Business
Apple encroaching on fintech makes partners stand still
After "Apples" realizes that there is enough long-term potential in the fintech field, they are implementing a long-term plan towards self-managing most of the related work that the company has to outsource. This project, internally called "Breakout", is based on the idea of ​​wanting to get out of the existing financial system.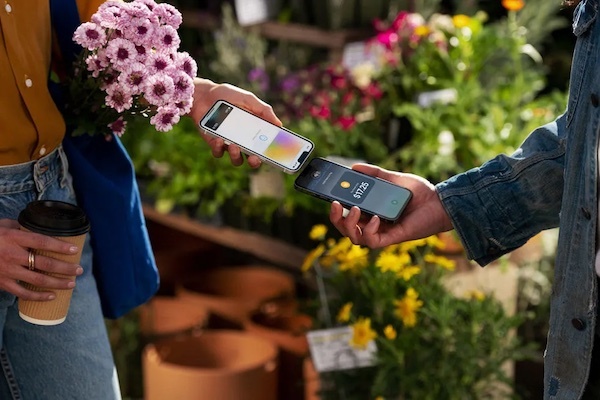 Accordingly, the iPhone giant wants to find a way to process transactions on its own, perform loan risk assessments, fraud analysis, credit checks, as well as some customer care functions such as handling complaints. complaints and disputes about its future fintech products.
Apple's focus on future products and services with an autonomous approach instead of renting has made partner financial companies feel uneasy. On March 30, shares of Green Dot and CoreCard, Apple's two current fintech partners, fell 8% and 18%, respectively. Meanwhile, banking giant GoldmanSachs fell more than 1%.
The Apple credit card is relying on Green Dot and CoreCard as the primary processor to send transactions to the bank for approval, with GoldmanSachs acting as the lender, credit checker, and some other customer related tasks. to this card service.
The financial company's imprint is increasingly clear
Over the past few years, Apple has gradually shown its mark in financial technology. The company has issued co-branded credit cards, peer-to-peer (P2P) payment facilities, e-wallet applications, and convinced merchants to accept credit card payments via e-wallet. the user's iPhone. Apple Pay, which was launched in 2014, is seen as central to its fintech and services business.
The company is developing its own processing system to replace the role of CoreCard, along with tools to calculate interest rates, rewards, approve transactions, contact and report data to credit bureaus. , appraise the claim based on the company's own assessment, determine and increase credit limit and process transaction history.
Integrating a fintech platform into every iPhone sold can help accelerate the company's growth and increase users' attachment to the "defective apple" ecosystem. In other words, iPhone owners are less likely to switch to a competitor like Android.
Last week, Apple acquired Credit Kudos, a UK-based startup that uses banking data to make lending decisions. Thus, Apple will almost integrate this technology into its own existing infrastructure.
It has been reported that "Apple" is working on launching a hardware rental service for phones and computers, as well as a "Buy Now – Pay Later" feature for Apple Card. This option to buy first, pay later, allows customers to buy company products with 4 installments of interest-free installments or monthly installments with interest.
Apple expects to be able to be technologically autonomous for its 4-instalment program, while continuing to work with GoldmanSachs on longer-term installment services.
Although the company's plans for a foray into the world of finance, it's not an easy task. Other tech companies, including Meta (Facebook's parent company) and Alphabet (which owns Google) have also had ambitious financial projects with poor results, such as a project to develop a digital currency. or issue a preferred bank account for Google Pay users.
You are reading the article
Apple encroaching on fintech makes partners stand still

at
Blogtuan.info
– Source:
cafebiz.vn
– Read the original article
here