These days, an average car will go through 3 to 5 owners and usually has longevity usefulness is 13 years or 270,000-320,000 km before being phased out (US reference). But there are still cases where the used car exceeds this number so many times, even up to 1 million miles (1.6 million km) that the number on the odometer has to freeze.
So what are the cars that have exceeded the upper limit and what problems did it have after setting the record? Let's find out together.
BMW 325i 1990
The BMW 325i was purchased by Mobil Oil in 1990 for the purpose of testing engine oils. It ran 1,000 miles (1,609 km) on the highway after its purchase and spent four years on the road at Mobil's research center in Paulsboro, New Jersey (USA).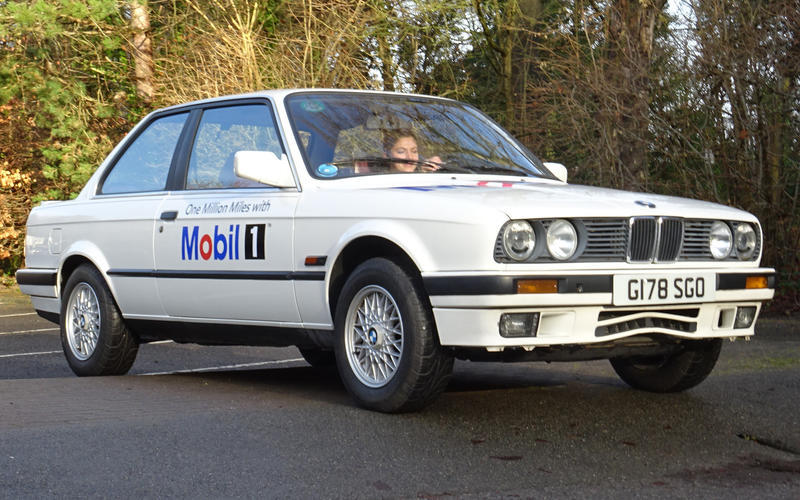 1990 BMW 325i
During the 4 years of operation, the car was changed oil at 7,500 miles (12,070 km) and maintained at a BMW dealer like a normal car.
After finishing the test, the team found that the 6-cylinder BMW M20B25 engine was still in good working condition.
2013 Hyundai Elantra
It's almost unbelievable the story of the Hyundai Elantra 2013 by a woman delivering parts in the US who drove 1 million miles (1.6 million km) in 5 years. But it is true and has been confirmed by Hyundai.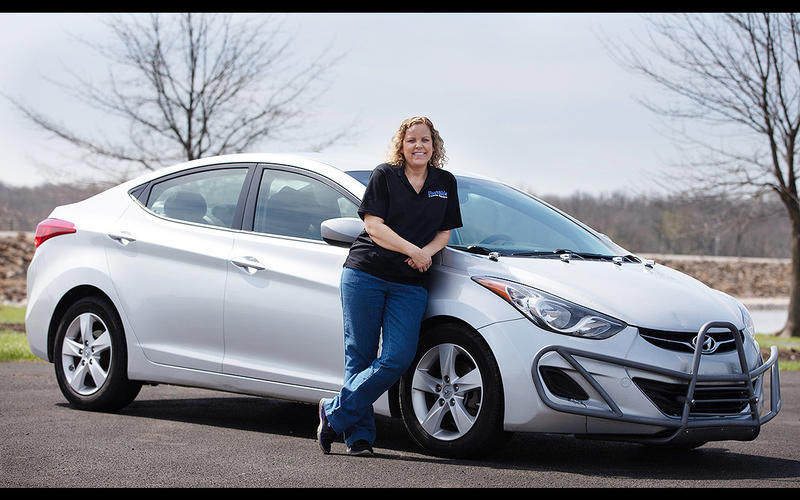 Farrah Haines and the car have been together for 5 years
Farrah Haines, an auto parts delivery driver from Olathe, Kansas, has been doing her regular job for five years, driving about 200,000 miles (321,868 km) a year. The car had no problems, and Farrah's secret was simply regular maintenance.
Recognizing the female driver's record, in 2018, Hyundai gave Farrah a surprise when she placed an order for her to deliver to the dealer. Here, Farrah Haines was emotional when asked to open the cargo box and found it was a key of a brand new 2019 Hyundai Elantra.
Volvo 240 DL 1987
Selden Cooper (USA) bought his first car in 1967, it was a Volvo 164E. He then drove the car for nearly 250,000 miles (402,336 km), a seemingly unimpressive distance in 19 years.
In November 1986 Mr. Selden exchanged his old car for a Volvo 240 DL, powered by the famous B21 series engine. By September 2012, he had completed the 1 million mile (1.6 million km) mark.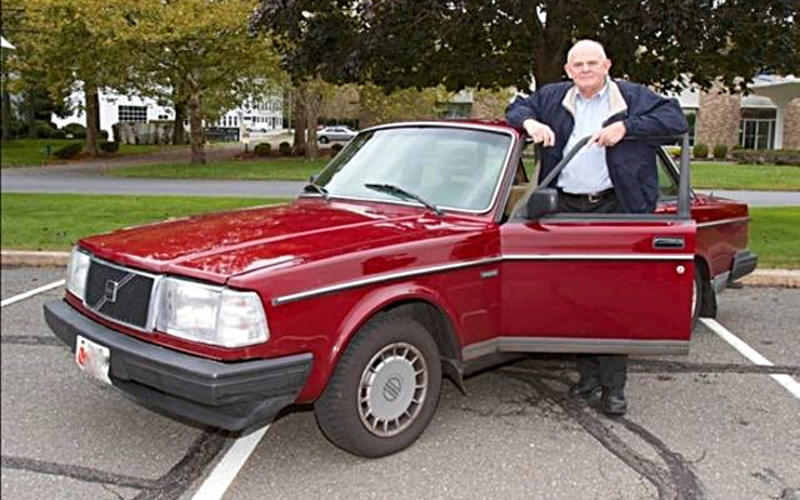 Mr. Selden Cooper with a Volvo 240 DL 1987
Over the course of 26 years of use, many damaged parts have been replaced, and even the bodywork has to be redone, but according to Lehman Volvo Cars dealer in Mechanicsburg, Pennsylvania, the engine is mostly still original. repaired. Mr. Cooper then decided to give the car to the Lehman dealer in June 2015 as a sweet memory.
Mercedes-Benz 240D 1981
Georgia telephone company CEO Paul Harman bought the Mercedes 240D 4-cylinder, 2.4-liter diesel engine after the previous owner traveled for 2 years with a mileage of 40,000 miles (64,373 km). Mr. Paul continues to use it and hit the 1 million mile mark in October 2007.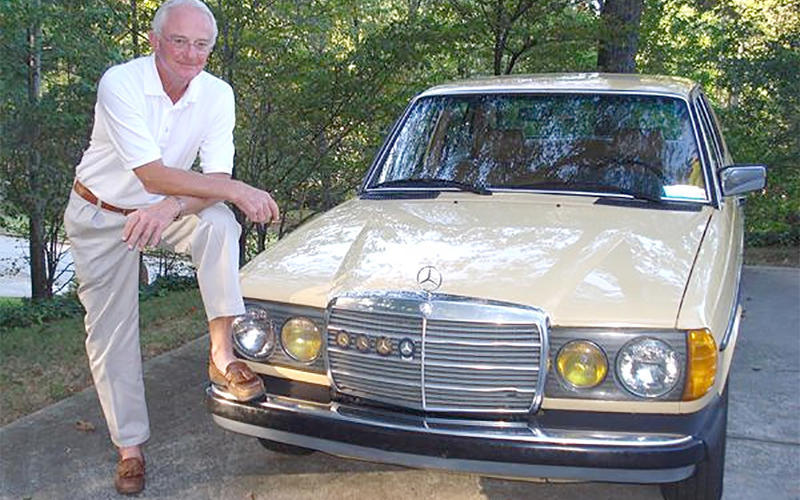 Mr. Paul Harman and the Mercedes-Benz 240D 1981
Paul Harman's secret is nothing more than that he maintains an oil change every 3,000 miles (4,828 km). By July 2012, immediately after replacing the clutch and starter, Mr. Paul had covered another 100,000 miles (160,934 km).
Toyota Tundra 2007
Delivery driver Victor Sheppard bought a Toyota Tundra pickup in 2007 and drove it 1,020,130 miles (1,641,740 km) before retiring the car.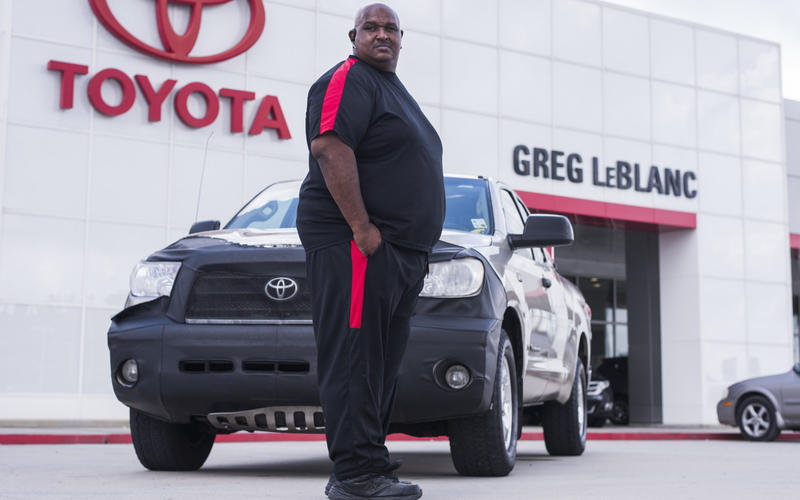 Victor Sheppard and his Toyota Tundra
Toyota dealers received Victor Sheppard's car in 2016, then disassembled the details to check and note that the car was still in good working order. The male driver was given a brand new Tundra as a reward for his record.
Volvo 1800S 1966
The long-distance running record in all of the above personal cars is the Volvo 1800S owned by Irv Gordon, a teacher in New York (USA).
In June 1966 Irv Gordon bought this 2-door Volvo at a dealership in Huntington, New York, and then had it serviced for the first time in two weeks after 1,500 miles (2,414 km). He always adheres to the regular car maintenance schedule and notices every sign of damage.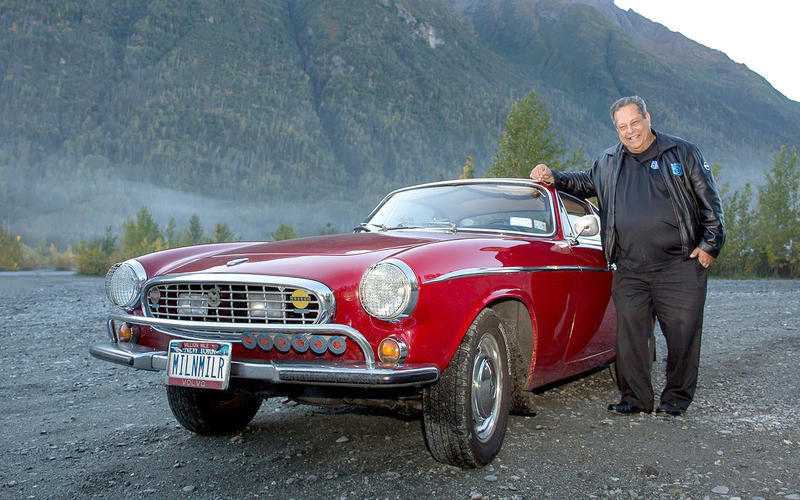 Mr. Irv Gordon holds the record for the longest car ride until his death, which is more than 5.1 million km
Irv Gordon was first mentioned in the Guinness Book of Records in 1998, having traveled 1.69 million miles (2,574,950 km) and reached the 3 million miles (4,828,032 km) mark in Alaska in September. 2013. By the time of Mr. Irv Gordon's death in November 2018, at the age of 77, the total mileage of the car has reached 5,149,900.
Dinh Quy (according to Autocar)
Are you satisfied or disappointed with your first car? Please share your story of buying a car for the first time to the Department of Motor Vehicles by email: otoxemay@vietnamnet.vn. Appropriate content will be posted. Thank you!
You are reading the article
Secrets of cars that have run a million miles

at
Blogtuan.info
– Source:
vietnamnet.vn
– Read the original article
here