Growing clean vegetables at home is a trend nowadays as it helps to keep spaces greener and safer. One of the most popular ways is cuttings, or simply planted with branches, the tree is still growing well as usual.
1. Sweet potato
Sweet potato which is also known as potato vegetable is a fairly popular vegetable, previously very few people used it because the vegetable often had a slightly bitter taste. But now, it has become a favorite vegetable because of its sweet and easy-to-grow sweet potato varieties. They are special plants grown by cuttings. Just use a strong sweet potato stem and stick it in the ground, after a while it will quickly take root and grow normally.
In addition, many flower lovers bury sweet potatoes in flowerpots every spring, after about 10 days, sweet potatoes can grow thick with new shoots. In the process of treatment, just put it on a balcony that is well lit and watered once a week, sweet potato plants will quickly grow leaves and tendrils, even more lush than the original plant.
In summer, sweet potatoes can still bloom very beautifully, if left at home you can see the leaves and flowers, growing is also very simple.
2. Cabbage
Don't throw away excess cabbage roots at home, you can bury them in flowerpot soil or put the cabbage roots directly into the water for sowing. Place the potted plant on the balcony or kitchen window sill where there is good light, about 10 days later the cabbage will start to sprout, if the cabbage roots are maintained in the spring or summer, the plant can not only grow leaves but also open very small yellow flowers which beautiful.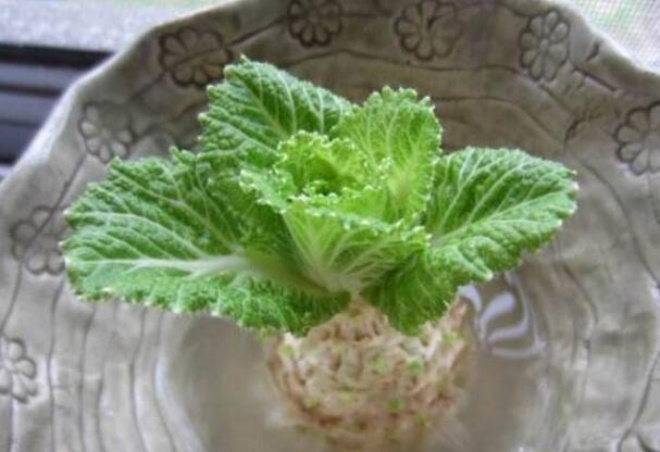 3. Ginger
When the ginger at home sprouts, you can bury the ginger root directly in the ground, the plant does not need a high growth environment, only needs to be treated directly in moist soil, and placed outside on the balcony with good light, about 1 week. Ginger can produce green shoots, if cultivated properly, more ginger can be dug out of the pot in the fall.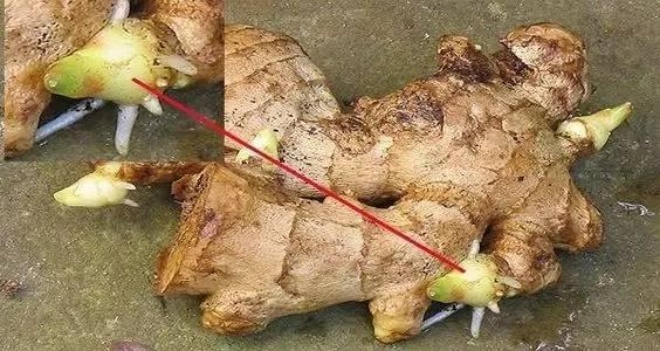 4. Potato
Potato sprouts are very common in daily life, when the potatoes at home grow, they can be cut into pieces and buried in pots, 10 days later the potatoes can grow green leaves and become green pots. When placing potatoes in pots for fertile can be placed outdoors or on the balcony, only need moist soil and good light, plants can grow quickly. In summer, potatoes can also bloom white or blue flowers, very beautiful and beautiful.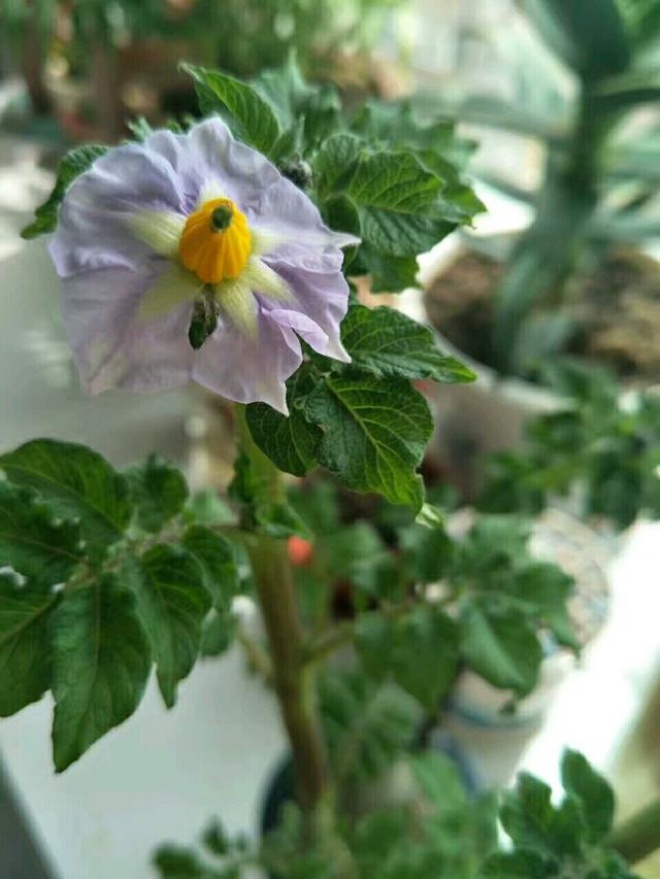 5. Spinach
Spinach has a fast growth rate and high germination rate, so people are not yet interested in cuttings. But if you use old cilantro stems for cuttings, you will take advantage of the vegetable's very fast growth rate. Spinach is an easy vegetable to grow, with few pests and diseases, you just need to water it with clean water and leave it in a place with high humidity, they will grow well.
You should choose healthy branches, with young leaves or sprouts as possible. Space each piece about 10 cm. During the first period of cuttings, water completely and keep the pot in the shade until new roots and leaves appear, then take it outside for care.
You are reading the article
5 types of vegetables cut 1 fruit and buried in pots, 10 days later germinated, branches along the arm
at Blogtuan.info – Source: Eva.vn – Read the original article here