Games
Manga/Film
Fans were talking about what Saitama said to Garou "I just want to destroy this planet"
Contrary to the expectations of many fans, author Murata disappointed many people when he had to witness the end of the most awaited battle in the past 5 years with just a fleeting moment. After having a "word fight" with Saitama, Garou was unable to do anything before the bald guy's strength. With just a gentle wave of his hand, Saitama sent Garou flying away in the surprise of many readers.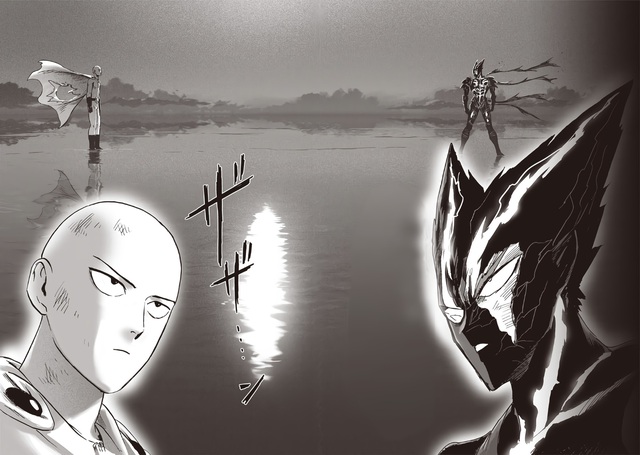 What many readers are more interested in is the fact that Saitama's attitude during the battle with Garou is different from the character's inherent personality. Usually in other battles, Saitama is quite cheerful no matter who the opponent is.
However in One Punch Man Chapter 208, this guy's eyes and attitude are very different. A serious look and even a bit of murderous intent. Seeing Garou defeating the Centipede Sage as well as displaying impressive displays of strength, Saitama saw that he could no longer ignore Garou.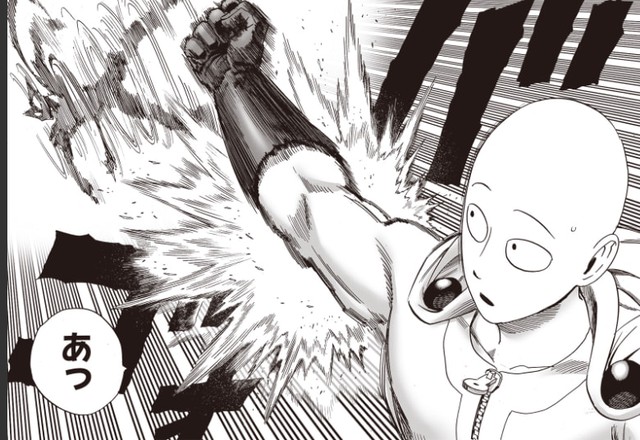 More specifically, when the two talked about evil, witnessing Garou's "mocking lips" made Saitama angry and let out a word that shocked both opponents. Saitama says: "I'm so upset that I just want to destroy this planet.". Just like King told Saitama that even if he is the strongest in the world, Saitama is by no means the best hero. Because the path of a true hero is not the path of absolute power.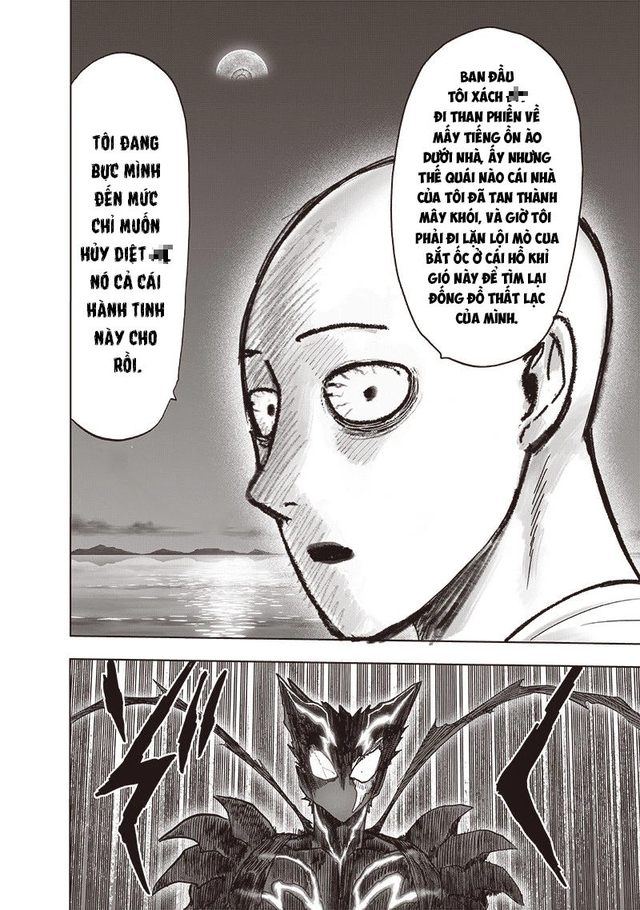 The sentence that Saitama used in One Punch Man chapter 208
In fact, Saitama considers fighting monsters and being a hero fun. While other heroes try to protect the earth, this bald guy simply participates in battles and treats it as his entertainment. This time Saitama confronts Garou simply because he wants to find the lost items at the place of the battle.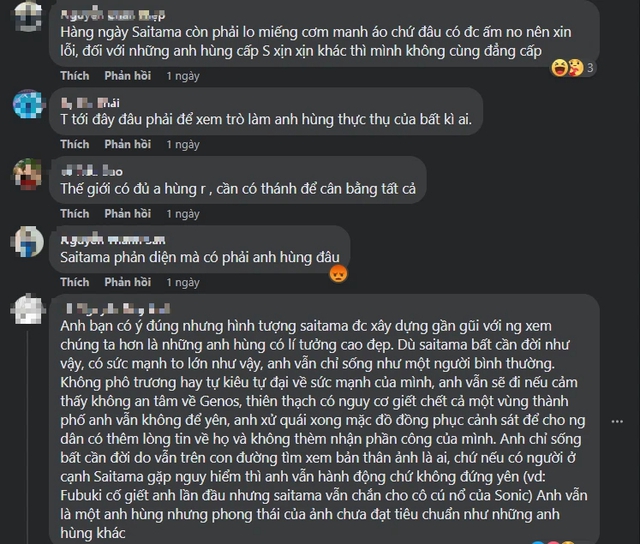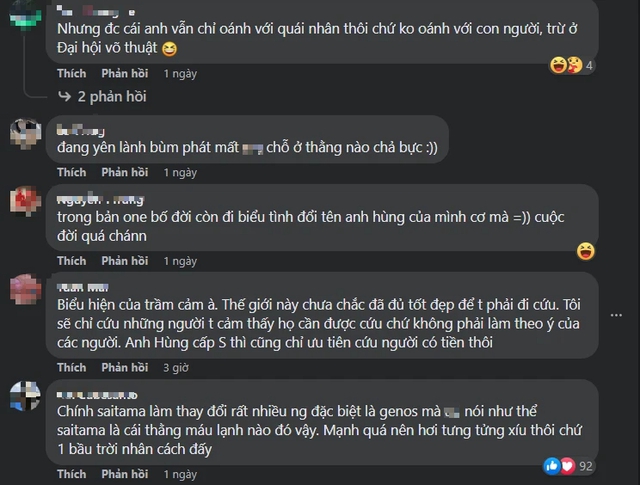 As soon as Saitama's statement in One Punch Man chapter 208 was released, the fans of the series were talking about this bald guy's character and somewhat scary words. Many readers think that it will be a disaster if Saitama suddenly becomes mad one day and becomes a villain. With his power, the destruction of the earth is probably too simple for this guy.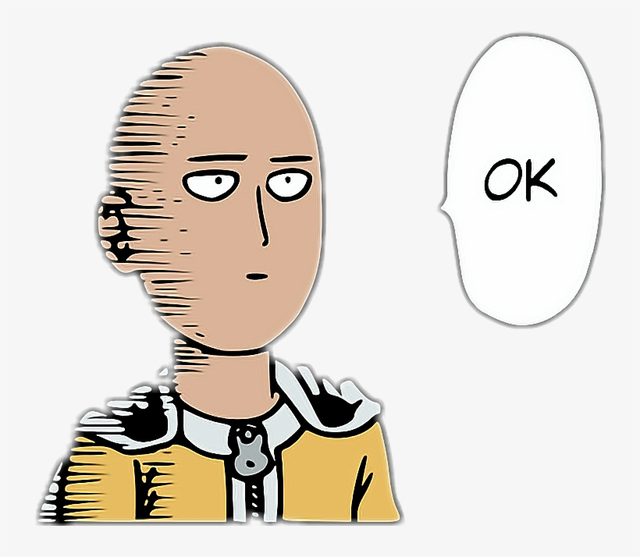 Besides, many readers One Punch Man Others say that Saitama is not a hero, but the way he presents himself is much better than other heroes. The author has built an image close to readers when a guy protects the earth with a relaxed mind, never taking credit for himself. What do you think about the detail Saitama told Garou in One Punch Man chapter 208? Please leave your comments!
Photo source and reference content: Fanpage "One-Punch Man Vietnam Fan Club"
https://gamek.vn/one-punch-man-fan-ban-tan-ve-dieu-ma-saitama-noi-voi-garou-toi-chi-muon-huy-diet-hanh-tinh-nay- give-whip-20220406162550801.chn
You are reading the article
Fans were talking about what Saitama said to Garou "I just want to destroy this planet"

at
Blogtuan.info
– Source:
gamek.vn
– Read the original article
here