Business
Not 'willing' to hit hard, the energy 'addiction' can't be stopped in a few weeks
Last year, Russia supplied more than half of its natural gas and about a third of the oil Germany uses to heat homes, power plants and fuel cars, buses and trucks. . Meanwhile, almost half of Germany's coal imports, which are important fuel for the country's steel industry, also come from Russia. As can be seen, Russian gas, oil and coal are an integral part of the daily life of the German people.
The first natural gas pipeline from West Germany to Siberia was completed in the early 1980s. It is considered a "product" of the Cold War era and is still in use in eastern Germany today. , which is directly linked to Russia and is also the reason it is difficult for oil from other suppliers to reach this part of Germany.
From top chemical and steel companies to confectionery manufacturers, business leaders have warned that without a steady supply of gas, oil and coal, their operations will stall.
Natural gas helps Germany heat homes and generate electricity
Nearly half of homes in Germany use natural gas to run heating appliances. This gas is also used to generate electricity in heavy industry. Major labor unions that use natural gas to produce chemicals, mining and pharmaceuticals have warned that reducing gas imports could result in job losses.
A group of economists at the Leopoldina National Academy of Sciences said in a report last month that if Russia stopped supplying gas for a short time, Germany would still "manage" to increase its utilization. other energy sources.
Robert Habeck, Germany's Minister of Energy, is working hard to achieve that goal. He made visits to Qatar and Washington to strengthen bilateral relations in energy issues. He said Germany has reduced its dependence on Russian gas by 15% and brought it down to 40% in the first three months of the year.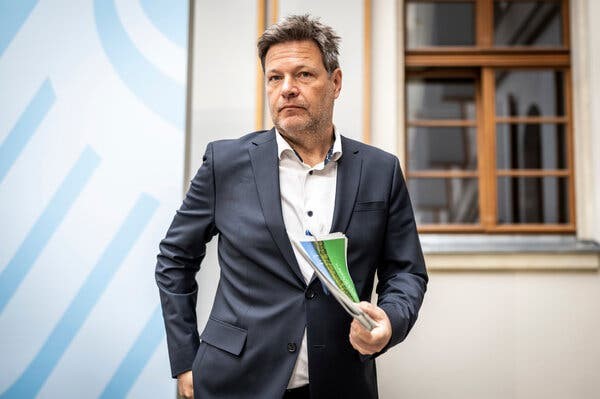 However, industry leaders have yet to impose sanctions on Russian natural gas. Martin Brudermüller, CEO of chemical producer BASF, warned that Russia's "lockdown" would cause irreparable damage. He said that the process of discontinuing the use of Russian natural gas to switch to other suppliers will take 4-5 years, not just weeks.
Brudermüller said in an interview last week: "Do we want to blindly destroy the entire economy? Destroy what we've built over the decades? I suppose ' try' to do so would be irresponsible."
German producers of chocolate, snacks and sweets also warn that the gas shortage will severely affect their production capacity. The German Confectioners' Association (BDSI), says: "Gas is an important source of energy in most of the German confectionery industry. Companies in this industry play an important role in supplying food for the Germans, especially in times of food shortages and other emergencies."
At the end of last week, Lithuania announced that it will stop importing gas from Russia starting in April. However, the country's 2.8 million people consume only 11% of energy, while Germany has a share of 27%.
In addition to supplying large amounts of gas, Russia owns and operates thousands of miles of pipelines and several important storage tanks in Germany through Gazprom's subsidiaries. Among them is Astora – the company that owns the largest underground natural gas storage tank in Western Europe.
On Monday, Habeck announced that Germany was temporarily taking control of the Gazprom Germania branch of Russian gas giant Gazprom until September 30. This move is seen as an important step in taking advantage of control of gas supplies from Russia.
Oil flows into Germany through Cold War-era pipelines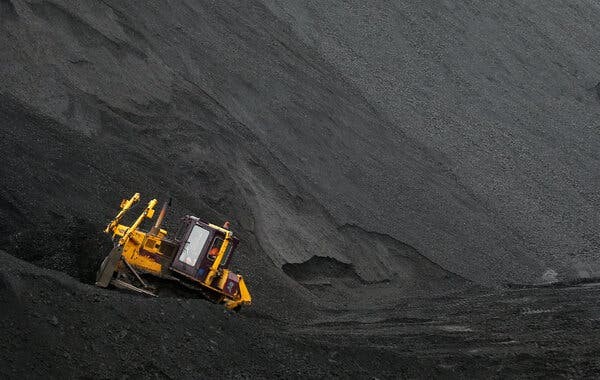 More than a third of all oil refined in Germany comes from Russia, most of which flows directly to facilities in the country's eastern region. Therefore, replacing Russian oil is not only about replacing a large amount of crude oil (Germany bought 27 billion tons from Russia in 2021), but also about finding a way to transport oil to refineries in the east. Meanwhile, Germany has no pipelines flowing through the area that formerly divided East and West Germany.
Germany has made efforts to diversify its oil supply, reducing the share of Russian oil from 35% to 25% in the first three months of this year. Starting in mid-April, the Leuna refinery in eastern Germany will process only half as much Russian oil as in previous years. Instead, crude oil from other countries is transported by truck and rail from the western part of the country. However, the PCK refinery in another eastern German town, Schwedt, is not quite ready to completely phase out futures tied to Russian oil.
Despite halving its dependence, Germany still needs Russia
Coal is considered to be the easiest to replace of the three energy sources. However, Germany still needs Russia to supply about half of its coal imports, after closing its last coal mine at the end of 2018.
In the past six weeks, Germany can transform its transportation system and sign other agreements to reduce its dependence on Russia, the economy ministry said. Currently, 25% of Germany's coal needs are being met by Russia, and the country plans to completely stop importing coal by the end of summer.
Until then, though, Habeck said Germany needs a stable energy supply to maintain its role as the EU's economic locomotive. This will be a pressing factor when Europe says it will provide energy and supplies to Ukraine.
Refer to NYT
https://cafef.vn/duc-va-cuoc-chia-tay-dau-don-voi-nga-khong-no-ra-don-manh-tay-con-nghien-nang-luong-khong-the- cham-dut-in-vai-tuan-20220406164847894.chn
You are reading the article
Not 'willing' to hit hard, the energy 'addiction' can't be stopped in a few weeks

at
Blogtuan.info
– Source:
cafebiz.vn
– Read the original article
here