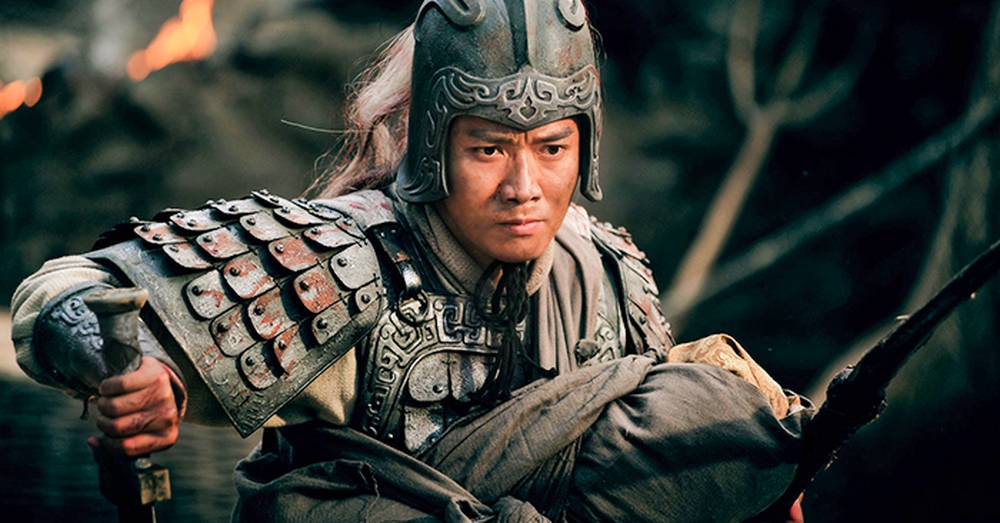 Trieu Van is one of the five tiger generals of Liu Bei along with Guan Yu, Truong Phi, Ma Sieu and Hoang Trung.
Referring to Trieu Van or Trieu Tu Long, many readers of the novel Tam Quoc Dien Nghia will immediately remember the feat of Trieu Van who destroyed Cao Cao to save Au Chua (Luu Thien).
In 208, Cao Cao attacked to the South, pursued Liu Bei in Duong Duong, Trang Ban, Liu Bei had to leave his wife and children to flee. Trieu Van single-handedly embraced the young lord A Dau while fighting with Cao's army, he killed 50 generals, broke two large flags, took Cao Cao's sword Thanh Cong, broke the siege, and protected Luu Thien. .
After this battle, Trieu Van was appointed General of Nha Mon. However, in addition to the unprecedented feat of saving Au Chua, Trieu Van also made another classic feat that was praised by Liu Bei for "a perfect body", in the army called him Tiger General, that is Battle on the Han River when opposing the Cao army.
Since joining Luu Bei, Trieu Van has made many merits, from the battle of Bac Vong to defeat Cao Cao's army led by Xiahou Don and Vu Cam, to breaking the siege of tens of thousands of enemy troops to protect his wife and children. by Liu Bei. But he was only assigned a lot of small tasks by Liu Bei and Zhuge Liang (almost never assigned to lead the main army) but they all completed them completely and won a glorious victory from the assignment.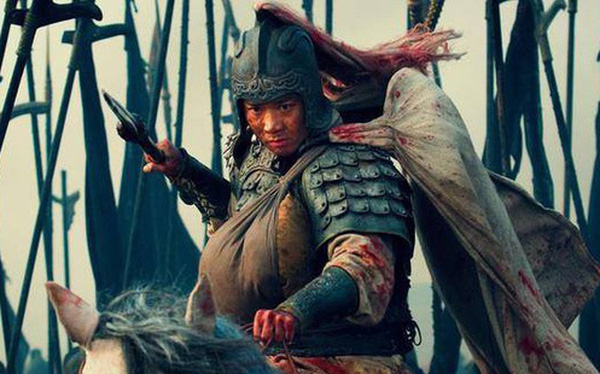 Trieu Van defeated Cao's army to save the Au lord.
In early 219, Liu Bei urged his army to cross the Mien Thuy River (a tributary of the Han River). Luu Bei was stationed at Dinh Quan mountain, Hoang Trung was ordered to hold an ambush behind this mountain. In this first battle, Hoang Trung defeated and killed Cao's general, Ha Hau Uyen, Cao's army participated in the war with 5,000 people and was almost completely annihilated.
Wei King Cao Cao heard that Ha Hau Uyen died in battle and personally brought his army from Truong An through Ta Coc cave to Xuyen to decide the battle. Because the Shu army had captured the food warehouse in Thien Dang Son, the local food supply was not enough, Cao Cao had to use a lot of personnel to transport food from the rear, facing many difficulties. Liu Bei grasped Cao Cao's weakness, so he sent troops to rob the food.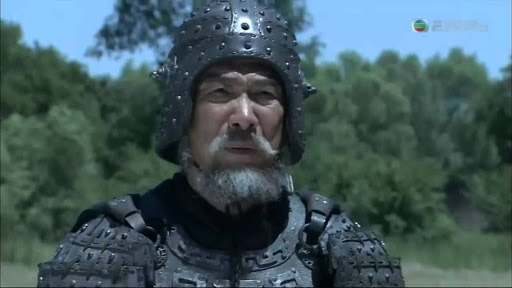 Hoang Trung received orders to lead the army to rob Cao Cao's food.
Hoang Trung took the army to rob the salary, had an appointment with Trieu Van to rescue. Past the agreed time and not seeing Hoang Trung return, Trieu Van brought a few dozen cavalry to scout, just in time to encounter Cao's army. He met a large army of Cao, but he was not afraid to rush before the battle, with the cavalry to break the encirclement.
Cao's army was scared and did not dare to approach, Trieu Van fought and retreated. Cao's army saw that Trieu Van was few people, rushed to chase, Trieu Van tried his best to defeat many pursuits of Cao's army, looked back and saw that General Truong Tru was still trapped, attacked again in the ranks of Cao's army, saving him. escaped with Truong Tru and returned to the camp.
In the Shu army camp, Miao Yang-Chief Truong Ky saw Cao Cao's army approaching the camp, and proposed to close the gate to defend, but Trieu Van did not listen, proposed to open the gate of the camp, ordered the soldiers to keep quiet. . Cao's army chased to the place, seeing that the Shu camp was empty of flags and empty, suspecting that there was an ambush, they quickly withdrew.
As soon as the Cao army turned its back, Trieu Van immediately gave an order, the Thuc army fired arrows one at a time, and Trieu Van ordered the drums, the horns and the noise. Cao Cao's army was afraid of being chased and rushed to the Han Thuy river bank, trampled on each other, fell into the river and died quite a lot.
The next day, Liu Bei came to the place, praising him for being "a perfect body". From then on in the army called him General Tiger.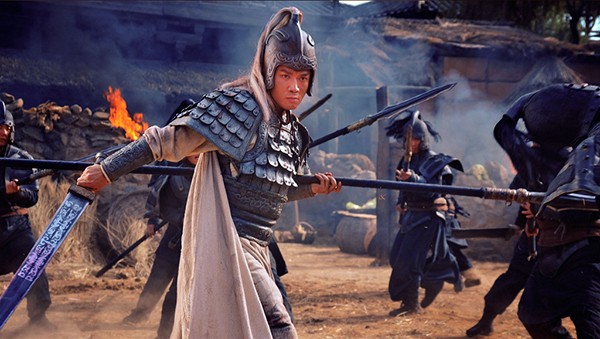 Trieu Van is good at martial arts and has a talent for strategy.
After that victory, Luu Bei took a defensive stance and did not go to war. After more than a month of challenging the war without fighting any battles, Cao's army was tired. Liu Bei again sent people into the ranks of the Cao army to do internal affairs, spreading rumors that made the Cao army depressed.
May 219 began in the summer, it rained a lot, making the large Cao army even more tired because of their luck. The scout general, Vuong Binh, fled to surrender to Luu Be, and was used by Luu Bei.
Cao Cao at that time was old, his strength was no longer strong. He could not win against Liu Bei, so he ordered a retreat from Han Trung.
Trieu Van (?-229), alias Tu Long, was born in Chan Dinh district of Changshan district, now Chinh Dinh district, Hebei province, northern China. He was one of the five tiger generals of Liu Bei along with Guan Yu, Truong Phi, Ma Sieu and Hoang Trung. Trieu Van is a man of martial arts and has a talent for strategy, is considered a tiger general, wise, brave and yet one of the figures who contributed significantly to the establishment of the Shu Han Dynasty.
You are reading the article
The classic feat that made Trieu Van known as the Tiger General

at
Blogtuan.info
– Source:
Soha.vn
– Read the original article
here