Giải trí
I am my own director and employee
Watching the return scene, I cried and cried
The part where Mrs. Nhung painfully discovered that Trang was her daughter of 'Thuong on a sunny day about 2' was praised by the audience and caused an explosion in social networks after it aired, how do you feel when you read the comments of other people? see?
– In order to have a complete return segment, we filmed it from October last year and the scene where Mrs. Nhung returned to her office to receive the detective's photo book completed last month. After that scene, we did the scene where Mrs. Nhung sat in the car and called the detective. To be honest, I'm old, so I'm afraid of getting sick because acting in cold weather but also being sprayed with rain, my strength can't stand it like young actors. There was a lot of pressure during the filming, not to mention the long time, so I always had to nurture the character's mentality so that just now, I could still connect the emotions seamlessly, but the audience didn't know that the distance between us was actually nearly half. five.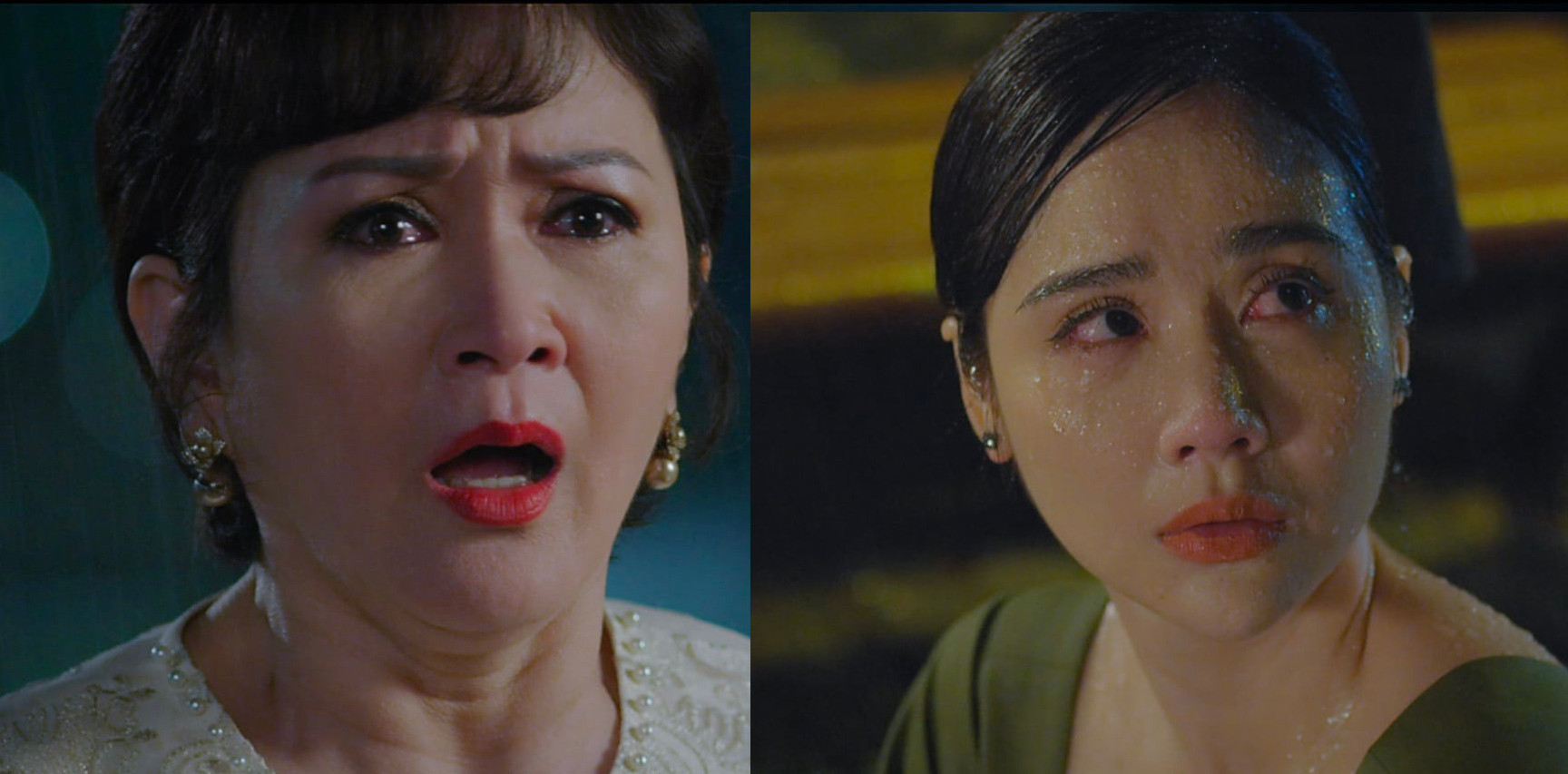 I want with that scene, the audience will burst out and understand, seeing Mrs. Nhung more pitiful than hateful. Mrs. Nhung was blind because she thought that her daughter had died twenty years ago, and still visited her grave every year with the belief that she wanted to avenge her. If you put it in the position of a mother who only gives love to her daughter whom she believes to be dead, people will never look around to recognize the sign that Trang is her child. On the film, the scene where Mrs. Nhung uttered the two words "too cruel" when she saw a picture of her daughter, I uttered it because I was too emotional and immersed in it, not in the script.
– Many viewers consider the return scene to be one of the best movie segments on Vietnamese television, and for People's Artist Minh Hoa, is this an impressive scene in her professional life?
That night, watching this segment, I myself cried like a normal moviegoer. The next day when I went to film, I joked with director Bui Tien Huy that: "My dear, I am old, so my heart trembles easily, all night after watching the movie, everyone congratulated me, making me unable to sleep, it was like going to a concert. That's the job". When I put all my heart into that role and received compliments from the audience and colleagues, I couldn't sleep. But I am 58 years old, being praised by the audience for fashion and makeup, beautiful, I am very touched. While I'm replying to you right now, my emotions are full, I didn't think the mother-daughter effect when acting was so terrible. I have to thank a lot of director Bui Tien Huy, screenwriter as well as crew Thuong on sunny day for helping the film create such good effects.
Huyen is really Van Trang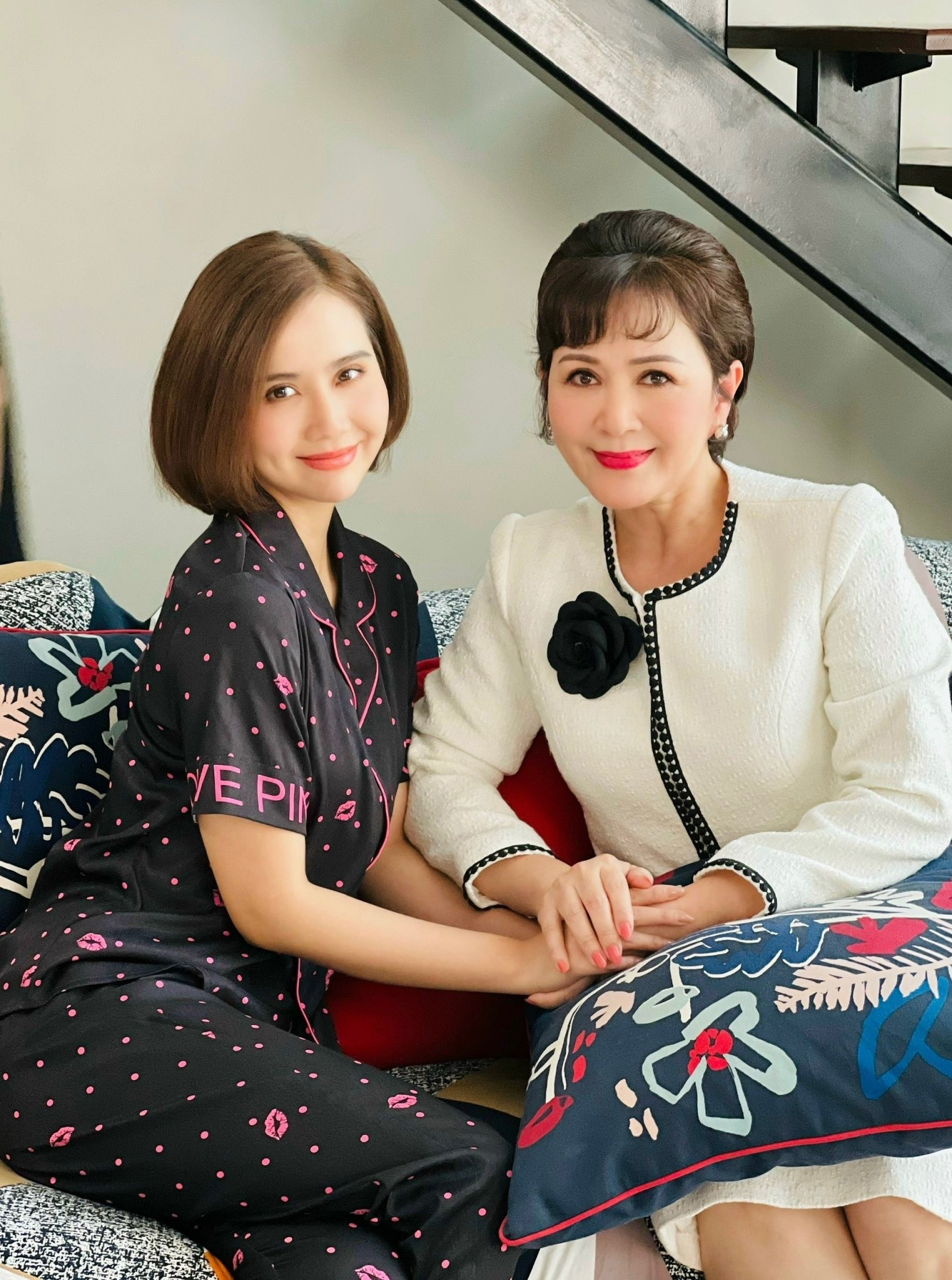 – The audience praised her as a People's Artist, so her acting was natural, but also praised Huyen Lizze. Playing with Huyen the most in this movie, there are heavy psychological scenes, what do you think about her acting?
Although she has acted with Huyen, this is the first time that mother and daughter have so many psychological scenes. Huyen is a girl who, in addition to her beauty, is also a very progressive actress. Huyen has a natural gift, sensitivity and intelligence that not everyone has. Coming to this role, I see that Huyen is really Van Trang, suitable for the role, the right character, both cute, lovely, and has a strong personality. In Huyen, there are enough factors to create a round Van Trang. Huyen completely transformed from emotion to form with this role.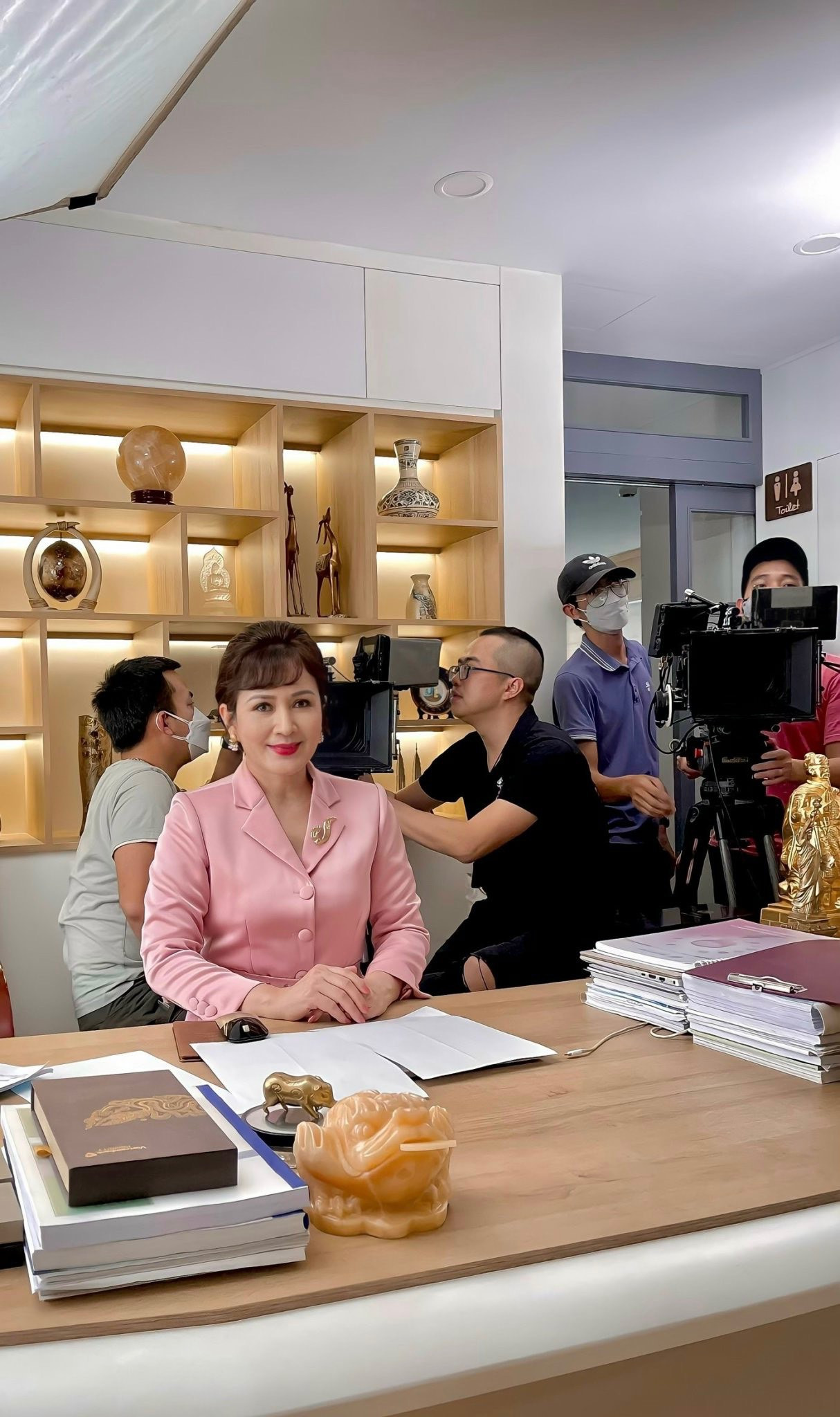 – Actors of the same age as the script are often less reserved for main characters who love acting, but the role of Mrs. Nhung is an exception. Do you have a very good job in this role?
I collaborated with director Bui Tien Huy until this film is the 5th film and the two sisters understand each other very well. There are things I feel confused about, I ask Huy if this place can do this or Huy will suggest how this part should be acted. When I read the script, I found that part 1 of my character is a bit small and many short segments are difficult to attract viewers. I always keep in mind and also teach my students that for an artist there is no small role, no supporting role, but to raise it.
In part 1, Mrs. Nhung appeared very little, so I had to put all my heart into investing in the character's image so that viewers could see that Kim Nhung was the real talent of the fashion industry, still beautiful and still prestigious. So I had to think very well from the beginning. I built the character of a less sensitive mother, going from mistake to mistake, focusing only on revenge to create a climax from there.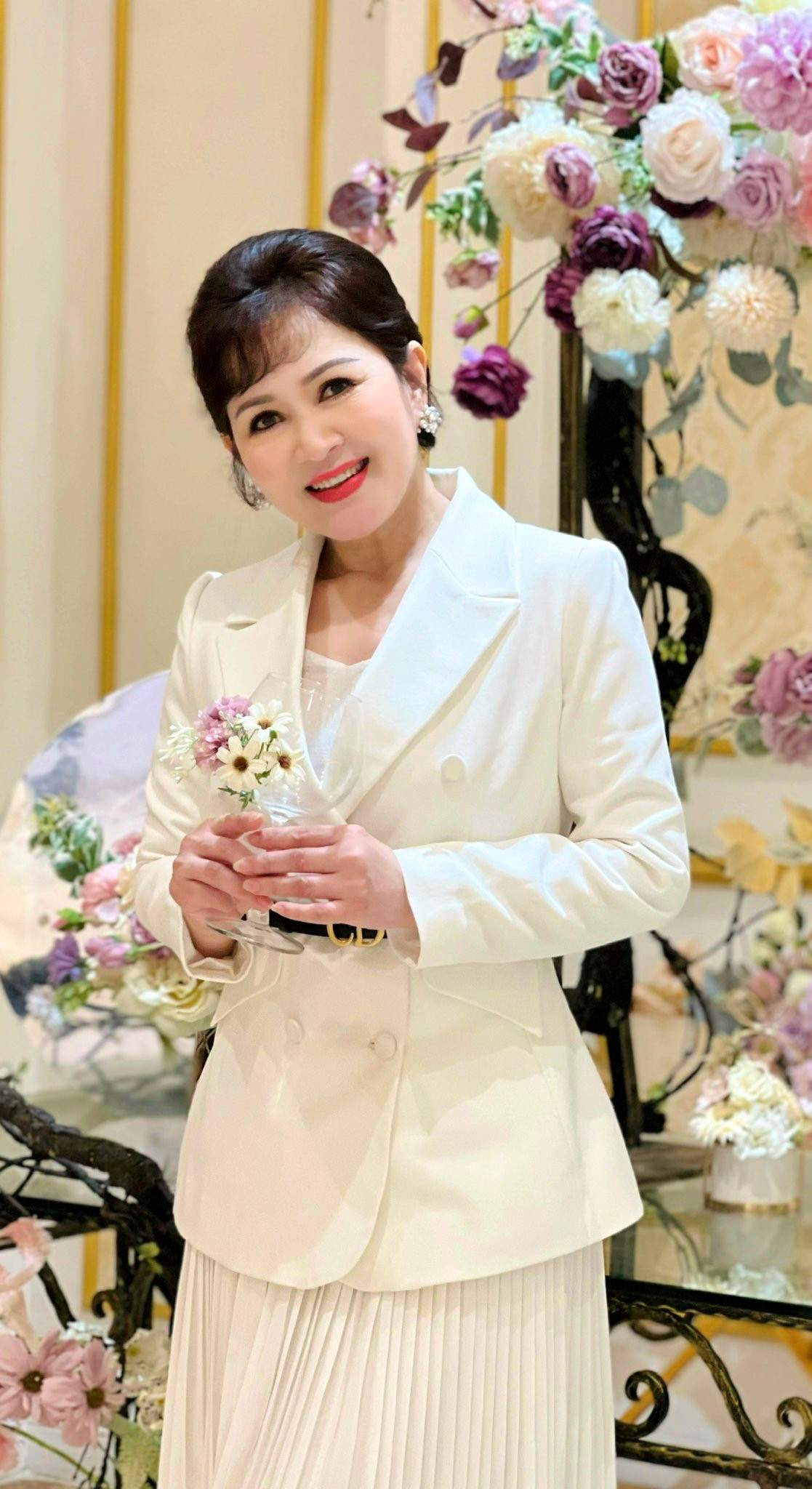 After this role, I don't accept fancy roles anymore
– From 'Love and ambition' to 'Love the sunny day', you always played the role of president with a luxurious general manager, don't you think you can re-enter the poor roles?
After this role, I won't accept fancy roles anymore (laugh). When I work, I always choose roles, on stage, too, I always have a huge collection of different types of roles. Last year played the chairman in Love and ambitionthis year relegated to the general director position in Love the sunny daynext year when there's a good script I'll play a civilian (laugh). To play the role of Mrs. Kim Nhung, I cut my hair like this because I used to have long hair and put it up. At this movie, I want to make a complete makeover, so that my hair is both modern and luxurious and suitable for the character.
– Many people ask what is the secret of People's Artist Minh Hoa, but after a few years of retirement, she can still be so young and beautiful?
My secret is always innocent, comfortable and sociable, happy, not angry for long, big things turn into small things and the main thing is my joy with work. People keep saying I retire busier, go to work more. Actually, more than 10 years as Deputy Director of Hanoi Drama Theater, I don't make many movies because I have to ask permission everywhere I go and moreover, if I can go, artists can also go. So all day I just stay at the office, I dare not go anywhere.
Now that I retire, the director is me, the staff is me, I like to do whatever I want to schedule, I accept it when I like it, when I feel tired, I quit. I am in control of both my time and my health, so I feel more peaceful. It is because I have time for myself and work continuously that I feel younger. In fact, I often have to schedule to avoid work, steal a lot of work and always have a full schedule.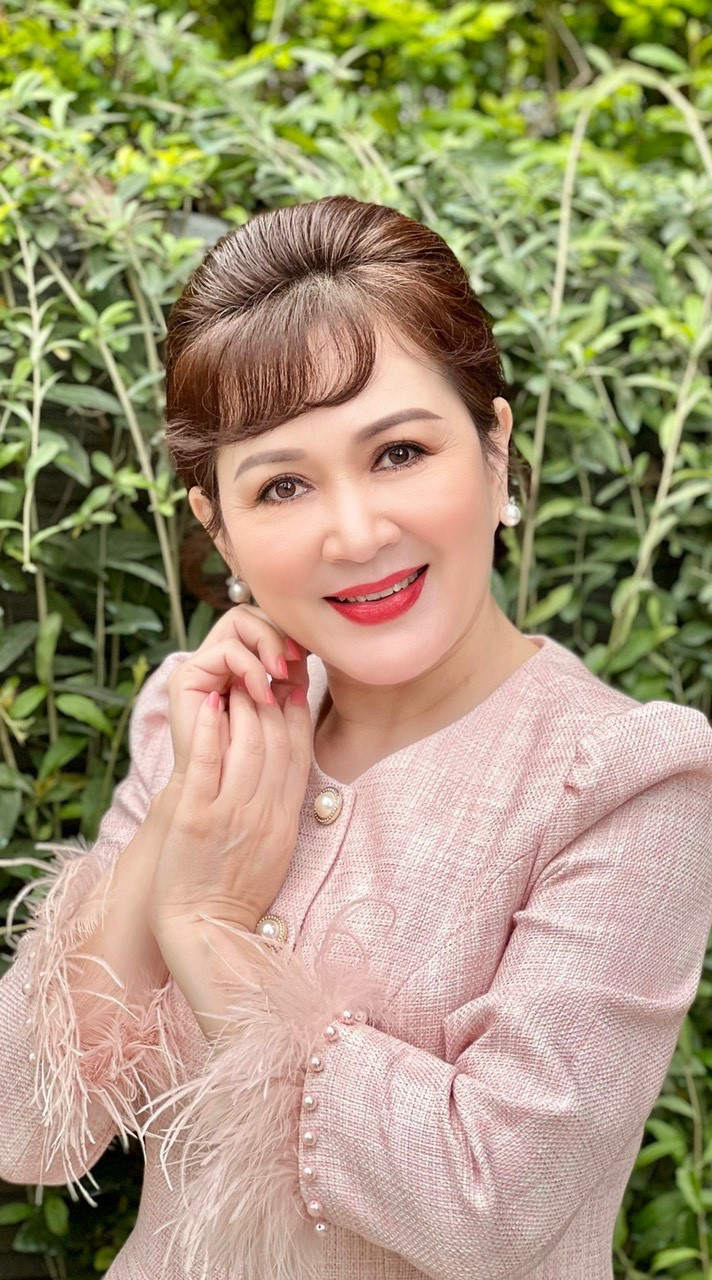 – There was a time when you shared that your life was quite comfortable because your son lived abroad, has this information changed or updated since then?
My son has returned to Vietnam to work for a long time and is also married, and I have become a mother-in-law. I also rarely go online, especially rarely give interviews, so most of the articles are mined by people who love it on Facebook or some TV show. I'm very shy to talk about myself on television. Actually, a lot of information mixed up my answer was misunderstood, but I didn't want to explain. This is the rare time that I directly answer the press – specifically VietNamNet.
America – England
Photo: NVCC
You are reading the article
I am my own director and employee

at
Blogtuan.info
– Source:
vietnamnet.vn
– Read the original article
here