Giải trí
How is "Prince Dong Thien Thai", the guardian of "Quynh dolls" in real life?
Acting too well, the actors below were "stoned" by the audience in real life.
Specializing in the role of a Gypsy, a bad husband… Trong Lan, Duy Hung and Trong Hung in real life have opposite personalities and lives.
Trong Lan
Trong Lan and the villainous, unscrupulous and cruel roles on the screen
Trong Lan emerged as the overbearing and arrogant Phong – the son of the owner of Thien Thai Cave in "Quynh dolls". After that, the guy continuously took on the villain … even forced in: "The judge", "A lifetime of resentment", "The girl of the family",…
"Many people say, I play a bad role, I have to be evil outside to play a good role. But that's just the actor's feelings, not mine in real life. I don't look like the character, as a human. It's hard to be good, but it's easy to be bad." 29-year-old actor shared. Unlike the roles in the movie, Trong Lan in real life is commented by friends and colleagues as an introvert, docile and funny. Born in a family that is not well off, does not do art, Trong Lan used to work many jobs to earn a living when he was in school, such as serving bars, MCs,…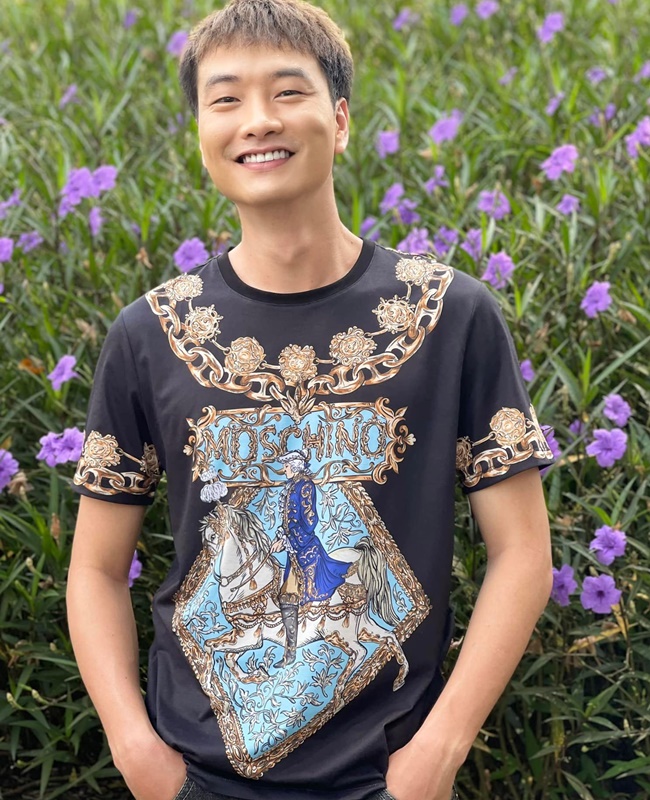 In real life, Lan doesn't talk much but is approachable and friendly
Defined by his acting career, the young actor always tries to show his best even if it is the smallest role. Trong Lan rose from the villainous supporting role, most recently he got his first main role in "The way to the flower land". With a natural, flexible and enthusiastic acting style, Trong Lan is currently an expected and sought-after name on the Vietnamese screen.
Duy Hung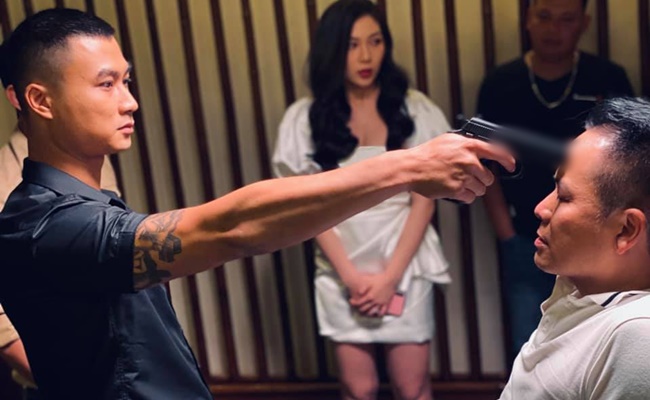 "The most fierce gangster on the screen" is the name that many viewers favorably give Duy Hung
Dubbed "the fiercest Gypsy guy on the screen" because of his aggressive face, aggressive acting in the role of the junior The Mouse in "The Judge", the guardian in "Quynh Doll", Duy Dung in real life. gentle, sociable and good-natured. Although he is an actor, he is not afraid to also do behind-the-scenes work. On the set, Duy Hung is always serious and enthusiastic in each scene, taking care of his co-stars and crew.
He has a perfect home with his wife Nguyen Huyen – a young actor specializing in sitcoms and short films. The two now have a beautiful son together. The wife of the male star "Labyrinth" has a beautiful appearance, a sociable, cheerful personality and is always a solid rear for her husband. The family of 3 often posts happy moments, receiving many blessings from fans.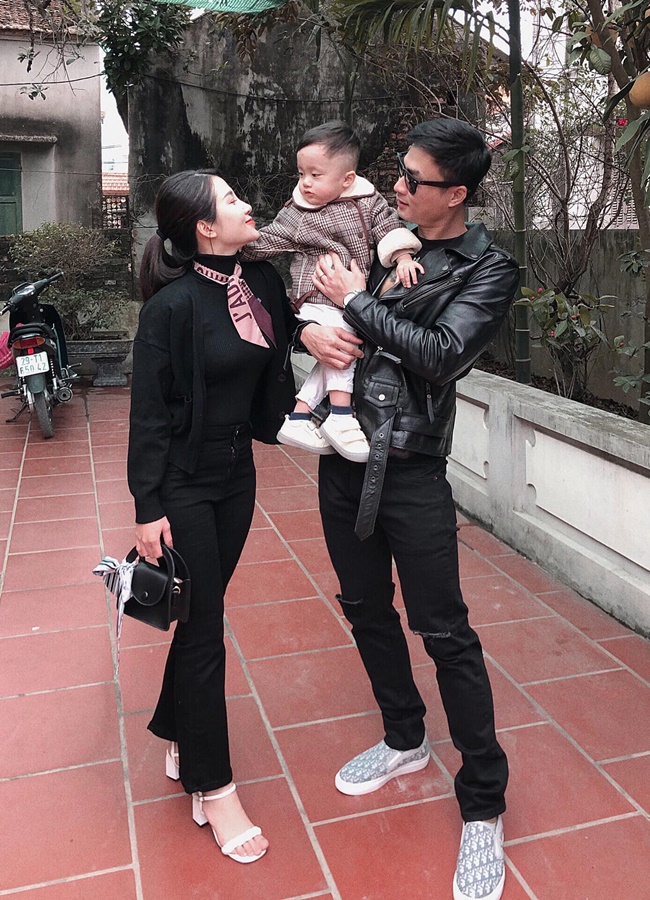 Duy Hung's family
"When I have free time on weekends, I take my wife and children out. Or on busy days that I don't have time to go out, I always try to arrange work so that I can play with my children at home and be closer to them. , make up for the times when I can't be with my children," Duy Hung shared that he always wanted to spend more time with his small family.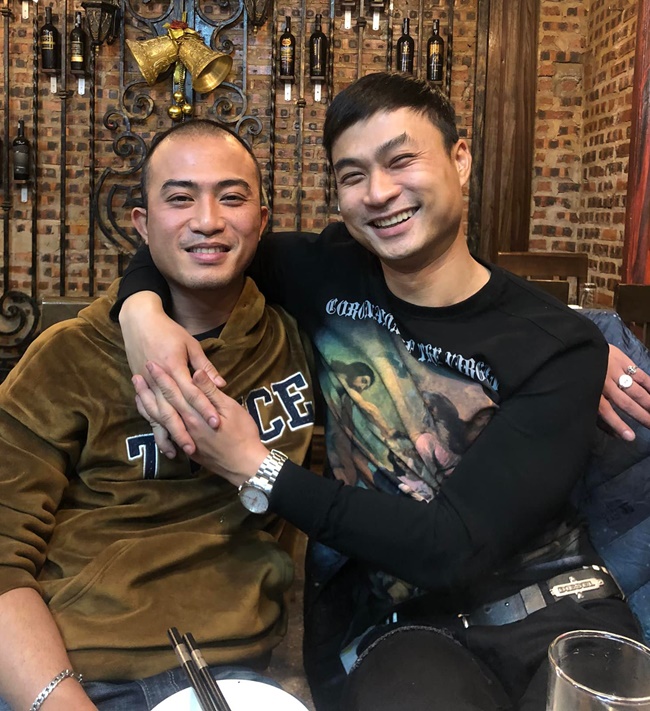 Duy Hung in real life laughs and is close to his colleagues
Trong Hung
Once obsessed with the role of the brute Khai, beating his wife as usual in "Go home, children", Trong Hung in real life is the complete opposite. He is loyal and loves his family. Outside of work, Trong Hung often stays at home to play with his children. He married a beautiful woman from the same hometown and had 2 children together. Filming in Hanoi, but he and his family live in his hometown, Vinh city, Nghe An. Trong Hung is very secretive about his private life and rarely shares pictures of his wife and children on social networks.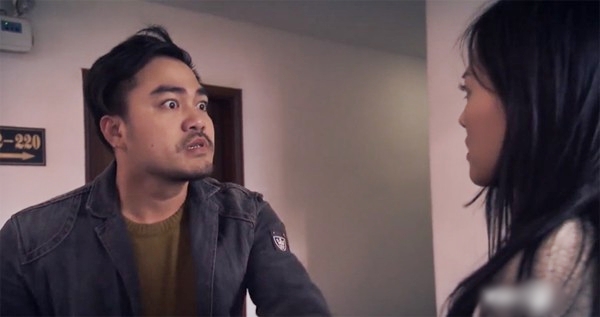 The role of Khai Vu caused a screen fever in 2019
In 2019, Trong Hung moved to Germany to settle down and temporarily stopped acting. Currently, on his Facebook page, he regularly posts personal photos, photos from movies many years ago and interacts with colleagues and friends.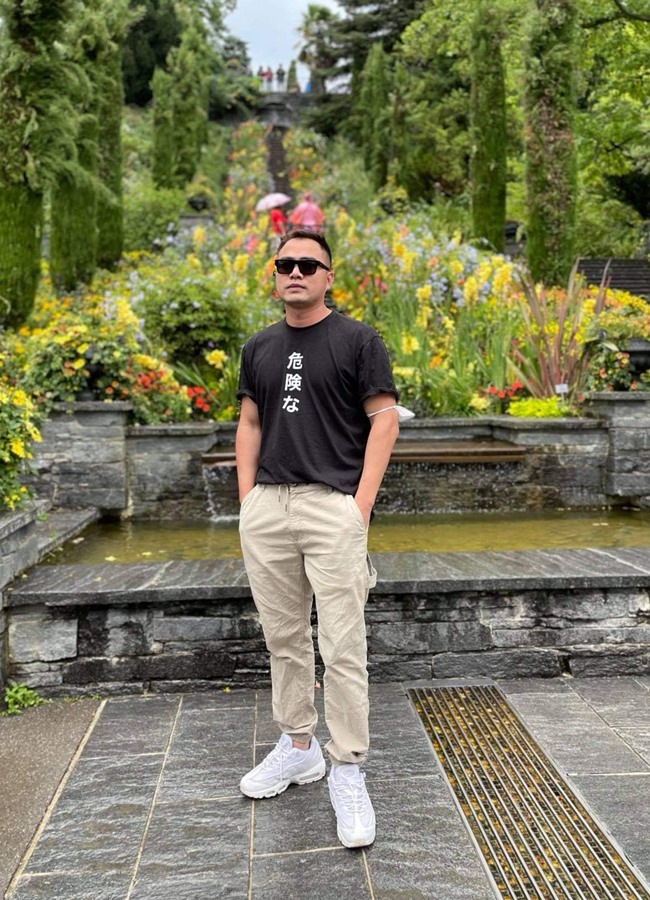 The most recent picture he shared on MXH
You are reading the article
How is "Prince Dong Thien Thai", the guardian of "Quynh dolls" in real life?

at
Blogtuan.info
– Source:
24h.com.vn
– Read the original article
here