Chuyên đề
The case of a teacher in Dong Nai slapping a student: The whipping never made a student's personality!
According to Master Ha Thai Huong (Hanoi National University of Education 2), it is not acceptable for teachers to hit students for any reason.
In the past few days, the incident of a teacher in Dong Nai slapping a student caused a stir in public opinion. Many people think that the teacher-student relationship can arise from not understanding, not understanding each other, but the act of hitting students is not possible.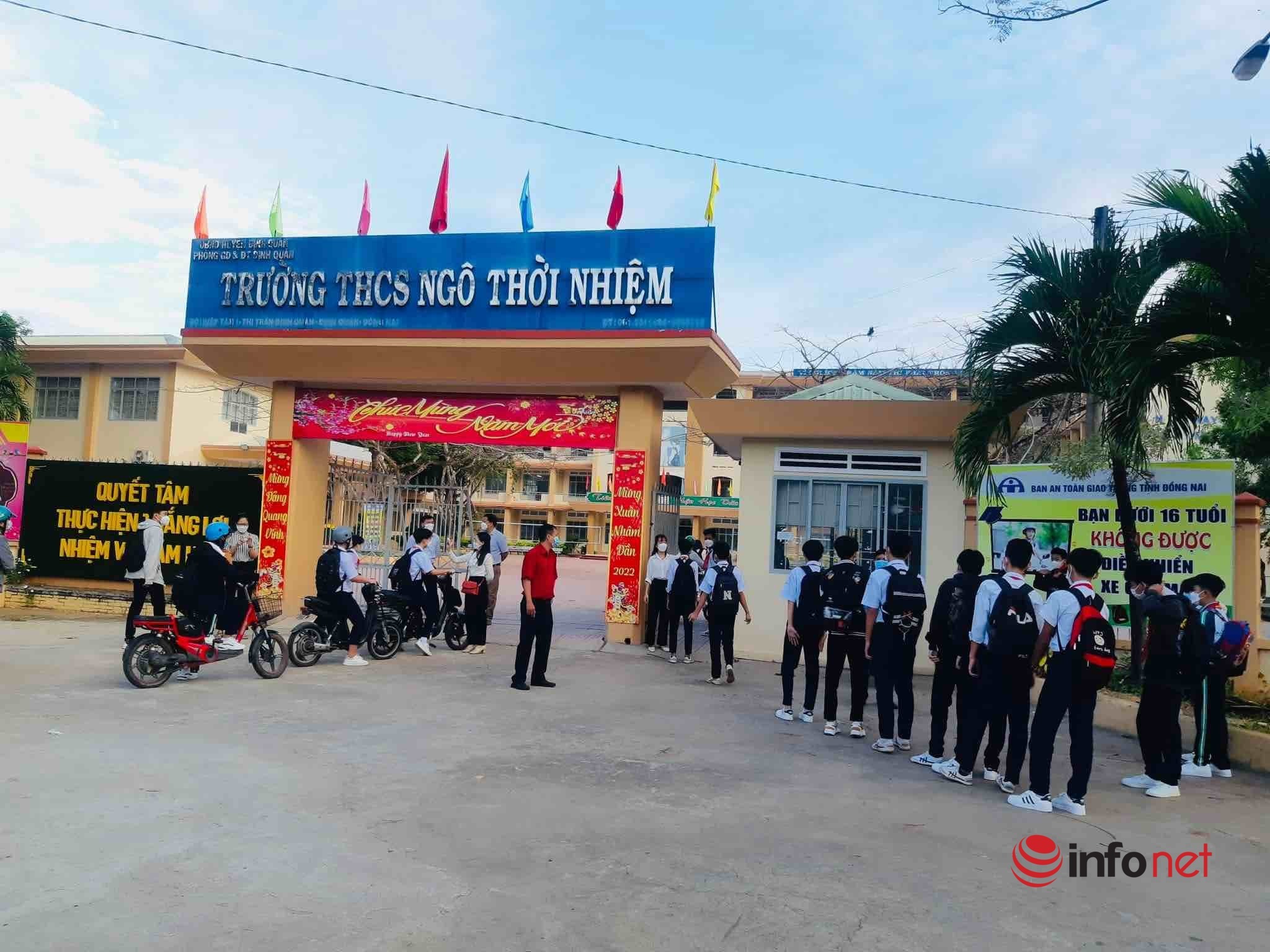 Ngo Thoi Nhiem Secondary School
According to Master Ha Thai Huong (Hanoi National University of Education 2), teachers should not hit students for any reason. "This is a job without pedagogical expertise, not in accordance with the school's standards, especially in recent times, the school culture code has also been mentioned a lot, and there have been many cases related to school culture. The teacher's behavior is unethical, but the teacher still does not learn from and does not control.
In an educational institution, which is a didactic environment, where the teacher must respect his students, the teacher must sensitize the students, and if the student may not understand himself correctly, he must find a way to convince, even if the student has disabilities, points must also be oriented to education… That's why students need to go to school to be taught. If the student is wrong and the teacher uses force to teach the student, it is anti-educational.
The students are still young, so even if they are wrong or insolent, teachers still have to be restrained. Teachers can ask the school to intervene, take stronger educational measures, not lose their temper and slap students like that.
I think the whipping never makes a student's personality, it's also difficult for the student to respect the teacher and volunteer to follow what the teacher instructs. As a teacher, you have to inspire students with love, touch with respect and love, that's education.", said Master Ha Thai Huong.
This expert further analyzed, if students make mistakes in class, teachers have the right to punish students to let them improve. However, teacher Dong Nai's punishment method is wrong because he has offended the children's bodies. In an educational environment, using violence to educate students will only make students more inhibited, but not correct them.
In terms of the relationship between people and people, especially adults with younger people, they should never be treated like that. Beating someone brutally without self-control is unacceptable.
The students are at an immature age, so the school must build a standard behavior culture, in which students must also be respected.
The incident of slapping students showed that the teacher lacked pedagogical skills as well as skills in dealing with students and teacher ethics. From those shortcomings, it leads to inexperienced teachers, unable to control themselves.
"It is also necessary to mention here the influence of the training environment on teachers. At the pedagogical school, the school needs to fully train students in behavioral, communication and professional skills before entering the profession so as not to make such minimal mistakes.", expert Ha Thai Huong said.
Before that, public opinion was stirred when Ngo Thoi Nhiem Secondary School, Dinh Quan district (Dong Nai) happened 2 sad events. Specifically, in class 9.8, during the Informatics class, teacher Pham Quang Hoa slapped a male student twice during the process of asking an old lesson. In class 7.8, in History class, teacher Nguyen Thi Thuy Huong took a student's book and notebook and dropped it on the ground right on the podium.
In the report, Ms. Huong said that while she was teaching, a student talked and laughed, causing disorder in the class. At this time, Ms. Huong called me to check her notebook to see if she had copied the lesson. Then she dropped this student's books and notebooks on the ground to find the history sheet, but she didn't mean it.
And teacher Pham Quang Hoa said that when he checked the old lesson, he found that the student's notebook T.Đ.GH was incomplete. Mr. Hoa did not scold or beat him and sent him back to his seat. But for some reason, this kid slaps his chest 3 or 4 times, which is very rude, disrespectful and laughs in front of him, so the teacher hit him (slap in the face). Mr. Hoa said that the intention was only to scare him, because the video was cut short, so the speed was fast, but in fact he raised his hand slowly and the child held out his hand.
Regarding this incident, Mr. Ngo Dang Thanh, Head of Education and Training Department of Dinh Quan District (Dong Nai) said that on April 26, the management board of Ngo Thoi Nhiem Secondary School had a meeting with a pedagogical council to handle it. At the meeting, the members voted for a disciplined handling plan. The two teachers who made mistakes also presented a review and acknowledged the form of warning discipline. In the near future, Ngo Thoi Nhiem Secondary School will establish a Disciplinary Council to decide on the form of discipline.
Hoang Thanh
You are reading the article
The case of a teacher in Dong Nai slapping a student: The whipping never made a student's personality!

at
Blogtuan.info
– Source:
infonet.vietnamnet.vn
– Read the original article
here