Life Style
Tâm sự
Having asked for a divorce from my hot-tempered husband many times, I decided to do one thing to make the couple happier
Before, when I fell in love with him, I never found him short-tempered. From the day he returned to live together, he was hot-tempered and grumpy. I was shocked at his change. To deal with it, I "tit-for-tat" with my husband.
Bored of arguing, I'm silent again do not say no. At that time, the distance between the couple grew further and further. When I ignored her, treating her husband as invisible, he became more and more irritable, stomped his hands, yelled, and cursed loudly. More and more, I feel more and more frustrated with married life as the two of them push each other further and further away. Many times I have thought about getting a divorce soon so that I don't have to live in such a "dark" life.
Then I suddenly realized. If only because of his brusqueness, I had to divorce with a man with many advantages like him, I would not have the heart. Not only does he do a good business, but he also cares about his wife and children, just being blunt and short-tempered. And in the end, I decided to change myself.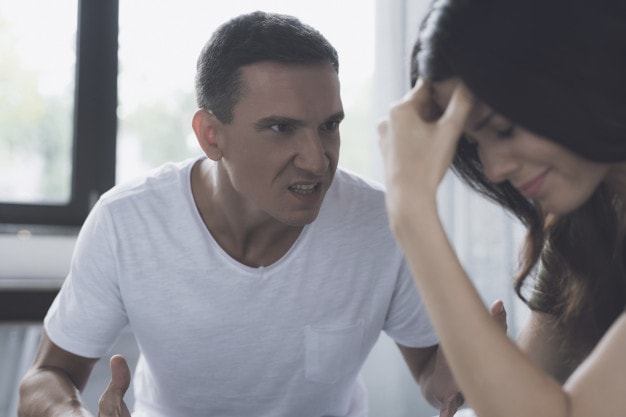 If in the past I let my husband go wherever I was, I would do whatever I wanted, I would occasionally text my husband, call him to invite him to eat… Occasionally show my love to my husband with unexpected hugs. When my husband said it out loud instead of being heavy and angry like before, I pretended to cry and said to him: "Maybe because the wife hasn't hugged her husband yet, the husband scolds her again." I said it while smiling, causing him to gradually change his face. Or if the husband criticized, he would tell him: "If a wife is so clumsy, then she can get a husband like that. People still say that I am lucky since I was a child".
When there are two people, I am not afraid to show my feelings to my husband first. Sometimes compliment her husband as handsome, stylish, and talented. In front of many people like before children, parents on both sides or outside always praise and appreciate her husband. Regularly taking care of him, I see that his mood is gradually getting better.
I myself have found that since changing myself, my husband has also had a positive attitude. He is no longer irritable and disparaging his wife as before. On the contrary, he often cares gently, doing everything for his wife and children. He also often shows his affection for his wife, not dry.
I see husband and wife when living together as two different pieces put together. If skillful, it will become a suitable piece, but vice versa, it will not be able to put together. Come to think of it, sometimes a wife keeps getting an erection with her husband thinking she's won, but actually she's losing in a husband and wife relationship. When I know how to behave skillfully and understand the male psychology, it will bring "victory" to the wife.
You are reading the article
Having asked for a divorce from my hot-tempered husband many times, I decided to do one thing to make the couple happier

at
Blogtuan.info
– Source:
Afamily.vn
– Read the original article
here