Giải trí
Kim Tuyen talks about the scandal with Huy Khanh
– Absent from the screen for a few years and then came back with the movie 'The 3rd' filmed 4 years ago, how are you now?
2018 after filming 3rd person, I had the thought of giving up art. And in fact, I quit almost 3 years later.
I used to be an actress who only knew how to act without thinking about tomorrow. Thanks to the movie 3rd person, I just realized how heavy the money is. Without money, art cannot flourish. Therefore, I stopped my acting career to do business.
Nearly 3 years of focusing on business, my career is temporarily called successful. When I can take care of myself and my family, I want to return to my passion for art.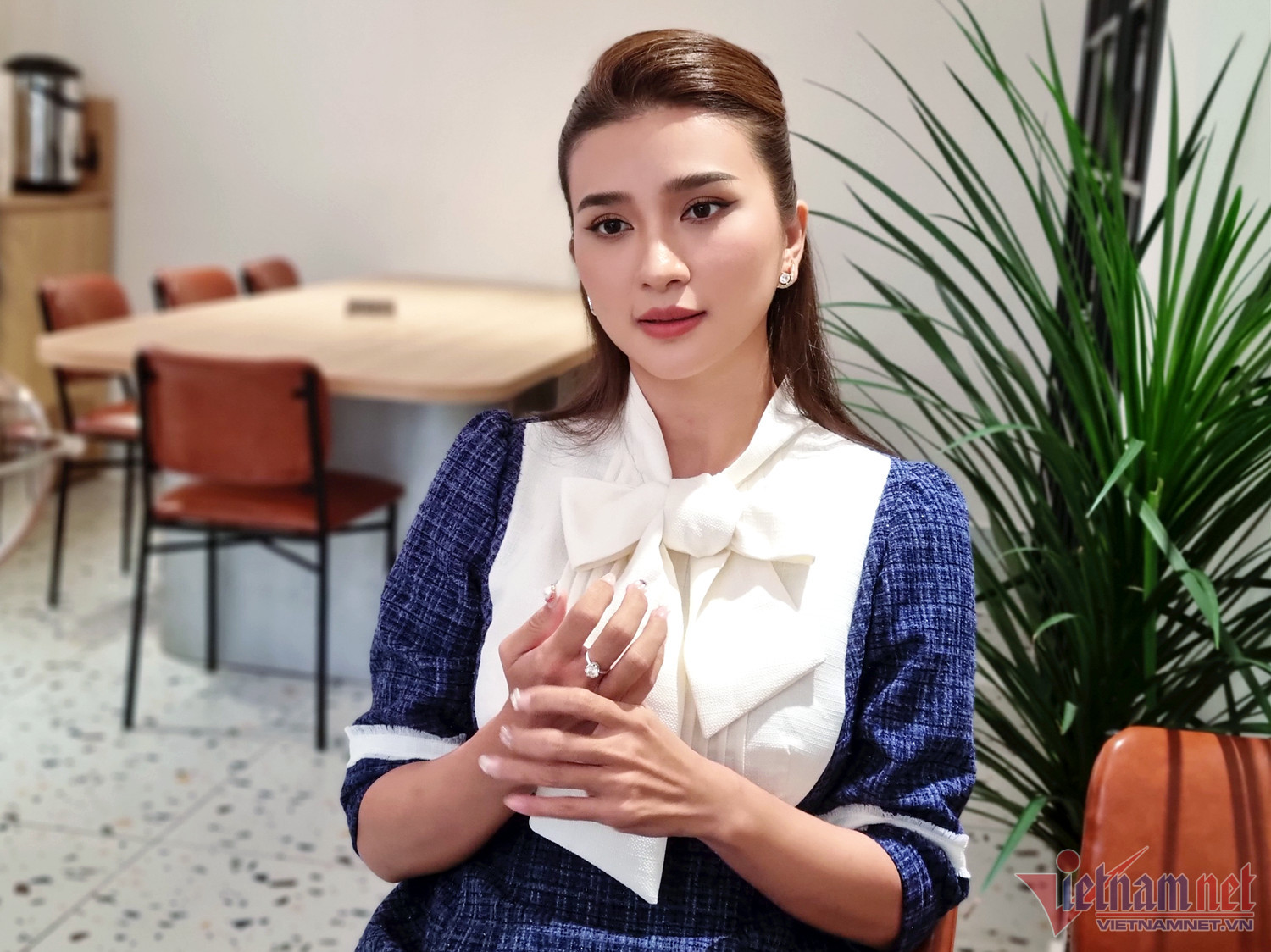 – When playing "The 3rd person", how worried would you be if you reminded the public of the rumor of being the 3rd person in the love scandal with the actor? Huy Khanh in the past?
I used to "nearly" become the 3rd person when I was 22 years old. At that time, Huy Khanh showed everyone that he was single, ready for a new relationship. He confided in me why I heard that, not convenient to ask again.
That was also the period when I had just passed a short broken marriage. I am lonely, always feel lack of affection. Therefore, I love much, it can be said to love blindly and be guided by love.
When I was young, I used to think that the marriage certificate was just a formality, not always representing the relationship between two people. I believe that when the relationship between him and his wife is only nominal, his love is not at fault.
When I knew his marital status thoroughly, I fell into a state of contradiction and ambiguity. My boyfriend and I love each other, but we don't confirm the relationship or promise anything for the future. On the other hand, he convinced me that the relationship wasn't wrong and that everything was fine.
I was too wrong to realize that I was the 3rd person late and was not decisive enough to end that relationship. My immaturity made me hesitate to end my wrong love affair.
After that, I myself did not understand my thoughts in the past. I sometimes "fall in love" with a man, but just knowing that person is not single, my heart immediately extinguishes all emotions. I am also more fully aware of a person's marital status under the law. Separation and divorce are very different.
Therefore, I now judge the 3rd person more multidimensional. I am not in a hurry to criticize or judge someone. But for me, youth can make mistakes, but at a mature age, it is unacceptable to be the 3rd person.
– Do you feel sorry for yourself with the indelible black mark in the past?
I always wish I could turn back time, I would never let that love blossom again. If only I was as mature and alert as I am now. I know everything has gone wrong but more importantly, how do I choose to live my life today. I have learned very deeply.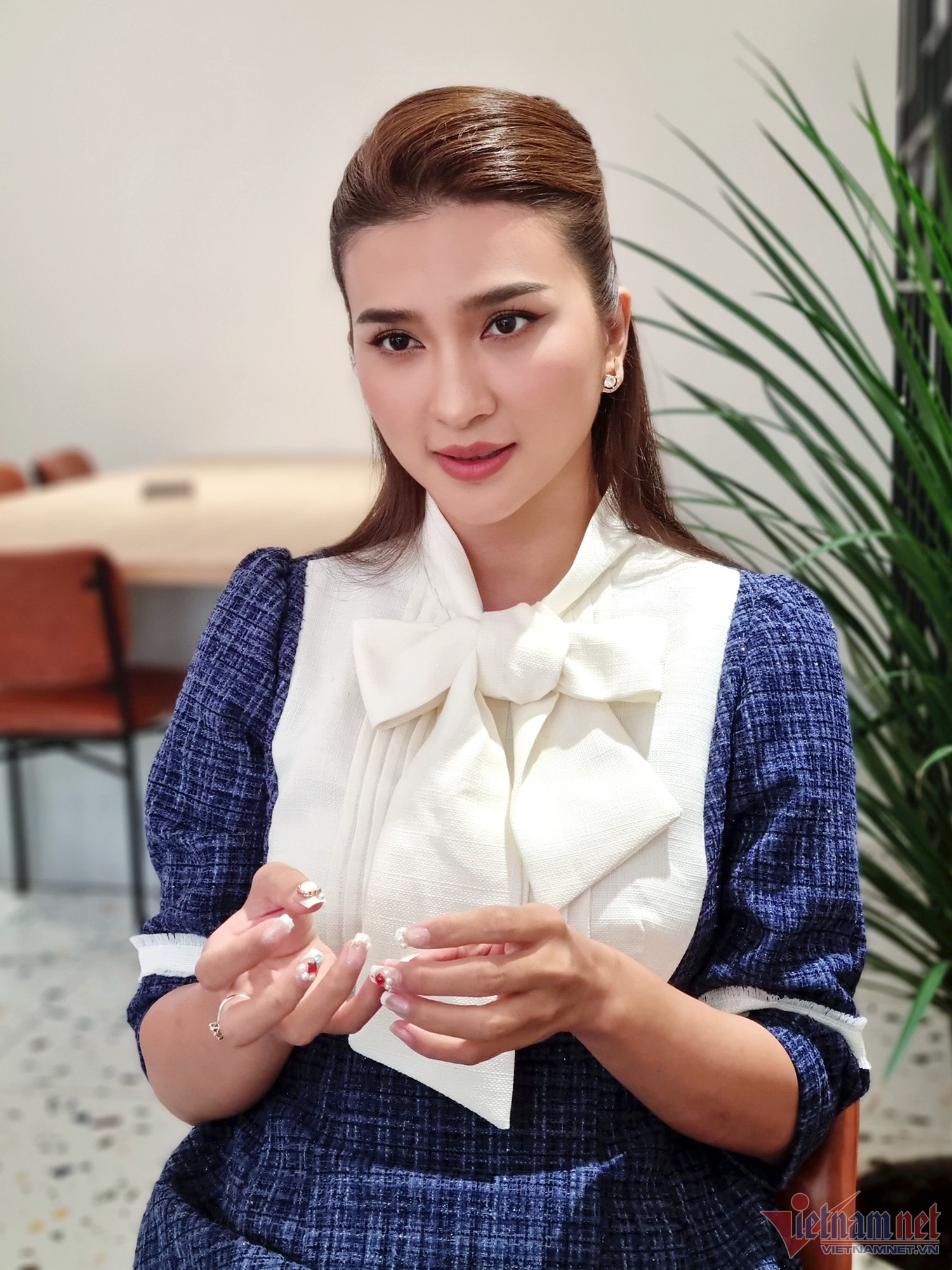 – What is the relationship between you and actor Huy Khanh?
I don't know what he thinks. From my side, I avoid accepting projects with him. It's not that I'm afraid of anything, I just want to be at peace and avoid trouble. Many crews know this, maybe he knows it too. I may lose a few projects because of this but more importantly, I want to work with ease.
– What is your current marital status?
I've been single for a year now. Before that, I got to know a few people but didn't get along. For example, he wants me to limit filming, not accept movies with kiss scenes. I want long-term, lasting love.
I used to have a broken marriage but I am not afraid of getting married. Because I am confident to keep my marriage if I have to get married again. However, I am afraid of divorce. In order not to divorce, I have to get to know that person very well.
Currently, I am more interested in art than in love. If I get married, I'm afraid I won't be able to fully devote myself to movies.
– How do you look for a boyfriend?
I am attracted to talented, successful people. As a businessman, I know what successful people go through. They must be very good and brave. I don't like young masters because they are rich but not necessarily good.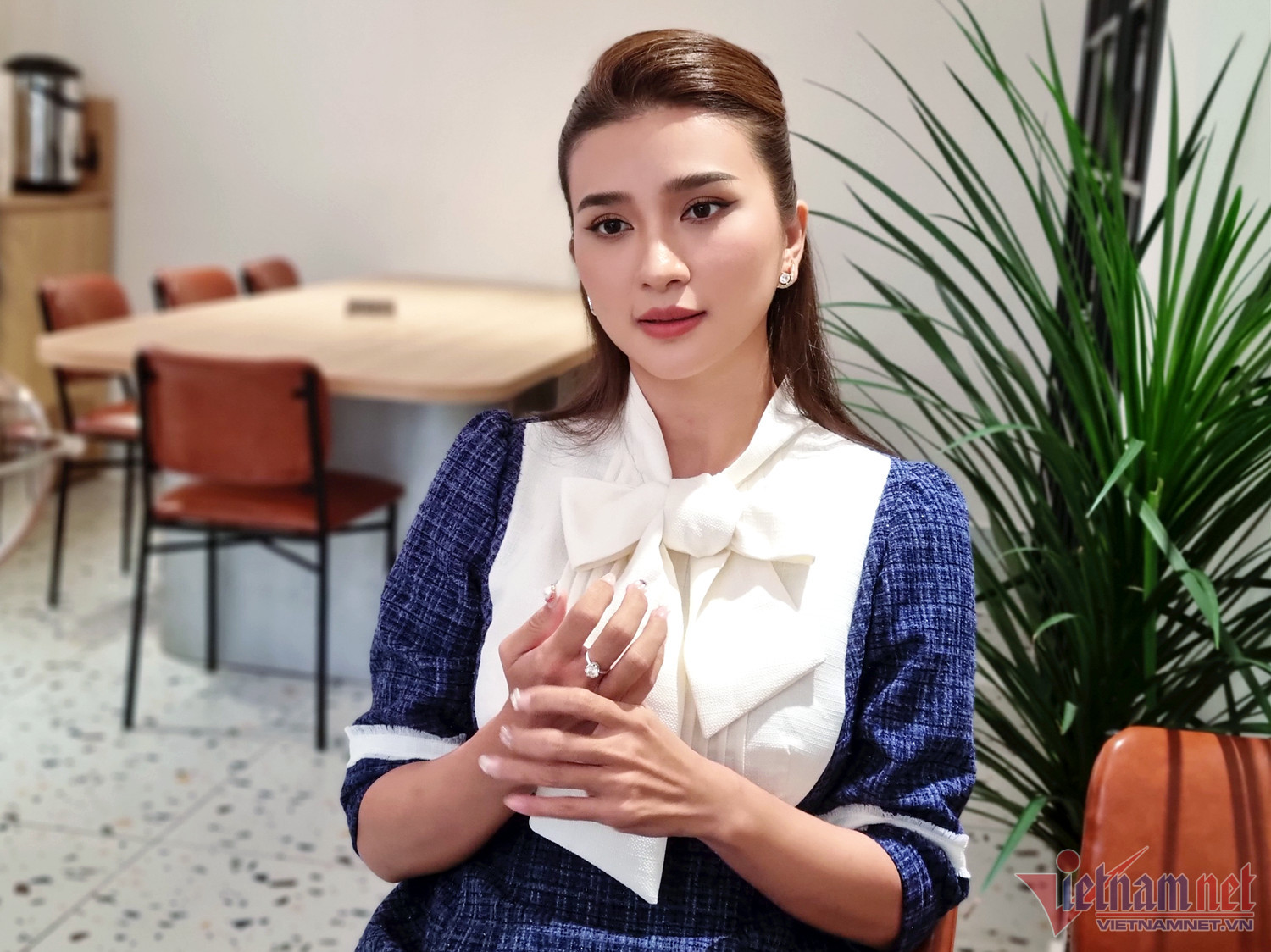 – Broken marriage and turbulent love in the past, what lessons do you draw for Purl of the present?
The breakdown of marriage may be partly because I am too naive. I used to think marriage was the color of happiness. So, I keep having the problem of sitting down and crying like a baby instead of standing up to solve the problem.
When I was a child, I was pressured to be good children, neither making friends nor falling in love. Whatever I do, I'm afraid of being beaten by my parents. Even my father banned me from watching TV series. Every time I watch a movie Dream of reaching for a starI just dared to stand outside and eavesdrop. Perhaps because of that, I have little social contact, do not know how to behave.
Up to now, when I became a mother, I taught my children differently from my parents in the past. My daughter is 15 years old, I still feel free to ask her if she has a boyfriend from time to time. (laugh)
After the divorce, I contacted my ex-husband a few times about my daughter, and later did not contact me again. He has sent child support money 1-2 times since then. At the age of 15, the child will choose how to deal with the three intestines, I do not interfere.
Me and my baby are like two friends. When I was 26 years old, I stopped acting for a year to be near my children. Unexpectedly, the over-concern backfired. I changed my approach, approaching him like a friend. When I show my dependence on her, she listens to her mother very well.
15 year old baby. To me, mother is the whole world. Perhaps, she is not ready to support sharing that world with anyone. However, she respects my decision. Personally, I have not officially introduced anyone to my daughter and family. Only when I decide to get married, will I introduce that person to my relatives. If possible, I would like to find someone who has experienced a marriage breakdown so that both sides can easily sympathize with each other.
Articles and photos: Gia Bao
You are reading the article
Kim Tuyen talks about the scandal with Huy Khanh

at
Blogtuan.info
– Source:
vietnamnet.vn
– Read the original article
here