Khoa học
What was the cause of death for the first person to receive a pig heart transplant?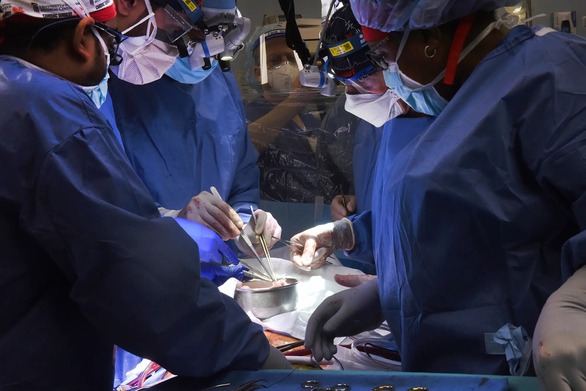 The world's first pig heart transplant surgery – Photo: AP
David Bennett lived in Maryland (USA), had a pig heart transplant on January 7 and died 2 months later.
Dr. Muhammad Mohiuddin, of the University of Maryland, who performed Bennett's transplant, said a virus called cytomegalovirus or CMV could have been the cause of death.
CMV is a common virus that causes infections such as chickenpox, shingles, etc., which can be easily transmitted through contact with the fluids of an infected person.
An autopsy after Bennett's death showed that the pig's heart was pumping blood well, but scar tissue caused it to thicken and not be able to fully expand after pumping blood, according to the AP.
Examination also revealed the presence of CMV virus in pigs. PCR analysis of tissue from Bennett's heart revealed viral DNA, although doctors found no obvious signs of infection.
Dr Mohiuddin said that before the heart transplant, the pig was tested using all available methods.
Speaking at a scientific conference, Dr. Mohiuddin said that CMV virus is one of 3 or 4 factors that cause Bennett's patient's death, especially the patient's weakened state before, during and after surgery.
Mr. Bennett has severe heart failure and is not eligible for a human heart transplant. Therefore, he became a suitable candidate for xenotransplant procedure.
The xenotransplant process is being developed as an alternative to human-to-human transplantation, which does not have enough organs to transplant people in need.
In the past, xenotransplant implants have been tested in baboons, but never in humans until Bennett's case.
Overall, the January 7 transplant went well, but during the surgery a problem occurred with the patient's aorta. Doctors had to quickly place a stent and this may also be a factor in his weakening condition.
However, 49 days after surgery, the heart from a genetically engineered pig appeared to be working fine in Mr. Bennett's chest. The pig was genetically engineered before surgery to reduce the risk that the patient's immune system would reject the new heart.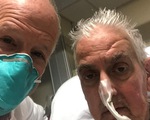 The man with the pig's heart died in the US
You are reading the article
What was the cause of death for the first person to receive a pig heart transplant?

at
Blogtuan.info
– Source:
tuoitre.vn
– Read the original article
here