Living with the pain
Fortunately, she was directed to a house of love on Hanoi Highway (near the Oncology Hospital 2) to live, Ms. Mai Thi Nhi (36 years old, from Phu Yen) said, for the past 3 years, her sister has been net. went back and forth to the hospital for stage 3 breast cancer treatment.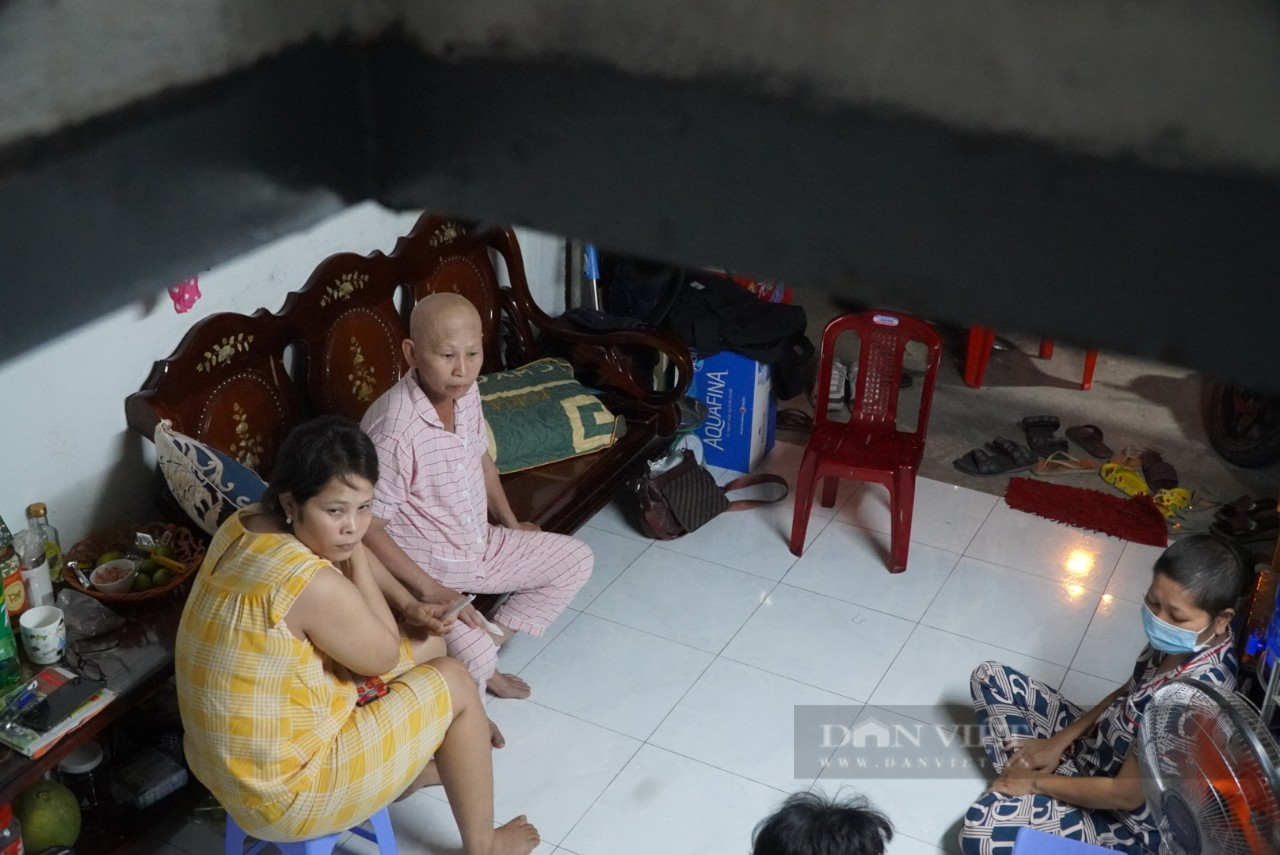 She said, just 5 months after giving birth, she was diagnosed with cancer. At that time, she was extremely depressed. From a healthy person, just happy to welcome the birth of a child, she immediately received a "death sentence" on her head, she fell into despair.
However, because the child was too young, at first, she stayed at home to take care of the child and buy medicine to take home, instead of going to the hospital for surgery. After that, the disease got worse and worse, the chest was necrotic, so I had to be hospitalized to remove one side. Currently, the cancer cells have metastasized to Nhi's lung.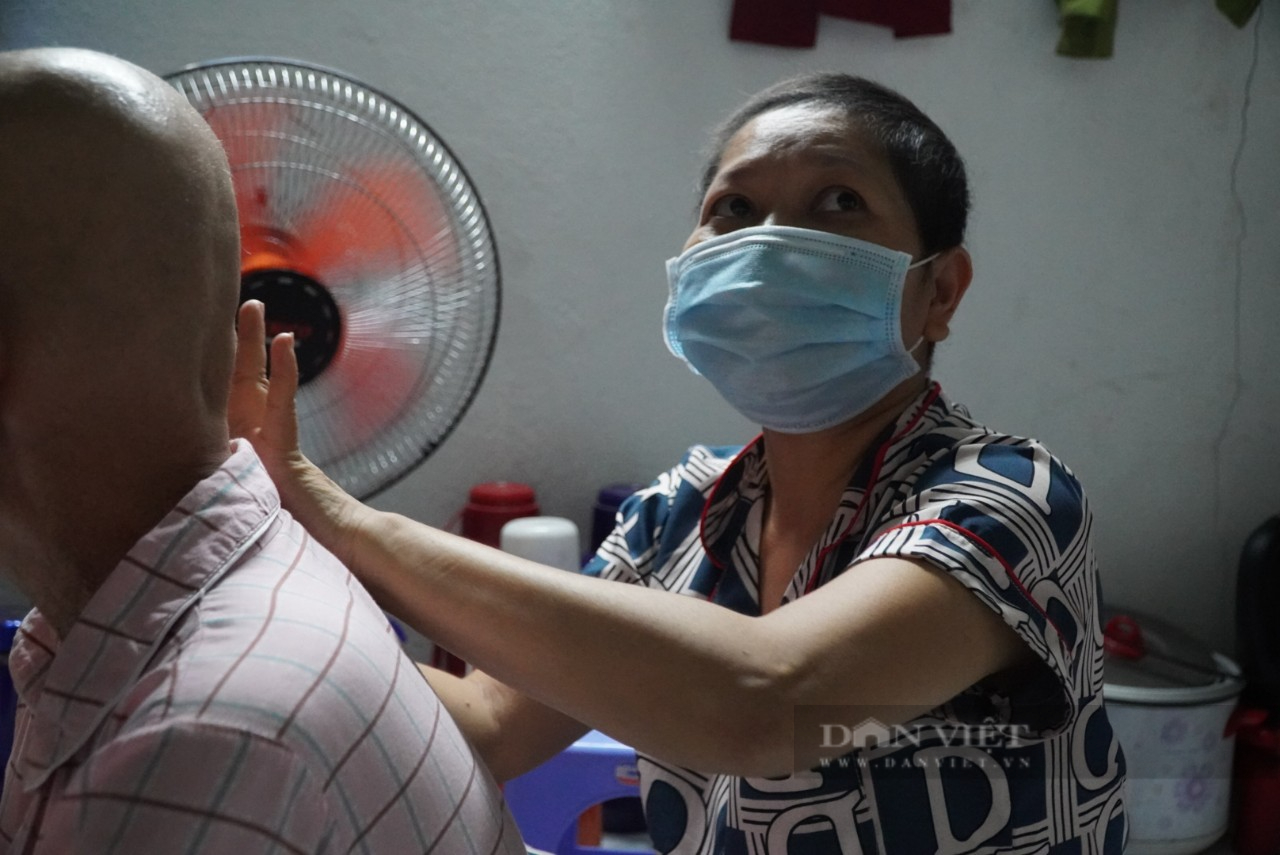 The pain that this disease brings to Nhi is terrible. For herself, when it was necrotic and had to be amputated, it was twice as painful as "seeing the blue sky". After that, every time I go to the drug and radiation therapy, it takes 7-10 days of struggle, sometimes the bone marrow hurts, sometimes I have a headache, stomachache, nausea, fatigue… At this point, Nhi's mouth is bitter. , don't want to eat or drink anything…
"When I was in pain, I kept telling myself to try harder to return to my husband and small child. But when the pain was too much, I kept thinking, sometimes I wanted to die. Fortunately, there are sisters in this place. You are beside me, massaging and encouraging me to regain my fighting spirit. Without them, I probably wouldn't have the energy to go to where I am today", Ms. Nhi confided.
Similarly, Ms. Nguyen Thi Nhu Le (born in 1989, living in Duc Linh district, Binh Thuan province) also had stage 3 cancer. She revealed that she had only been treated at the 2nd Cancer Hospital for a few months.
Before the outbreak of the Covid-19 epidemic, she went to the clinic 1 but the doctor said it was okay. After going to the hospital for a follow-up examination, she found out that she had stage 3 cancer. Ms. Le had completed the surgery and is moving to the stage of cancer. chemotherapy section.
"Seeing that I was poor, people gave me a phone number to ask to enter this house of love. More than 20 women were in the same situation, protected and encouraged each other. During the day, they laughed and talked happily, night and night every night. Thanks to living together, every time someone has a pain, the whole group sits up to talk, massage each other, and so on, day by day…", Ms. Le smiled sadly.
Get used to the story of birth and death
According to the women who live in this loving home, when they were initially diagnosed with cancer, everyone was extremely scared. Fear of losing food, losing sleep, always thinking of bad situations.
However, through the treatment and sharing time in this shared inn, everyone became strong. For them now the line of life and death no longer matters…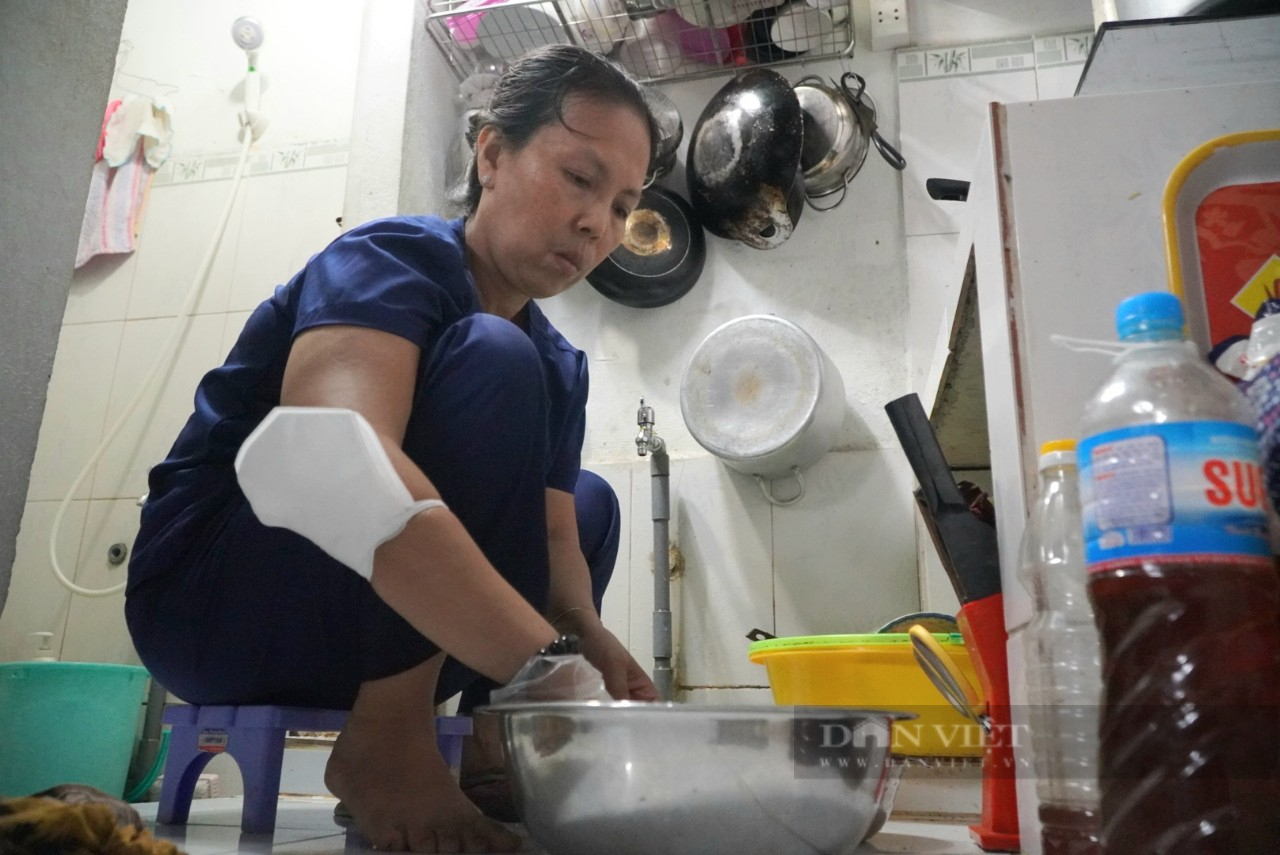 Sitting far away looking at the highway, Ms. Vo Thi My Duyen (born in 1972, living in Tien Giang) said that she and her husband had two children. Her family is poor, her husband runs a motorbike taxi in Binh Tan district (HCMC), her eldest son works as a truck driver with other people to earn a living. She and her little daughter, born deaf and mute, live together in the countryside.
In 2018, she discovered she had breast cancer and went to Ho Chi Minh City for surgery and chemotherapy. Because her family is too poor, she can't afford to rent a room, so she sleeps in the hospital corridor every day. Through the recent Covid-19 epidemic, the hospital moved to facility 2 and "befriended" the sisters here.
After 5 years of treatment, Duyen is now better, no longer having to undergo chemotherapy, but only taking medicine. However, she still stayed to take care of food and water, helping the newly treated sisters when their health was still weak.
"We are not familiar, but living together, we love each other like blood. In the afternoon, when everyone returns, we talk, sing, and play together to forget the troubles caused by the pain. But honestly. It's sad because there are sisters living with me, eating, drinking and playing with me but suddenly left, leaving so many concerns …", Ms. Duyen expressed.
According to her, only in 2021, this house of love had to say goodbye to 4 sisters, some of whom were undergoing treatment, showing signs of good progress.
"When we see the sisters next to us die, we feel very sad. Every time like that, everyone is demoralized, everyone thinks that they don't know when it will be their turn… At night, each person is alone. The corner then pondered all sorts of things, what if I died, what would happen to my children, how are the sisters here… But then everyone encouraged each other, lifted their spirits and gradually accepted the death sentence on their heads. could crash at any time," Duyen shared.
Breast cancer is the most common cancer in women in the world as well as in Vietnam. Breast cancer is completely curable if detected early. According to experts, screening and early detection of breast cancer is especially important. The earlier it is detected, the simpler the treatment, the more effective the treatment, and the less expensive it is to treat. In our country, due to psychological factors, many women are still afraid, do not go for screening to be detected early, so when they go to the hospital for examination, the disease has turned to a late stage, making treatment difficult. difficult and expensive.
When detecting signs such as: Feeling a lump in the breast; Change in breast shape and size; Skin dimpling, skin retraction or thickening of the skin of the mammary gland; Inverted nipples; Red nipples; Abnormal nipple discharge; Persistent pain or discomfort in the mammary glands; If there is swelling or mass in the armpit area… then women should go to the hospital for a check-up immediately to screen for breast cancer.
You are reading the article
Encourage each other to overcome the pain

at
Blogtuan.info
– Source:
danviet.vn
– Read the original article
here