Business
Real estate prices increase 10 times in each fever period
Credit tightening, supply decreases
At the seminar: "Opening up capital flows for Vietnam's real estate market" organized by Vietnam Real Estate Association, Realtimes and VIRES, Prof. TSKH. Dang Hung Vo, former Deputy Minister of Natural Resources and Environment, said that the real estate market is in a state of imbalance between supply and demand. In which, this demand mainly comes from profit-making business. In fact, due to lack of income, people rush into real estate business, this form is both virtual and real. Therefore, if credit to real estate continues to be tightened, the supply will decrease and fall short of the increasing demand.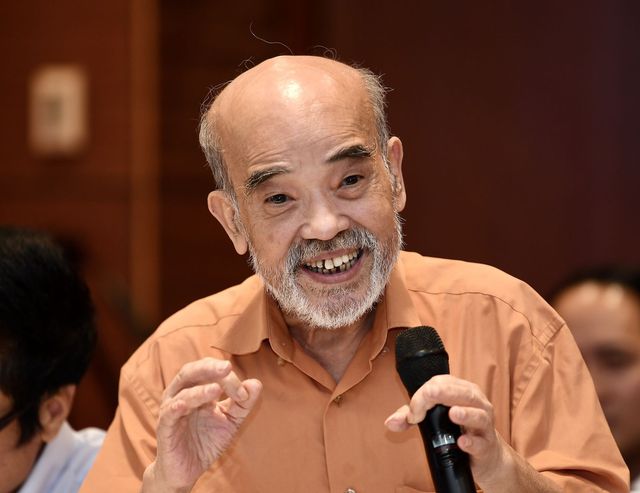 According to GS. TSKH. Dang Hung Vo, Former Deputy Minister of Natural Resources and Environment.
"In view of this situation, I think we should discuss the capital flow story for the real estate market in the context that the market is witnessing stronger land fevers and many real estate projects are forming. In the future, this story will be even more complicated in the current context," said Mr. Vo.
The expert took some examples in the world: In 1980, Japan fell into a price fever, the fever in the real estate market caused a bubble in the Japanese stock market; In 1997 in Thailand, the real estate market fell into crisis, causing the whole ASEAN financial crisis; In 2008, the US crisis due to the application of the mortgage mechanism caused a global crisis, American banks had to spend a lot of money to save the market. Or most recently saw the devastation of the 2009-2010 inflation in Vietnam, causing the market to fall into a serious crisis.
"We need to carefully consider the source of income from land, to avoid land fever from repeating the price fever. Foreign countries do not have a repeating cycle of price fever, but in Vietnam, in 1990-1992, land increased 10 times, in 2000-2002 increased 10 times, so on, and now it has increased many times", said Mr. Vo. state.
In the sources of capital into the real estate market, we have a policy of mobilizing cash flow from the people, this is a good policy, but it is important how to mobilize cash flow. As for credit capital, which is encouraging investors to borrow for infrastructure, now we have just begun to open the stock market, bonds, stocks, etc. Therefore, we can innovate many methods of mobilizing capital. capital mobilization, but must control this mobilization carefully.
How to control credit?
Economic expert, Assoc.Prof.Dr. Dinh Trong Thinh said that controlling credit to real estate is one of the measures to reduce the amount of money in this field, thereby bringing the real estate market to its true value, avoiding the situation of real estate bubbles. real estate, avoiding the risk of causing a crisis in the real estate and financial – monetary sectors.
This move also contributes to the purification of investors and businesses with weak financial capacity or using too large financial leverage and rampant business. However, it is necessary to take measures so that the real estate market can recover and develop, meet the recovery and growth needs of the national economic sectors and ensure social security.
Firstly, it is necessary to consider the level of real estate credit flexibly, suitable for each commercial bank and each project, not a common rate of 8% for all commercial banks. Because commercial banks will be the ones to consider the efficiency, the ability to pay back and earn the profits of the loans, the risk tolerance of the commercial banks themselves.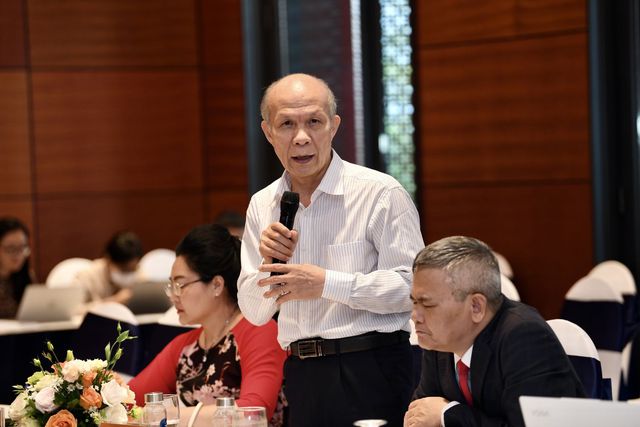 Economic expert, Assoc.Prof.Dr. Dinh Trong Thinh.
Secondly, it is necessary to promote credit lending for affordable apartment projects, mid-end apartment buildings, preferential credit policies for social housing projects, workers' houses to meet the needs of customers. meet the needs of urbanization, the need to attract labor force for industrial parks and key economic zones, which are the locomotives for development of regions and of the whole economy.
Third, it is necessary to promote lending to businesses with good financial capacity, able to concentrate resources for focused and focused investment, and soon have real estate products put on the market in a short period of time. suitable time. In particular, it is necessary to pay attention to providing credit capital for projects that are in the process of being implemented and preparing to bring real estate products to the market. This is necessary and important because if the supply of real estate goods cannot meet the increase in demand, it will push up real estate prices and create many consequences. Thus, it is still necessary to provide loan capital for the real estate market, but it is necessary to have appropriate selection.
Fourth, loans should be provided to people who have real home buying needs, especially first-time homebuyers. This is not contrary to the desire to purify the real estate market, make the real estate market less speculators, reduce business snatchers, but only people with real needs, need credit capital. real.
For bonds, Decree 153 has been introduced and corrected 5 times, but until now it is still unreasonable, causing real estate businesses to have almost no chance to issue bonds. Tightening the purpose is good, but how to tighten it properly is important?
"In addition, some experts are proposing mandatory credit ratings. I think this is not necessary. Because international OTC bonds like Singapore do not need a credit rating, there is no need for financial statements. In Vietnam, we do not have much experience, so the credit rating is okay, but we should consider whether it is mandatory or encouraged. Once encouraged, there should be incentive mechanisms, mechanisms and incentives, "said Mr. Thinh.
Finally, there is the provision of collateral. This regulation is really unnecessary for bond issuance. Because this is a civil contract between the borrower and the borrower. In the 5th amendment of Decree 153 is required to issue bonds with payment guarantee. If there is a payment guarantee, that is, someone must guarantee the payment, then what is the bond, the bond issuance will be very difficult and almost impossible.
"I think there need to be changes, but these changes must be suitable for each source of capital and segment to ensure that capital still flows into the real estate market," Mr. Thinh said.
https://cafef.vn/moi-giai-doan-sot-gia-bat-dong-san-tang-gap-10-lan-20220510001837579.chn
You are reading the article
Real estate prices increase 10 times in each fever period

at
Blogtuan.info
– Source:
cafebiz.vn
– Read the original article
here