Chuyển động số
Elon Musk announced that he will lift the Twitter ban on Donald Trump
Musk's remarks at the Financial Times' Future of the Car conference marked his first public acknowledgment of what has been expected by many since the billionaire announced plans to buy the giant. social media giant Twitter for $44 billion.
Musk has previously said that he thinks Twitter should be "reluctant to delete things" and "need to be cautious of permanent bans". On May 10, he called Twitter's decision to ban Trump in January 2021 a "mistake".
"Permanent bans should be extremely rare and really only reserved for accounts that are bots, or scam accounts, spam… I think it's not right to ban Donald Trump," Musk said at the Future of the conference. Car of FT Live. "I think it was a mistake, because it alienated a large part of the country and ultimately still didn't lead to Donald Trump being voiceless."
"Banning Trump from Twitter doesn't end Trump's voice, it just makes everything more amplified and subjective, and this is why it's morally wrong and completely stupid," Musk said. said at the event.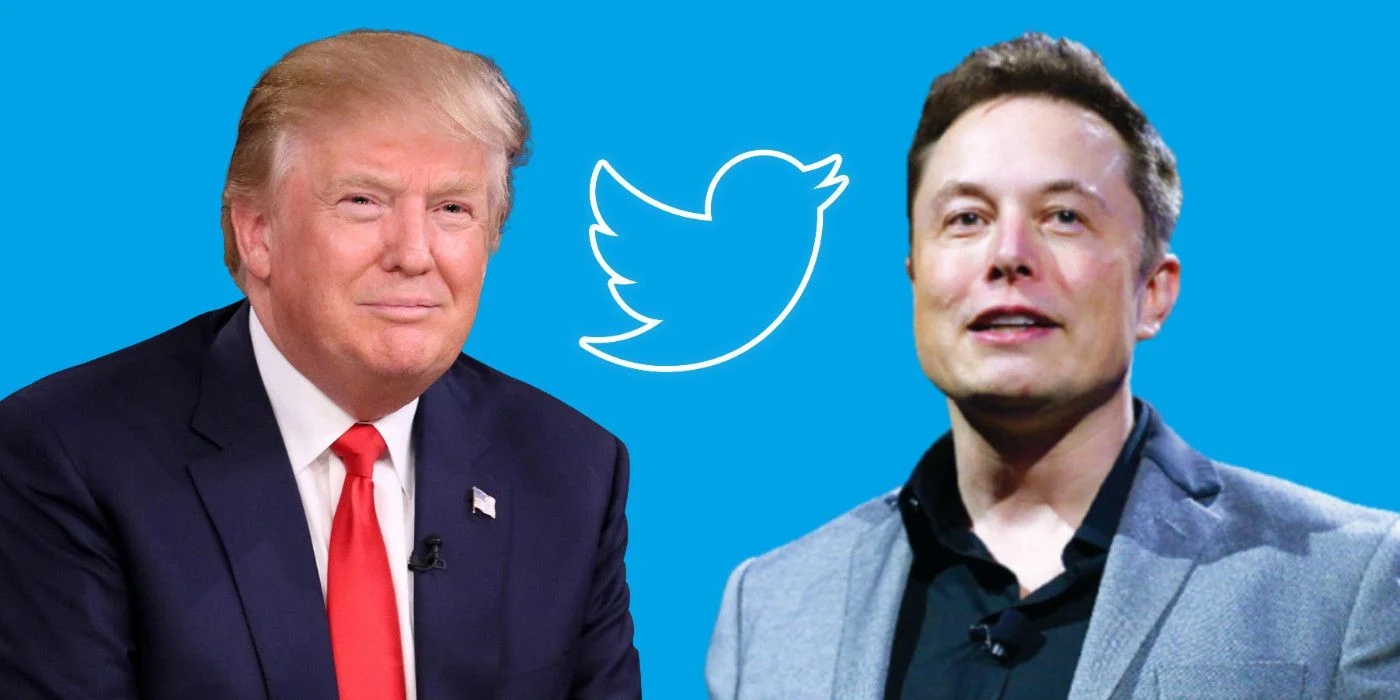 "I will reverse the ban permanently," added Musk, who is expected to become interim CEO after the takeover. "I don't own Twitter yet. So this doesn't sound like a sure thing, because what if I don't own Twitter?. But that's my opinion, and to Jack Dorsey's." , I want to be clear, share this opinion with him that we shouldn't have a permanent ban."
Dorsey, the co-founder and former CEO of Twitter, tweeted yesterday after Musk's comment that he "agrees" that there should be no permanent ban on Twitter users. "There are exceptions … but permanent bans are usually a failure on our part and don't work," he said. Currently, a spokesperson for Twitter declined to comment on Musk's comments.
Originally, Twitter permanently suspended Trump from the platform in January 2021 following an attack by his supporters on the US Capitol. The company said it made the decision after the January 6 riots "due to the risk of further inciting violence". Trump is a Twitter enthusiast and at the time had more than 80 million followers on the platform.
When Musk announced that he was interested in taking over the company in part to turn it into a free speech platform, questions arose as to whether he would invite Trump back to Twitter. Last month, Trump said he would not return to social media if given the opportunity.
"No, I'm not going back to Twitter," Trump told CNBC's Joe Kernen. Following the ban, Trump launched Truth Social, billed as a free speech alternative to Big Tech platforms.
"I'll be on Truth Social for the week. It's on schedule. We've got a lot of people signed up. I like Elon Musk. I like him a lot. He's an outstanding individual. We were did a lot for Twitter while I was in the White House. I'm disappointed by the way I was treated by Twitter. I won't be going back to Twitter," Trump said.
Also on May 10, Musk, the CEO of Tesla and SpaceX admitted that Trump had said he would not return to the platform. However, some people close to him say they expect Trump to return to Twitter.
For now, White House officials and Democratic strategists have worried about Musk's takeover of Twitter ahead of the 2024 presidential election. Some members of the Biden administration are increasingly concerned that Musk will let him down. allowed Trump and other Republicans who were barred from the platform to return, CNBC reported earlier.
On May 1, Musk reiterated his desire to remove Twitter from spam or scam advertising schemes and his plan to make Twitter's open-source algorithm public for all to see and comment on.
"I would actually put the Twitter algorithm on GitHub and be like, 'Hey, anyone want to suggest a change to this? Please continue'," Musk said, adding that he sees such a move as a way to "build transparency and trust." He also cited what he sees as Twitter's vocation. expands his horizons on Twitter's content censorship, Musk has previously said he intends for Twitter to limit censorship of its content to what governments consider explicitly illegal – and go no further.
But on May 10, Musk acknowledged that there could be a lot of offensive content that he wants Twitter to take action against. In addition to illegal content, Musk identified two other categories of content that could be penalized: "world-ruining" and "wrong and bad" statements.
"If they're saying something illegal or just destroying the world, there should probably be a timeout, a shutdown, or that particular tweet should be hidden," Musk said. He added: "I think if there are false and bad tweets, they should be deleted or hidden, and a suspension, a temporary suspension is appropriate but not a permanent ban." Musk did not say what metrics Twitter might use to determine if a tweet could be "wrong and bad" or "ruin the world," and when the company might choose a reasonable type of punishment.
You are reading the article
Elon Musk announced that he will lift the Twitter ban on Donald Trump

at
Blogtuan.info
– Source:
danviet.vn
– Read the original article
here