For those who are pursuing the dream of entering multinational corporations at home and abroad, McKinsey & Co. is a name not to be missed. McKinsey is the world's leading corporation in the field of business strategy consulting, becoming a McKinsey consultant is the dream of many people. Because first of all, they will have an extremely professional working environment, a very high salary and many unique experiences.
To work here, candidates will have to go through tough recruitment rounds. Even after going to work, you still have to "plow" to study every day to have the opportunity to continue working for a long time. But Nguyen Huynh Nhat Tien – a male born in 2001 from Ho Chi Minh City has done it.
Nhat Tien has successfully worked in McKinsey & Co. (Chicago, USA) as a 3rd year student who just finished an exchange at the University of Oxford and Dual major is Computer Science and Communication at DePauw University (top 50 liberal arts universities in the US).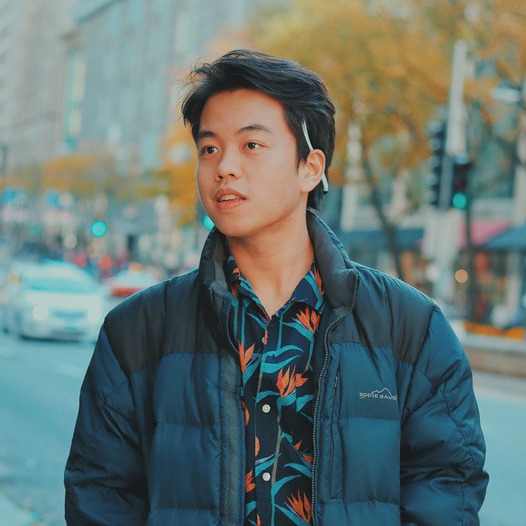 Nguyen Huynh Nhat Tien
Born in 2001
7.5 IELTS

Won an 85% scholarship (equivalent to VND 3.8 billion) for 4 years studying at DePauw University.

GPA 3.84/4.0 (in the top 5% of the school).

Winner of the international NanoGiants Hackathon.

Runner-up in the Tiger Global Case Competition.

Guest speaker of many organizations such as AIESEC, The Youth, Summer Leadership Challenge…

Founder of the volunteer project SHOPE Project to help orphans in Vietnam.
Dubbed "the son of someone's family", students of the world's leading prestigious university
Before leaving for the US, Nguyen Huynh Nhat Tien was one of the few excellent people who won an 85% scholarship (equivalent to VND 3.8 billion) for 4 years studying at DePauw University.
It is known that Depauw University is ranked #46 on the National Liberal Arts Colleges Ranking in 2022. Besides, Nhat Tien has just completed an exchange period at Oxford University. – top prestigious universities in the world.
With the above-mentioned excellent academic achievements, the phrase "one's son" is a saying that many people have easily given to male students. However, in order to have the current success, Nhat Tien also had a difficult time and inevitably felt tired.
"When I was in high school, I was the type of person who only focused on studying and beautifying my profile. However, sometimes when I look back, I will feel empty, my mental and physical health both decline. Before that Even if I feel tired or negative, I will continue to work until the age of 20, I feel it's a bad habit, so I gradually spend more time for myself by reading books, exercising…", Confidential progress.
The secret to passing the interview with the world's top management consulting company
Nhat Tien knew McKinsey as a freshman in college. But it was not until the 3rd year that the guy decided to "wind up" to learn more about McKinsey and prepare to participate in the audition.
Since applying for an interview, during this time, he often reads books, watches YouTube, listens to Podcasts for two purposes:
– The first purpose is to have an interview method, how to present yourself in the best way, handle the interviewer's situational questions as smoothly as possible.
– The second purpose is to learn about the company, because when applying to the company, you need to understand who the company is, what products can be made, and what strengths and weaknesses it has.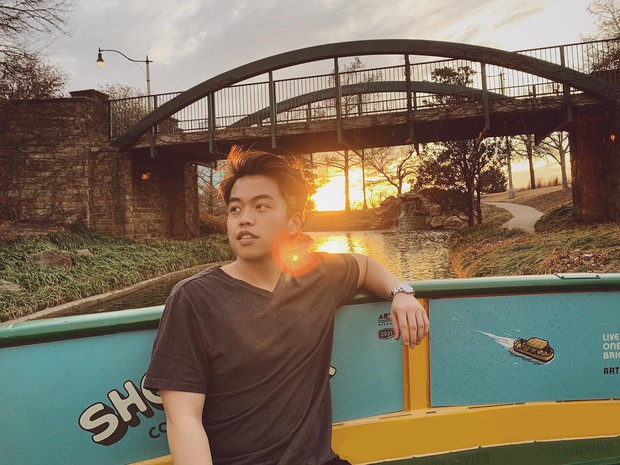 Constantly improving knowledge and always listening to people's opinions has helped Nhat Tien improve his CV
In addition, Tien also asked acquaintances in both Vietnam and the US to look through his CV so that people could give suggestions and practice interviewing for him. Tien himself affirmed that the entrance exam to McKinsey was very stressful. Because At McKinsey, the acceptance rate is only 1%, so the match rate is very high and this place is known as the CEO "training furnace" of the world. Sundar Pichai – Google CEO, Sheryl Sandberg – COO Facebook,… are all former McKinsey employees.
To be admitted to McKinsey, Nhat Tien and many other candidates had to pass 2 difficult rounds of interviews.
"The first part is Personal Experience for them to understand who they are, their experiences, difficulties, failures, and their future direction.

The second part is Case Study, where employers will give situations for themselves to solve. Each person will have to come up with ideas to handle those difficulties to demonstrate to the employer how their thinking is. And the most important thing that I want to emphasize is to stay calm and confident."the friend excitedly shared.
Calmness and confidence are the keys to help Tien overcome thousands of applicants for a position at McKinsey
As a student majoring in Computer Science and Communication with absolutely no background in the business or economic knowledge that McKinsey is aiming for, Nhat Tien sees this as a blessing, helping to highlight his resume. of themselves among thousands of candidates.
"For me, when I get into McKinsey or a company or a certain field in life, there will be no general formula because each person is a separate individual, so there will be a different way to succeed and you must I am a person who is looking for my own bright spot.As myself, there are 3 things that I find outstanding that I can do:
– The first is Computer Science. If at McKinsey most people will study economics, finance, business, … then computer science will be a prominent and separate point.
– Second, I used to study at Oxford University – the most prestigious university in the world, which is also a huge plus.
– Third, I have a personal TikTok channel to build my brand."Gen Z male student shared.
Nhat Tien believes that in order to successfully pass the interview round and catch the eye of the employer, candidates need to have a relaxed attitude. With such a harsh competitive environment but also very professional, to be able to win a place, one of the extremely important factors that you want to emphasize is: "Networking (relationship network). There is a very good saying that is: Network is your net worth (rough translation: Your circle of connections is your true worth).
When you have a wide network, it will help you a lot, I think that whoever is introverted or extroverted or has any goal, having a network to ask for help and learn will be easy for you. achieve closer goals in life".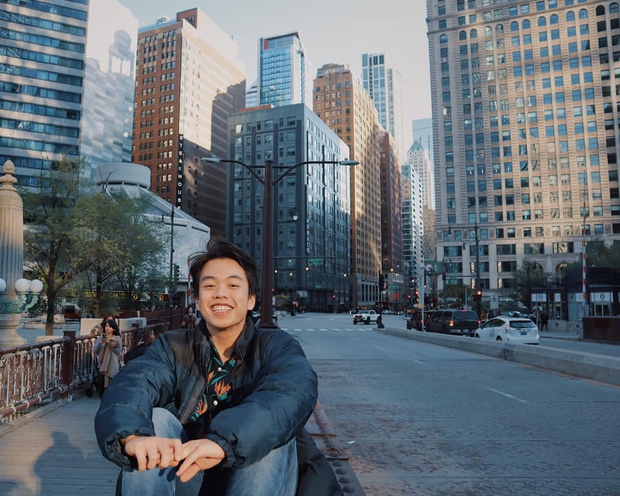 Consecutively achieving GPA of 3.8/4.0 among the top 5% of students of the whole university. And the secret is?
During 3 years studying at DePauw University, Nhat Tien both achieved 3.8 GPA in semesters and were in the top 5% of the whole school. That is the score every student dreams of. To achieve such an impressive achievement, Gen Z male students have 2 main learning methods:
– One is, planning and scheduling. Every Sunday, Tien will sit down and see what work needs to be completed next week. Then create a detailed plan for each of those tasks. During the week, every day before going to bed, he also looks at all the tasks for tomorrow and arranges them into time frames. From there, you will not feel lost on the journey to your goal.
– Two is, always build a help network. Network The help net here can be teachers, friends, family, .. While there If there are problems or difficulties, Tien can boldly pose the problem he is facing and ask people around for answers or support, so easily achieve your goals as well as in life.
Nhat Tien had a memorable time studying abroad in the US
In addition, he emphasized the importance of learning English when he wants to develop himself and work abroad: "One basic thing that I see many people overlook is learning English. I know many of you have gone abroad, your English is not good, so it is difficult to integrate into the living environment here, it is very difficult to Make friends and prove to everyone what your strengths are. So investing in learning English is always the number 1 priority when you want to work abroad, then you will be confident in peer communication. Time to work will be more convenient and promotion will be easier.
Source: Characters provided
https://kenh14.vn/nam-sinh-viet-tiet-lo-bi-quyet-do-vao-tap-doan-tu-van-so-1-nuoc-my-hoc-trai-nganh-thuc- te-chinh-la-loi-the-lon-nhat-20220514182050276.chn
You are reading the article
Vietnamese male student reveals secret to getting into McKinsey

at
Blogtuan.info
– Source:
Kenh14.Vn
– Read the original article
here