China has a long history of thousands of years, so there are many antiques buried with the flow of time. While many people struggle to find these "treasures", a man in Shanxi province, China, accidentally discovered a treasure near him.
In the late 1970s, the Juntungou brigade in Shanxi province mobilized people to participate in lawn mowing. This was not a rare activity at the time. Every year, the villagers hold lawn mowing sessions as a daily labor session to clear the fields or reclaim new lands for farming.
Mr. Ju was one of the participants in the lawn mowing that day. As a farmer with muddy hands and feet, this is not difficult for Mr. Ju. But when he was halfway through, Mr. Ju suddenly stopped because he touched something underground. Mr. Ju was curious, so he dug deep into the ditch and discovered a wooden box underneath. This also attracted the attention of the people around, everyone came together to see what it was.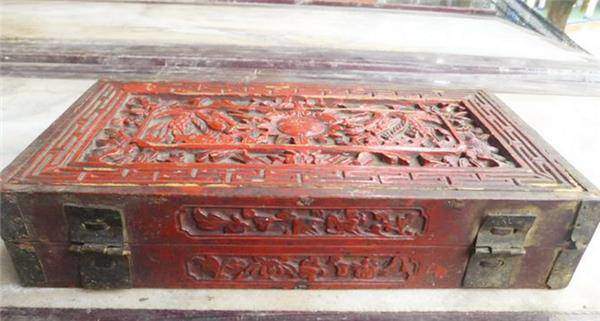 The wooden box that Mr. Ju found was quite ordinary in appearance, smeared with dirt and sand, and still rotting, looking like someone's discarded item, of no value. However, when Mr. Ju picked up this wooden box and shook it, he discovered that there were many furniture inside, all of which seemed to be made of metal.
Mr. Ju quickly cleaned the wooden box, noticing that it had a beautiful yellow-green color. After that, Mr. Ju continued to open the box and discovered that there were many objects inside, but it was not clear whether they were gold or copper, only seeing many ancient characters engraved on the top.
Not knowing what this was, Mr. Ju took the box to the Credit Union in town to ask. Unexpectedly, after taking a look, the staff immediately called the local government, then people from the cultural relics department of Shanxi province also went down to check.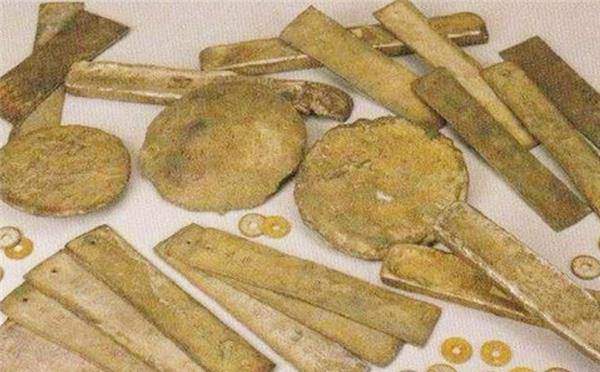 After the appraisal, the staff of the cultural relic department said that the value is not in the wooden box outside but in the objects inside. A total of 193 objects were found inside the wooden box, all made of gold.
Thanks to the inscriptions above, experts say that this is an antique from the Tang Dynasty. The owner of these antiques is most likely An Lushan – a famous general of the Tang Dynasty. The value of all these gold objects can be up to 11.5 million yuan (nearly 39.4 billion at current exchange rates).
According to Chinese law, excavated cultural relics are owned by the entire Chinese people, not by individuals. Therefore, this wooden box filled with gold is not owned by Mr. Ju even though he was the one who found them. Under the explanation and persuasion of the local government, Mr. Ju also understood and agreed to hand over these antiques to the state.
You are reading the article
The farmer dug a rotten wooden box thinking it was discarded, surprised when it was appraised

at
Blogtuan.info
– Source:
Eva.vn
– Read the original article
here