Ký sự pháp đình
Former director of Vietcombank Tay Do appeared in court, causing damage of VND 278 billion
On May 20, Can Tho City People's Court heard the case "Violation of regulations on lending in activities of credit institutions" occurred at Vietcombank Tay Do.
The defendants include: Nguyen Minh Chuan (57 years old), former director of Vietcombank (VCB) Tay Do; Tran Anh Huy, former Head of Customer Service; Nguyen Huu Nghia, Pham Van Tri, Do Bao Phuong Que, former officers of VCB Tay Do.
In addition, there are also defendants belonging to a group of corporate clients including: Nguyen Hung Cuong, Le Tung Huy, Nguyen Thi Tuyet Trinh, Trinh Minh Tu, Nguyen Cong Trung, Vo Vu Binh, Cao Hoang Tham, Nguyen Thanh Hung, Trang Hong Son, Vo Hoang Tham.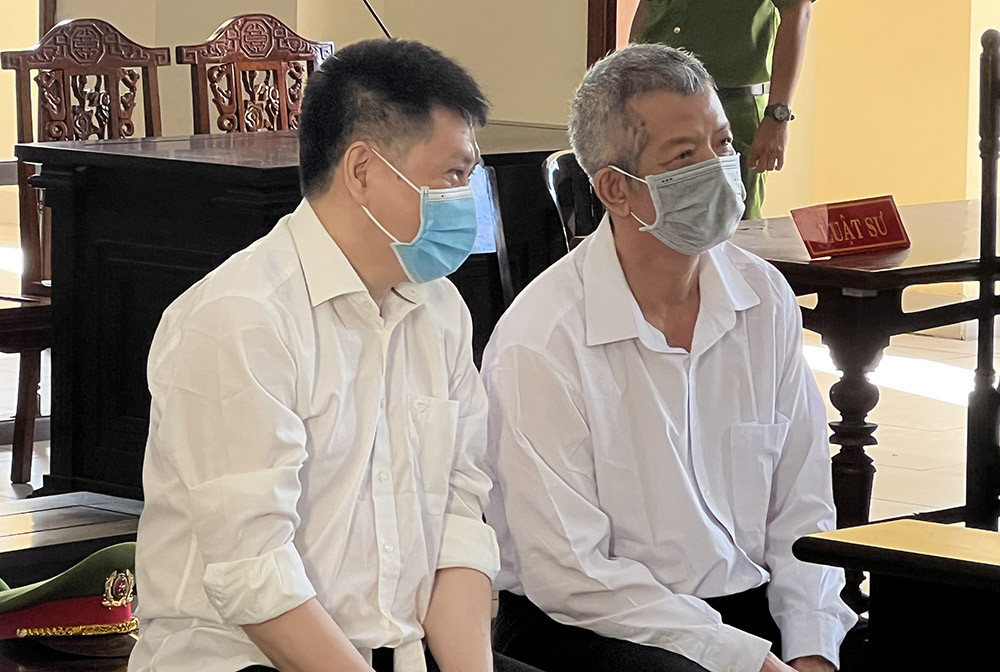 According to the indictment, from 2011 to December 2014, 6 groups of customers owned by Huy, Cuong, Hung, Tu, Tuan, Binh, did business at a loss and did not have money to pay principal and interest due to VCB. Tay Do, should propose Mr. Nguyen Minh Chuyen for debt freezing, debt rescheduling, asset sale to repay debt.
Due to fear of arising bad debt, affecting the credit rating of VCB Tay Do and affecting personal reputation; As well as knowing that the "debt reversal" did not have a specific form of handling, the defendant Chuan asked Nguyen Hung Cuong (Mr Chuan's younger brother), the owner of Nam Song Hau's customer group to agree, to accept Vinh Company. Nguyen, as well as a debt of more than 146 billion dong. At the same time, supporting investment of more than 43 billion VND in Truong Nguyen company owned by Le Tung Huy.
In addition, defendant Chuong also suggested that other defendants establish new companies or use legal entities that do not have credit relations at VCB Tay Do to lend; Borrowing money is used for debt repayment for old contracts (actually debt reversal) and a part for enterprises to use to maintain production and business activities.
Defendant transferred required businesses to open accounts at VCB Tay Do and directed subordinates to check cash flow. Mr. Chuyen requested the enterprise to use the disbursed amount to pay the due principal and interest on the same day.
According to the indictment, defendant Chuong directed members of the grassroots credit council and leaders of the professional departments to "support" the above-mentioned groups of corporate customers to get loans at VCB Tay Do, not complying with the regulations. regulations on lending by the State Bank for the purpose of reversing bad debts.
Up to the time of prosecution of the case (June 1, 2015), 6 groups of customers had overdue principal and interest balances with an amount of more than VND 2,600 billion.
In which, VCB Tay Do and customer groups have used more than 2,418 billion dong to pay for old loans and let customers withdraw more than 278 billion dong for production, but so far they have not recovered.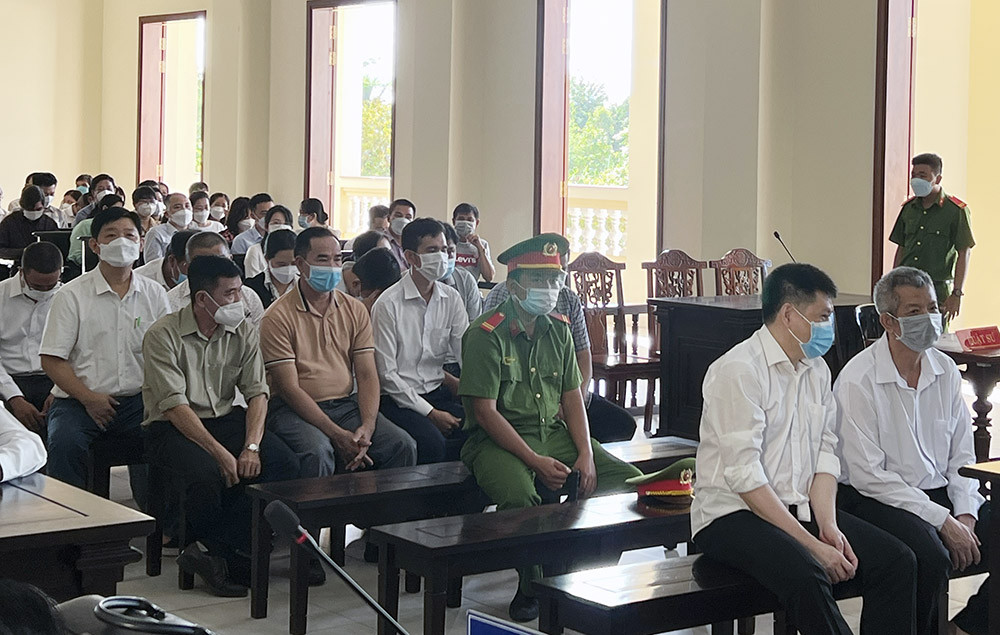 The indictment alleges that, in this case, defendant Nguyen Minh Chuan was the mastermind, leader, and director, chairman of the VCB Tay Do Credit Council, to conceal the bad debts of six groups. businesses, he made illegal agreements with groups of business owners, loans to reverse debt, partly used for production and business.
"Although all businesses are in a state of loss-making business, they are unable to repay their debts. In order to facilitate loans to business groups, defendant Chuyen directed Tran Anh Huy, other defendants and related subjects to violate lending regulations, creating conditions for 33 companies of 6 business groups. borrowed capital, causing damage to VCB Tay Do more than 278 billion dong," the indictment alleges.
At the trial, defendant Nguyen Hung Cuong applied to postpone the trial because he was hospitalized for treatment. Persons with interests and obligations related to the case are absent.
Therefore, the jury decided to postpone the trial, which will reopen on June 21.
Goodwill
You are reading the article
Former director of Vietcombank Tay Do appeared in court, causing damage of VND 278 billion

at
Blogtuan.info
– Source:
vietnamnet.vn
– Read the original article
here