Giáo dục
How are the beauties of Foreign Trade students now?
These include Miss Luong Thuy Linh, Miss Do My Linh, Miss Mai Phuong Thuy, Miss Nguyen Cao Ky Duyen, runner-up Thuy Van…
In which, many beauties have grown up from "Beauty & Charm" – a beauty contest for foreign trade students, held every 2 years by the Student Union.
Miss Foreign Trade 2019 Nguyen Ha My
Nguyen Ha My (1999, Phu Tho) was a student majoring in International Trade, Hanoi Foreign Trade University. In 2019, Ha My excellently won the title of Miss in the contest "Charming Foreign Trade" and achieved many achievements in study and extra-curricular activities.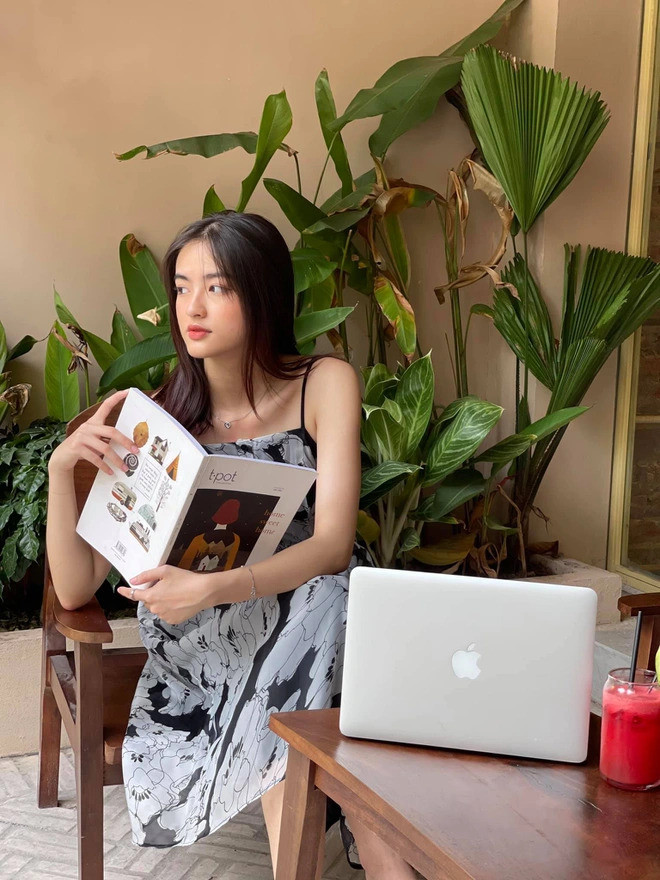 Female student Phu Tho shared that the title of Miss is her pride and motivation to improve herself every day. "Being Miss gives me the opportunity to be more interested in people, to have positive changes in my personal life, to dare to think, to dare to do. I have the opportunity to expand my social relationships and try new things. new role, field …", Ha My confided.
After the happiness of being "cowarded" Miss Foreign Trade, Ha My continued to challenge herself with the Miss Vietnam 2020 contest. Her friend recalled: "I brought back valuable experiences from the competition. This national scale… Through beauty contests, what I receive is not only the title but also the way I speak, walk, and behave. Every experience makes me more mature and confident."
Miss Foreign Trade 2006 Nguyen Thuy Van
Nguyen Thuy Van (1986), before becoming Vietnam's 2008 runner-up, won the title of Miss Foreign Trade University 2006. After that, she continued to develop a career as an editor at the Television Station, taking the position of a host. program for many important events and achieve a series of achievements.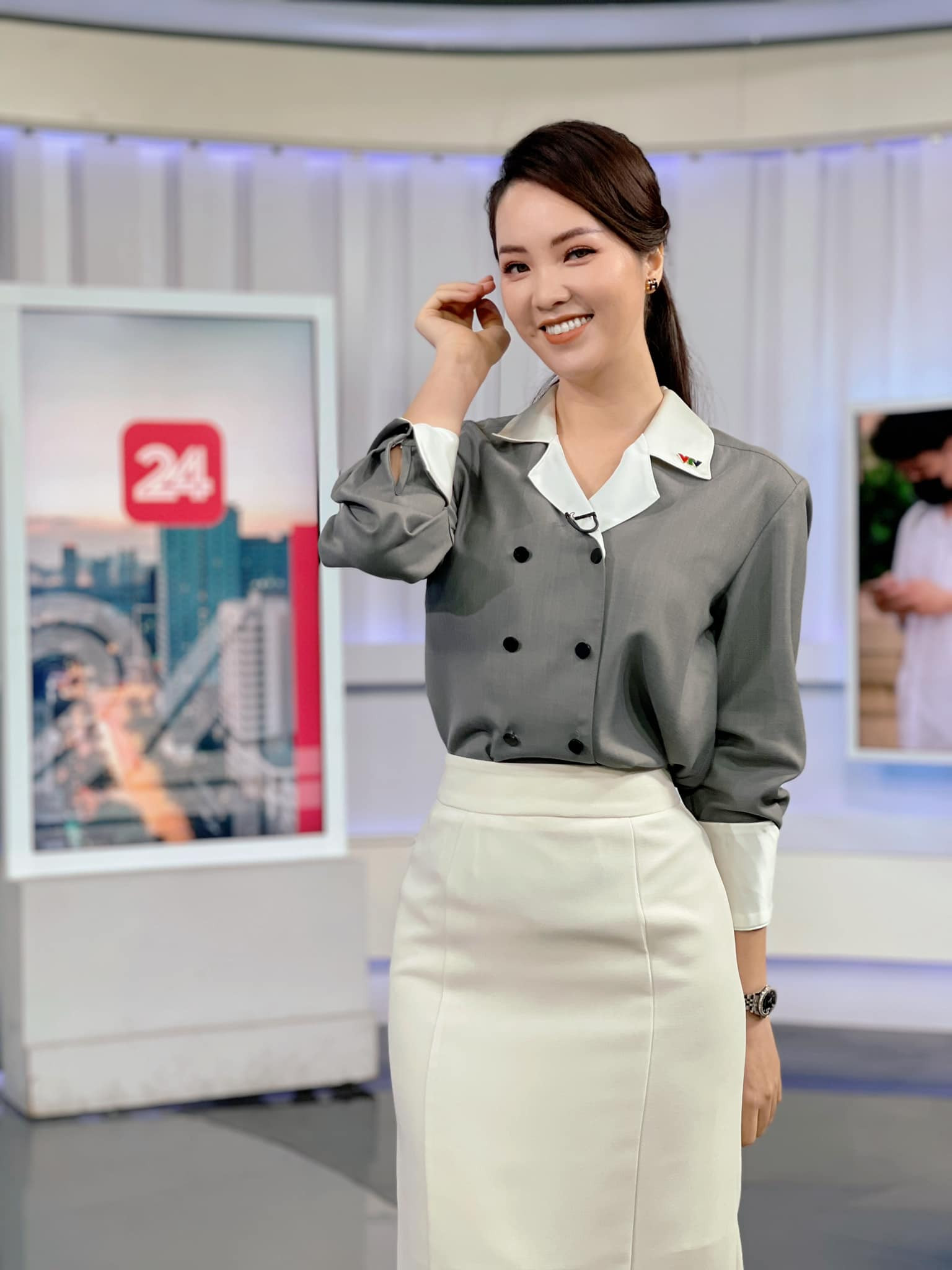 Now, runner-up Nguyen Thuy Van is already an impressive beauty in the hearts of the public. She still cherishes the beautiful memories of her time as a foreign trade student. "Perhaps I will be the one to keep the most impressions when wearing the Miss Foreign Trade crown and wearing a red ribbon in the 2006 contest." – Thuy Van shared.
And in order to achieve many current achievements, runner-up Thuy Van has worked hard and has many memorable experiences at Foreign Trade University as well as the Beauty & Charm contest: "I remember it was the cold season, we were in the cold season. Go to the water park to compete in Miss Sports. And maybe I was voted as the "weakest" beauty…and there were many scratches on my legs and arms from rolling around."
Growing up from many valuable experiences, until now, Thuy Van has been invited to take on the role of judge at major Miss pageants, she also enthusiastically guides many other beauties of Miss Vietnam to enter the MC path such as: Miss Do My Linh, runner-up Huyen My, runner-up Thanh Tu…
Inspiring Miss 2019 Dang Tran Thuy Tien
Before registering for the Miss World Vietnam 2022 contest, Dang Tran Thuy Tien (2000) won the "Miss Inspirational" sub-prize in the Miss Foreign Trade University Hanoi contest 2019. Picture of a student with cancer but still radiant, beautiful has left a deep impression in the community.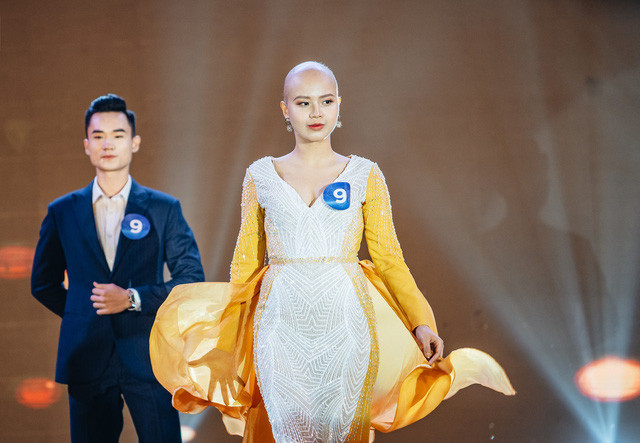 Sharing with the audience, Thuy Tien said that her decision to register for the "Grace Foreign Trade 2019" contest was to challenge herself once, hoping her story will encourage everyone to try to fight. with the diseases we are dealing with.
"If you can do it, everyone can do it. Cancer can come to anyone, at any age, at any time, but it's not something far away."
Registering for the Miss World Vietnam 2022 contest, Thuy Tien wishes to "struggle on the stage of Miss World Vietnam", "to be able to inspire life, spread positive things to everyone and also want her own version of the world". I get to live life to the fullest once, doing what I want in this finite life."
The appearance of the foreign trade girl at the Miss World Vietnam 2022 contest received the attention of the public.
Bodybuilding beauty Charming Foreign Trade 2015 Phung Bao Ngoc Van
Phung Bao Ngoc Van is also a famous beauty who came out of the 2015 Foreign Trade Charming Contest with the title "Beauty of the Body". She then participated in the Miss Vietnam 2016 contest and won the "Media Beauty" award and reached the top 10 finalists.
Phung Bao Ngoc Van once shared: "For young girls, nothing is more important than learning to live a happy life. Because if you are not happy, then all things like beauty or fame will have no meaning." According to her, learning to be happy is learning to love yourself and also to love and tolerate others.
Currently, Ngoc Van is a lecturer at Foreign Trade University (Hanoi), at the same time pursuing a master's degree in Economic Management. In 2019, she graduated with excellence in Foreign Economic Relations from the Institute of International Economics & Business with a GPA of 3.8/4.
In 2019, she became an ambassador for the 'Youth with Peace and Development' Project sponsored and supported by the US Embassy. Ngoc Van participated in seminars on many topics to learn about the United Nations, peace, development orientation and cooperation between Vietnam and the United States.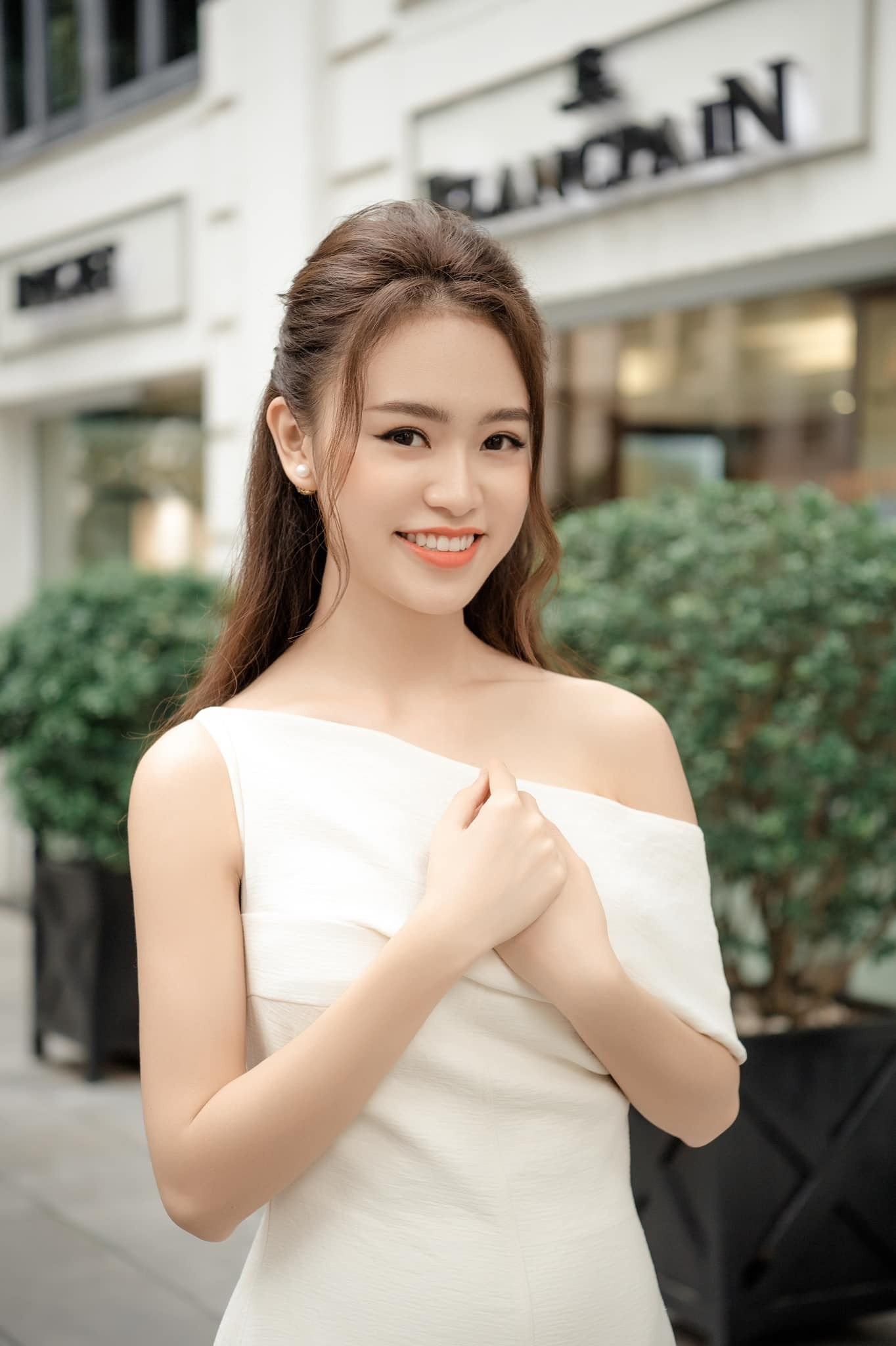 She confided "more than 5 years – Since the first time I wore ao dai and timidly strode on stage A of Foreign Trade University… 5 years later, still in that familiar place, I was able to return to attach attached to the school, in a different role and responsibility. No longer shy with student activities, no longer trembling when standing in front of many people, … to know that we need to learn and try."
As a lecturer – she has always been loved and respected by foreign students for her friendliness, talent and bravery.
Media beauty Phung Bao Ngoc Van also continuously receives scholarships from schools and businesses, most notably the KOVA award (award for excellent students with high achievements in research) scientific research). Van's group has overcome 335 topics to win the first prize with the topic "The influence of social networks and personal attributes on the intention to choose a destination of tourists in Vietnam".
Foreign Trade University Student Union
You are reading the article
How are the beauties of Foreign Trade students now?

at
Blogtuan.info
– Source:
vietnamnet.vn
– Read the original article
here