Lam Vy Da is a familiar face in the Vietnamese comedy village, she has participated in many hot gameshows in recent times such as: Thank you, here are you, 7 Spring smiles, Gentlemen of war, Music Arena…
To many people, Lam Vy Da is a familiar face at the New Smile Theater of the late comedian Huu Loc, she used to take a drama actor class at the City College of Theater and Cinema. Ho Chi Minh. In addition, she is also known for her role as a difficult deputy manager at the show Thank God you're here.
In addition to a successful career on stage, Lam Vy Da is also known for a happy family with actor Hua Minh Dat and two good sons. Together for many years, her husband still calls his wife by the close address "Baby Da" and always actively shows his affection for his wife in front of everyone.
Lam Vy Da is also known for a happy family with actor Hua Minh Dat and two good sons.
The actress got married at the age of 21, when people began to develop their careers, at the beautiful age of youth, Lam Vy Da faced many surprises when she became a mother, became a bride, and the economy was unstable and lacked. everything because everything rests on Hua Minh Dat's shoulders.
She once expressed to Ly Nha Ky: "When I got married, I was pregnant but I couldn't afford a dime. I had to eat instant noodles and porridge. My father saw this and asked why I had to eat like that, I said it was due to morning sickness. crave". Fortunately, she also has a husband and friends to support her, especially not to mention the love of her mother-in-law for Lam Vy Da. Although she was a bride at a relatively young age, she still loved, cared for and considered her as a daughter in the family.
Not long ago, right on her personal page, Lam Vy Da posted a status line to congratulate her mother-in-law's birthday, attracting the attention of fans. Only one line shared by Lam Vy Da can see that the mother-in-law and daughter-in-law relationship of the actress is better than the movie.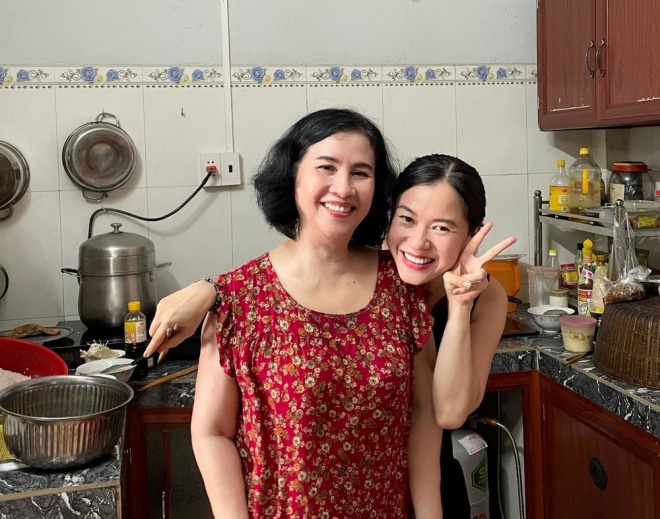 Lam Vy Da always gives the best words to her mother-in-law.
"Dear my mother, I am always happy to be your daughter-in-law, loved by my husband's family like my own blood. I truly cherish and want to give you all the best, especially on a special day like today.
On the occasion of your mother's birthday, I wish you always happy, healthy, and smiling every day, not just today, mom! The wonderful woman of our extended family!", Lam Vy Da shared.
Before that, Lam Vy Da was many times proud of her mother-in-law's psychology, love for her children and grandchildren. Lam Vy Da also revealed that her mother-in-law comes home to take care of her grandchildren and cook when the couple is busy performing away from home. Hua Minh Dat himself also admitted that his mother took care of Lam Vy Da like her own daughter. Not only taking care when the daughter-in-law is pregnant, but often also being taken care of by her mother-in-law, not having to go to the kitchen to do anything.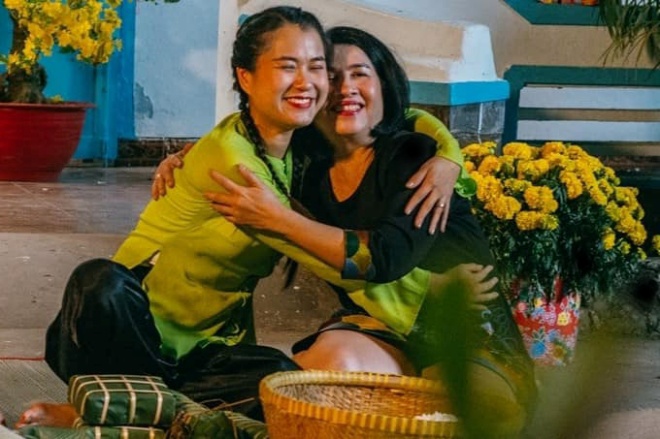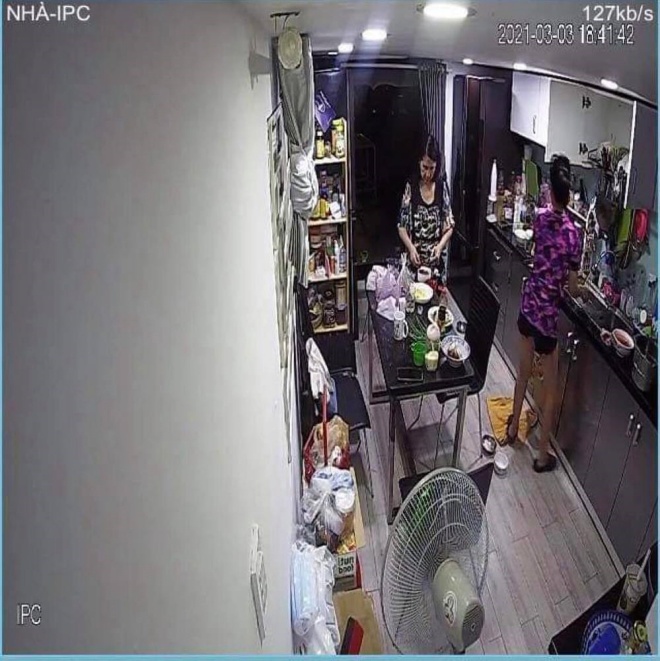 She was the one who took care of her like a biological mother.
"Going away from work, watching the camera, I saw that my grandmother came to cook for my grandson, but my heart was broken. Being with my grandmother is as happy as a fairy. There is nothing happier than having a mother. The children promise to always try their best to make them happy. sad and forever proud of parents. Thank you for the sacrifices and love that grandma gave to her children and grandchildren. The most wonderful mother", Lam Vy Da shared.
The married life of Lam Vy Da and Hua Minh Dat also experienced storms many times. Even, there have been many times when her small family home seemed to be on the verge of breaking up because of the burden of food and money. But at times like these, her mother-in-law always defends her and teaches her how to keep the fire in the family:
"Yes, sometimes I think about it, my life is also very blessed, I have just had the other half to take care of and take care of, and I have a home, my husband's family loves me very much. Away from my biological mother's arms since I was a child, Da like Wishing to have another mother who has always been by Da's side since the days he entered his career.
Because of the absence of her mother from a young age, when she met her current mother-in-law, Lam Vy Da was very appreciative.
Many times when he talked to his husband, he smiled and said that his mother really pampered her, perhaps because she was the only daughter in the family. Remember the days when Da came home from the show late at night, her husband and children were asleep, only her mother was awake waiting for the door to come back. Seeing Da struggling to find food, her mother did not hesitate to go into the kitchen to make Da a bowl of delicious "5-star" noodles.
Mother is the one who always defends Da every time she quarrels with her husband, the one who teaches Da how to take care of the family home, cook delicious meals… Although she doesn't talk much, Da is really grateful for what her mother has given her. Yes," she said.
You are reading the article
21-year-old Lam Vy Da became a bride, making her husband jealous because his mother treated him unfairly

at
Blogtuan.info
– Source:
Eva.vn
– Read the original article
here