Bất động sản
The suburban land fever eats according to the belt plan 4
Screaming at the price of billions of land
Taking advantage of the holiday from April 30 to May 1, Le Thi Mai and her husband (Ba Dinh, Hanoi) went to find out about buying land in areas around Hanoi because they heard information about Ring 4 planning and land prices. will increase in the future. With a capital of more than 1.5 billion dong, Mai and her husband hunted land near the city to eat according to this plan to wait for time. The first point, the couple went to Soc Son, this area in the future will be the starting point of Ring 4.
Being advised by some brokers, Mai and her husband came to see some land lots. However, the prices offered are quite high, in some areas such as Minh Tri, Thanh Xuan and Hien Ninh communes (Soc Son district) have increased about 3-4 times compared to 1 year ago. The highest is the pieces located along route 35, priced at about 30-40 million VND/m2.
Not only the land on the road but also the plots in the alley have also increased in price. In Minh Tri commune, a plot of land in a dead end, 3-meter wide road is being offered for sale for 8-9 million/m2. Nearby, another piece with a wider road is priced at 12-15 million/m2.
Mai said that the price of land in the suburbs increased sharply, making her and her husband startled. Through research, she learned that some plots of land have passed 4 or 5 generations of owners but still continue to increase in price. "The broker said that, compared to other districts that the Ring Road 4 is expected to pass through, the price of land in Soc Son is still cheap. The price of land in Soc Son will certainly continue to increase in 2022," said Mai.
A plot of land in Minh Phu is listed for VND6 million/m2 in December 2021. By March 2022, this land lot increased to 30 million VND/m2. Broker notice, the price has increased so high because this land lot is located close to Ring Road 4.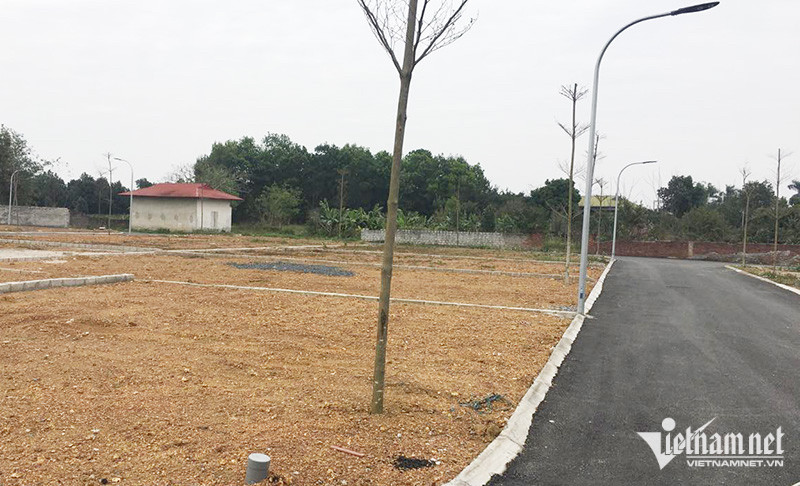 In Nam Son or Bac Son, by the end of 2020 and the beginning of 2021, the land here is offered for sale below 1 million/m2 and very few people are interested due to concerns that the living environment will be affected by the Nam Son landfill. But so far, the number of searches is so great, the price has also doubled. Even forest land, forest land… is also advertised for sale by storks.
Not only eating according to the plan, but Soc Son is also the capital of homestay, so the price of land has also increased for a long time. Only in the section near Viet Phu Thanh Chuong, there are dozens of leaflets and signs for sale of land along the road. On average, less than 100m, there will be 1 leaflet for sale of land.
Realizing that there are many risks when Soc Son land increases, Ms. Mai has moved from Soc Son area to Thanh Oai and Thuong Tin districts. However, up to now, she and her husband have not found a suitable land that is suitable for their financial ability.
In Thanh Oai district, a number of land lots were sold by brokers. After receiving information, Ring 4 had increased prices. Le Thi Thoa, a real estate broker, said that many people are in need of collecting cheap land to wait for the road to pass. Besides, many families also stopped selling to listen to the situation. However, if you want to buy there are still many land lots, but the price is higher than before Tet.
Nguyen Hien, an investor, said that at this time, land prices in many areas increased day by day. Just last week, she asked to buy a plot of land that was advertised for 2.4 billion VND, she and the broker were in the process of negotiating the price, but a few days later, I saw that there was a buyer. Because there was no other source of goods, she paid up to 3 billion VND to get it back, but the new owner did not sell, even though the name has not been transferred. Most investors do not put money down because of liquidity concerns, but there are still some risky investors who choose because the land price is still too cheap.
Unforeseen risks
Although Ring 4 has not been deployed yet, the land price around this area has increased sharply. Data from the Ministry of Construction shows that the phenomenon of land price increase, even "price fever" has occurred since the end of 2021. In which, the price of land plots in some localities has recorded a high increase as in other regions. suburban Hanoi such as: Quoc Oai (up 20%), Ba Vi (up 45%), some places in the provinces like Hoa Binh (up 46%), Bac Ninh (up 20%), Hung Yen (up 26) %)… However, according to experts, buying land according to planning can be risky.
Construction investment project of Ring 4 – Hanoi Capital region by PPP method with starting point at Km3+695 on Noi Bai – Lao Cai highway (in Thanh Xuan commune, Soc Son, Hanoi); the end point on Noi Bai – Ha Long highway (in the territory of Que Vo district, Bac Ninh province). The total length of the construction investment project of the Ring 4 – Hanoi Capital Region is 111.2km, of which the section passing through Hanoi is 58.2km long (passing through 7 districts: Soc Son, Me Linh, Dan Phuong, Hoai Duc, Thanh Oai, Thuong Tin and Ha Dong).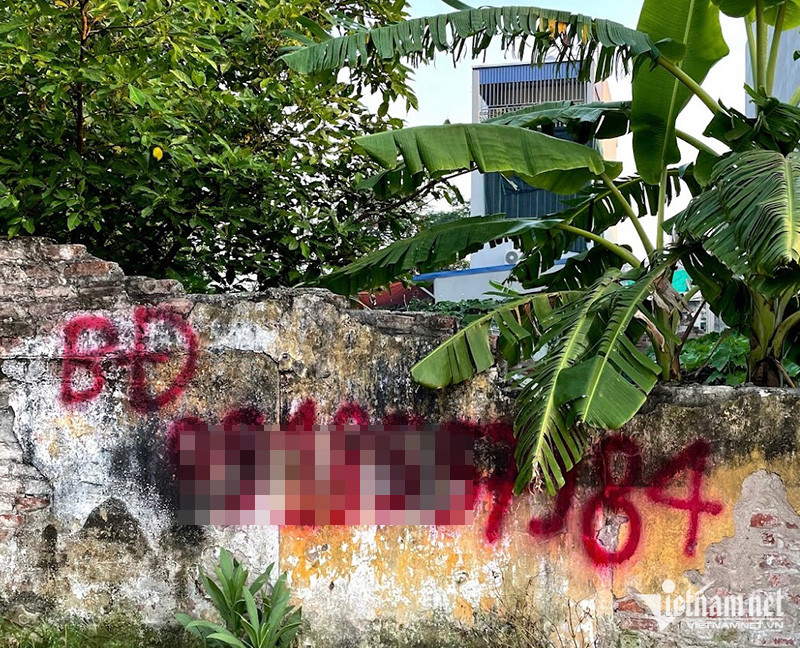 Mr. Nguyen Van Dinh, Brokers Association real estate I think that there is a price boom in some areas when there is information about the planning, but all of that is just taking advantage of information to push the "wave" of the market up and those things. is not the truth.
Investors who wanted to buy real estate in these areas before, wanted to make a profit, the product was liquid but in the end was not liquid, and sought to "cut loss" so they were in a rather dire situation.
Therefore, when there is information related to planning in these areas, there will be some objects taking advantage to "stimulate" to create "new waves" while the nature is old information. And only sporadic, unprofessional, unstuck investors are involved.
As for the real investment information, "following" the construction of Vinh Tuy bridge in phase 2, Tran Hung Dao bridge, … across the Red River also contributes to increasing the value of real estate in those areas. But this price increase is only temporary because the fact that the area with the bridge passing through will create a system of corridors, belts, buffer zones, and safe areas to protect the bridge, so it takes up space for work. Business, trading is not busy, so it does not create value for real estate.
In order to prevent the "land fever", in March, the Ministry of Construction required localities to publicize information on planning and implementation progress of infrastructure development projects and real estate projects. especially large projects and the merger, establishment, upgrading of administrative units, etc. in the locality to make information transparent, prevent spreading rumors and speculation to push prices up for illegal profit. France.
Up to now, localities have basically posted planning information. However, there are still some localities that have not yet implemented it or posted it in very limited quantities.
With planning information, many investors are likely to face the risk of burying capital for up to decades like many previous road construction projects.
Mr. Tu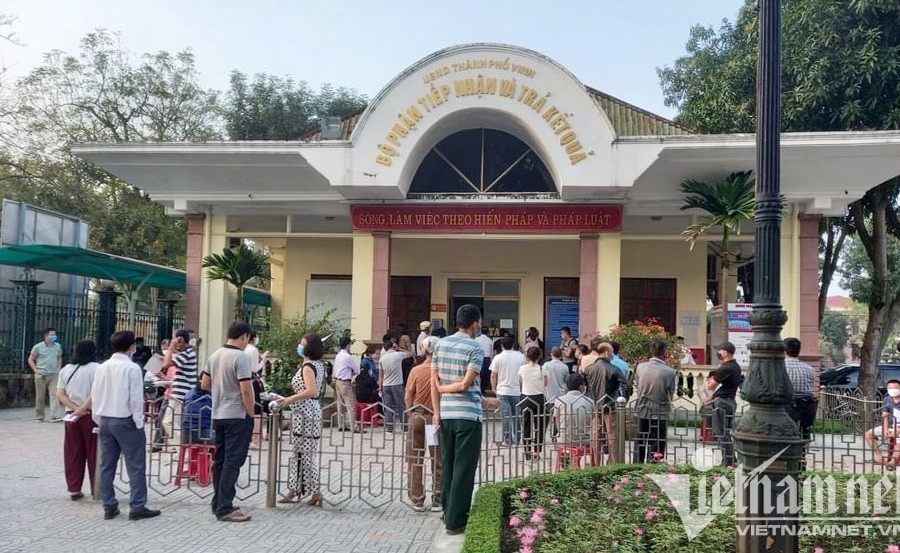 You are reading the article
The suburban land fever eats according to the belt plan 4

at
Blogtuan.info
– Source:
vietnamnet.vn
– Read the original article
here