Sức Khỏe
A 4-month-old girl has a heart attack due to dengue fever
Because the patient was too small and had severe cardiovascular collapse, the doctors had to give a bone marrow injection and expose the vein to have an emergency line.
On May 27, Ho Chi Minh City Children's Hospital 1 said that in just 1 night, doctors had to give first aid to 2 infants (children under 1 year old) in critical condition because of dengue fever. They are NLNM, 4 months old, living in District 12 and PNU 8 months old, living in Thu Duc City.
According to Associate Professor Pham Van Quang, Head of the Department of Intensive Care – Anti-poison, Children's Hospital 1, the medical history of the two children is quite similar. In the first 3 days, the child had a high fever continuously, taking antipyretic drugs reduced but then the fever returned. On the 4th day, the baby's fever decreased, but she sucked poorly, her hands and feet were cold, her lips were pale, so her family took her to the hospital for examination.
Both children were admitted to the hospital in a very serious condition with pale lips, cool limbs, undetectable pulse, unmeasured blood pressure, enlarged liver, scattered petechiae with concentrated blood with up to 51% red blood cell volume. .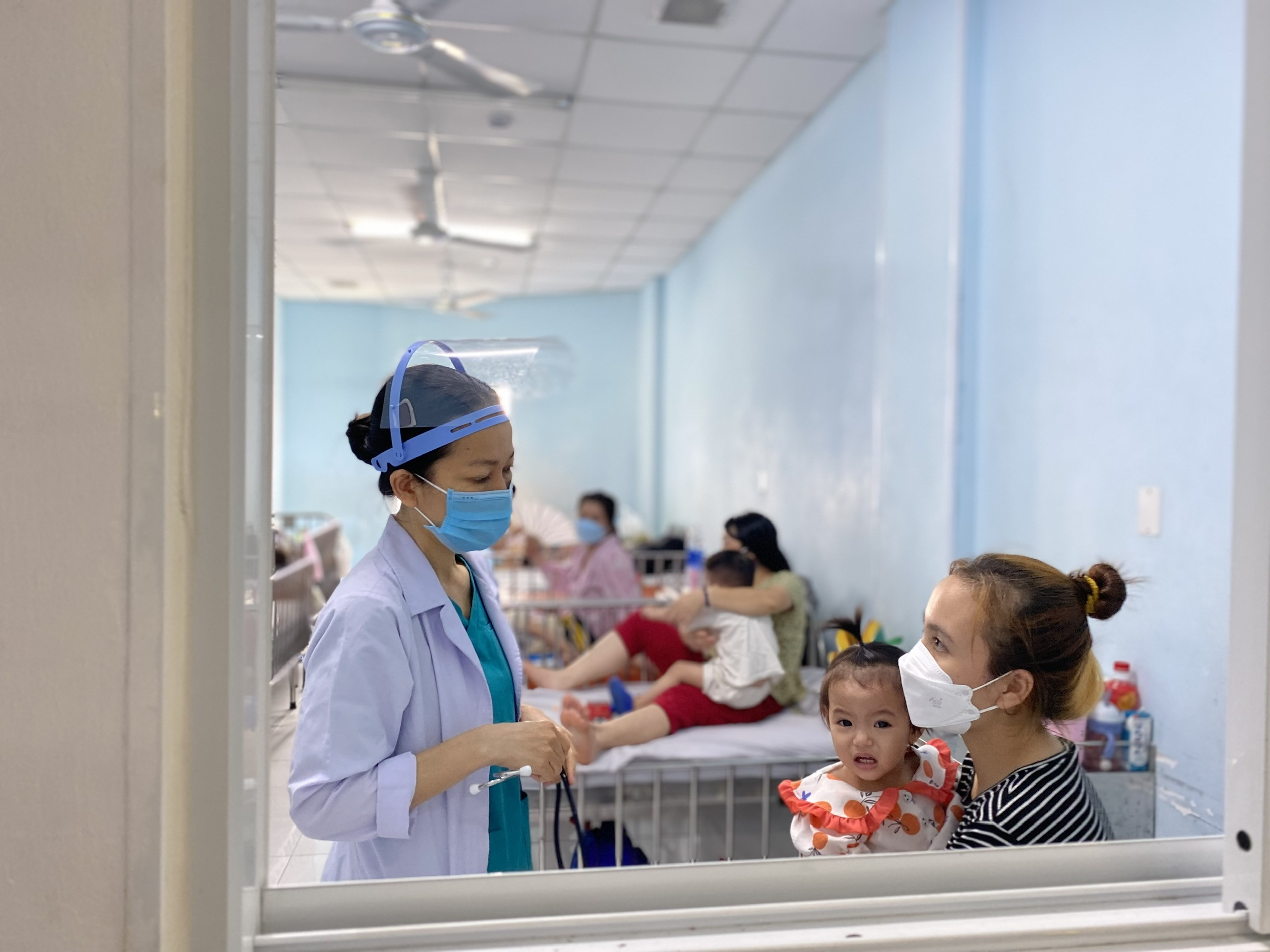 Children are diagnosed with severe Dengue hemorrhagic fever (the most severe), more dangerous occurs in children under 1 year of age. Immediately, the pediatric patients were given oxygen, set up an intravenous line to administer anti-shock fluids.
However, due to young children and severe cardiovascular collapse, access to intravenous lines is difficult. Doctors had to conduct a bone marrow injection and expose the vein to have an emergency line for the baby. The child is then given an infusion of electrolytes and macromolecules to prevent shock.
Doctors must urgently transfuse blood, blood products such as fresh plasma, cold precipitate and platelets to stabilize blood clotting, avoiding the risk of gastrointestinal bleeding or cerebral hemorrhage in children.
In addition, the children also suffered from severe respiratory failure due to interstitial edema and large pleural and peritoneal effusion. After more than 3 days of emergency at the Intensive Care Unit – Anti-poison, the condition of the two children improved well and were transferred to the Dengue Department for further treatment. After some time, both children were stable and discharged.
Doctor Pham Van Quang warned that Dengue fever can occur at any age, from infants to older children and adults.
Symptoms of the disease include: children with high fever continuously for 2-7 days with signs of bleeding such as petechiae on the skin (usually in the arms and legs), bleeding teeth, nosebleeds. When severe, children have severe abdominal pain, enlarged liver, cardiovascular collapse with cold hands and feet, skin rash, vomiting blood or black stools.
Any child with a fever for 2-3 days or more should be thought of as having Dengue hemorrhagic fever and should visit a medical facility for timely diagnosis and treatment.
Currently, dengue fever is progressing seriously in the South. Ho Chi Minh City alone has recorded 7 deaths since the beginning of the year.
Linh Giao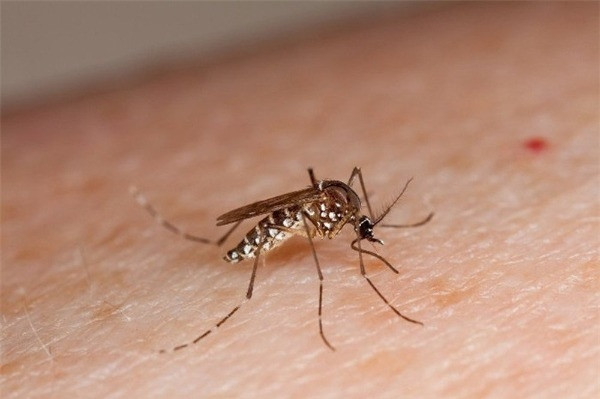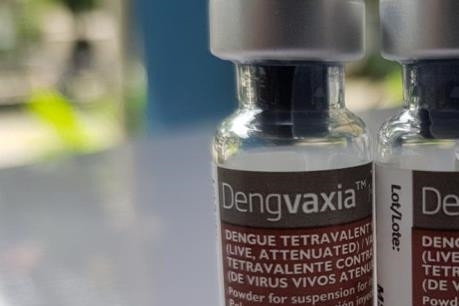 You are reading the article
A 4-month-old girl has a heart attack due to dengue fever

at
Blogtuan.info
– Source:
vietnamnet.vn
– Read the original article
here