Life Style
Thế Giới
Storm prices, more than 100 years old British traditional dishes are 'disgraced', even the oldest shop is difficult to stand
At Hooked Fish & Chips, west London, Bally Singh is struggling with bills. The price storm in a series of input materials, from fish, potatoes, cooking oil to flour, made this owner unable to react, only watching in disgust as the store's revenue continued to decline.
"The price of fish went up, the price of oil went up. Everything we sold went up," Singh told Reuters.
It is known that Fish & Chips in Mr. Singh's shop currently costs £ 9.5, up nearly 2 pounds from a year ago. This figure is forecast to continue to rise, even up to 11 pounds – too much for any low-income working person.
"It's very difficult to keep prices reasonable to compete with other stores. Sales are falling. We just keep looking at customers," Mr. Singh complained.
To save the situation, Singh said he is looking for ways to cut costs, replacing cod with cheaper pollock. "If we don't have guests, we lose money sitting still because the kitchen has to keep hot to fry fish and potatoes," Singh said.
Not only Fish & Chips stores, British people are also deeply affected by inflation. Food that was once considered "only for the poor" has become very expensive.
"11 pounds for a meal, well that's fine with me. But if you have to buy five or six meals at a time, the price will be as expensive as going to a restaurant," said Paula Williams, 66, a resident of Weymouth.
"Previously, it was considered a fast food exclusively for the poor. With prices rising like this, what family can afford it?", said Mr. Malcolm Petherick, 73 years old, worried.
THE LOLEST STORE ALSO HARD TO STAY
Previously, British Prime Minister Boris Johnson, holding the traditional Fish & Chips dish in his hand, promised to make up for the post-pandemic economy. However, the current inflation and price storm have led the UK once again to deviate. Without coming up with a long-term strategy for the food crisis soon, the UK is unlikely to save a quarter of the Fish & Chips stores across the country.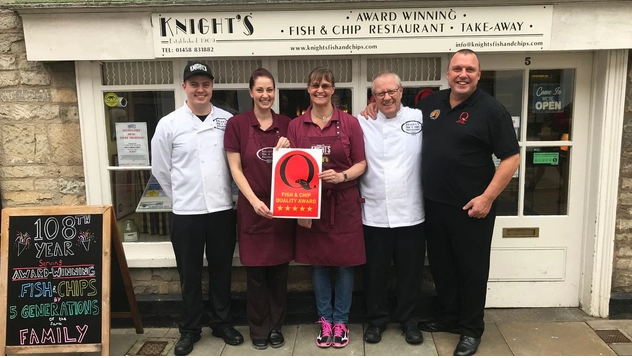 Knights is a prime example. This is one of the UK's oldest Fish & Chips shops, which began trading in Somerset during the reign of Queen Victoria. Despite having survived two World Wars, a recession and a COVID-19 pandemic, Knights this time can hardly stand in an economy that is heavily affected by inflation and the tense Russian-Ukrainian conflict.
Harry Niazi, the owner of a Fish & Chips restaurant in the UK, also said that he has to use a large amount of cooking oil every day. He shared that the price per 20-liter box has nearly doubled, from £22 to £42.5, ie from more than 600 thousand VND to more than 1 million 200 thousand VND.
"It's really scary. I don't know how fish and chip producers will respond," said Harry Niazi.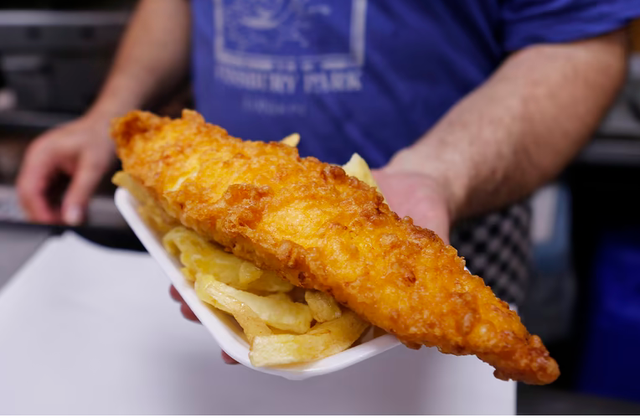 In addition, according to Reuters, within a year, the price of cod and cod, the favorite fish of the British, also increased by 75%. Sunflower oil rose 60% and wheat flour increased 40%, as UK inflation hit a 40-year record in April, even among the highest in the G7.
Thus, with an inflation rate of 9%, the UK surpasses both the 8.3% of the US and 7.4% of Germany. Meanwhile, Japanese inflation remained at 1.2%.
HARD HARD HARD
Fish&Chips are as popular in the UK as French fries are in the US. This fast food has been with the British since 1860, when they first enjoyed the unique combination of cod and chips.
According to Reuters, this dish has been in trouble since the post-Brexit period, when British fishing companies were limited in their scope of operations. It is estimated that the number of British cod allowed to catch in 2022 will be reduced to only about 40% compared to when the UK has not left the European Union.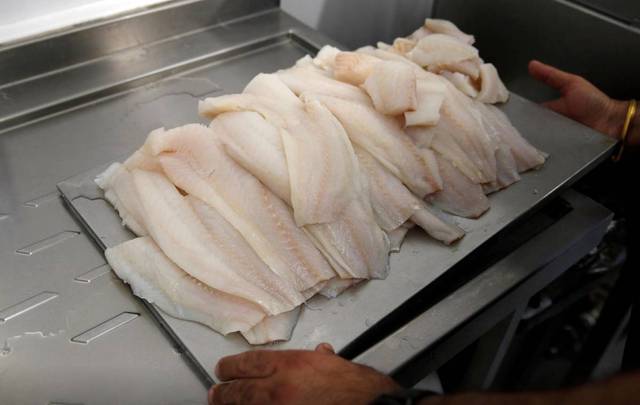 This supply, following the fuel and electricity crisis and the Russo-Ukrainian conflict, has become even more volatile, particularly for cod and cod native to the Barents, northern Norway and Russia.
In March, the British government listed Russian cod on a list of items subject to a 35% tax as part of sanctions. Sunflower oil, the main agricultural commodity that Britain imports from Ukraine, will soon be replaced by other oils, such as canola oil from Australia. However, this is said to be very difficult due to the lack of canola oil.
This situation makes the 4 main ingredients that make up Fish & Chips even more expensive. Stores are forced to change menus, raise prices, or in the worst case scenario, will have to close soon, according to the National Fish Federation (NFFF).
"We get a lot of phone calls, almost every day. People are extremely worried," NFFF President Andrew Crook told Reuters.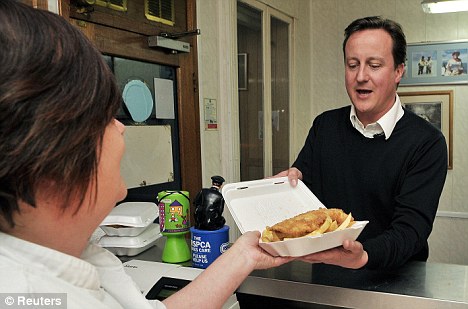 Reuters, citing data from Springboard, shows that the number of shoppers on UK streets has fallen by 15% compared with 2019, before the pandemic broke out. In which, Fish & Chips stores were most affected due to a serious lack of purchasing power.
It is estimated that out of about 10,500 traditional British fast-food outlets, 3,500 Fish & Chips could be shut down.
"We hope consumers and households can rethink their spending and adjust them accordingly," said Yael Selfin, economist at KPMG.
According to: Reuters, SkyNews
https://cafebiz.vn/bao-gia-mon-an-truyen-thong-hon-100-nam-tuoi-cua-anh-bi-that-sung-den-cua-hang-lau-doi-nhat- supply-store-tru-vung-20220526170439459.chn
https://cafef.vn/bao-gia-mon-an-truyen-thong-hon-100-nam-tuoi-cua-anh-bi-that-sung-den-cua-hang-lau-doi-nhat- supply-store-tru-vung-20220527095109762.chn
You are reading the article
Storm prices, more than 100 years old British traditional dishes are 'disgraced', even the oldest shop is difficult to stand

at
Blogtuan.info
– Source:
Afamily.vn
– Read the original article
here