Life Style
Sức Khỏe
Women in these 2 age groups have the highest risk of breast cancer, some unusual signs you should not ignore
In recent years, the rate of breast cancer in women has been increasing. Many patients are diagnosed with the disease in their 20s and 30s. However, many women lack common sense about disease prevention and treatment, even when detecting suspicious symptoms, they have the mentality of ignoring it. As a result, when diagnosed, the disease is in the middle and late stages, the best time to treat is also missed.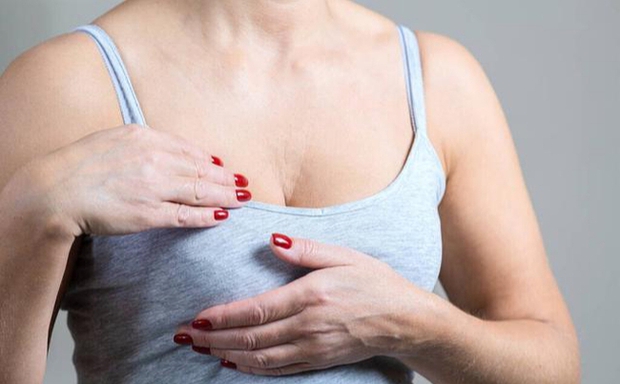 At what age are women most susceptible to breast cancer?
There are two age groups that are considered to be the most likely time for women to get breast cancer, which is between the ages of 45-55 years old and 70-74 years old. The reason is related to female hormones. The female hormone secreted by the ovaries has the effect of promoting the maturation of the sex organs, maintaining sex markers, and making a woman's skin smooth.
However, as we age, along with the abuse of health care products containing female hormones, the level of female hormones increases, or the ratio of estrogen and progestin is out of balance, making the tubular epithelium Breast ducts continue to be stimulated by female hormones. As a result, the endocrine environment in the body is disrupted, thereby causing cell malignancy, which eventually causes breast cancer.
How should women prevent breast cancer?
1. Do not abuse health care products
Women of all ages should not arbitrarily use health care products, skin care products and cosmetics containing female hormones, otherwise they can disrupt hormone levels in the body and increase the risk of cancer. breast and ovarian cancer. If for some reason you must use hormonal drugs, you should consult a specialist.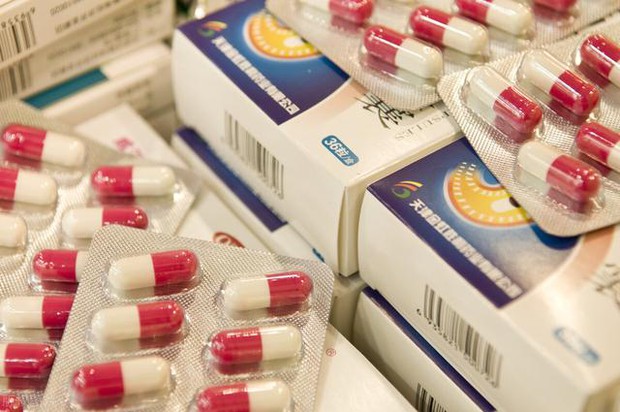 2. Maintain a normal body weight
Fat tissue can secrete female hormones. Women who are overweight or obese have high levels of female hormones, so the risk of breast cancer is also much higher than those of normal body weight. Therefore, it is necessary to maintain a normal body weight, strictly control the amount of carbohydrates and fats consumed; stay away from various desserts and fried foods; Do moderate-intensity aerobic exercise more than 150 minutes per week to get rid of excess body fat.
3. Get married and have children at the right age
Now women have to bear the pressure of work and life not inferior to men. In order to achieve career achievements, many people delay getting married and having children. This can also make female hormones in a woman's body disordered. Therefore, should follow the law of physiology, do not get married and have children too late (first birth after 35 years old).
4. Avoid drinking alcohol
WHO classifies alcohol as a possible carcinogen. In particular, women who consume too much alcohol can have increased levels of female hormones, leading to a higher risk of breast cancer. Therefore, women should avoid alcohol as thoroughly as possible.
Some unusual signs on the breast that you should not ignore:
To prevent this dreaded cancer, Reader's Digest recommends that all women, young or old, do a breast self-exam at home once a month. The best time to do it is at the end of your period about 1 week.
Some unusual signs on the breast can be a warning sign of breast cancer:
– The skin of the chest is red.
– Wrinkled breast skin.
– The breast skin is swollen and lumpy.
– Sagging breasts.
– Chest skin rash.
– One side of the nipple is inverted.
If you realize you have an unusually hard mass in your chest, you should calm down because it is not necessarily malignant (cancerous). In many cases, it's just a fibroid or a benign cyst.
Ideally, contact your doctor if you notice any unusual changes in your breasts. Usually, early-stage breast cancer does not cause pain. Therefore, you need to regularly self-examine your breasts and do not wait until the pain appears to see the doctor. Remember that finding breast cancer early can help slow its progression and make treatment more effective.
https://afamily.vn/phu-nu-o-2-nhom-tuoi-nay-co-nguy-co-bi-ung-thu-vu-cao-nhat-mot-so-dau-hieu-bat- thuong-chi-em-khong-nen-bo-qua-20220530155244915.chn
You are reading the article
Women in these 2 age groups have the highest risk of breast cancer, some unusual signs you should not ignore

at
Blogtuan.info
– Source:
Kenh14.Vn
– Read the original article
here