Leading expert on monkey pox The World Health Organization (WHO) does not consider the current outbreak of monkeypox to turn into a pandemic, but acknowledges that much is still unknown about the disease, including how exactly it is spread and whether stopping smallpox vaccination decades ago could somehow speed up the spread of monkeypox.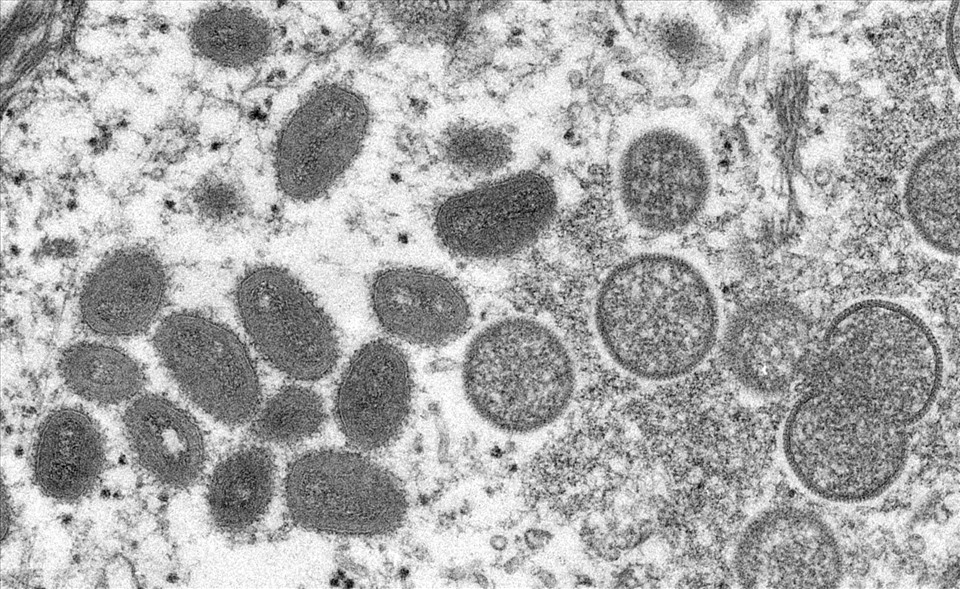 Mode of spread
During a public session on May 30, Dr Rosamund Lewis – Technical Director of Monkey Smallpox at the WHO Emergency Health Program – said it is important to emphasize that the majority of cases of the disease Monkeypox in dozens of countries globally are gay, bisexual or men who have sex with men. She urged those at risk to be careful, and urged scientists to do more research on the issue, as this is a mode of transmission that may have been less recognized before.
"We are not concerned about a global pandemic at the moment, but we are concerned that individuals may become infected with high-risk exposure if they do not have the necessary information to protect themselves." – AP quoted Mrs. Lewis as saying.
Last week, the WHO said 23 countries that had not previously had monkeypox have now reported more than 250 cases. On May 30, the UK announced 71 cases.
According to Lewis, it is not clear whether monkeypox is sexually transmitted or just close contact between people engaging in sexual acts. WHO experts say the threat of monkeypox to the general population is low. Monkeypox is known to spread through close physical contact with an infected person, clothing, or bed sheets.
Last week, a top WHO adviser said monkeypox outbreaks in Europe, the US, Israel, Australia and beyond could be linked to sex. That marks a significant departure from the typical spread pattern of the disease in central and western Africa, where humans are mainly infected by animals such as rodents and rodents. wild primates.
The tip of the iceberg
WHO warns many cases of monkeypox remain undiagnosed. The hundreds of monkeypox cases diagnosed in the past month across Europe, North and South America, Israel, the UAE and Australia may be just the 'tip of the iceberg' – Director of Preparedness and Prevention WHO Epidemic and Pandemic, warned Ms. Sylvie Briand. Ms. Briand said there may be many other cases that go undetected in the community, because monkeypox does not immediately manifest with obvious symptoms. Infected people initially have flu-like symptoms such as fever, muscle aches and swollen lymph nodes, followed by a chickenpox-like rash on the face and body. Although there is no known cure to date, the virus that causes monkeypox usually goes away within two to four weeks.
Scientists have yet to determine whether the monkeypox outbreak, which broke out in rich countries, may have originated in Africa, but the disease continues to make people on the continent sick. On May 30, Congolese authorities said nine people had died from monkeypox this year. With 465 confirmed cases, Congo has become one of the worst-affected countries in West and Central Africa, according to Dr Aime Alongo, director of the Sankuru Health Department in Congo. Meanwhile, Nigerian authorities confirmed their first monkeypox death this year, in addition to six other cases.
Dr Lewis said that while previous cases of monkeypox in Central and West Africa have been relatively controlled, it remains unclear whether monkeypox can be transmitted without symptoms, or diseases that can be spread through the air, such as measles or COVID-19.
Monkeypox is related to smallpox, but has milder symptoms. After smallpox was declared eradicated in 1980, countries halted mass vaccination programs, a move that some experts believe could help keep monkeypox from spreading today. The smallpox vaccine also protects against monkeypox. However, it is also uncertain how much immunity people have been left with the smallpox vaccine, Ms. Lewis said, as the last shot was more than four decades ago.
WHO's priority is to stop the current spread of monkeypox before the disease enters new areas.