Ô tô - Xe máy
The all-new Lexus RX officially launched globally, what attracts users?
Lexus is proud to announce the global launch of the RX luxury crossover on an online platform on June 1 (Japan time).
Since its founding in 1989, Lexus has always maintained the spirit of innovation and continuously conquered challenges, constantly striving for perfection and bringing new technologies and values ​​to customers. Building on the "Lexus Electrified" vision announced in 2019, we expect fundamental performance to improve dramatically using electrified technology and deliver vehicle solutions. practical electricity in the future.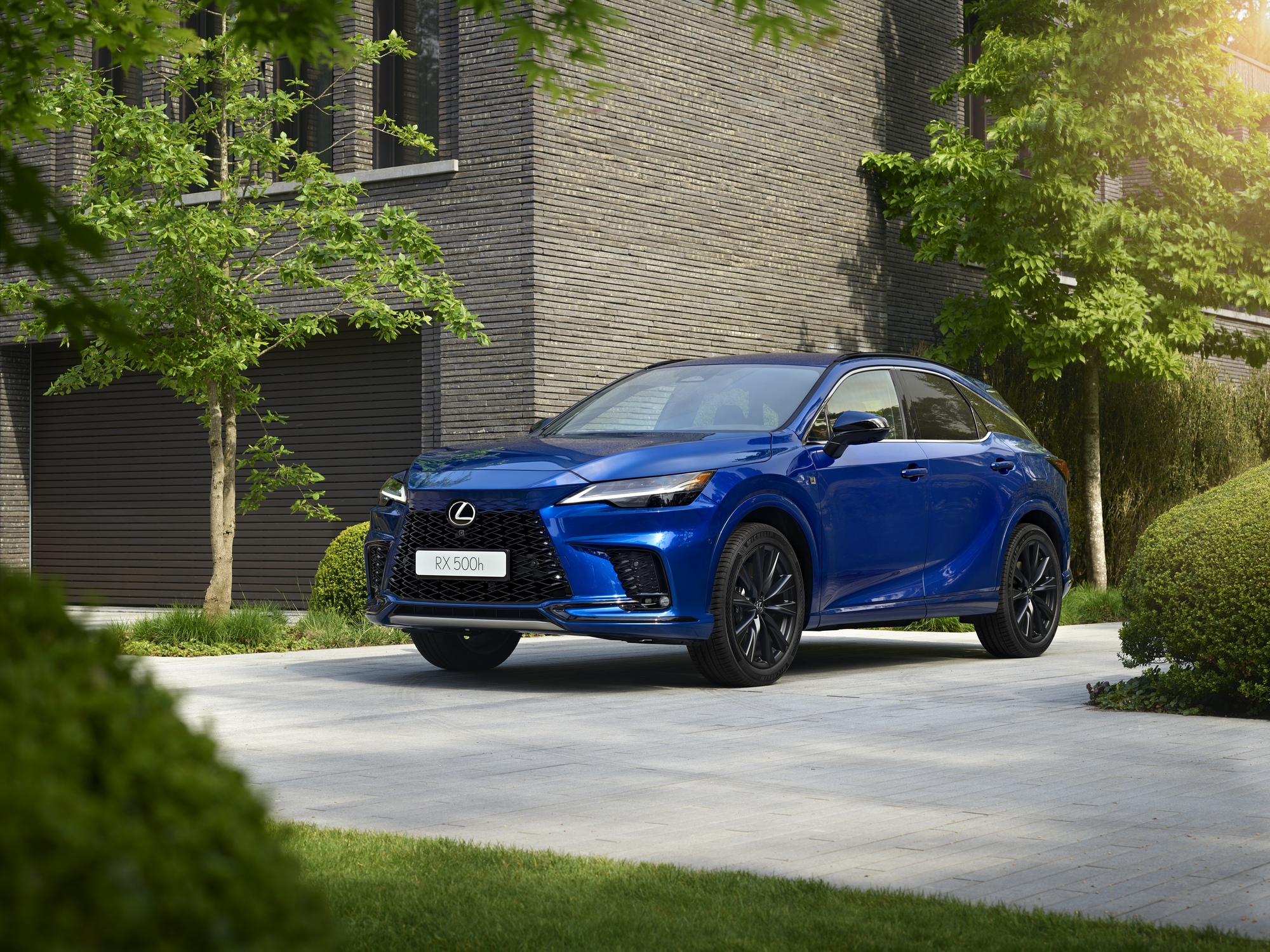 Lexus aims to introduce all-electric versions of BEVs across all segments by 2030 and sell 100% of all-electric vehicles globally by 2035, contributing to realizing a carbon-neutral society.
Since it was first introduced in North America in 1998, the RX 300 has pioneered the luxury crossover segment. Building on that success, in 2005, Lexus launched the Lexus Hybrid – RX400h, the world's first hybrid luxury crossover. A pioneer in electrification, Lexus has always pursued excellent driving performance with responsibility for the environment. As of the end of April 2022, Lexus has sold a total of 30,000 vehicles in 8 countries in Asia. As the flagship model of Lexus, RX has received the support and love of many customers around the world.
The 5th generation RX – a pioneer in the luxury crossover market and a strategic model of Lexus has completely transformed.
The first challenge was to create a car that was easy to control and interact with the driver. The "Lexus Driving Experience Mark" continues to be further developed by improving the vehicle's basic features, while maintaining the refined handling and quietness typical of the Lexus brand.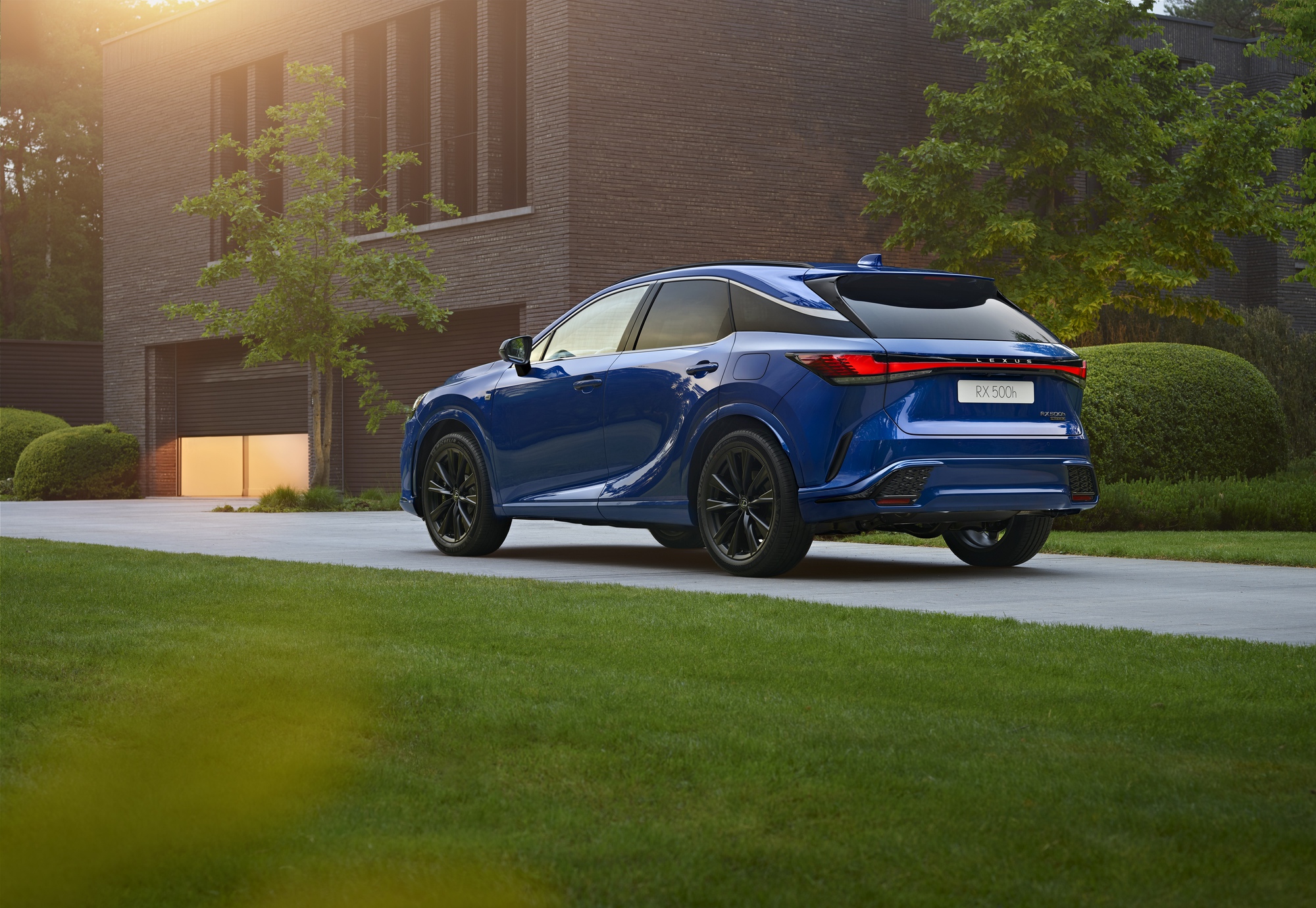 Following the RZ, the electrified DIRECT4 all-wheel drive system is found on the new RX500h F SPORT Performance. It works with a newly developed hybrid system that maximizes front and rear grip while providing excellent control. With DIRECT4, the driver will clearly feel the excitement, the connection and experience the powerful acceleration immediately. The RX is expected to fulfill the mission of a global flagship model, contribute to realizing a carbon-neutral society and at the same time meet the increasingly diverse needs and lifestyles of customers.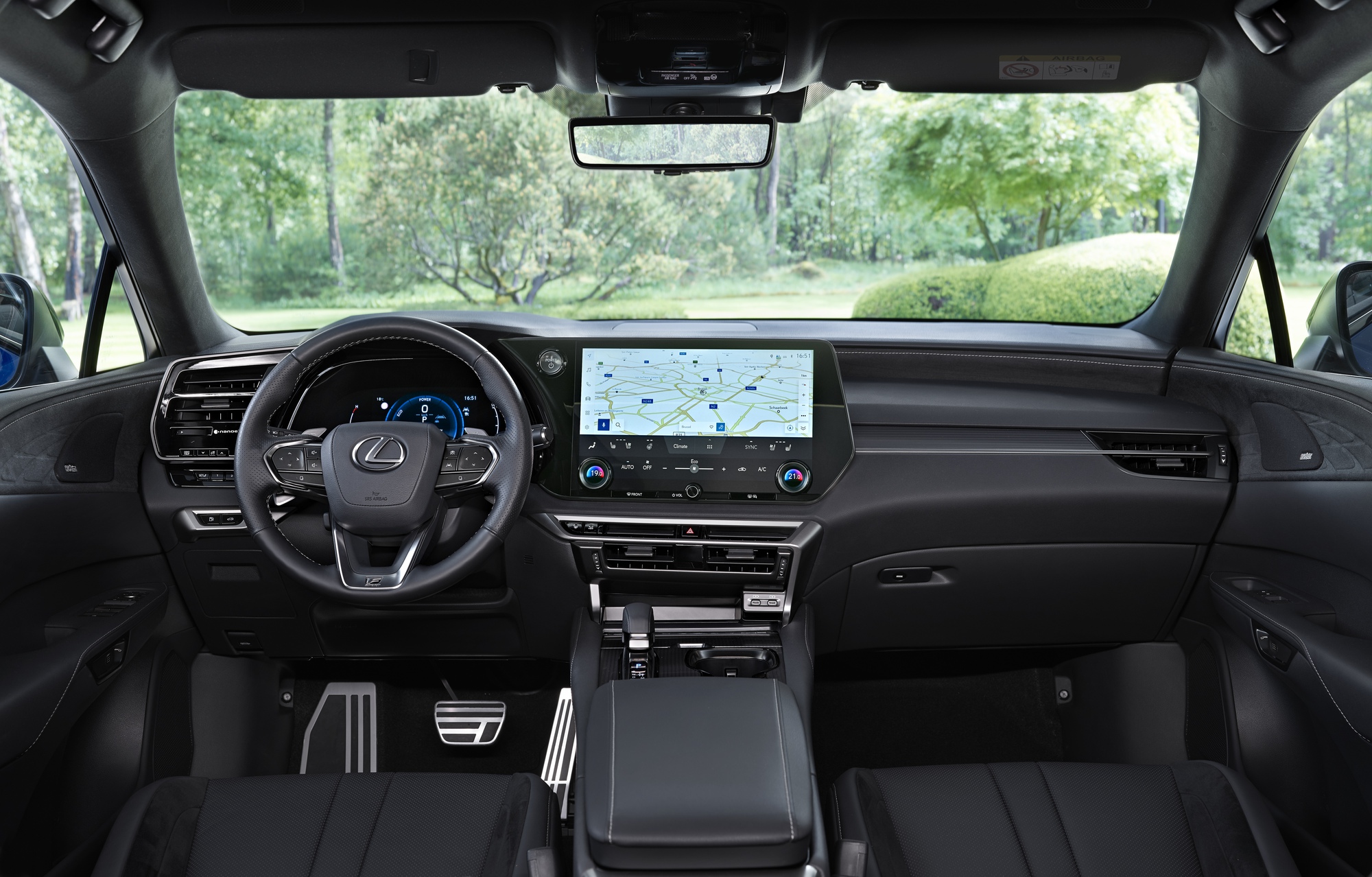 The second challenge is design innovation. As for the exterior design, Lexus creates its own identity through the application of "spindle body structure", providing functional beauty and a new driving experience with effective heat dissipation and strong design style. strong. The interior is designed with a human-centered spirit. The Tazuna philosophy is applied to create a luxurious cockpit space with a deeper and more intuitive connection between the vehicle and the driver, providing a wonderfully exhilarating driving experience.
KEY FEATURES OF NEW PRODUCTS
1. Reinforced chassis system, showing "Lexus driving experience mark"
– Optimally distributed vehicle weight
– GA-K platform and multi-link rear suspension deliver high performance
– Body with light weight but outstanding rigidity
– Expressing Lexus DNA in achieving a harmony of driving pleasure, comfort and superb quietness
2. New RX 500h F SPORT Performance Edition for a different exhilarating driving experience
– DIRECT4 four-wheel drive system supports the operation at will of the driver
– Newly developed 2.4-liter turbocharged DIRECT4 Hybrid engine with rear eAxle high-output electric motor
– The brake control system controls the vehicle's stable posture during driving
– Dynamic Rear Steering (DRS) rear steering system optimizes maneuverability as well as stability at high speeds
3. A wide range of powertrains to suit customer needs and styles *1
– Hybrid DIRECT4 version with 2.4 liter turbocharged petrol engine offers a new driving experience thanks to the use of electrification technology
Plug-in Hybrid E-Four with 2.5-litre petrol engine achieves class-leading range and strong acceleration performance
– Hybrid version E-Four / FF 2.5 liter gasoline engine achieves low fuel consumption and increased driving excitement
– AWD / FF versions with 2.4-liter turbocharged gasoline engine offer a dynamic driving experience
4. The pursuit of identity and personal values ​​is born from exhilarating experiences.
– The design of the side and rear of the car with a low center of gravity brings a new driving feeling
– Impressive front end design, inspired by the characteristic spindle design
– Optimized cockpit for an exhilarating driving experience
– Expanded space brings comfort to all passengers
– The uniqueness and luxury in exterior and interior design colors create a sophisticated but classy space
5. Latest active safety features developed based on a human-centered philosophy
– Active safety technology Lexus Safety System Plus LSS+
– Advanced technology brings completely new experience values.
You are reading the article
The all-new Lexus RX officially launched globally, what attracts users?

at
Blogtuan.info
– Source:
danviet.vn
– Read the original article
here