It cannot be denied that talent and will are both "fulcrums" to bring our children closer to success. However, which factor will be more important in the context of a constantly changing society, along with countless concerns of parents when struggling to realize the goal of raising children to develop comprehensively.
Talent and will, prioritizing factors to promote a successful future for children?
As is unspoken, many of us choose to evaluate someone's talent and will when predicting their success, especially children who are often mentioned objects. in the achievement story.
In addition to the view that there should be a parallel between these two factors in order for children to soon achieve success, there are still separate opinions, supporting two orientations focusing on nurturing talent or attracting attention. even for children from parents.
Program 'Mothers' Arena' broadcast live on May 31 on channels VTV2 and VTV7, there were many lively debates surrounding this issue. In turn, defending each orientation of 'Raising talent' and 'Continuing the will', the two guests, mother Thanh Thao and mother Diep Chi, frankly expressed their own views on successful parenting, along with That's how to analyze diverse perspectives from the team of guest advisors including Dr. To Nhi A and Assoc.Prof.Dr. Tran Thanh Nam. The program has attracted a large audience across the country eagerly watching the debate.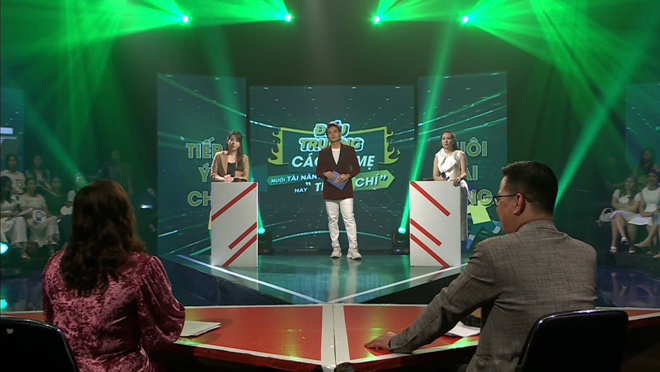 The program 'Mothers' Arena' broadcast live the lively debate between the guests.
Many children, due to the lack of proper and timely guidance from their parents, have lost their hidden talents. Supporting the above view, Thao Hugo's mother said that: "Children's talent is the first factor that needs to be discovered and nurtured by parents to shorten the time to achieve success. They help children find passion and happiness in what they do every day so that they can make more efforts and be more persistent."
Accordingly, parents should silently observe and early detect special talents in their children, thereby becoming a companion to help their children focus on their strengths as well as discover their full potential for development in the field. there. Instead of drawing a bright future by letting your child try many different subjects and then telling them, just keep working hard, you will achieve success and get results soon. fruit in the future.
But when "future" here is and is it possible, few parents have a definite answer for their children. It seems that the first "shot" from the team 'Nourishing the talent' took full convincing when the number of direct votes at the studio tilted most of the time towards Thanh Thao's mother.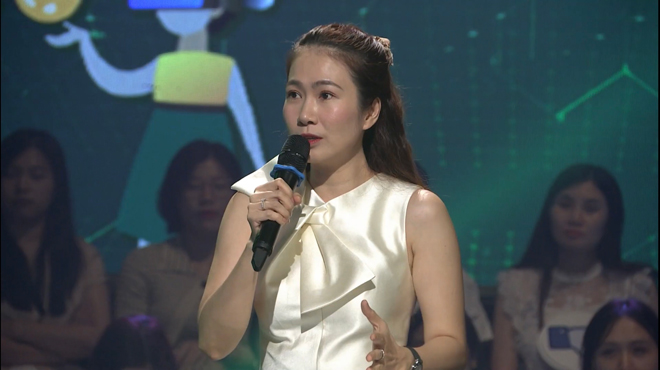 Supporting the concept of 'Raising talents', mother Thao Hugo initially gave many convincing arguments.
"In response" to her supportive stance on nurturing talents for her children, Diep Chi's mother confided in front of thousands of viewers watching the livestream about her persistent journey with her daughter to overcome the fear of swimming to the achievement of certification. 11m deep dive: "My daughter is inherently afraid of water, every time she gets into the water, she screams. But I urge him to practice every day that if he knows how to swim, he can survive in many situations and save himself without his parents around."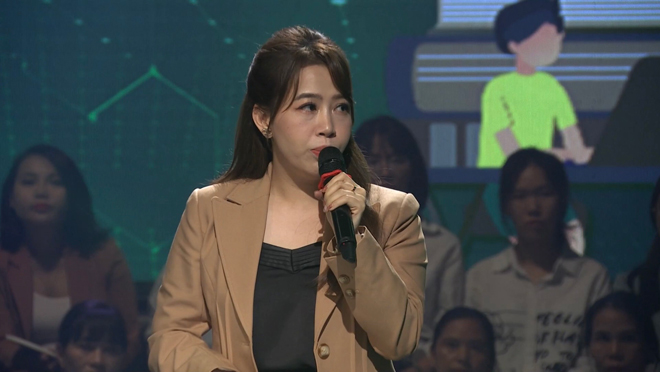 Diep Chi's mother "strongly" defends the concept of "Continuing the will" with the story of accompanying her daughter to conquer the fear of water and exercise her will through sports.
Not denying the importance of talent discovery, but according to Diep Chi's mother, encouraging her to exercise her will every day, even when she doesn't have her own talent, is the key to her success. sustainable in the future. "Talent can be considered as a gift, when you have talent, it means you have a different potential compared to your peers. But if that talent is not honed in the right way, it will eventually fade with time." Diep Chi reinforced his point.
The reason talent will not be able to come to our children if we only rely on silently discovering them. The children are forced to collide and experience more from the point of view of mother Thanh Thao, but it is this journey that shows her will when facing challenges like Diep Chi's mother shared.
Nurturing talent and fueling willpower from an expert perspective
According to Dr. To Nhi A, the definition of children's talent in our perception is a little different so far. "Many parents seem to have forgotten the diversity of existing talent pools and assume that only when their child is good at something specific will they be recognized as talented. So unfortunately many great journeys behind have been abandoned. Therefore, parents need to diversify the talent groups in their children, especially actively observing and cultivating talents instead of just waiting for them to emerge." Dr. To Nhi A's message to parents.
Sharing about the very popular educational views today, Assoc.Prof.Dr. Tran Thanh Nam also agrees with Diep Chi's mother. According to Assoc.Prof.Dr. Tran Thanh Nam, the capacity and talent of each person will not depend on innate or genetic factors but on our own attitudes and efforts every day.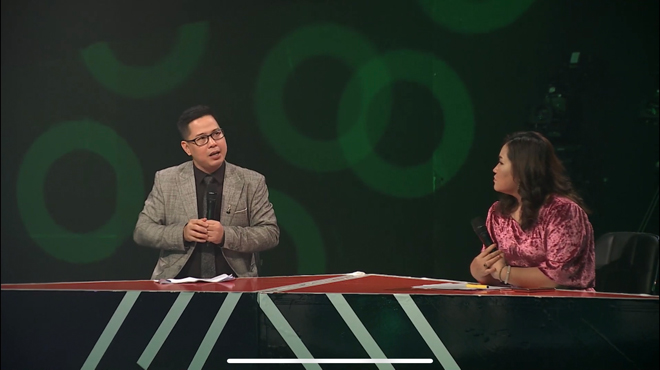 Guest "advisor" Assoc.Prof.Dr. Tran Thanh Nam and Dr. To Nhi A enters the debate by analyzing various aspects of talent and will.
Starting from talent and determined to succeed
Besides his experience in competing in many international arenas, swordsman Vu Thanh An is also very famous for his inherent business qualities. As a special guest of the show 'Mother's Arena', this guy boldly shared his own story about starting from professional football but then choosing to pursue sword slashing. and determined to nurture a passion for business.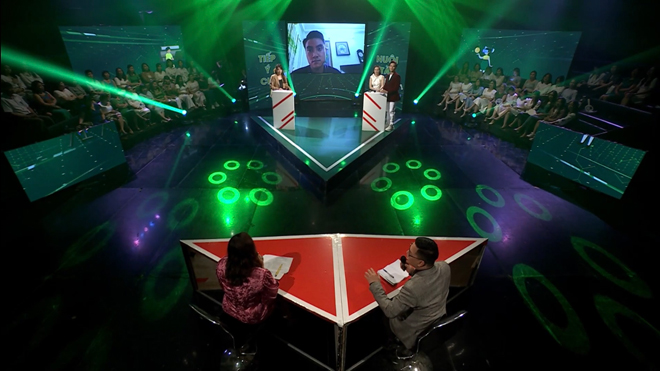 As a talented person from sports to business, Vu Thanh An believes that his success comes from seven parts of will.
According to Thanh An, his journey to the championship of Southeast Asia converges to seven parts of will and only three parts of talent. Along with the statement "Will is also a kind of talent", he made the atmosphere of debate at this time more climax than ever when all the guests had convincing arguments to defend. own point of view.
And with sports, Vu Thanh An not only burned with all his might to reach the prestigious gold medals, but also forged a strong will through challenging practice and competition. He thinks that when pursuing sports, every day he needs to win a little against himself, and sports is also a place to help him practice perseverance.

Sports is one of the most practical environments for children to exercise their will.
It can be seen that, even if there is some kind of talent in each of us, even if it is only at a low to medium level, but with enough willpower and effort to overcome difficulties, we will definitely have more talent. the opportunity to reap many "sweet fruits" in life. Calmly discovering talents and steadfastly continuing to give children the will is the choice that should be prioritized for parents on the journey of raising children to develop comprehensively in terms of personality, towards positive values ​​and values. essential for the development of society.
You are reading the article
Nurturing talents – Continuing the will: Which orientation will help your child succeed?

at
Blogtuan.info
– Source:
Eva.vn
– Read the original article
here