Chuyện lạ
Rare image of the luxurious life of a lion raised in a high-class apartment in 1960
The lion Christian was once raised as a pet by two men in London, England, living a luxurious life, before being returned to the wild.
Rare images reveal the luxurious life of a very famous lion in London, England in the 1960s. The story of the lion and the two men who adopted it surprised and moved many people. .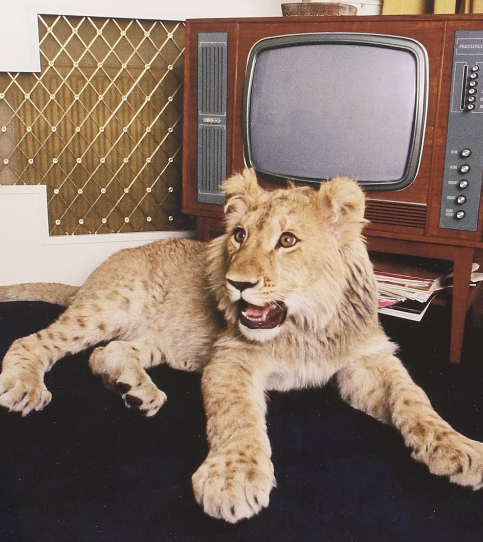 The luxurious life of a lion kept as a pet in the 1960s
Christian the lion was born at Ilfracombe Zoo, Devon, England. A few months later, Christian was sold to the Harrods store in London, where the animals performed Christmas shows for customers.
Ace Bourke and John Rendall, two men from Australia who were in London at the time, visited Harrods and happened to meet the lion. They decided to spend a large amount of money to buy a lion, take it home to Chelsea to keep as pets. They named it Christian.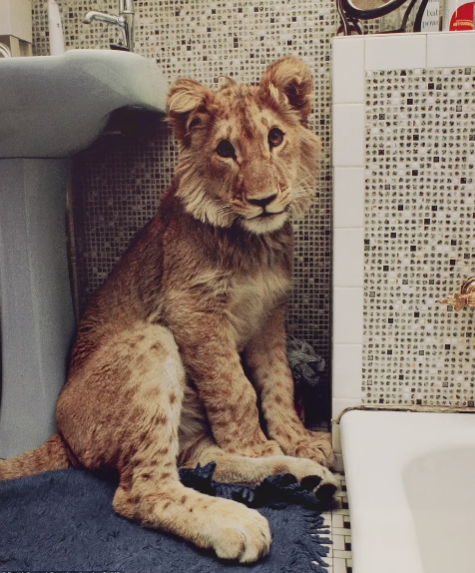 Little lion in the early days of being adopted
Living with the owner, the lion Christian. enjoys a luxurious life in a luxury apartment in Chelsea, England. He gets to eat steak, go to restaurants and enjoy traveling in a Mercedes convertible. Christian ate four meals, which cost an estimated £30 a week at the time.
Christian often lies on the sofa, watches TV, cleans himself, takes him for walks around the street and goes to parties with his owner.
Ace Bourke and John Rendall play with Christian every day like true friends. The movie scenes of the three friends' jokes surprised many people. A wild animal can be so close and loving to humans.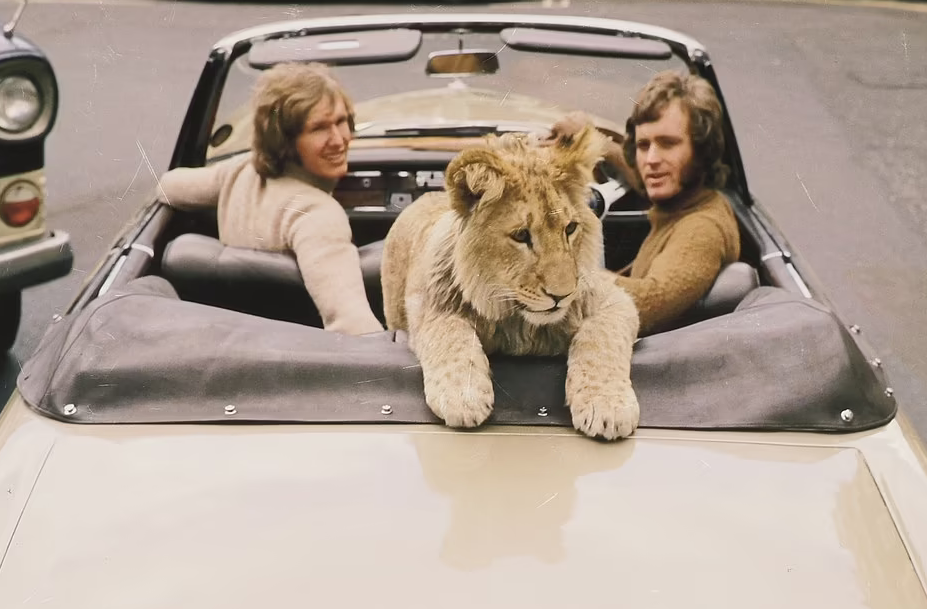 Lion rides a convertible with two bosses
But its two bosses couldn't believe that Christian was growing so fast. From a small lion that is only slightly larger than a domestic cat, Christian grows quickly and is outstandingly tall.
Ace Bourke and John Rendall's house could no longer hold it, so they took the lion to live upstairs in their furniture store.
About a year later, Ace Bourke and John Rendall had to find another option, looking for a permanent place to live for a wild animal.
Finally, Ace Bourke and John Rendall contacted conservationist George Adamson and returned the 227 kg lion to the wild in Kenya.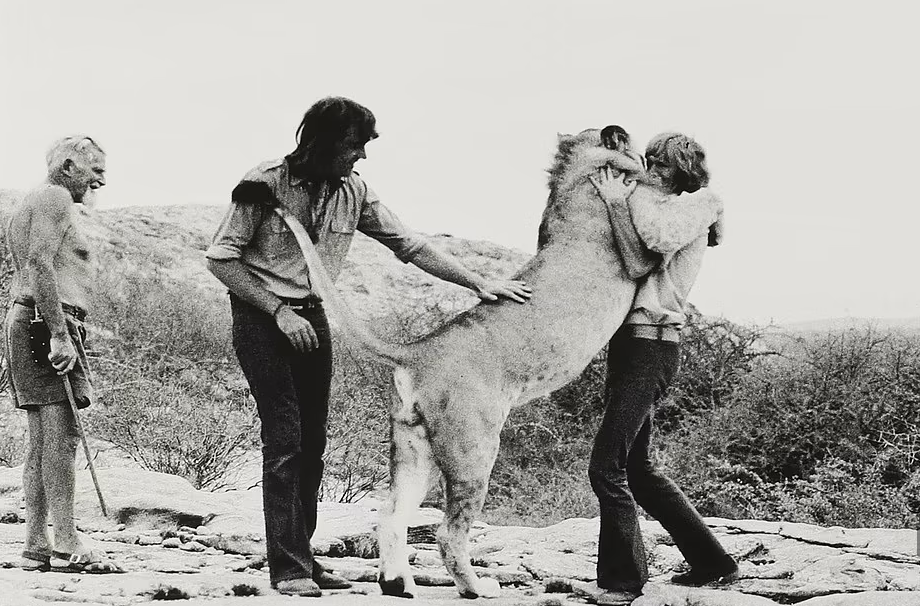 The lion is happy to see its owner again after a long time living in the natural environment
When Christian returned to the wild life where he belonged, he integrated and developed, no longer dependent on humans, after a while he became a real African lion. However, one thing that surprised everyone was its affection for the two former owners.
Many years after returning Christian to the wild, Ace Bourke and John Rendall return to the sanctuary where the lions live. They just wanted to see the lion again, but they did not expect that the reunion would be so emotional. When Ace Bourke and John Rendall loudly called out for Christian to appear, he still missed his two human friends. It swooped down on two friends, hugging and licking their faces.
After a few encounters, Ace Bourke and John Rendall never had a chance to see Christian again. It truly returned to the home where it belonged, fulfilling its role as king of the jungle and was never seen again.
John Rendall's last meeting with Christian in Kenya was in 1972. Christian was last recorded in 1973 when it crossed the Tana River north in the direction of Meru National Park.
Hoang Dung (synopsis)
You are reading the article
Rare image of the luxurious life of a lion raised in a high-class apartment in 1960

at
Blogtuan.info
– Source:
infonet.vietnamnet.vn
– Read the original article
here