A few hours ago, social networks spread the emotional feelings of Nhat Kim Anh when participating in a seminar on Buddhism. During the sharing session, the singer suddenly talked about her son Buu Long. Specifically, Nhat Kim Anh said that when the court made a decision that she won the case and won custody of the children in March 2020, it was right around the time of social distancing, so she could not bring her son Buu Long home. .
Nhat Kim Anh has emotional shares about her son Buu Long after a noisy fight for custody of the child.
Although Nhat Kim Anh bought a new villa and designed a separate room for her son, she was helpless when she couldn't bring him back. "For me, my son is my whole life. I do a lot of things, until now I have everything except my son." Nhat Kim Anh regretfully shared.
Last time, Nhat Kim Anh accepts not to fight for custody of the children with her ex-husband's family because she wants her children to have the best development environment. "Although I got to meet my baby, although I got to hug him, he didn't come back to me and didn't live with me. That is the most painful thing in Nhat Kim Anh's heart." She added.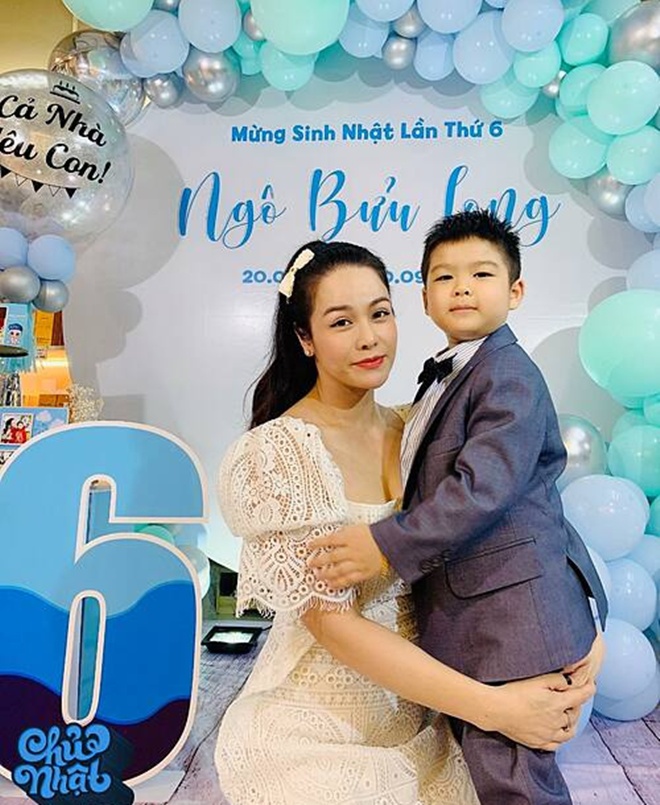 "I do a lot of things, up to this moment I have everything, except for my son," Nhat Kim Anh choked to express her mother's heart.
Previously, Nhat Kim Anh mentioned this issue under the comment section of a post. The singer admitted: "Anyone can raise Buu Long as long as it's better! Kim Anh said it casually in Tin's birthday clip, hihi." The female artist also affirmed that later on, her son will understand: "After the big news, I hope Tin will understand and love her."
"Winning back and forth, the person who gets hurt the most is your child. Because you don't see and hear what I say, it's very painful. That's okay, if Kim Anh loses but I live well, Kim Anh accepts it. Big news now. , understanding, knowing everything, so if you can't keep it, then keep it", Nhat Kim Anh shared.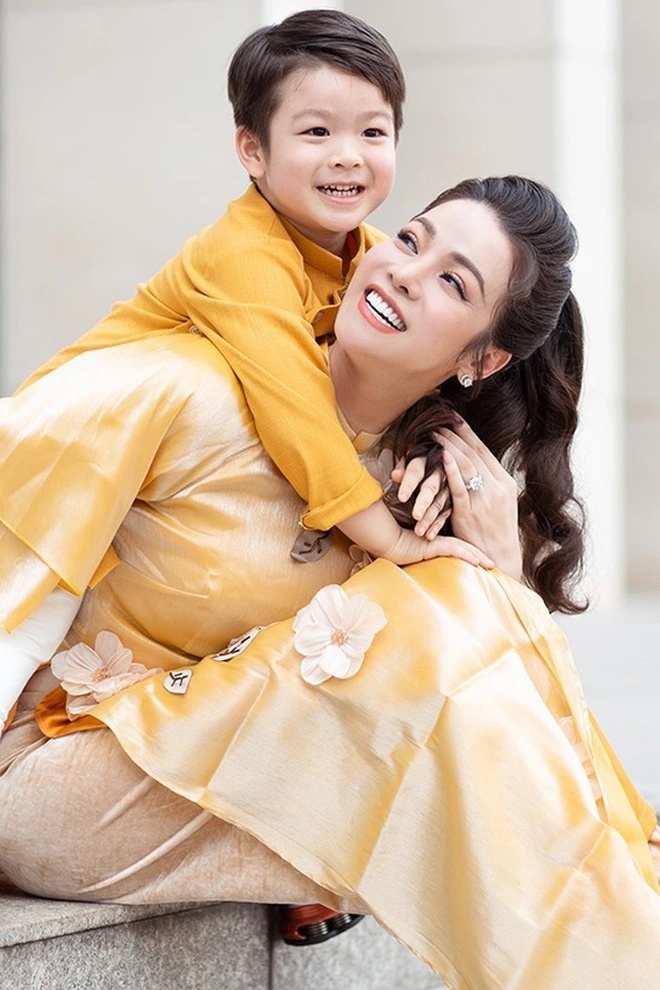 Although there are positive signs in the "battle" for custody of children, after all, Nhat Kim Anh implied that she would not fight with her ex-husband anymore because she wanted the best for her children.
Even so, Nhat Kim Anh still couldn't help but feel sad when she was away from her children and wanted to meet her in Can Tho. On her personal page recently, she posted 2 emotional clips, thanking the fans for making videos for her and her son.
In the clip is Buu Long's growing up journey, from the time he was born in the hospital to the present. Every moment of the boy has the appearance of Nhat Kim Anh's mother. The intimate actions, gestures, and affection that mother and daughter have for each other make viewers cry.
In particular, in the second clip, the actress sat alone in a room dedicated to Buu Long but could not pick up her children. The sound is heard: "You made me a whole beautiful room, but in the end I couldn't get up, I'm so sad." After that, Nhat Kim Anh burst into tears.
WATCH VIDEO: The clip records the growing up journey of Nhat Kim Anh's son.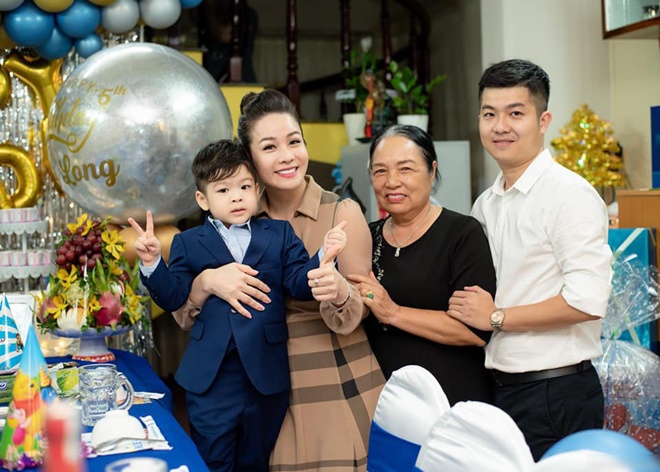 Nhat Kim Anh is sad because she can't be near her son, wants to meet long distance travel.
In 2019, Nhat Kim Anh was entangled in a noisy lawsuit for child custody after divorcing businessman Buu Loc. After more than 2 years of intense confrontation, at the beginning of 2021, the female artist received a few positive signals. However, recently, she surprised many people when she said that she would let her child live with her paternal family.
"Every day I hold my child in my arms, sleep with him for long nights, although the marriage is painful, but because of him, I endure. Yet I was suddenly separated from him, like a connection suddenly. momentarily broken. I used to panic, lost like crazy"Nhat Kim Anh once shared the reason for going to court to win custody of children with her ex-husband.
Another time, she confided: "Many poor women suffering, having unhappiness in their marriage choose divorce. No one wants to leave their children, leave their children. Only mothers who love their children dearly, or those who have endured the pain of being away from their children, can fully understand this pain."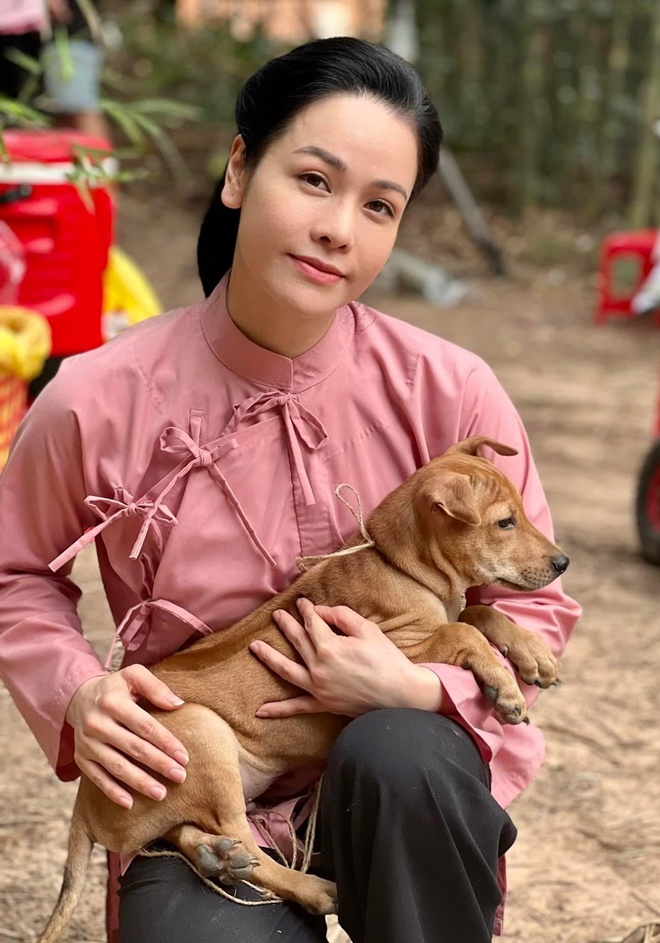 "I used to panic, be depressed like crazy," the singer said about her feelings at the time when she couldn't see her son.
You are reading the article
I have everything except my son

at
Blogtuan.info
– Source:
Eva.vn
– Read the original article
here