Cư dân mạng
World
Interesting things but few people know about player Bui Hoang Viet Anh
If you have been following Vietnamese football for the past few years, Bui Hoang Viet Anh (born in 1999, from Thai Binh) is not a strange name. The Hanoi FC player often participates in the national team squads and leaves a deep impression on the audience because of his calm and confidence as well as his tall, good-looking appearance.
However, it has to be the SEA Games and the Finals U23 In Asia, Bui Hoang Viet Anh really has many opportunities to shine. In the match against Malaysia U23 on the evening of June 8, the captain of U23 Vietnam was the one who scored the goal to set the score 2 – 0 through the penalty spot. In particular, Viet Anh also took an unsuccessful penalty, but still calmly took another shot. And the interesting thing about the 1m86 tall player does not stop there.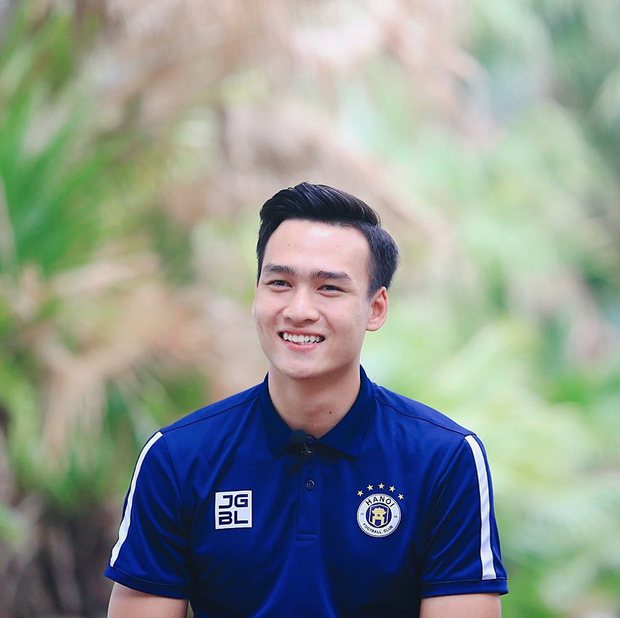 From "young master" Thai Binh to the event that caused the family to separate
Unlike many other players, who often look to football as a way out of poverty, Bui Hoang Viet Anh has been cared for and spoiled by his family since childhood. Although not too rich, the player's parents are always worried about every inch, not letting their son lack anything.
At the age of 10, Viet Anh participated in a district-level tournament and caught the eye of the scouts, so he transferred to Thai Binh Province's Gifted School of Physical Education and Sports.
At that time, Ms. Tham – the player's mother did not want her children to follow football because she loved her shy son. "CHOICEOh, at 11 o'clock at night, I called my mother, mom, I miss you so much. I rode my motorbike to the gifted school to sleep with my child for 1 night, then come back the next morning." – Ms. Tham recounted in an interview. Just such a small act of her mother is enough to see how "young" Viet Anh is.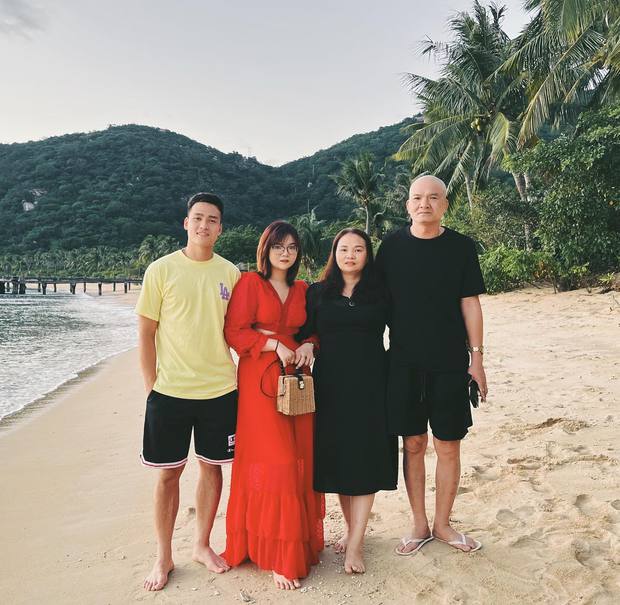 However, at the age of 12, Viet Anh's family had an accident and many difficulties, the player's parents had to move to Binh Duong to live. From missing her mother to being able to meet in the night, Viet Anh can only see them once a year.
Perhaps no one can fully imagine the nostalgia, fear and many other emotions that went on in that 12-year-old boy's head… But it is also because of this event that forged Viet Anh to become a player. confidence, bravery and perseverance as today.
How much bravery on the field – so much love in real life
Viet Anh is very affectionate and loves his parents. When the family was still in different places, every time the player could contribute money, the player would buy a plane ticket to Binh Duong to visit. In difficult times, parents also wanted to sell their house in Thai Binh to cover, but Viet Anh convinced them to keep it. It is a house full of memories, associated with the player's childhood.
The bravery on the field is like that, but what the player is most afraid of is his mother's tears. Therefore, no matter what illness, injury or worry, Viet Anh never told his parents. Even before the 2015 national U17 tournament, Viet Anh was injured, couldn't practice for 8 months and still kept it hidden. It wasn't until the parents of a teammate came to visit their children that they were so sorry that they called Viet Anh's parents.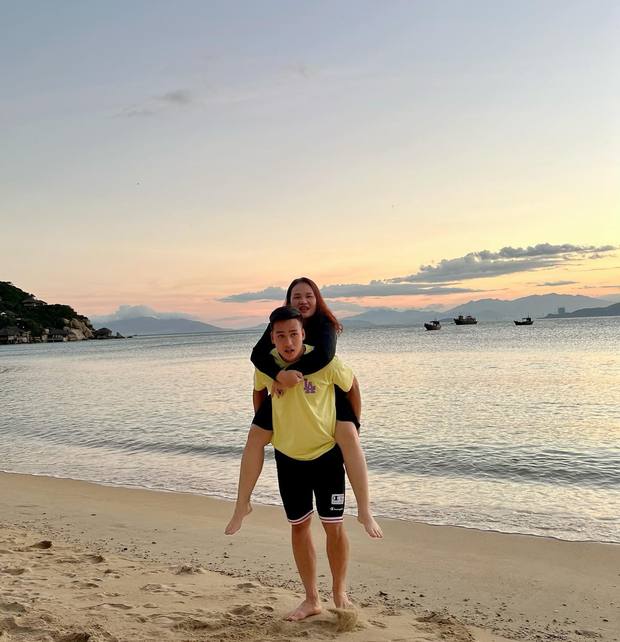 Viet Anh is most afraid of mother's tears
At that time the player was very depressed. Uncle Diep – Viet Anh's father was mentally prepared to take all the money the family had to not run, but if the injury was too severe, he would take a break. But fortunately, Viet Anh did not have a serious problem, so he joined the team to participate in that season.
A bond with football from a special name
Referring to the name Bui Hoang Viet Anh, many people will think that "Hoang" is the last name of the player's mother, but it is not. "Hoang" here is the name of the former player, now coach Truong Viet Hoang – head coach of Viettel club.
Originally, Viet Anh would have the full name of Bui Nguyen Viet Anh, but when it came to making the birth certificate, because he was a big fan of coach Truong Viet Hoang, Uncle Diep changed his plan. It seems that this special name has also become one of the reasons why Viet Anh has overcome difficulties and obstacles to stick with the football village until now.
At the Golden Ball Awards 2020, Viet Anh was honored as the best young player of the year
Collect money to buy a house to welcome your parents to Hanoi
Viet Anh bought a house in Hanoi from 2019. At that time, the player was not too famous and his income was not high. However, Viet Anh still brought the money he had saved for so long and borrowed more friends and teammates to buy a house. The reason is again for family.
At that time, Viet Anh's father was sick, the player quickly picked him up to Hanoi for treatment. Fortunately, the illness was not too serious, so the guy decided to buy a house and move his parents to Hanoi to live close and convenient to take care of. The boy who has been spoiled for years is now confidently shouldering the responsibility of taking care of his parents.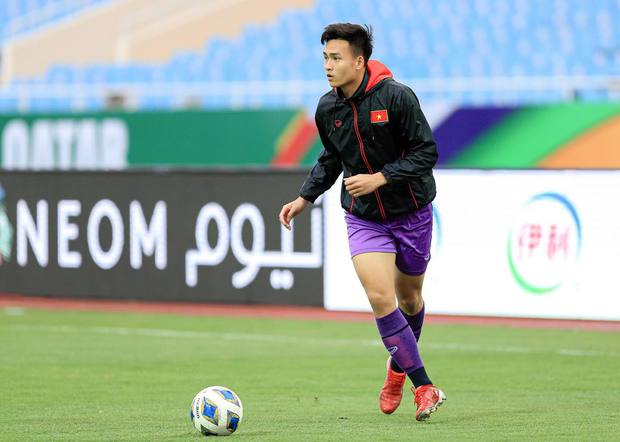 Lucky "procedures" to find victory
Each player has a belief about special "procedures" that bring luck when playing and Bui Hoang Viet Anh is no exception. Even when people do not understand, the player has been criticized for these actions.
Viet Anh often appears on the football field with shiny, dashing hair. The reason is because during a competition in the V.League, Viet Anh discovered that he did not stroke his hair, the Hanoi Club drew with Ho Chi Minh City, and then stroked his hair, he won Thanh Hoa, so every time he plays, every time he plays, plays a bridge. This player stroked his hair.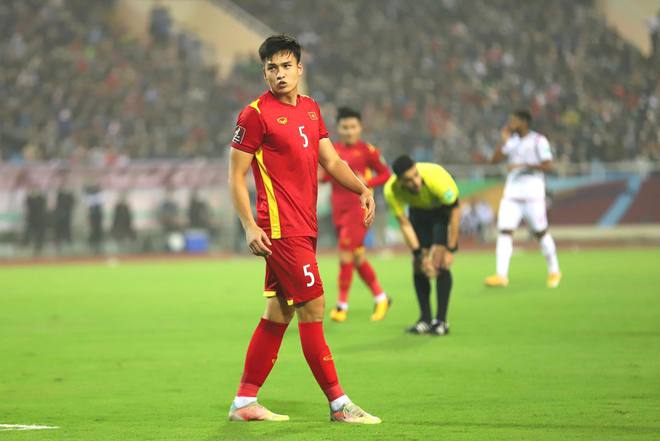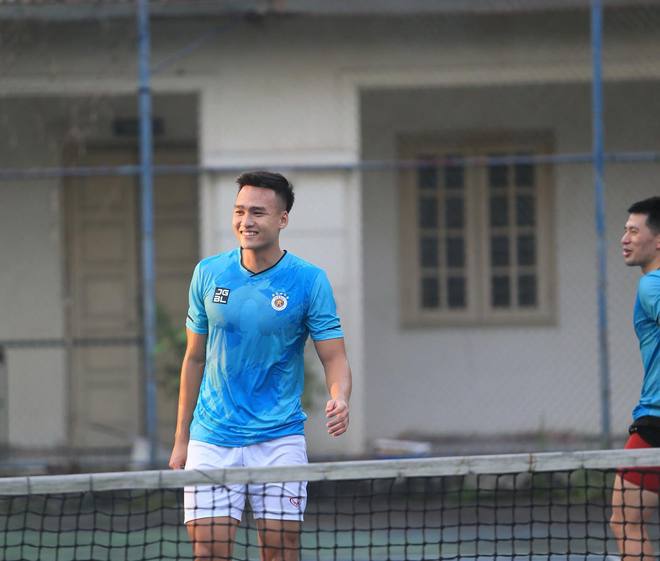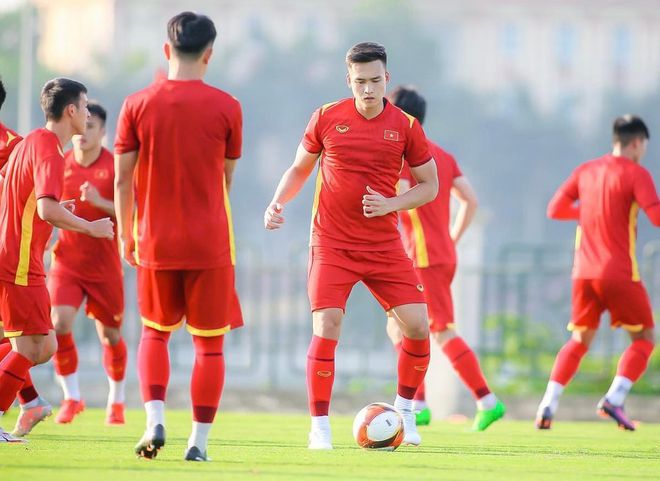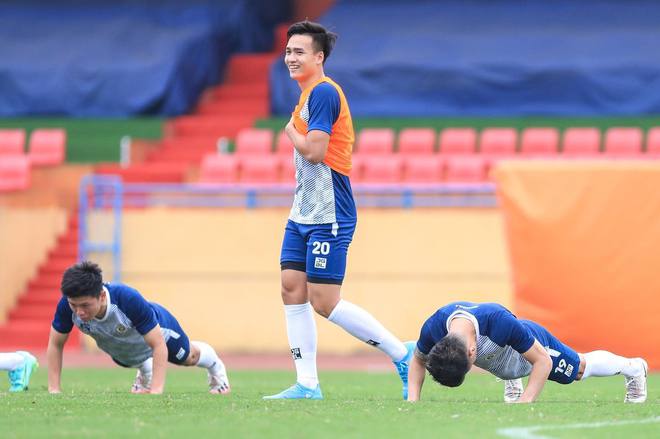 Hopefully, the captain of U23 Vietnam and his teammates will keep this belief and go further in this year's Asian U23 round!
Photo: FBNV
https://kenh14.vn/nhung-dieu-thu-vi-nhung-it-nguoi-biet-ve-cau-thu-bui-hoang-viet-anh-20220609060821339.chn
You are reading the article
Interesting things but few people know about player Bui Hoang Viet Anh

at
Blogtuan.info
– Source:
Soha.vn
– Read the original article
here