Business
The rising cost of metal for battery production makes electric car manufacturers 'unsettled'
The average cost of producing electric vehicle batteries is at a record high, largely due to rising prices for key metals including lithium, cobalt and nickel. Although manufacturers are scaling up production to improve costs, the inflation for these raw materials, combined with the Covid-19 lockdown measures in the Chinese market and the Supply chain challenges have forced electric vehicle manufacturers to raise the prices of their vehicles.
These increasingly expensive metals are undermining efforts to cut emissions in the transportation sector because as the price of electric cars rises, consumers are turning to buying traditional gas cars. Sales of electric vehicles fell 35.6% in April in China, the US and the top four markets in Europe, according to S&P Global Commodity Insights senior analyst Alice Yu.
According to electric vehicle industry experts, the drop in sales could be temporary due to manufacturers' efforts to increase mining of these important metals and experiment with chemicals. Replacement batteries will eventually push costs down. However, in the near future, electric vehicle manufacturers will have to "fight" to ensure these materials are affordable. This is considered difficult as they are already struggling with shortages of semiconductors and other vehicle parts.
"The consequence of rising raw material costs is a delayed transition as consumers shy away from vehicles," said Tae-Yoon Kim, Analyst at the International Energy Agency. with "clean" technology. The risks of the current high raw material prices can only be offset by reducing other costs."
Mr. Yu added: "Inflation is surging, especially in EV markets outside of China. Some customers are delaying their plans to buy EVs, while others are choosing to buy models. cheaper even if it takes a few months or until 2023 to receive the car."
Price storm of production materials
According to valuation data by S&P Global Commodity Insights, lithium prices hit a record high in the first months of 2022, after more than doubling in 2021. Crude lithium carbonate prices hit a peak of $78,000/ton in mid-April. Then it was reduced to 74,000 USD/ton on 7/6.
After Russia began to intervene in Ukraine, electric vehicle manufacturers also experienced a shock to other key metals.
Nickel prices broke records when they crossed $48,000/ton in early March, with trading disrupted on the London Metal Exchange and resumed on 16 March after a six-day pause. The price of this metal then cooled down to $26,731/ton on May 25, but the price is still 57.2% higher than the previous year.
Concerns about possible sanctions on Russia following Putin's actions in Ukraine have shaken the nickel market, with base metal buyers worried they won't be able to access supplies. from the major nickel producers.
The limited supply of cobalt has also boosted cobalt prices in recent months. Supply chain disruptions and concerns about access to cobalt from Russia have tightened supplies of the mineral the world is craving. According to Market Intelligence data, Russian company PJSC MMC Norilsk produces about 2.7% of the cobalt mined in the world. The price of cobalt rose 16.3% in the January-March period, peaking at $82,000/mt and closing at $75,000/mt in mid-May, but still higher than the same period last year until mid-May. 71.8%.
"Battery supply chains are stressed and disrupted," said Ulderico Ulissi, Battery Research Lead at RhoMotion, a UK-based company focused on electric vehicle research. Customers have started to see the cost of electric vehicles on the rise recently, not only because of some raw materials, but also affected by the shortage of semiconductors and the impact of China's blockade due to Covid-19 epidemic".
Price hike is inevitable
Mr Kim of the International Energy Agency said: "By the end of 2022 we will see even more price increases for batteries and this will be more reflected in electric vehicle prices, with impacts not desirable and undesirable for consumers".
Tesla raised the prices of some of its products earlier this year due to rising raw material costs and limited supplies of materials for electric vehicle batteries. Tesla has increased the price of some Long Range versions, so all current models of the company have increased in price, from 4.4% (the cheapest car Tesla Model 3 rear-wheel drive) to 9.8%. (the most expensive car Model X Tri Motor).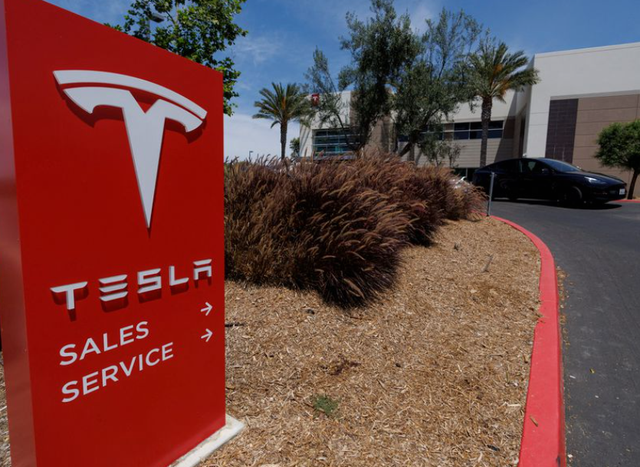 CEO of the world's leading electric car company, Mr. Elon Musk shared at a press conference on April 20: "If there is not a significant increase in the extraction and refining of lithium as well as other raw materials, The other stuff that everyone is competing for is obviously going to push the price up a lot."
According to the report, California-based electric vehicle maker, Rivian Automotive, raised the price of the R1T electric pickup truck and R1S SUV by about 20% in early 2022 to cancel the price increase on pre-orders. before after backlash from customers.
"We've seen the price of lithium go up quite a bit over the last couple of months and that's affected everyone," Rivian CEO Robert Scaringe said in a press conference on May 11.
According to electric vehicle battery supply chain tracker Benchmark Mineral Intelligence, sales of electric vehicles in Europe fell 36.9% in April, to less than 160,000 units.
The China Tourist Vehicle Association also reported that Tesla's electric vehicle sales in China fell 98% in April to 1,512 units, largely due to factory shutdowns in China amid the global pandemic. This home is locked down due to the Covid-19 epidemic. However, the tightening metals market also remains a source of concern for the Texas-based electric vehicle giant.
"We think lithium mining and refining is very limited at the moment, which is definitely the cause of the huge cost growth and the most worrying increase," Musk added.
According to the IEA, the current supply of lithium for electric vehicles cannot meet production demand. The IEA estimates electric vehicle production will increase sixfold by 2030. Currently, both Europe and the US are focused on battery production, but the IEA believes that the main supply chain will still depend on China until year 2030.
Reference: S&P Global
https://cafef.vn/chi-phi-kim-loai-san-xuat-pin-tang-cao-khien-cac-hang-xe-dien-dung-ngoi-khong-yen-chiu-lo-khong- on-tang-gia-xe-kung-not-done-20220609102240833.chn
You are reading the article
The rising cost of metal for battery production makes electric car manufacturers 'unsettled'

at
Blogtuan.info
– Source:
cafebiz.vn
– Read the original article
here