Life Style
Yêu
The trend of "No kids zone", weddings where children are not allowed to attend is becoming more and more popular
On June 18, singer Minh Hang will organize the wedding with a businessman boyfriend after 6 years of attachment. Notably, in the wedding invitation sent to friends and relatives, in addition to information about the time and place, Minh Hang also gave some notes to the guests such as not bringing children "because this is an adult party. ".
Before that, in 2019, at the wedding of Cuong Do La and Dam Thu Trang, there was also a regulation to refuse to receive children under 5 years old, which made public opinion at that time very hot. Many objections say that the 37-year-old businessman is exaggerating the problem. Some people even think that they are showing contempt for children.
Today, the trend of weddings banning children has been quite popular abroad for reasons of safety, avoiding noise as well as saving costs for homeowners…especially in the stormy period, everything is expensive. red from food, hotel, transportation.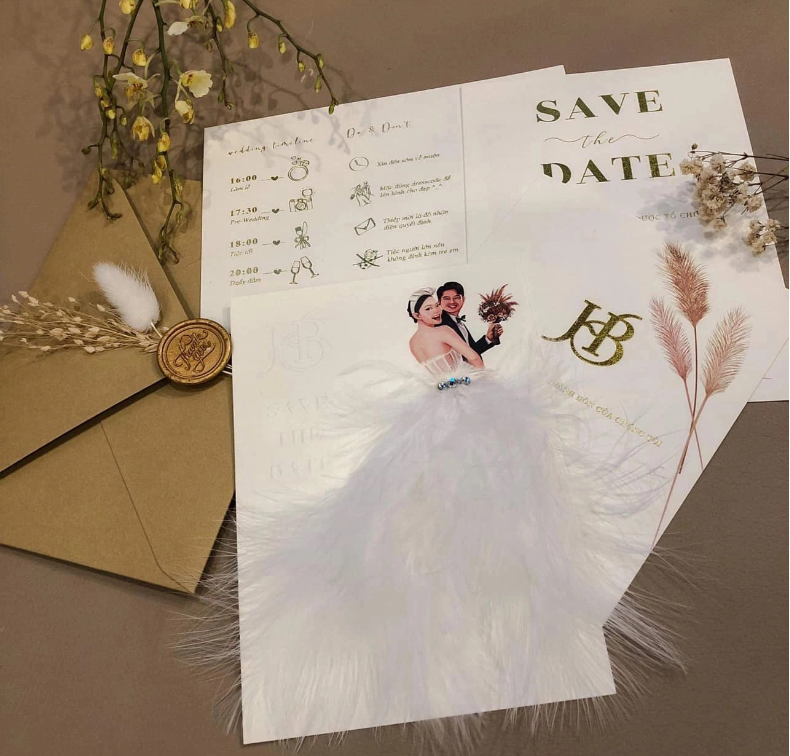 Minh Hang rules "no children" in the wedding
According to Bloomberg, "whether or not children should be accepted at a wedding" is always a controversial issue. For example, the case of Samantha (28 years old) held a child-free wedding in South Carolina, USA last October. She and her husband have no children and want their wedding to be a fun party instead of like a child's birthday.
While many guests were delighted to have a night out from their parenting duties, others insisted on bringing their children with them because they couldn't find childcare. The rest, using the excuse that the wedding does not accept children, flatly refused the invitation.
Meredith Bartel, a wedding planning expert in the US, said that today's young people prefer "adult-only" weddings because the amount of money they have to spend on a night of partying is tens of thousands of dollars. Meanwhile, each kid on the guest list will impact the budget.
In Asia, Korea is the most drastic country in defining the No kids zone not only at weddings but also at restaurants, cafes, and famous tourist attractions. .
A Hankook Research survey in December 2021 found that 71% of adults supported the "no-child zone" and only 17% opposed. Currently, more than 400 businesses across the country are tagged as "child-restricted places" on the map.
However, in Vietnam, the definition of No kids zone is still quite new and has not yet received everyone's consensus.
Sharing with Infonet on this issue, Assoc. Tran Thanh Nam – Dean of the Faculty of Educational Sciences (University of Education, Vietnam National University, Hanoi) stated: "Children going to luxurious parties such as weddings, birthday parties… are very good experiences for children, letting them make happy memories of life.
Attending fun events with parents will be an opportunity for children to learn coping skills in specific social situations such as a wedding, a party, a product launch press conference. Children will be explained by their parents about the meaning of life events and family emotional connections. And happy childhood memories can be used as a way for the child to reminisce and motivate himself in the face of difficulties later in life.
Not allowing children to go to public places, namely weddings, parties… is that adults are being too strict with them." Mr. Tran Thanh Nam said.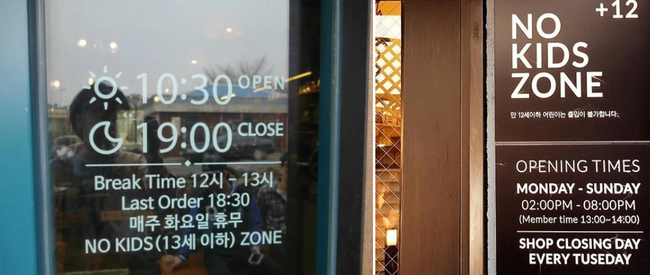 Also according to Assoc. Dr. Tran Thanh Nam, instead of banning children, everyone should encourage them to go to crowded places and teach them civilized and polite manners.
You can rehearse with your child or make a condition: You will bring your child to a formal event, there will be a lot of activities, and the child needs to commit to things like always being with you, no run out of sight of parents; hands do not arbitrarily reach for anything without parental consent; say hello, smile and keep order.
If you can do it, you will receive a benefit, a reward when we return home. For example, your child can eat snacks before going to bed or he can stay up a little later to watch a favorite movie.
Children often forget quickly because they are busy playing, so adults should often remind them to remember. Maybe before you go, write down requests and rewards for your child to keep in his carry-on bag. Reiterate the rules as a family on the way to the event and ask your child to repeat them before entering the event. With a friendly and encouraging attitude, your child will.
You are reading the article
The trend of "No kids zone", weddings where children are not allowed to attend is becoming more and more popular

at
Blogtuan.info
– Source:
Afamily.vn
– Read the original article
here