Artist Ngoc Huyen is one of Cai Luong's famous artists, has two dimples on his cheeks and distinctive long black hair. At the end of 2002, she married the son of foreign singer Thanh Tuyen – Dong Nguyen. He is a former US Navy officer. Since then, female artists have always been admired for not only being successful on the artistic path, but also for having a very fulfilling family life.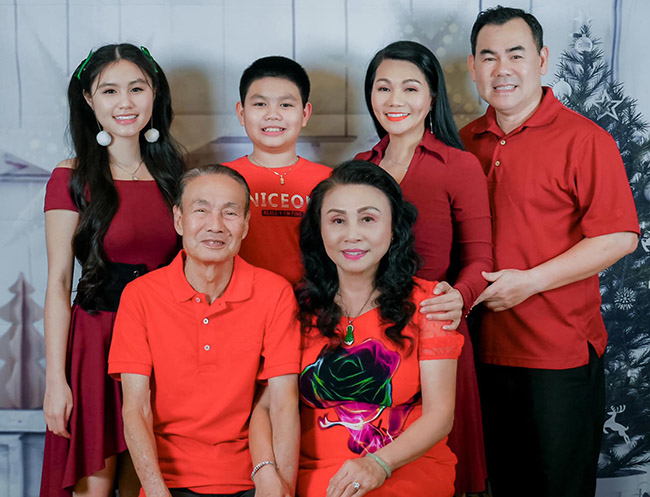 Artist Ngoc Huyen currently has a very happy and fulfilling family life.
It is known that Ngoc Huyen has two children, Ha Tien who has just turned 18 and a son named Ha Nam who has entered the age of 13. appeared with his mother.NSUT Ngoc Huyen participated in the program number. Not only has musical talent, Ha Tien has also repeatedly made his mother "swell up" when he achieved outstanding academic achievements.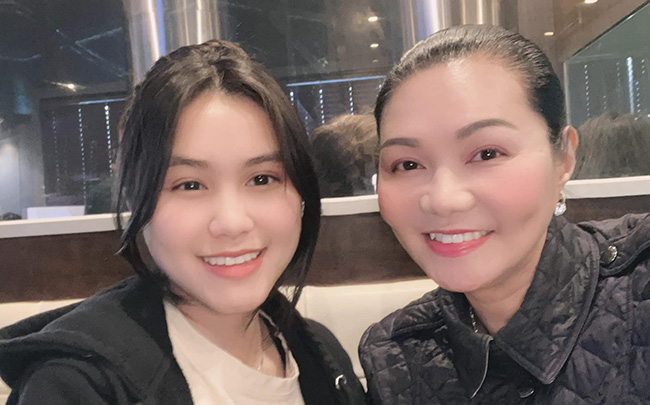 Ngoc Huyen currently has 1 daughter and 1 son.
Recently, on her personal page, this mother of two excitedly shared:Congratulations to little Ha Tien Mom!!! This year, Ha Tien will graduate from High School – High School in the US, but the happiest thing is that HT will be wearing a yellow graduation shirt (2% of the class are good students).
Ha Tien also showed his mother that Ha Tien had just passed the Piano exam (equivalent to high school) which was a very difficult and very stressful exam. Then Ha Tien also graduated with high marks and got an additional scholarship. The school achievement that Ha Tien gave to his mother was a priceless gift in this life."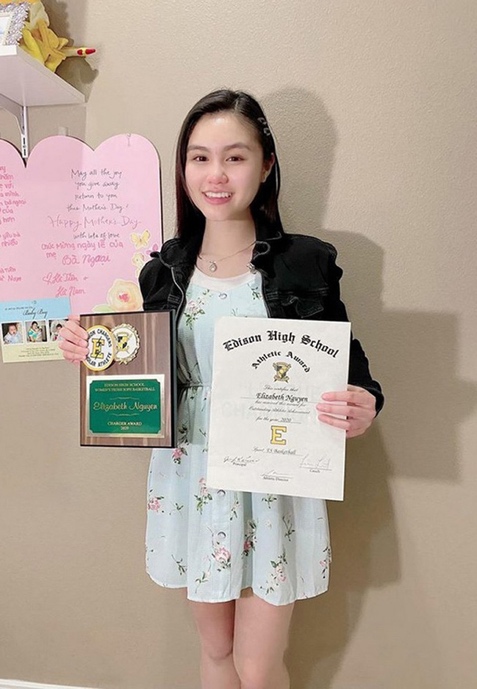 Ha Tien made the whole family proud when he reached the top 2% of students in school.
Previously, Ngoc Huyen's daughter had also achieved extraordinary feats many times. According to the "Miss Phi Giao" distributed in 2020, Ha Tien's daughter won the outstanding student trophy who passed the valedictorian throughout the school. In 2021, Ha Tien received the Gold Award – Gold Award for language and the Top Five outstanding students in the AP Exam. Ngoc Huyen added that since childhood, Ha Tien was independent, conscious of actively making plans for himself. At school, he also had excellent academic performance when all subjects scored A, A+ (according to the academic ranking of US schools).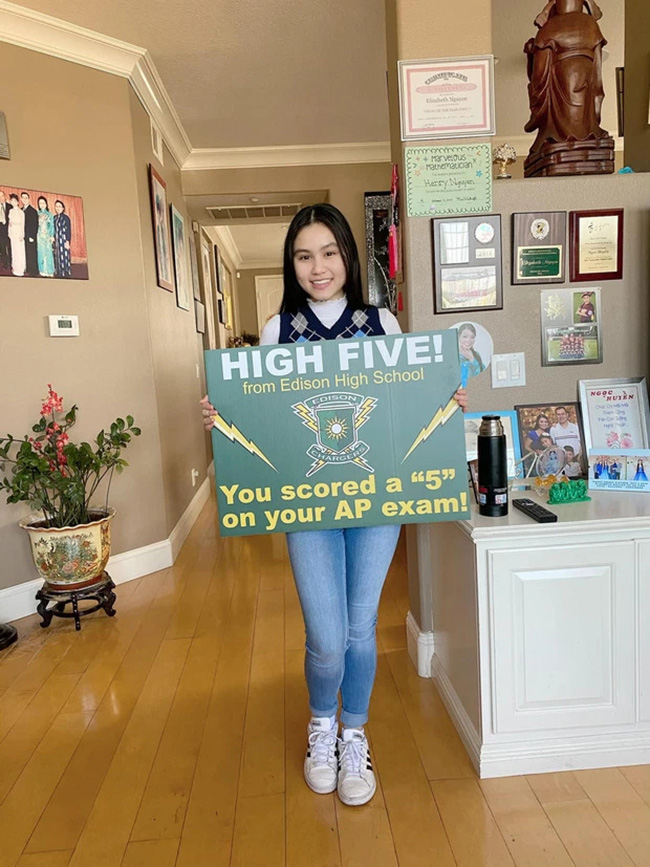 In 2021, Ha Tien received a Gold Award – Gold for language and Five high achieving students in the AP Exam.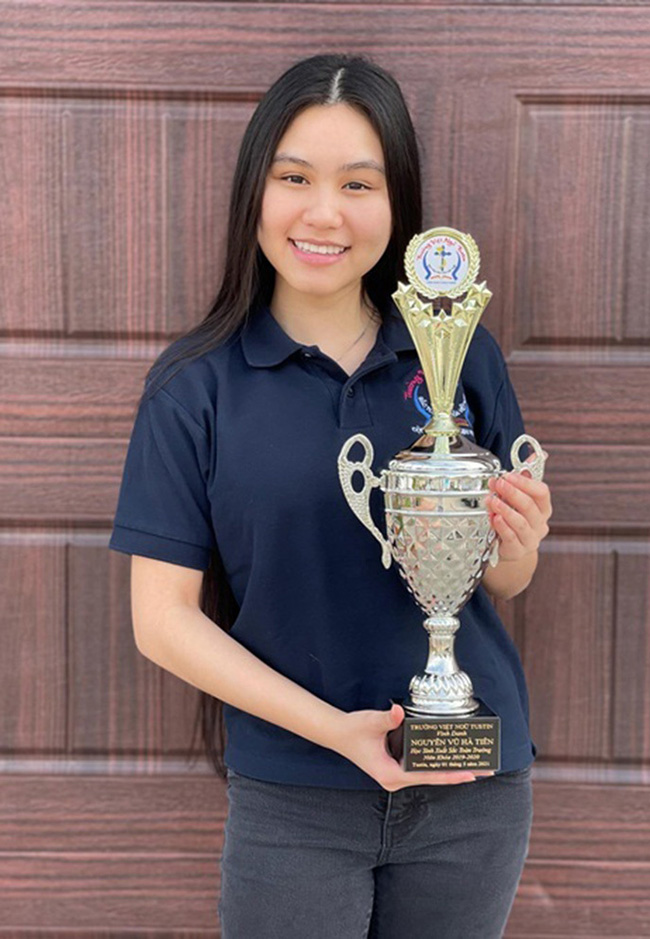 In 2020, Ngoc Huyen's daughter won the outstanding student trophy who passed the schoolwide valedictorian
It is known that Ha Tien is 18 years old this year. He studied at the Tustin Vietnamese Language School. At this time, Ngoc Huyen's daughter has graduated. With his valedictorian achievement, Ha Tien was retained as a teaching assistant for the school. Sharing the reasons for wanting the girl to attend a bilingual school from a young age, Meritorious Artist Ngoc Huyen said: "I think I'm Vietnamese, wherever I live, I'm still red blooded and yellow skinned, so I have to know how to speak my mother tongue, the language of the country. I already have it. I think since I went overseas to perform, when I was very young at the time, I really enjoyed meeting Vietnamese speaking people. They interacted with me, sharing about living in a foreign country as well as nostalgia for my homeland. Vietnam if living abroadi". Currently, two children, Ha Tien and Ha Nam, both can speak Vietnamese fluently.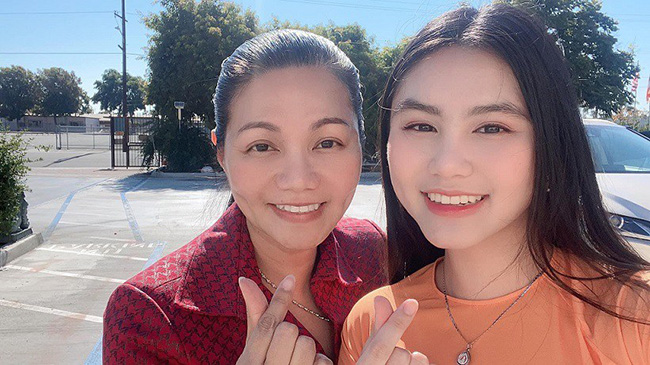 This mother of two sends her children to a Vietnamese language school so they don't forget Vietnamese culture.
As the "child of the family", Ha Tien simultaneously studied two cultural and music programs. The plan, he will complete his piano lessons in the next 2 years. Ngoc Huyen said that this degree is equivalent to a university degree in music in Vietnam. From a young age, Ha Tien showed early artistic talent. He used to stand on the same stage as his mother. He loves country music, knows the piano as well as the ability to write.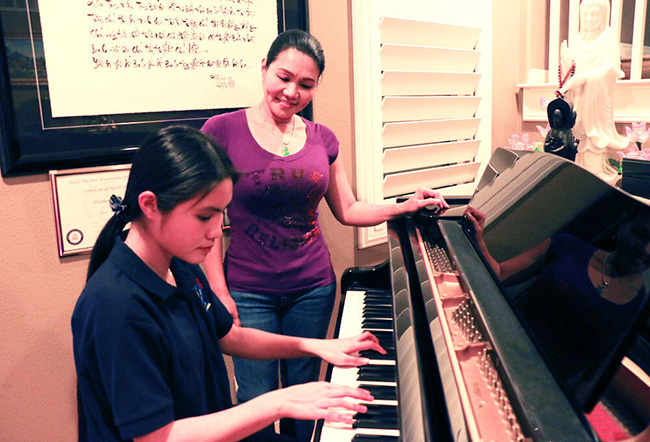 Ha Tien is currently studying a piano program which is equivalent to a university degree.
Sharing about his intention for his son to pursue a professional singing career, Ngoc Huyen said: "I do not force my children to follow the arts, but being the grandson of the famous singer Thanh Tuyen and Ngoc Huyen's children must have knowledge of music. Whether my children join the profession or not remains to be seen as "interesting" or not." The female artist said that her daughter really wanted to release a separate album with all the stages done by herself. future."
Ha Tien and Ha Nam both have artistic talents, love to sing, play the piano well, and sometimes take part in the accompaniment for Ngoc Huyen's mother at several shows in the US. "I see that the children have the same artistic blood as their mother and grandmother, but whether they will continue their artistic career depends on the word of fate." reformist artists together.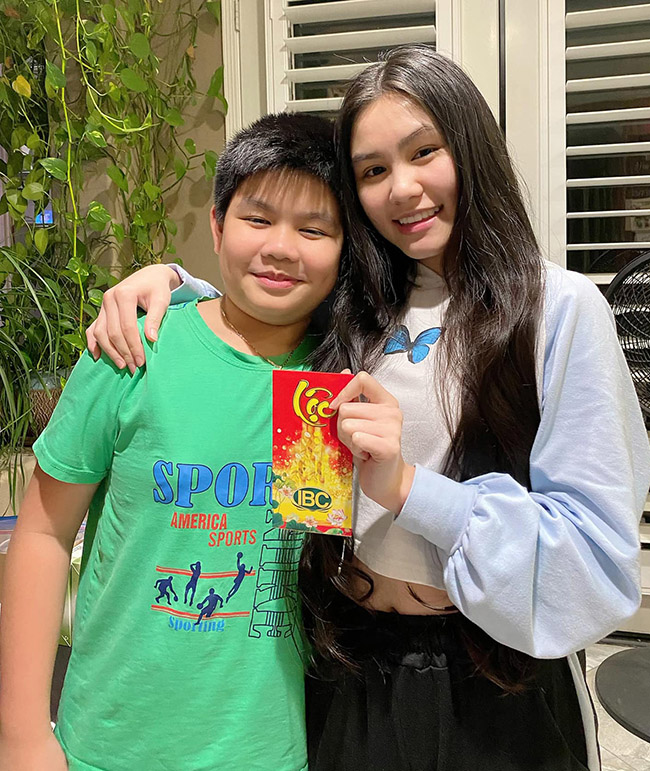 Ngoc Huyen's two children inherited artistic genes from their mother.
On his personal page, Ngoc Huyen often shares everyday photos with his family and children. It could be seen that Ha Tien had now become a beautiful young woman. Ha Tien attracts netizens with their natural, radiant and Asian beauty. She has a round, kind face, bright eyes, and dimples which she inherited from her mother Ngoc Huyen. Ha Tien's long, black and thick hair is also a "copy" of his mother. The princess is commented on as a "copy" of her mother in her youth.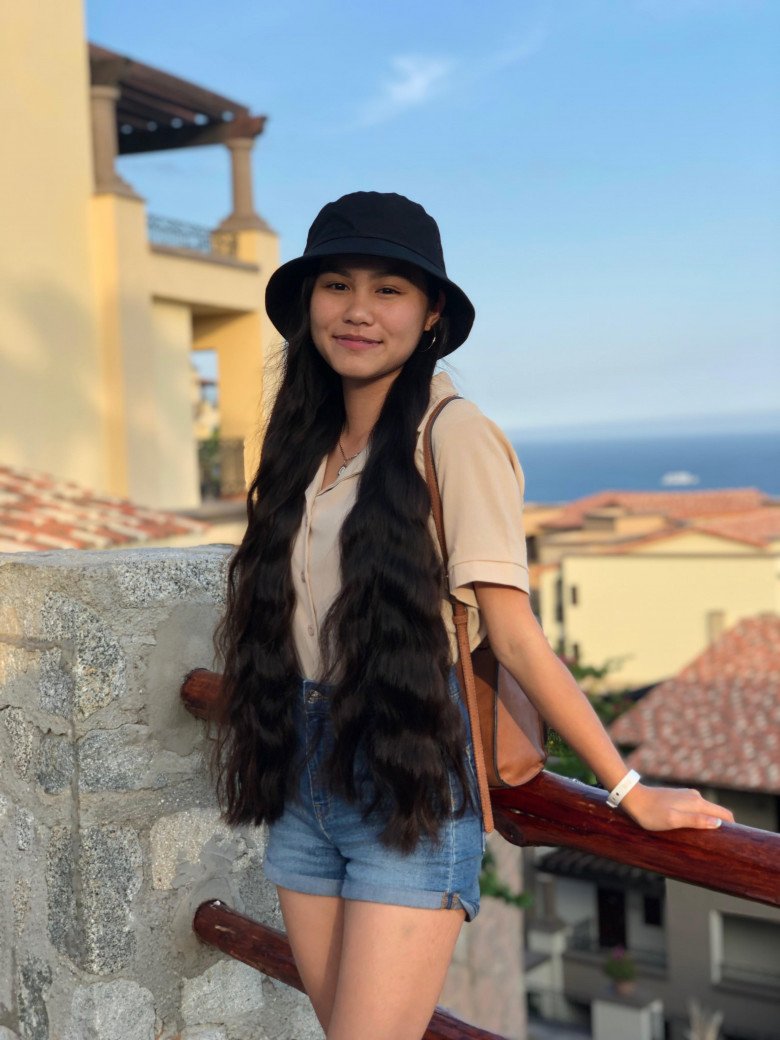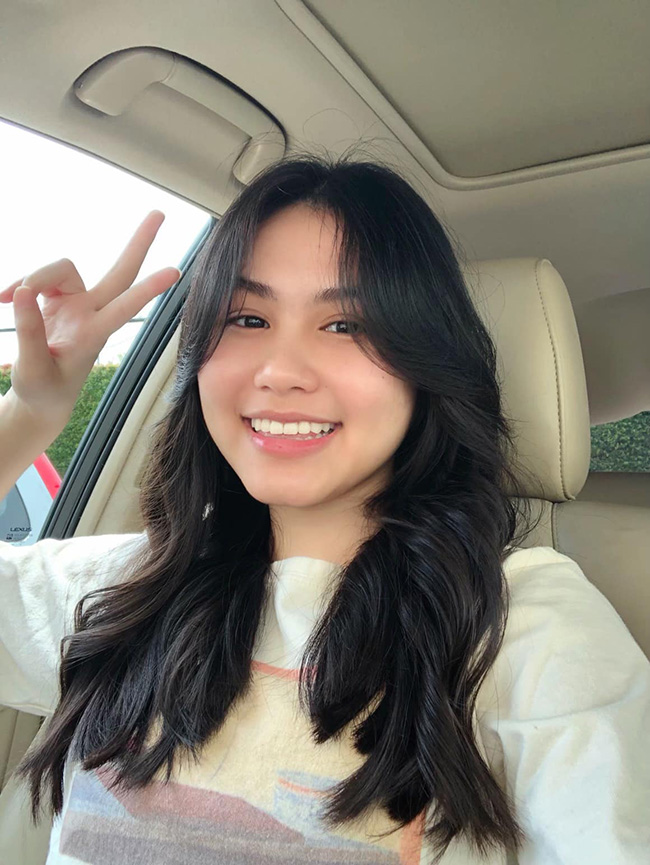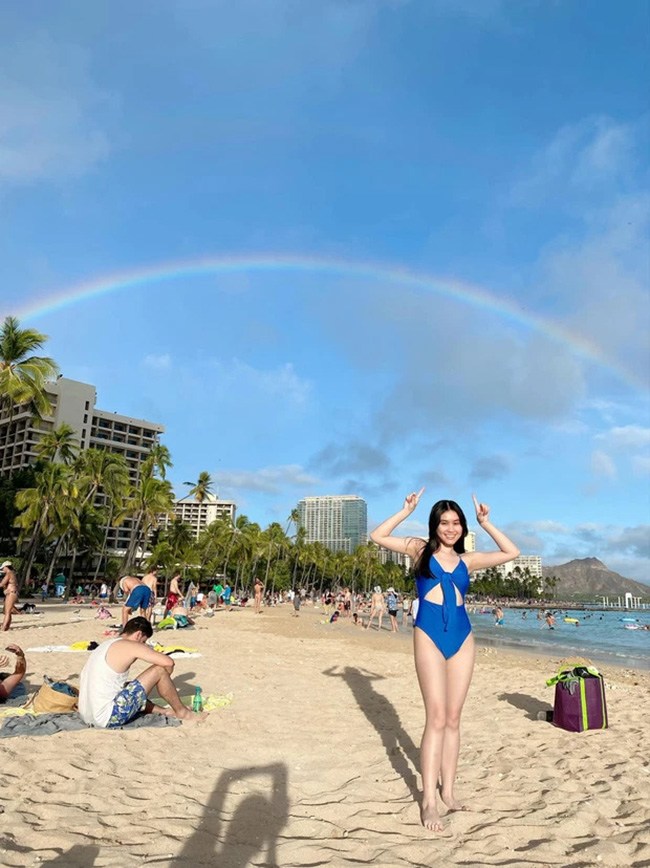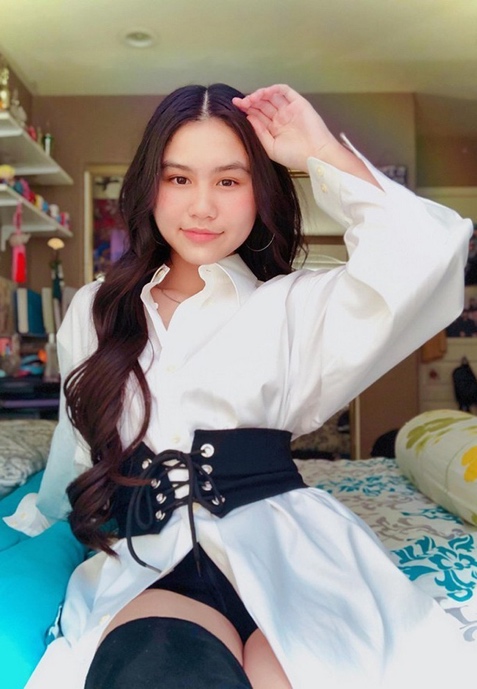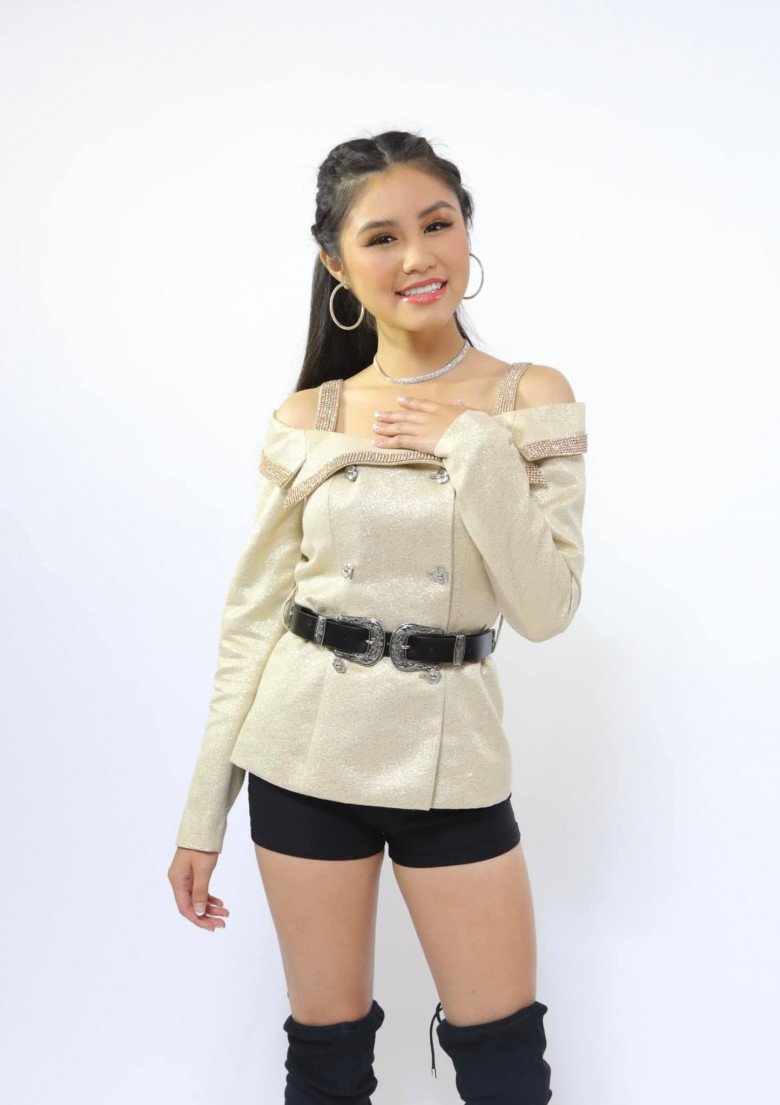 Ha Tien has now become a beautiful young woman, has a perfect body and charisma.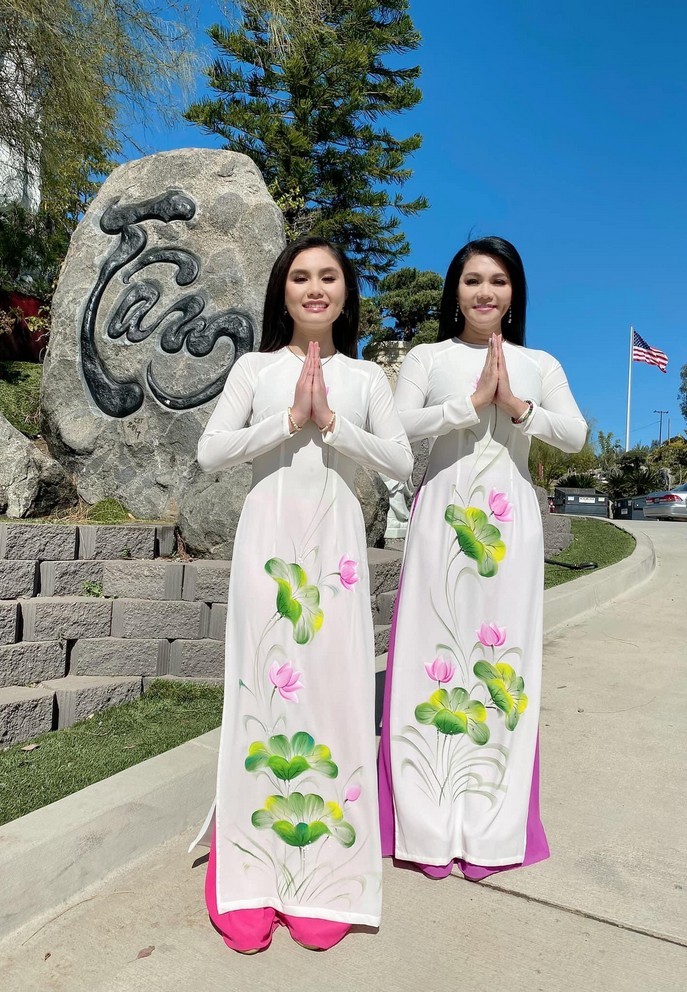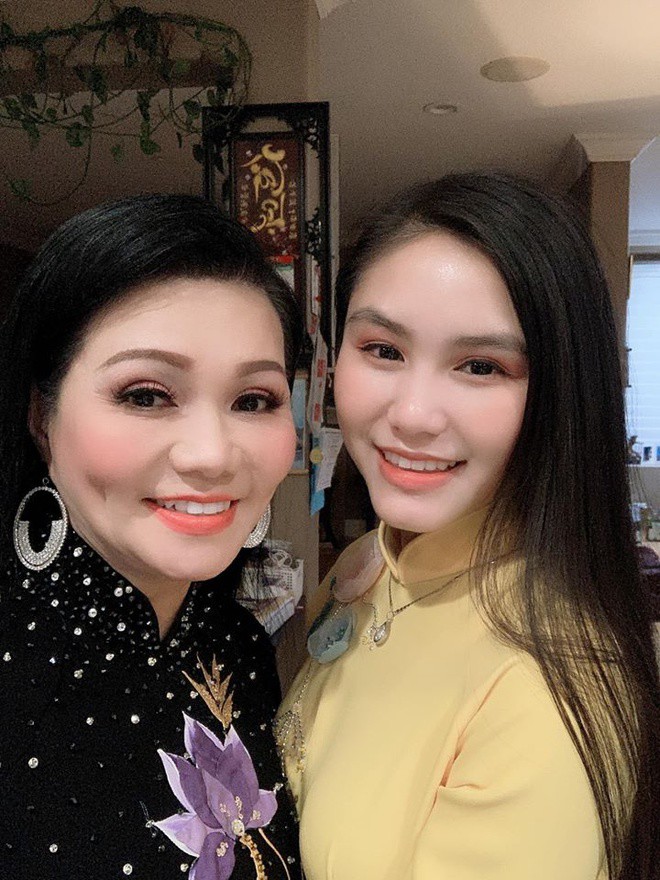 The princess was considered a "copy" of her mother in her youth.
You are reading the article
Artist Ngoc Huyen's daughter is included in the top 2% of students in the US, as beautiful as Miss
at Blogtuan.info – Source: Eva.vn – Read the original article here