Life Style
Sức Khỏe
Winter is no longer afraid of allergic rhinitis thanks to choosing the right "companion"
Allergic rhinitis is an inflammatory disorder of the nasal mucosa caused by exposure to allergens. According to the American Academy of Allergy, Asthma & Immunology (AAAAI), 10 to 30 percent of the world's population suffers from allergic rhinitis. Epidemiological studies show that the prevalence of allergic rhinitis is increasing due to factors such as higher pollutant concentrations in the air, increased number of dust mites, less ventilation in homes and offices, sedentary diet and lifestyle are also causes of allergies.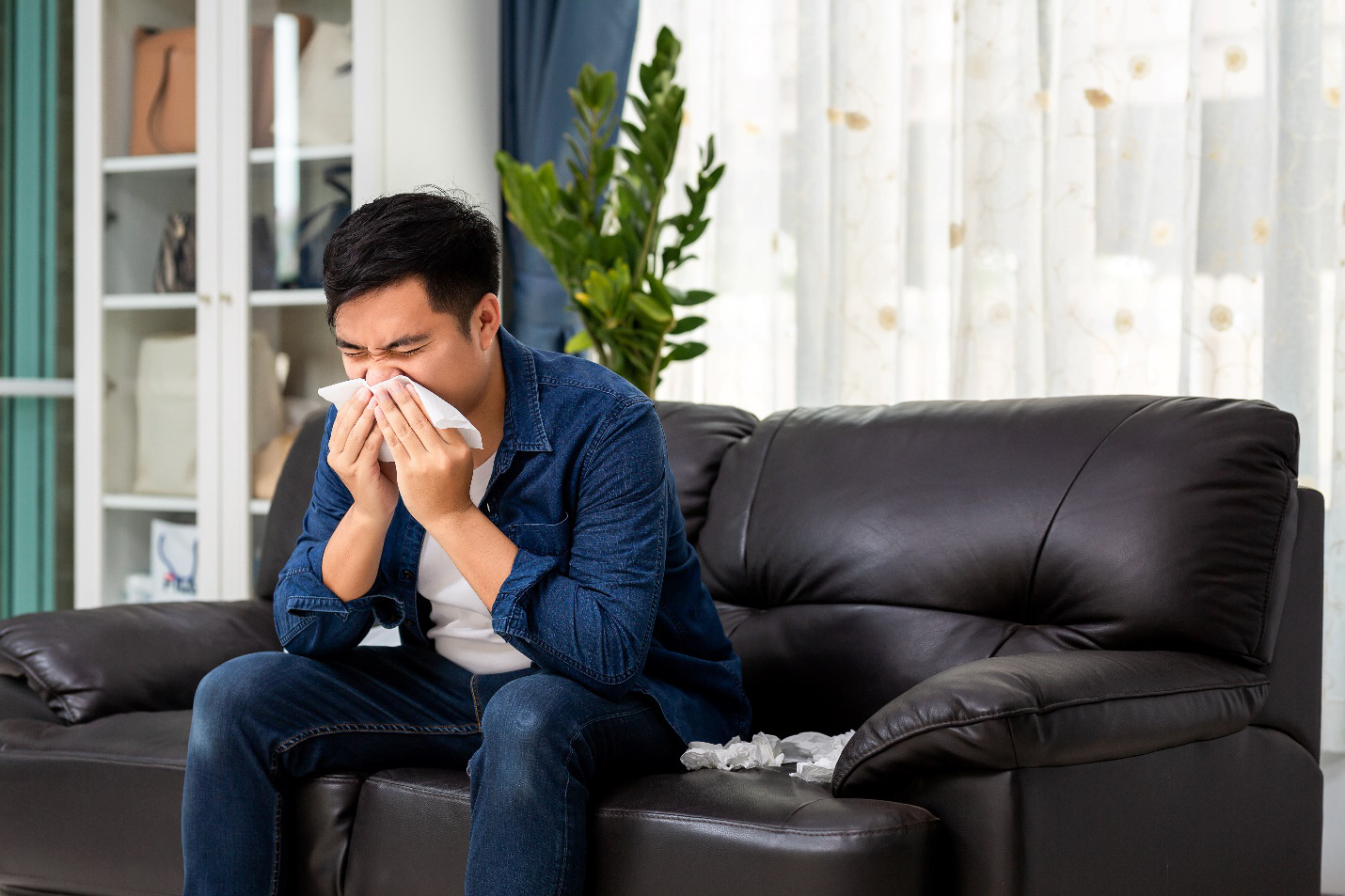 The rate of allergic rhinitis is increasing
Cold weather is a serious cause of allergic rhinitis
There are 2 types of allergic rhinitis, seasonal and year-round, which are caused by common agents such as pollen, mold, animal dander, house dust, cold and dry weather, etc. Where, allergic rhinitis is caused by cold (seasonal) weather. allergic rhinitis) will exacerbate inflammation.
A study on the effect of cold weather on allergic rhinitis, published in Nature.com, found that cold weather impairs immune function in people with respiratory conditions, including asthma, allergic rhinitis. Low temperature and humidity affect the epithelium of the respiratory tract and narrow the respiratory tract, causing symptoms of itchy nose, runny nose, nasal congestion, sore throat, itching (eyes, nose, throat, skin), runny nose, stuffy nose. , headache, hot nose and cheeks, ringing in the ears, sore throat, watery eyes, loss of smell… Symptoms of allergic rhinitis can last from a few days, days to weeks.
In addition, in cold weather (usually in spring and autumn) conditions are favorable for allergens such as pollen, mold, etc. to multiply rapidly and exacerbate allergic rhinitis.
To distinguish seasonal allergic rhinitis from the common cold can be based on several symptoms such as: Allergic rhinitis does not cause fever like a cold/flu. The nose comes out watery and watery, while the cold/flu is thicker. Allergic rhinitis can cause itching (of the eyes, nose, throat, and skin) but a cold/flu does not. Sneezing is more common with allergic rhinitis, which can become continuous sneezing.
According to the Associate Professor, Dr. Nguyen Thi Ngoc Dinh – former Director of the Central Ear, Nose and Throat Hospital, allergic rhinitis can happen to anyone, but if a family member has a history of allergies, you may have allergies. tall. Having asthma or atopic eczema can also increase your risk of allergic rhinitis.
If left untreated, allergic rhinitis can become chronic and lead to serious airway complications such as acute or chronic sinusitis, otitis media or ear infections, sleep apnea, or sleep disorders, sleep, upper respiratory tract infections, dental problems…
Allergic rhinitis treatment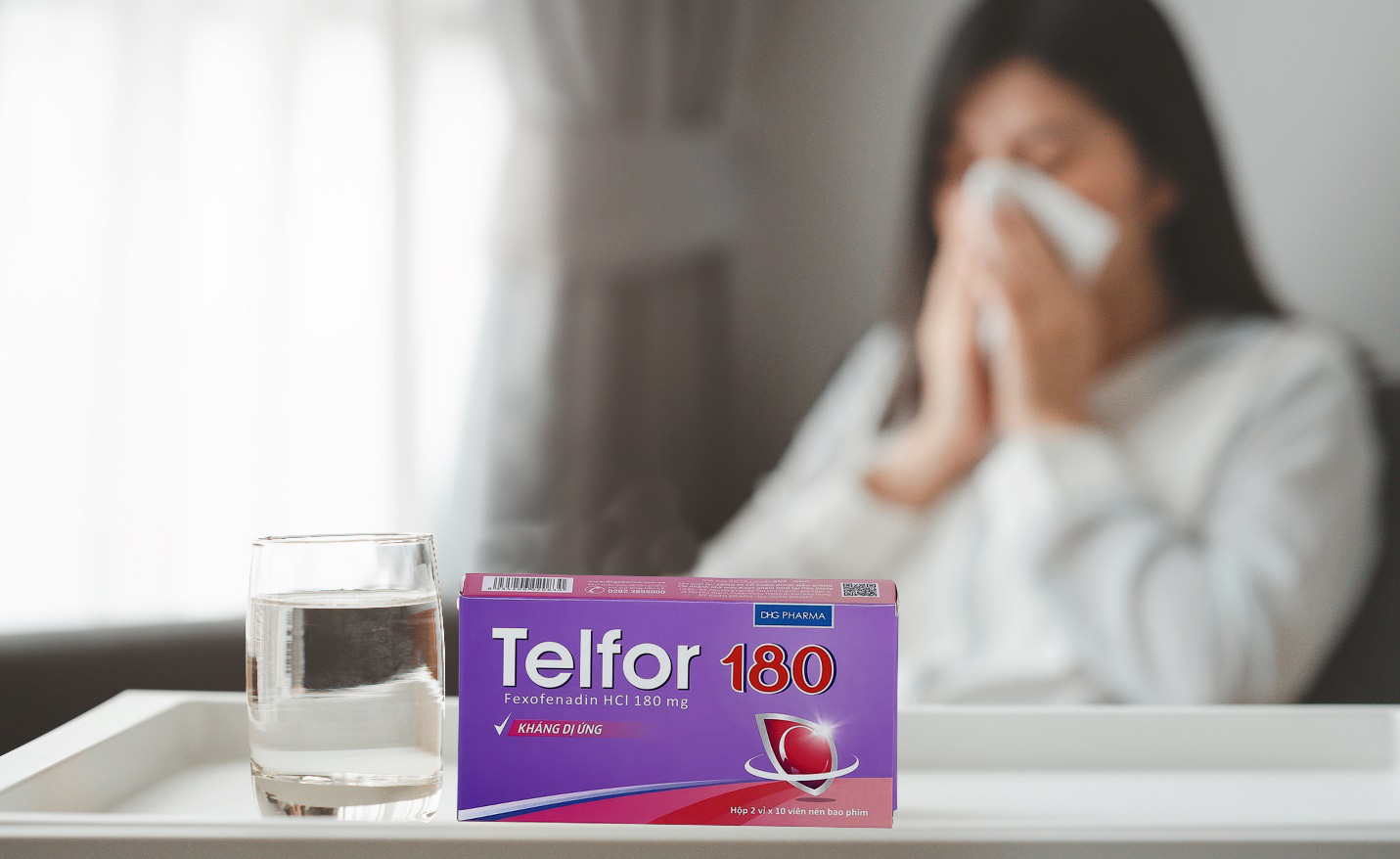 Telfor 180 helps relieve symptoms of allergic rhinitis quickly without causing drowsiness
Associate professor, Dr. Nguyen Thi Ngoc Dinh shared: Allergic rhinitis can't be prevented and its symptoms cause patients to often lack sleep, don't eat well, headaches, fatigue… symptoms, you can do some natural home remedies such as washing your face. nose, blowing your nose, pressing acupressure points…
In addition, it is necessary to avoid allergens such as closing windows at home, wearing masks when going out, washing hands after petting animals, regularly cleaning bed linen, blankets, mattresses, tables and chairs. , closet, in the car… to avoid mold, wear glasses outside to protect the eyes, shower every day to remove allergens from hair and skin.
In addition, when the weather is cold it is necessary to keep the body warm, drink lots of water, take a warm bath, adequate nutritional supplementation to increase endurance, immunity, adequate and regular exercise to maintain the ability to breathe. .steam.
In addition, you can choose several supporting medications such as decongestants in the form of tablets, sprays or drops to help relieve nasal congestion and sneezing. Eye drops help relieve itching and watery eyes. Antihistamines, such as Telfor 180, help relieve sneezing, runny nose, and itching caused by allergies.
Telfor 180 is a product of DHG Pharma – the leading prestigious pharmaceutical company in Vietnam. The main ingredient of Telfor 180 is Fexofenadine HCI, an antihistamine that acts selectively on peripheral histamine-1 receptors, preventing histamine from acting on these receptors, reducing symptoms of allergic reactions, nose, itching. In addition, the active ingredient acts on peripheral histamine receptors, so it acts quickly, causing less drowsiness than some first-generation antihistamines, thus keeping the mind focused and comfortable throughout the day. Currently, Fexofenadine is also present in prescriptions for the symptomatic treatment of rhinitis in F0 patients.
Telfor 180 is manufactured on line that meets Japan-GMP standards, so this product is effective and safe for consumers, meets strict circulation standards in hospitals and is exported to other countries.
Hau Giang Pharmaceutical Joint Company Products
Address: 288Bis Nguyen Van Cu, An Hoa District, Ninh Kieu District, Can Tho
Read the user manual carefully before use.
https://afamily.vn/mua-tinh-khong-con-so-viem-mui-di-ung-nho-chon-dung-ban-dong-hanh-20220314151226636.chn
You are reading the article
Winter is no longer afraid of allergic rhinitis thanks to choosing the right "companion"
at Blogtuan.info – Source: Afamily.vn – Read the original article here