Are you a man? episode 17: Tuan Khang discovers Truc Lam's identity
Are you a man? episode 17 aired on VTV3 on the evening of March 17. In this episode, Tuan Khang (Nhan Phuc Vinh) finally knows the truth about Truc Lam's (Thanh Huong) background. Because the relationship with his son was too bad, Tuan Khang's father was determined to break up with Truc Lam and once again chased her to Saigon. This makes Truc Lam bitterly recall the time 20 years ago when her lover also abandoned her in the same way.
20 years ago, Truc Lam was the mistress of Tuan Khang's father. On the fateful day when Tuan Khang's mother discovered that her husband was having an affair, she ran away and died in an accident. It can be said that Truc Lam also indirectly contributed to the death of Tuan Khang's mother.
Truc Lam originally intended to leave, but before leaving for the airport, she received a large amount of money that Tuan Khang's father transferred to her. Truc Lam's decision to return to his mistress's house to question him was so wrong, when it was this that made Tuan Khang discover everything. Seeing Truc Lam with his father, Tuan Khang was dumbfounded. He also blamed Truc Lam and his father for colluding in the past to kill his poor mother.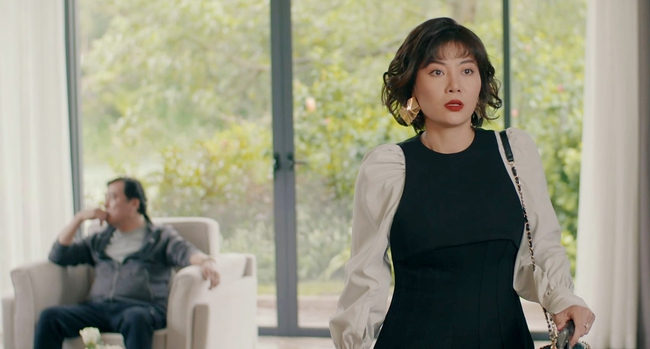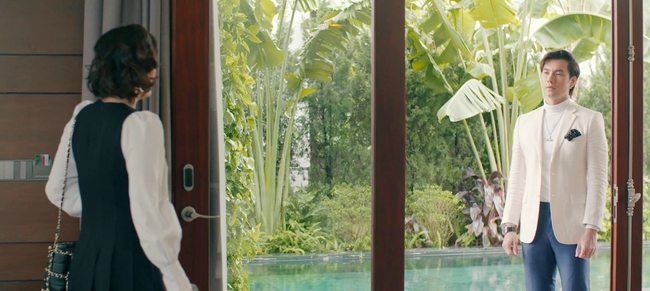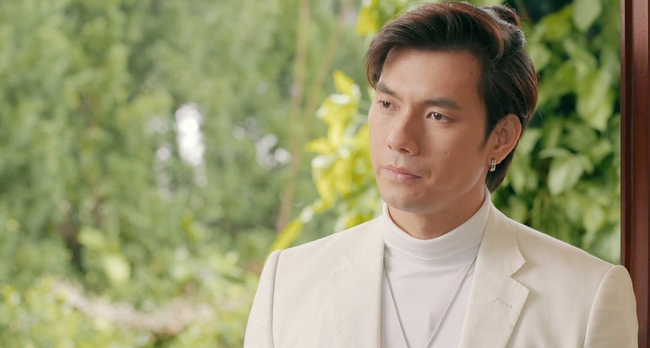 Are you a man? Episode 17: Bitter scene where the little tam cries and begs in front of the main house's grave
Remembering the old story made Tuan Khang extremely painful. He visited his mother's grave and Truc Lam later also came here to meet Tuan Khang. Truc Lam said that unlike Tuan Khang, during the past 20 years, both she and Tuan Khang's father have not lived comfortably, but every day have to suffer in misery because of the mistakes they have made.
Truc Lam said that since then, even though she had run away far away, every day on the anniversary of Tuan Khang's mother's death, she would visit the grave of "the main room" to ask for forgiveness. In front of Tuan Khang, Truc Lam once again clasped his hands and burst into tears, begging Tuan Khang's mother to forgive him. The scene made viewers feel bitter. Adultery is a sin, and its consequences are also unpredictable.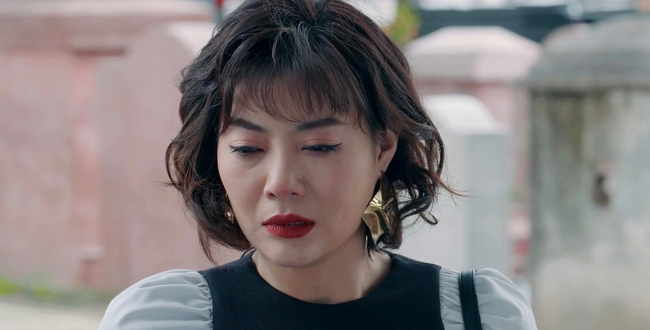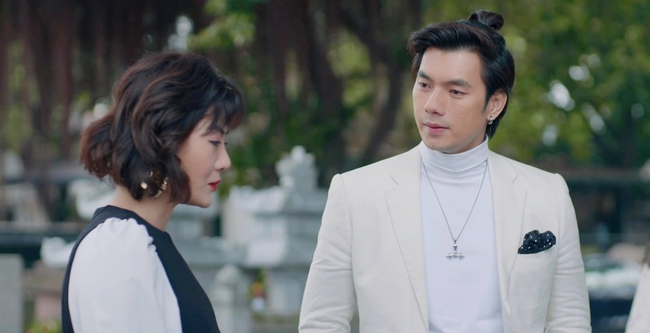 However, Truc Lam's response was only the coldness of Tuan Khang. He asks her to leave her mother alone, never to come here again.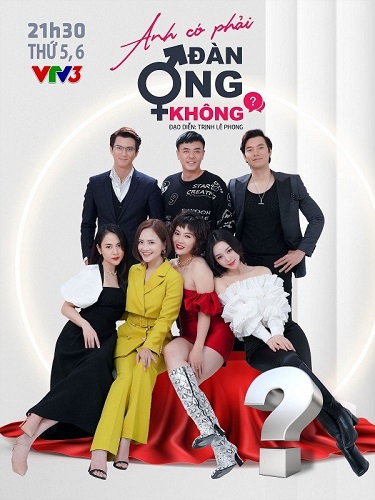 Mentality
45 minutes
January 13, 2022
21:40 – Thursday, Friday – VTV3
"Are you a man" is a story revolving around the lives of 3 men Tuan Khang, Nhat Minh and Duy Anh. Tuan Khang is like a big child who refuses to grow up, only knows how to play and doesn't care about others. Duy Anh – a husband who gives up ambition, stays at home to take care of his family so that his wife can be satisfied with her passion for business. Nhat Minh, Duy Anh's neighbor is a dry man who doesn't know how to show affection, so he often brings very humiliating moments to his wife. Three men with three personalities, contrasting circumstances sit down to share their own stories.
Directors: Trinh Le Phong
Performer: Nhan Phuc Vinh, Quynh Kool, Tuan Tu, Thanh Huong, Ha Viet Dung
Watch and see if you are a man, episode 18 aired on VTV3 on the evening of March 18.
https://afamily.vn/anh-co-phai-dan-ong-khong-tuan-khang-chet-lang-khi-biet-truc-lam-giet-me-minh-man-khoc-loc-cua- tieu-tam-truoc-mo-chinh-that-qua-chua-chat-20220317233242511.chn
You are reading the article
Little Tam Thanh Huong weeps in front of the main chamber

at
Blogtuan.info
– Source:
Afamily.vn
– Read the original article
here