Sức Khỏe
Covid-19 cases in Ho Chi Minh City are mild, less severe
Through monitoring, the number of Covid-19 cases in Ho Chi Minh City decreased continuously in both children and adults. People with the disease are usually mild and rarely get severe if they are not in high-risk groups or have underlying diseases.
On the afternoon of March 21, Ms. Nguyen Thi Huynh Mai, Chief of the Office of the Ho Chi Minh City Department of Health, said that in the past 24 hours, 288 children with Covid-19 were hospitalized at Children's Hospital 1, Children 2 and Children's Hospital. City.
The number of children with Covid-19 detected through examination was 631 cases, of which 59 children were hospitalized. Currently, there are 16 children on mask breathing, 14 cases of invasive mechanical ventilation.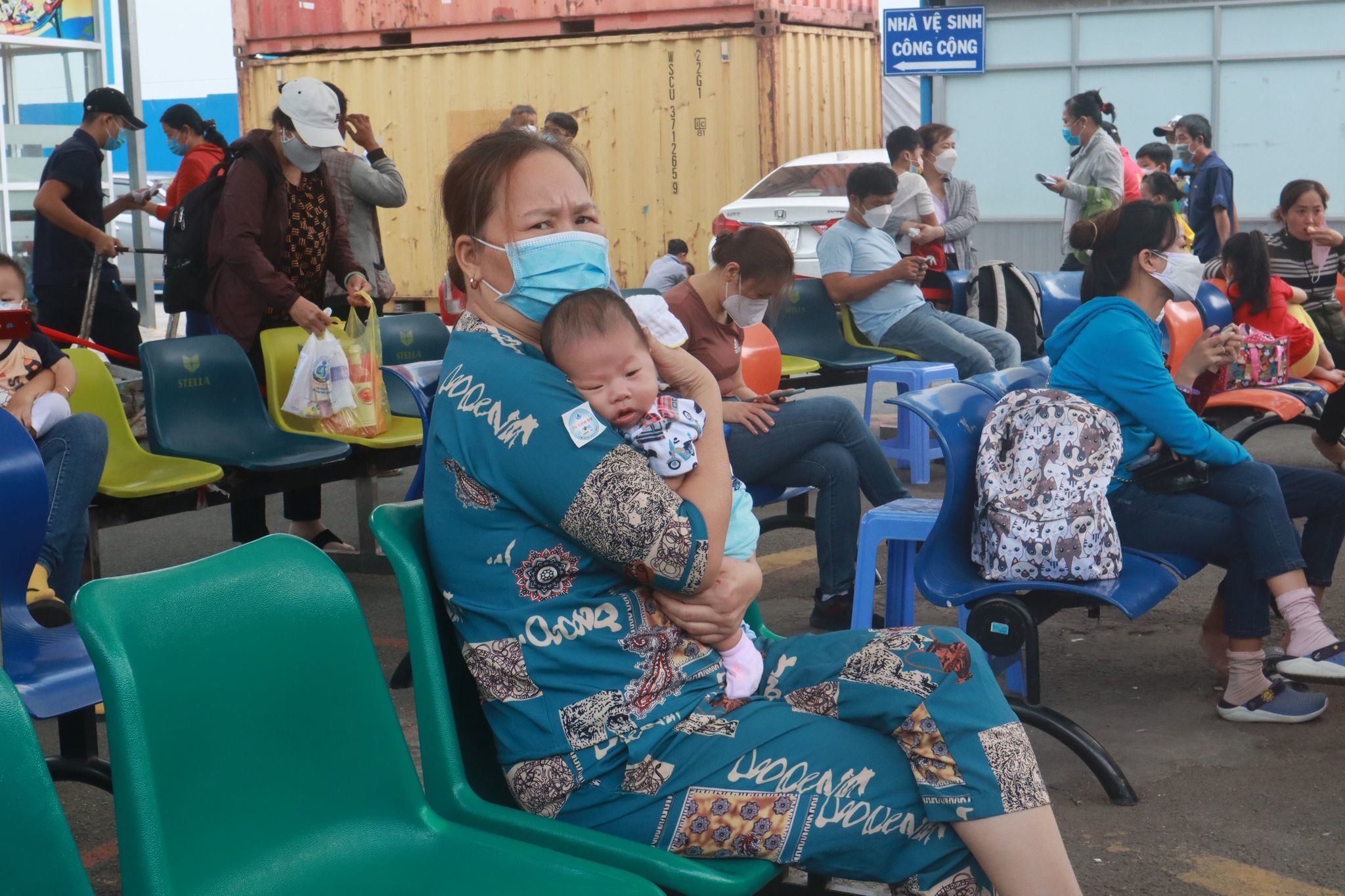 Children and parents wait for a Covid-19 test at Children's Hospital 1 in Ho Chi Minh City.
The health sector has noticed that since March 7 until now, the number of adult and child cases in Ho Chi Minh City has continuously decreased. However, to assess whether the city has passed the peak of the epidemic or not, it is still necessary to continue monitoring and supervising.
When asked about the situation of Covid-19 re-infection in Ho Chi Minh City, Ms. Mai said that people infected with Omicron have antibodies for 90 days, almost no re-infection with sub-lines of Omicron in 1-2 weeks. If reinfected, it is likely Delta variant infection. Ho Chi Minh City does not record re-infected people, but treats them like a normal Covid-19 case.
"F0 cases of re-infection with SARS-CoV-2 still need to be isolated at home or treated at a hospital within 7 days. If the test on the 7th is negative, they will be allowed to return to work and normal activities, Those who are positive will need to be monitored for another 3 days," Mai said.
According to the supervision of the health industry, in Ho Chi Minh City, the Omicron variant is gradually replacing the Delta variant, in which BA.2 dominates. Infected people are mostly mild, self-treated and isolated at home, after about 5 days, they are negative, except for those with underlying diseases, who are at high risk of being hospitalized.
Regarding the management of F0, Ms. Mai said that the city has deployed supporting software but still has some difficulties. Specifically, slower than the request of the person in need of support, the technical department had to move the server to Quang Trung software company.
"There were problems at first, but from today, the health stations have done very well. There are now over 21,000 cases of people registering to confirm F0 at home on the software," added Ms. Mai.
Security components
You are reading the article
Covid-19 cases in Ho Chi Minh City are mild, less severe

at
Blogtuan.info
– Source:
vietnamnet.vn
– Read the original article
here