Tech
People quit their jobs, people burned money for 20 years chasing 'crazy dreams'
Richard Branson and Jeff Bezos have both made successful space flights. A few wealthy people have flown into space before, but Branson and Bezos didn't just pay for the tickets – they spent money on the spaceship. In the future, those who are rich enough to leave Earth will not have to depend on government spaceships.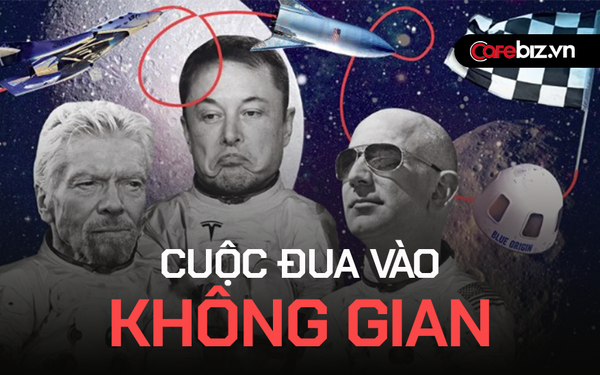 THE RACE INTO SPACE
These two trips have generated a lot of controversy. Some praise the technique and perseverance needed to send people into space and return them safely to Earth. Others hailed it as the miracle of pushing the boundaries of the possible.
However, others expressed disappointment that billionaires are wasting their money in space instead of focusing their resources on helping the world overcome the pandemic, or the problem of climate change, or any other. another crisis on Earth. Many people have died from Covid-19. Our planet is not intact. Perhaps these people, and the famous billionaire space enthusiast Elon Musk, should put their spaceships away for a few decades and focus on a few more immediate concerns.
Around the turn of this century, when the space companies of three billionaires Jeff Bezos, Elon Musk and Richard Branson were just starting to form, they were criticized for being too far-fetched. Now, things seem to be different. The joy of flying into space of billionaires seems to be just a small blip in the vast and vast aerospace field.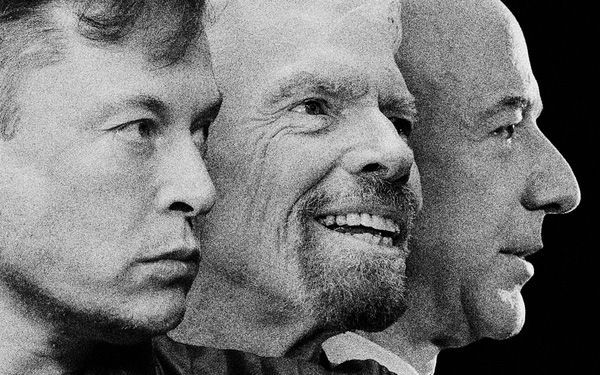 After decades, the Earth's orbit and beyond has been commercialized at an astonishing rate by dozens of private companies. Branson and Bezos' willingness to ride their own spacecraft is more than just a demonstration of how safe the ships are. It is also the door that opens to a new business activity.
In the coming time, others will continue to enter space, possibly in the thousands, along with tens of thousands of machines designed to continue to equip the journey to space exploration. What happens next will be one of the most important economic and technological stories of the next decade, whether or not Musk settles on Mars.
These are just a few of the recent little-noticed stories about the private space industry. The first was the IPO of a company called Astra Space, backed by venture capitalists, specializing in building orbital rockets. Their goal is to put satellites in orbit every day.
Shortly after Astra IPO with a value of $ 2.1 billion, satellite maker Planet Labs – the company that uses hundreds of eyes in the sky to take pictures of entire regions of the Earth daily also announced. plans to do the same, with an expected value of $2.8 billion. Firefly Aerospace is the company that owns a rocket on a launch pad in California. Musk's OneWeb and SpaceX are both regularly launching satellites to give the world high-speed internet access. Rocket Lab, from a country that previously did not have a spacecraft, New Zealand, is planning missions to the moon and Venus.
Some of these companies are considering IPOs through SPAC companies – a method that is quite popular on Wall Street. Easier access to the stock market has helped these companies attract billions of dollars from investors excited by an industry that used to depend on governments for military goals. As a result, the number of satellites orbiting the Earth is predicted to increase from about 3,400 to about 50,000 to 100,000 over the next decade.
WHAT'S THE FUTURE?
Those numbers are likely to change, of course, but the main message certainly remains the same: The space tourism race is just the beginning of a series of much larger, more transformative changes. The results of these changes will be unpredictable. However, there is ample evidence that this emerging industry will soon succeed.
To understand how far the private aerospace industry has come, look at Decker Eveleth, who, until a few weeks ago, was an anonymous senior at Reed University in Portland. Eveleth was a typical college student until one day, for fun, he scanned satellite imagery for stockpiles of weapons and other military infrastructure. However, he discovered 100 silos for intercontinental ballistic missiles located in a desert in northern China, fueling rumors that the country was building nuclear weapons in large numbers.
The Los Angeles Times once commented: "The Bezos-Branson-Musk space race is a massive waste of money and scientifically useless." Hiltzik – a well-known writer continues to refute the recent wave of advances in the private aerospace sector, comparing it to just a distraction and thrill-seeking act.
"The Bezos-Branson-Musk space race is a huge waste of money and scientifically useless"
Ignoring the fact that people still spend billions of dollars a year watching sports and playing video games, examples like Eveleth's are a good reminder that technological advancements aren't always the main issue. A-to-B output that is still valid in pure science.
Not to mention, satellite networks can be used to monitor crop health, factory emissions and rainforest loss. Satellite internet services from SpaceX and OneWeb have the potential to serve the billions of people who can't access broadband in a completely different way. The success of Rocket Lab, a company created by a guy without a college degree who taught himself essential rocket techniques in a warehouse, also speaks to the potential of private space businesses. . Rich people like Bezos or Musk are only a relatively small part of this larger picture.
Of course, businesses operating in the space sector are still subject to high risks, with profits not guaranteed. While companies like SpaceX, Rocket Lab, and Planet are valued in the billions of dollars, they have yet to show they can turn a profit as smoothly as their other businesses on the ground. Space, as everyone in the industry used to say, is hard. But a slew of new space companies, including those run by some well-known tycoons, are trying to figure out, and the potential rewards are certainly immense.
Man never ceases to amaze when he brings his imagination and ingenuity into new realms of play and exploration. The question to ask now is: "What's next?"

https://cafebiz.vn/cuoc-dua-ba-chu-nen-king-te-khong-gian-cua-jeff-bezos-elon-musk-richard-branson-nguoi-bo-viec-ke-dot- tien-suot-20-nam-chay-theo-giac-mo-dien-ro-20220322161233954.chn
You are reading the article
People quit their jobs, people burned money for 20 years chasing 'crazy dreams'

at
Blogtuan.info
– Source:
genk.vn
– Read the original article
here