Kinh doanh
The US "pumps" more gas to the EU, helping to reduce dependence on Russia
(Dan Tri) – The US and EU will increase the supply of liquefied natural gas (LNG) to European countries by the end of this year to replace Russia's supply.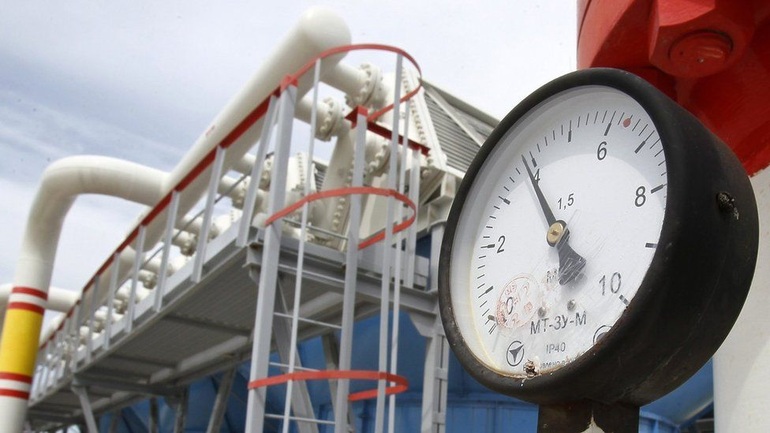 Under the agreement just reached between the US and EU, Europe will receive at least 15 billion cubic meters of additional LNG supply by the end of this year, but it is not clear where the supply will come from. The member countries will also work to ensure that the US needs to import 50 billion cubic meters of fuel until at least 2030. The purpose of this cooperation agreement is to help Europe reduce dependence on gas supplies. Russia, which accounts for about 40% of the continent's needs.
"Together we are reducing Europe's dependence on Russian energy," US President Biden said at a joint press conference with European Commission President Ursula von der Leyen.
Mr. Ursula von der Leyen said that the additional 15 billion cubic meters this year is "a big step in that direction".
Europe is trying to diversify energy sources in order to "starve" Russia's revenue. But it is a heavy duty. Because every year Russia supplies Europe with about 150 billion m3 of gas through pipelines and 14-18 billion m3 of LNG. That means any disruption to the flow of gas from Russia will be difficult for Europe to cope with.
"It's an initial step, but relatively small compared to the overall supply from Russia," said Jonathan Stern, a research fellow at the Oxford Institute for Energy Studies.
The important issue is that Russia is the largest gas supplier to Europe. The continent also holds the largest share of Russian coal and oil imports. As a result, the EU has struggled to move energy policy away from Moscow.
Details of how the plan will be implemented are now in the hands of energy companies. US LNG suppliers and buyers from Germany will meet next week in Berlin to work out possible deals.
The US has been supplying more LNG to Europe, with shipments doubling to a record 4.4 billion cubic meters in January and the same level in February. Delivering another 15 billion cubic meters of LNG could possible as long as Europe continues to pay higher prices for these shipments than Asian buyers. Global LNG supply will only increase significantly in 2025 as new policies are implemented.
It is not clear where this additional supply will come from or if shipments are being diverted from other regions. Senior U.S. officials said it was not possible to say how much of that additional 15 billion cubic meters of LNG was supplied from the United States and how much was from Asian or other sources.
But for now, European buyers are still competing with Asian countries for the world's meager LNG supplies.
Germany also announced a plan to significantly reduce fossil fuel imports from Russia, with the goal of becoming almost completely independent of Russian gas by mid-2024. Critics say the plan is a scam. unattainable because Germany is the largest customer in Europe of Russian gas imports.
The ambitious agreement of the US and EU is very detailed. Senior US officials say US projects can meet a demand of 50 billion cubic meters, and Europe is committed to trying to meet that demand so US manufacturing facilities can make decisions. invest.
The US has also worked with partners in Asia to secure supplies this winter but is also stocking up for next winter.
You are reading the article
The US "pumps" more gas to the EU, helping to reduce dependence on Russia

at
Blogtuan.info
– Source:
dantri.com.vn
– Read the original article
here