Ô tô - Xe máy
5 car models were cut off equipment when returning to Vietnam
Many car models for some reason when brought back to Vietnam were cut off by manufacturers. This can help reduce product costs but also make Vietnamese customers suffer.
When a new car model is launched, consumers will compare the configuration between versions sold in Vietnam and abroad to assess the difference. In fact, when returning home, many models have been cut with many options in terms of both exterior, engine options, comfort and safety features.
Let's review some new car models that have their equipment cut back when brought back market Vietnam in the past 1 year:
KIA K3 2022 does not have an electronic handbrake
The new generation of Kia Cerato with the name K3 has been launched in Vietnam since September 2021 with 3 versions. Although upgraded a lot in terms of exterior design and equipment, compared to the international version KIA K3 lacks some equipment.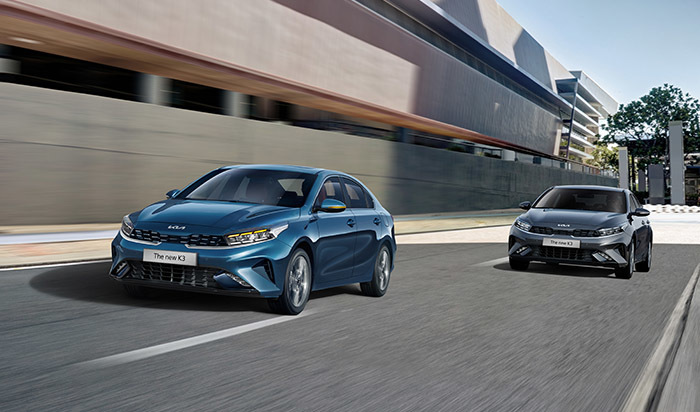 KIA K3 2022 does not have a full digital watch like the version sold in Korea.
In Korea, the most advanced version of Kia K3 equipped with 2 10.25-inch screens for the entertainment area and digital dashboard. Meanwhile, K3 version 1.6 Premium in Vietnam is only equipped with a 10.25-inch entertainment screen while the dashboard is still analog.
One of the most anticipated equipment is the electronic handbrake that has not appeared on the K3 2022. However, on a positive note, the cutting of equipment helps Kia's C-class sedan maintain the cheapest price in the segment. segment.
A few days ago, Kia officially added the K3 GT version to the Vietnamese market. This version uses a 1.6L Turbo engine, equipped with an electronic handbrake and adds a number of other safety equipment, thereby helping to "close" the equipment gap between K3 sold in Vietnam market. and at home Korea.
Hyundai Grand i10 2021 does not have projector halogen headlights
Before its first launch in the Vietnamese market in August 2021, the new generation Hyundai i10 was launched in the Indian market. Although the Hyundai Grand i10 brings many attractive changes focusing on design and comfort, when comparing the versions sold in Vietnam with the international version, there is still a shortage of equipment.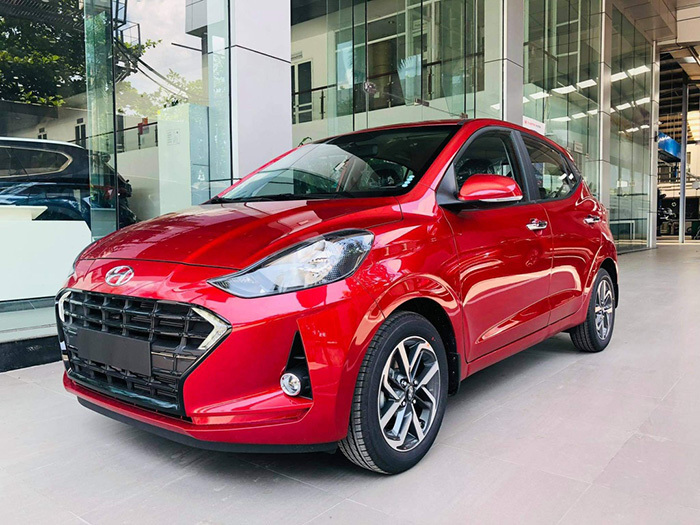 Hyundai Grand i10 in Vietnam only has halogen headlights for all versions.
Specifically, both the hatchback and sedan variants of the Hyundai model have regretted many Vietnamese customers when they are not equipped with the Arkamys sound system and projector halogen headlights like in the Indian market, but use them instead. omnidirectional reflector halogen bulbs for all versions from standard to premium.
Although halogen bulbs have the advantage of low cost, easy to replace and repair if damage occurs, but compared to bi-halogen headlights, it is still very "lame". In fact, this is the detail that many customers buy when buying a car Hyundai Grand i10 The new generation has to spend more money to upgrade to bi-halogen lamps.
Nissan Almera 2021
In August 2021, Nissan Vietnam introduced Almera 2021 (formerly known as Sunny) in the Vietnamese market with 3 versions priced from 469-579 million VND. The number of versions in Vietnam is 2 less than in Thailand, where this model is manufactured and imported to the country.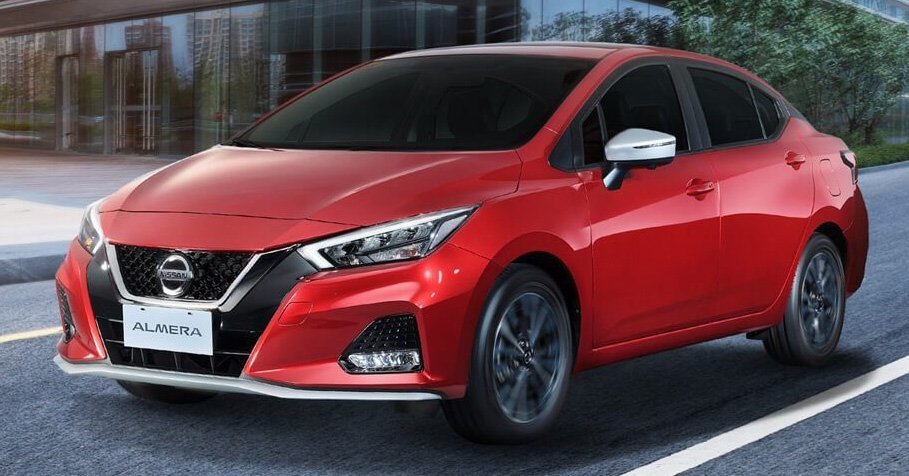 Nissan Vietnam is preparing to overcome the phenomenon of steaming on the windshield by installing a hot air conditioner, which is not available for Almera models sold in Vietnam.
Compared to the high-end version in Vietnam with a similar version being sold in the Thai market, the Nissan Almera 2021 is "cut off" the radar, so it lacks 2 safety equipment items including a forward collision warning system. (FCW) and intelligent automatic emergency braking (AEB).
Recently, the Nissan Almera 2021 was once again "called" in Vietnam because it does not have hot air conditioning equipment. This causes many customers, especially in the North, to suffer from steaming of the steering wheel when it is raining and cold, greatly affecting the visibility and safety of the vehicle.
To overcome this shortfall, Nissan in Vietnam has come up with a solution to add hot air pipes (the car already has a waiting line) and update the control software because there are versions using automatic air conditioning. .
Mercedes-Benz GLC 300 2021 lacks AMG brakes
Not only popular models are cut equipment, but this is also recorded in some luxury cars such as Mercedes-Benz. Specifically, the Mercedes GLC 300 model in Vietnam launched in early 2021 lacks AMG brakes and run-flat tires.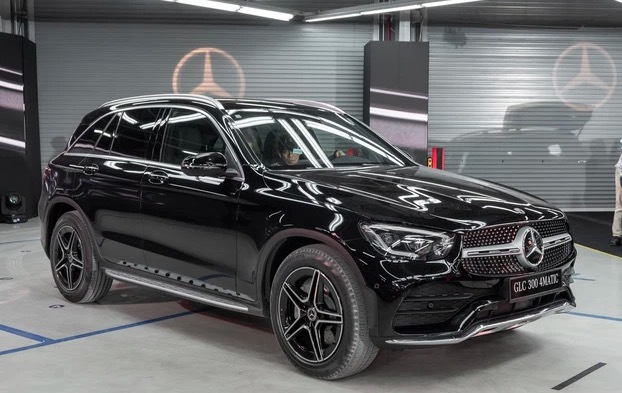 Mercedes-Benz's luxury GLC 300 model has AMG brakes and run-flat tires cut.
Accordingly, the AMG brake kit, manufactured exclusively by Brembo, is capable of withstanding high temperatures of over 500-600 degrees Celsius. This detail can help improve braking performance, brake distance due to larger pistons, and brake discs. better heat dissipation and larger contact area of ​​the brake pads. Details such as AMG brake calipers, discs, and brake pads, if installed in the garage outside, are up to 100 million VND.
Previously, the two C-Class and GLC models manufactured after September 2020 also did not have the automatic parking feature like the standard overseas version. However, the selling price of these models later increased to 100 million VND.
Isuzu D-Max 2021 lacks cruise control equipment
In April 2021, the new generation Isuzu D-Max 2021 was launched in the Vietnamese market. Unlike in the Thai market, D-Max has relatively flat sales and often "takes off" the pickup truck segment. Therefore, reducing the selling price is a way to "please" Vietnamese customers.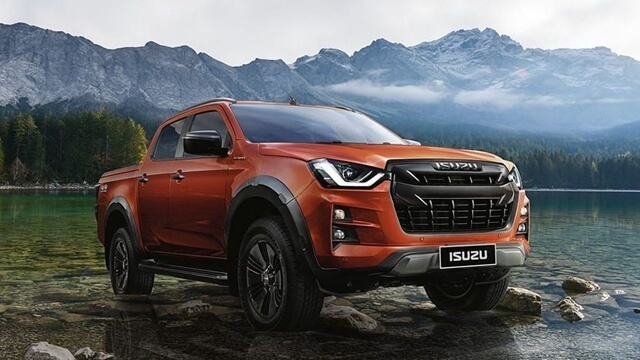 The D-max pickup model sold in Vietnam does not have Cruise control.
Compared to the old generation, the Isuzu D-Max 2021 sold in Vietnam is equipped with a series of facilities on the most advanced "Type Z" version including remote engine start, blind spot warning, vehicle warning cross when reversing. However, this pickup model regrets that there is no cruise control system (cruise control), a "basic" equipment on most current pickup models.
In addition to the lack of cruise control equipment, the Isuzu D-Max 2021 sold in Vietnam is also "cut" of the 3.0L VGS Turbo diesel engine version. Therefore, Vietnamese customers do not have the opportunity to experience this powerful and high-class engine.
The lack of 3.0 diesel engine version is also a similar problem with the pickup model that shares the same chassis and engine platform with Isuzu, the new generation Mazda BT-50 in Vietnam.
Royal Union(synthetic)
What perspective (or experience) do you have on this issue? Please share the article about the Department of Automobiles and Motorcycles by email: [email protected] Appropriate content will be posted. Thank you!
You are reading the article
5 car models were cut off equipment when returning to Vietnam

at
Blogtuan.info
– Source:
vietnamnet.vn
– Read the original article
here