A young man just shared how to travel with a trip from Hanoi to -𝐏𝐡𝐮́ 4N3D for only 100,000 VND. After detailing the itinerary, he was praised by many friends for his shopping savvy.
If you are also planning to travel, please take a look at this youth method. Not only go to Quy Nhon-Phu Yen but also can implement ways to save money and stay effective on other trips.
Specifically, the itinerary goes as follows:
Day 1: Hanoi – Quy Nhon (Mount Ong Temple – Electric Field – Ky Co – Eo Gio)
Budget travel: From Ho Chi Minh City to Binh Hung Island – Nha Trang for 2 days for only 2 million VND, eating and drinking is still "cool"
I traveled alone from Hanoi, so I got to know a woman in Ho Chi Minh City in the review group, messaged and chatted, so I decided to stay at the same hotel for 2 nights. Hire a car driver to take two sisters to different places together for 1 day for 600,000 VND.
– Morning: I took a 6:30 flight to QN at 8:30. 9:00am airport pick up to Ong Nui Pagoda and wind farm then lunch at restaurant near Eo Gio (free ticket).
– Afternoon : 13:00 I went to Ky Co (ticket 100k + tram 90k transfer 2 points).
– 15h30 transfer to Eo Gio (25k ticket) take pictures until 18h back to hotel in city center.
– Afternoon: Because the day is quite tiring, so after taking a shower and resting for a while, go out to eat vermicelli at Ngo May, then sit at a nearby cafe.
Day 2: Phu Yen (Mui Dien – Nghinh Phong Tower – Bai Xep – Ghenh has been served)
Getting to know some of the brothers and sisters in the review group, including 6 people who rented a self-driving car to go to Phu Yen, the three-point ticket at Phu Yen is 20,000 in all, except the tower, which is free. The total entry to Phu Yen is divided into 420,000 VND/person.
– Morning: 07:30 Depart from Quy Nhon to Mui Dien (126km) and arrive at 10am. Ride 20 minutes, play till 12:00, back to Tuy Hoa town for lunch at Ba Tam restaurant famous for tuna dishes at 289 Le Duan (must try as everyone on our team praised it).
– Afternoon: 13:30 go to Nghinh Phong tower to take pictures and then move to Xep beach (I saw yellow flowers on green grass). Then go to the end point is Ghenh Da He. 17:00 start back to Quy Nhon city.
– Afternoon: 19:00 Back to the hotel to take a shower, then eat seafood on Xuan Dieu street, then go back to sleep.
Day 3: Green Island Tour (750 thousand VND package)
Maybe this is a tour of tourist islands in the provinces that I have visited, which I feel most satisfied with from AZ.
– 07.00 by car, pick up at hotel and go to port. For those who suffer from seasickness, it is better to take anti-sickness medicine before staying at the hotel, from the port to the island by canoe about 30-40 minutes. There are 3 main destinations on the island that are sent from the time of booking the tour with an 8 course lunch menu. They were given hats and water bottles. Canoeing until 15:30 will pick you up back into town to your hotel at 16:30.
– In the evening, go for snacks with specialties on Phan Boi Chau street, then walk around to drink water, walk along the beach square.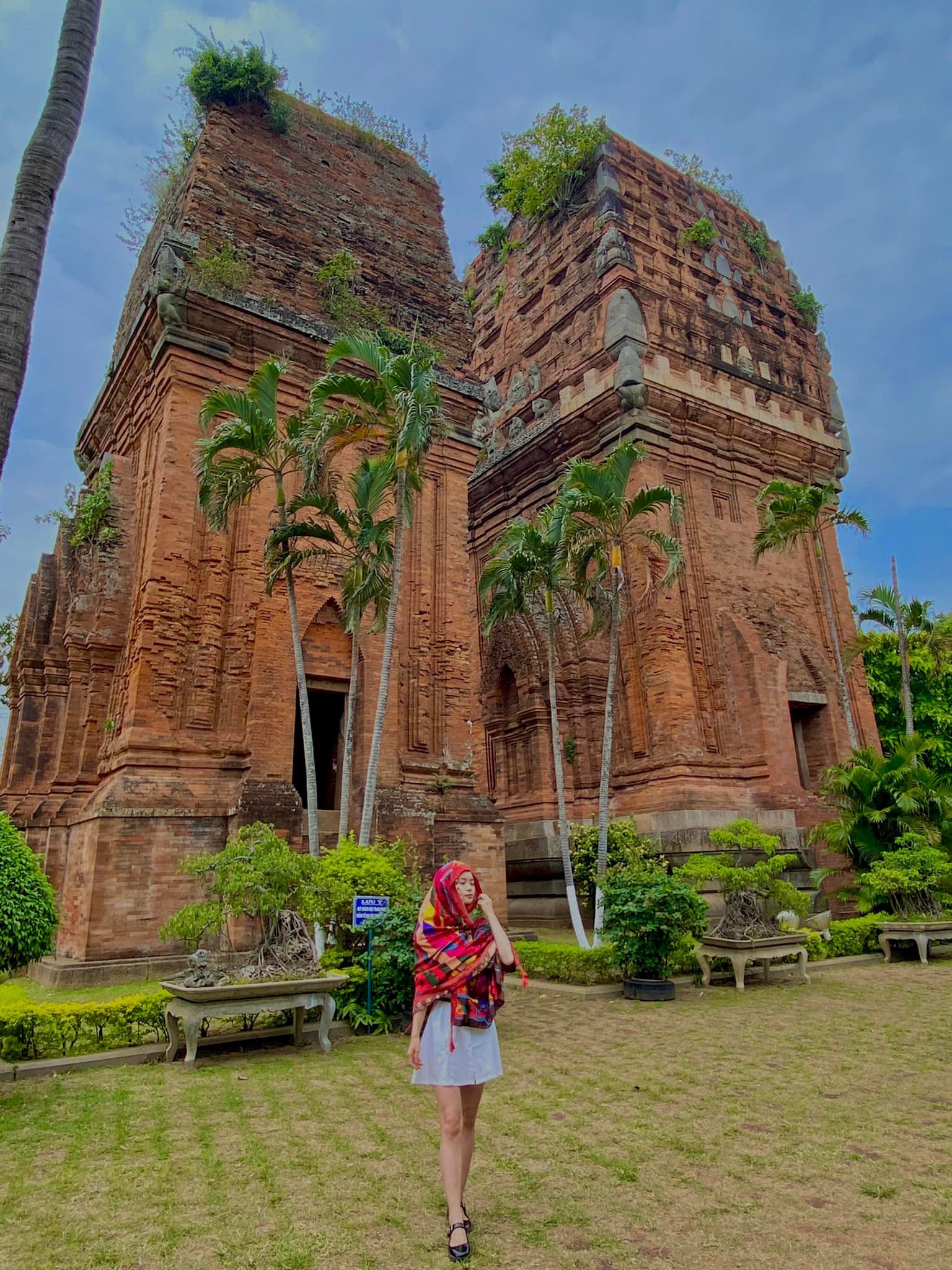 Day 4: Quy Nhon (Twin Towers – Thien Hung Pagoda) – Hanoi
Because I have a flight at 15:30, I planned to go to Trung Luong KDL at 6 am, back to the hotel at 11 am to get new things to go to 2 other places, but woke up at 5 am it was cloudy and rainy, So I just went for breakfast and coffee.
– Order a car at 11:30 from Mr. Quoc Nguyen (tel: 0378444147). He also took a very enthusiastic and funny photo, picked up from the hotel to the Twin Towers (ticket 20 thousand VND, car park 15 thousand). Going to Cake Tower is less beautiful, but fixed until April.
– Go to Thien Hung Pagoda to play until 1:15pm transfer to airport to return to Hanoi to end the trip.
Move:
I personally booked a return flight ticket to Vietnam Airlines and back to Bamboo on the app 3 weeks in advance.
Transfer points in Quy Nhon and Phu Yen by car. Taxi Hanoi – Noi Bai (230 thousand dong), TP.QN – SB Phu Cat (200 thousand).
Accommodation:
Hotel HaTa 35 Hotel Nguyen Nhac booked online (256K VND/night). I went day and night, just slept again, so I didn't need a view, just a clean, spacious room with windows and an elevator. Right in the center, 5 minutes walk from the main square and the sea, the owner is funny.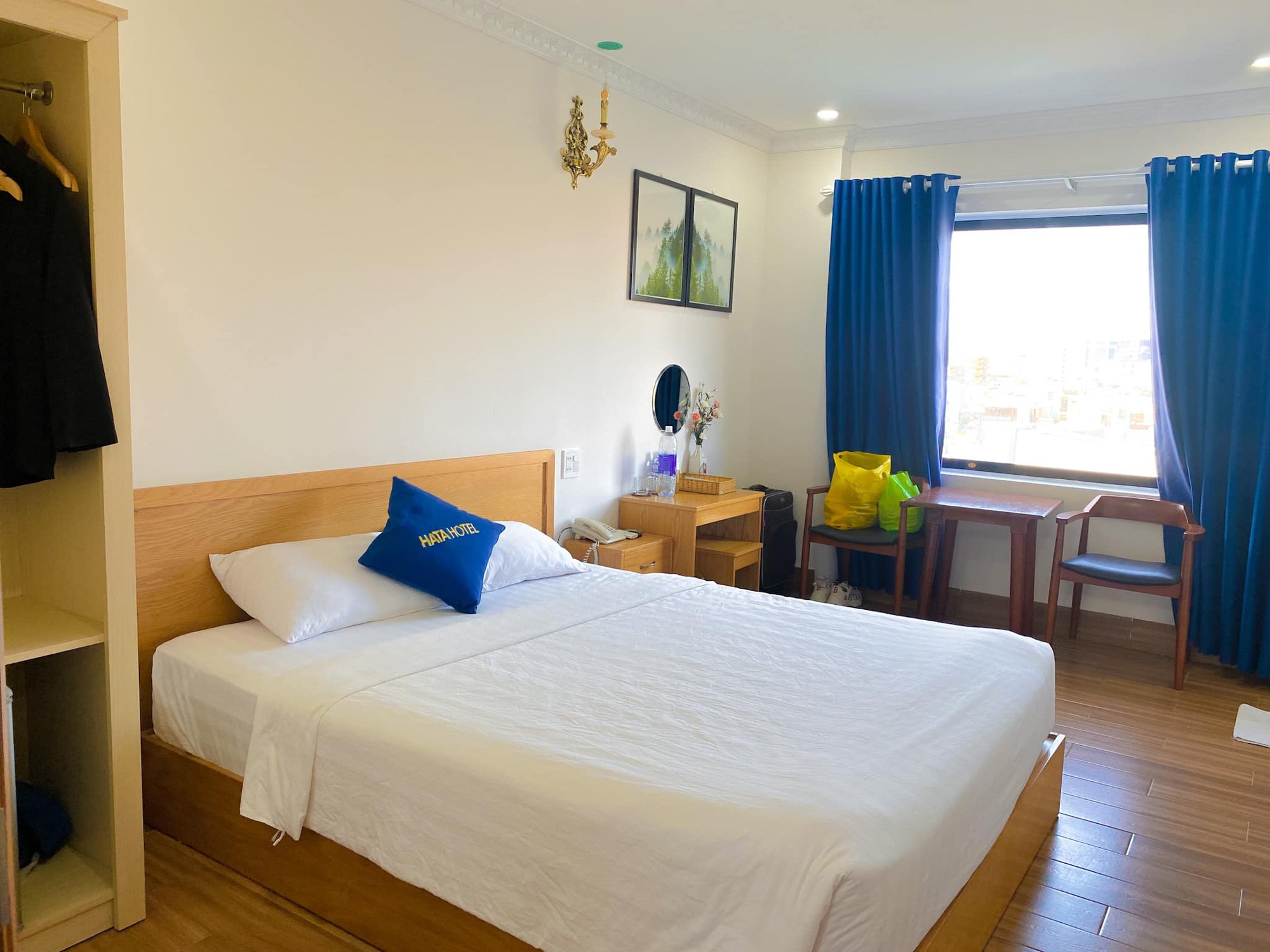 Rent
Meo boho – 22 Ngo May, 200m from my hotel (Price 100 thousand VND/set/day, accessories 30.000 VND).
Eat
– If you eat snacks along Phan Boi Chau or Ngo May roads, many cheap roadside restaurants (from 10-15 thousand VND).
– After eating the snails, go to Ngoc Han Street, Princess. Eat seafood along the coast of Xuan Dieu road.
– Lots of lovely cafes around the center near the square (in the evening, go to the Surfbar cafe on the beach).
Total cost: 5,164,000 VND
– Food and drink: 865 thousand VND
– Tickets for points: 325 thousand VND
– Green Island Tour: 750 thousand VND
– Room rate for 3 nights: 512 thousand VND
– Dress + accessories rental: 230 thousand VND
– Round-trip airfare from Hanoi to QN: 1,435,000 VND
– 2 times taxi + SB bus to Hanoi: 482 thousand VND
– Total cost of a car moving in Quy Nhon and going to Phu Yen: 565 thousand VND.
The cost also depends on everyone's eating and drinking and how you're traveling (it would be cheaper to go with 2 or 4 people).
My favorite trip from the people here to the sights left me with a lot of trouble. See you again in Quy Nhon and Phu Yen one day.
And here's a luxurious and seamless picture of this young man on his way to Quy Nhon – Phu Yen: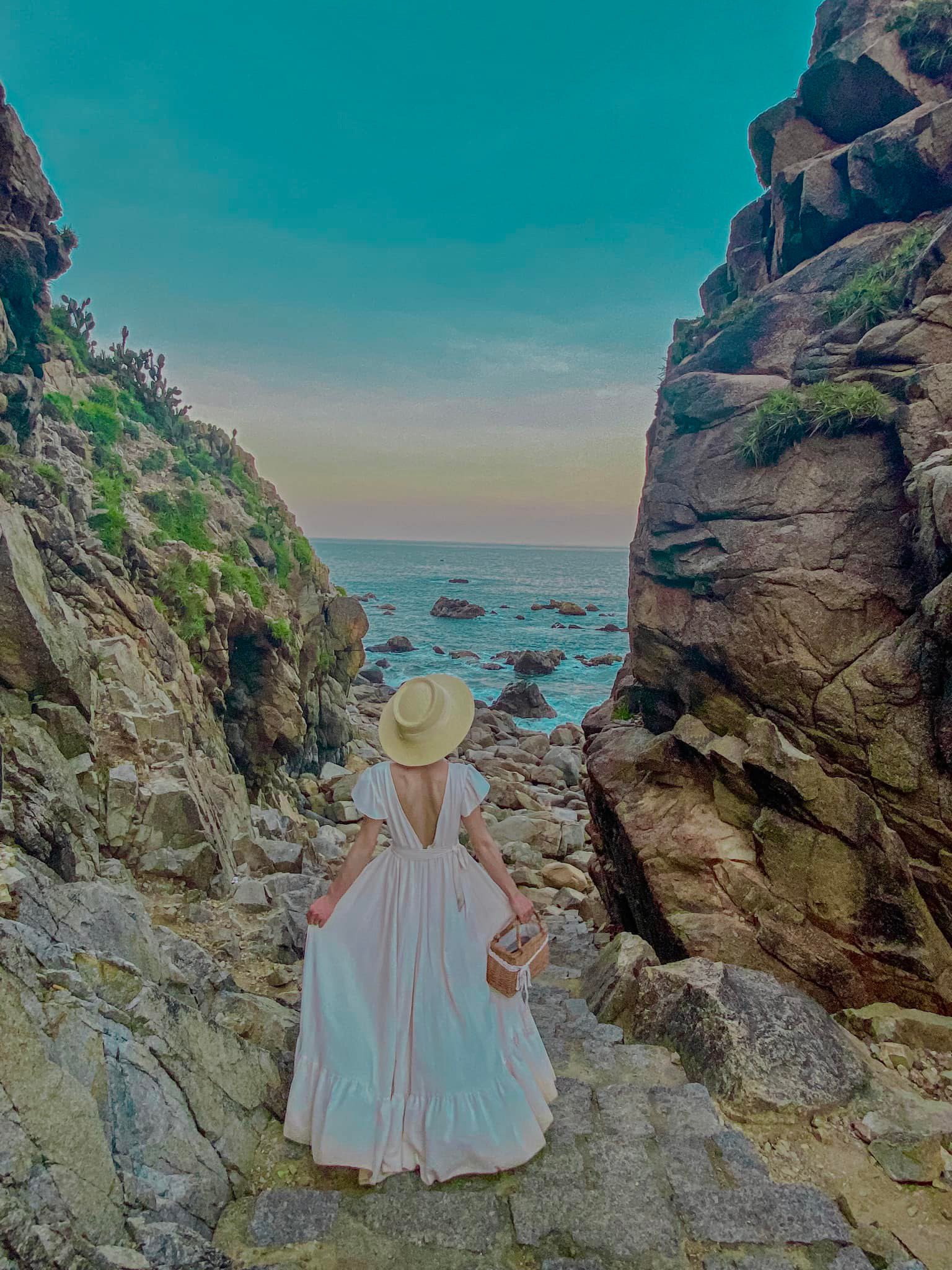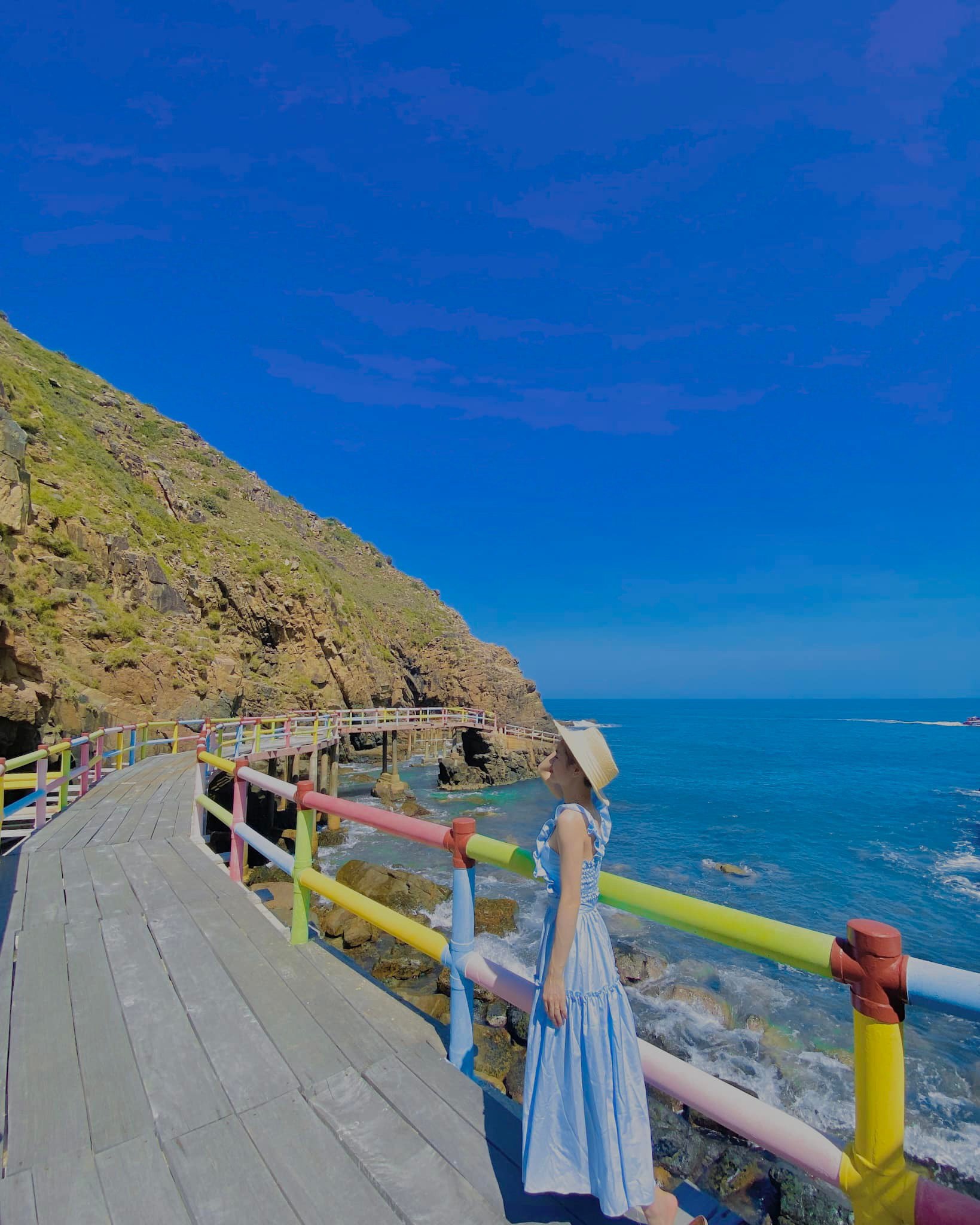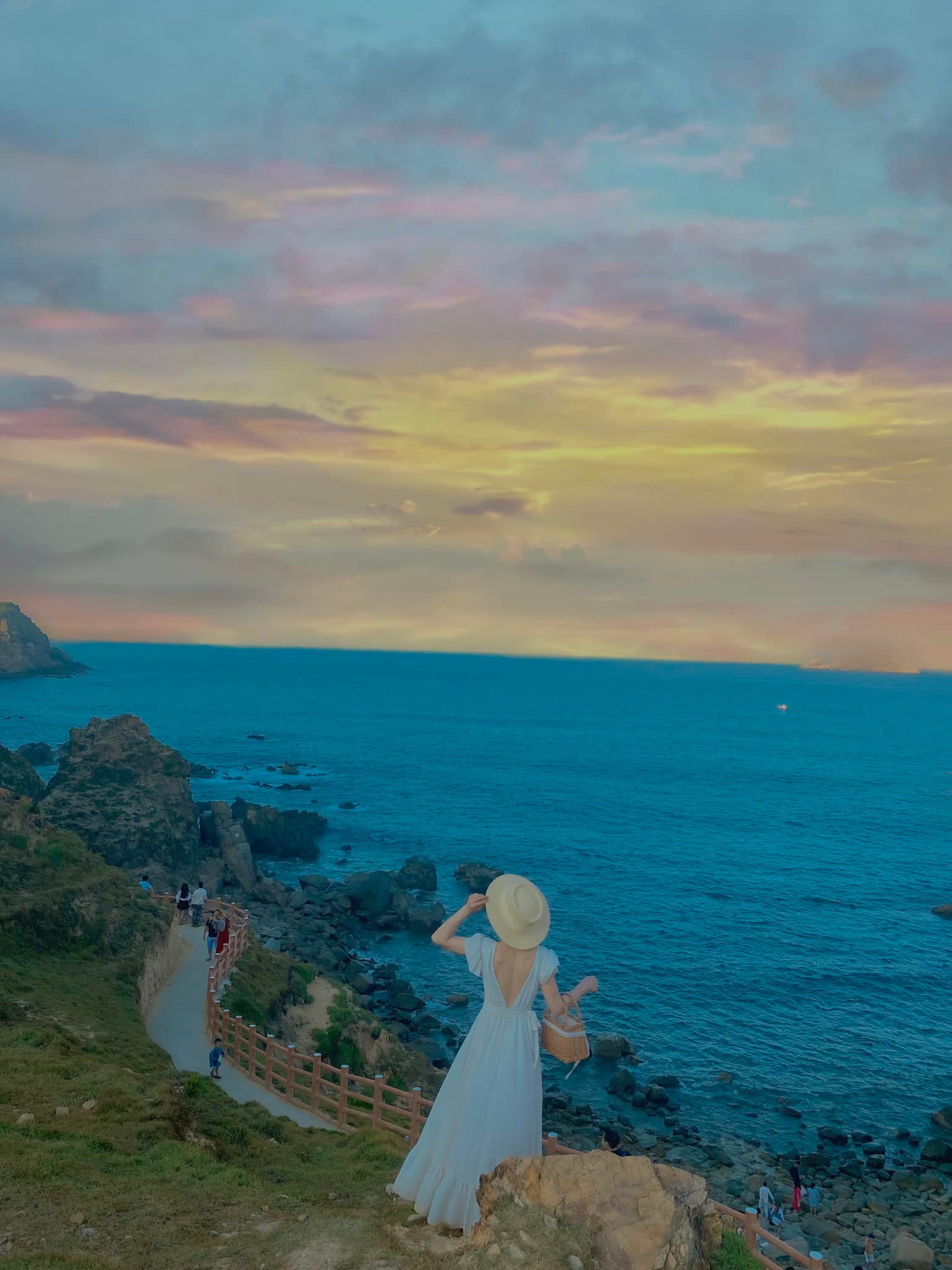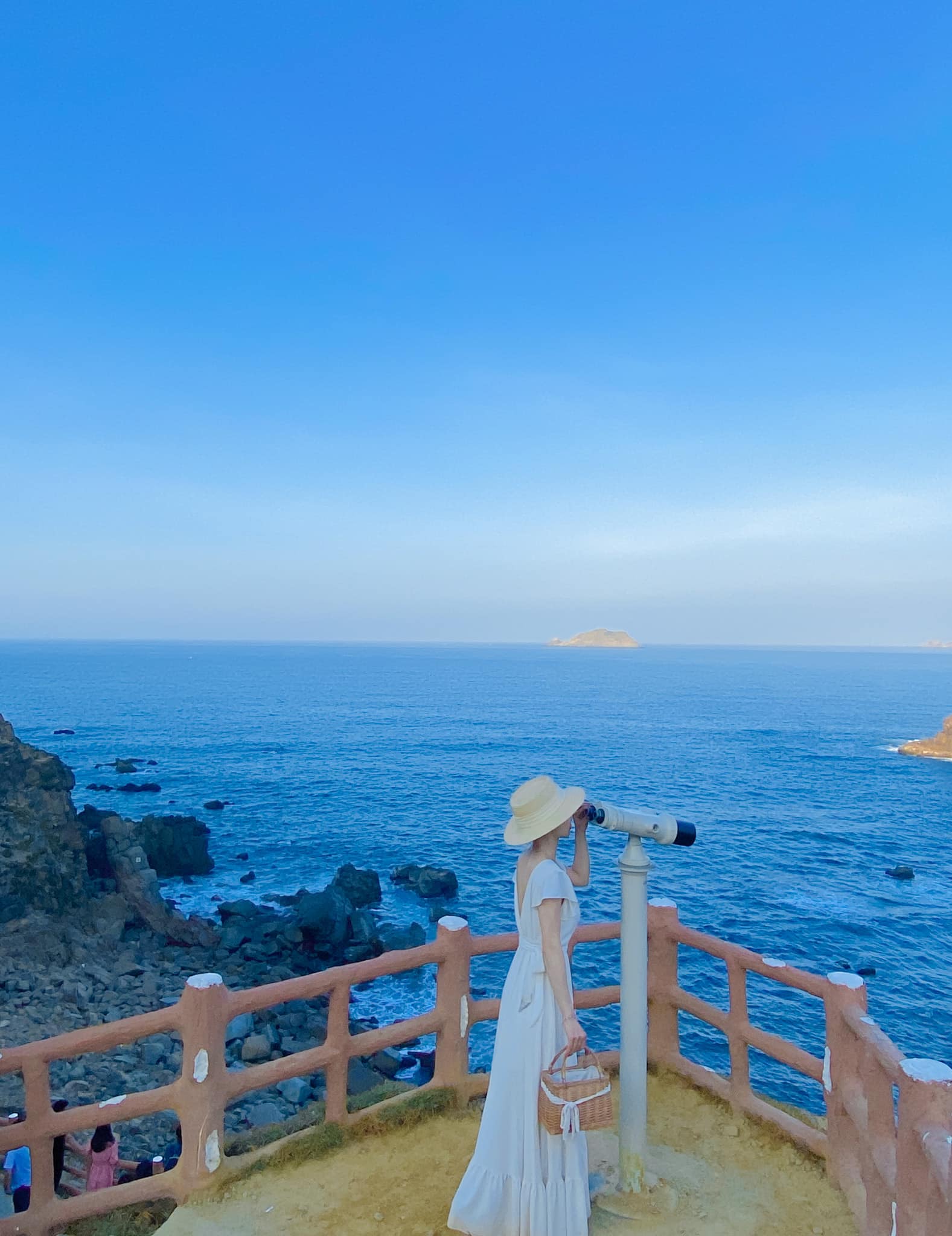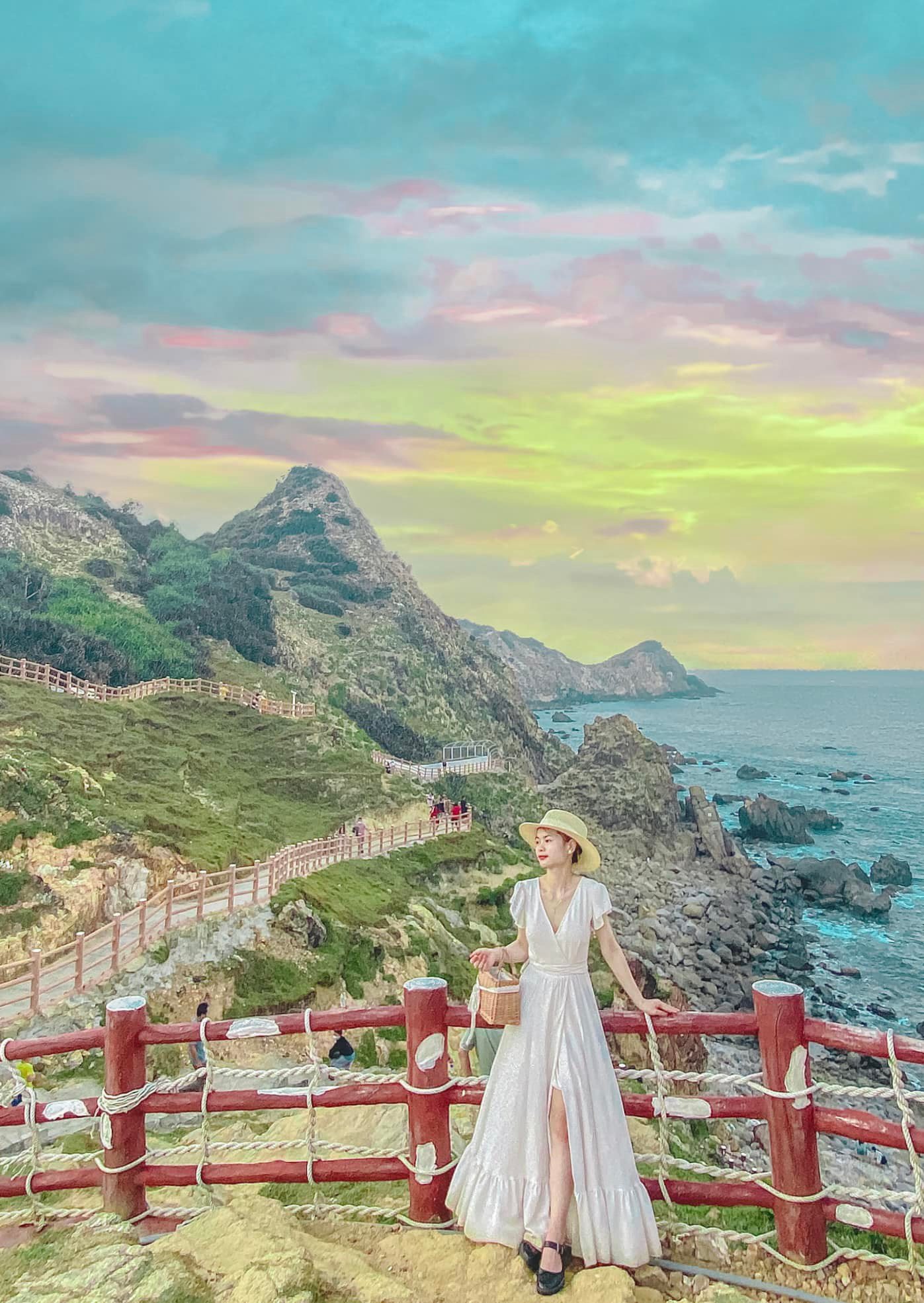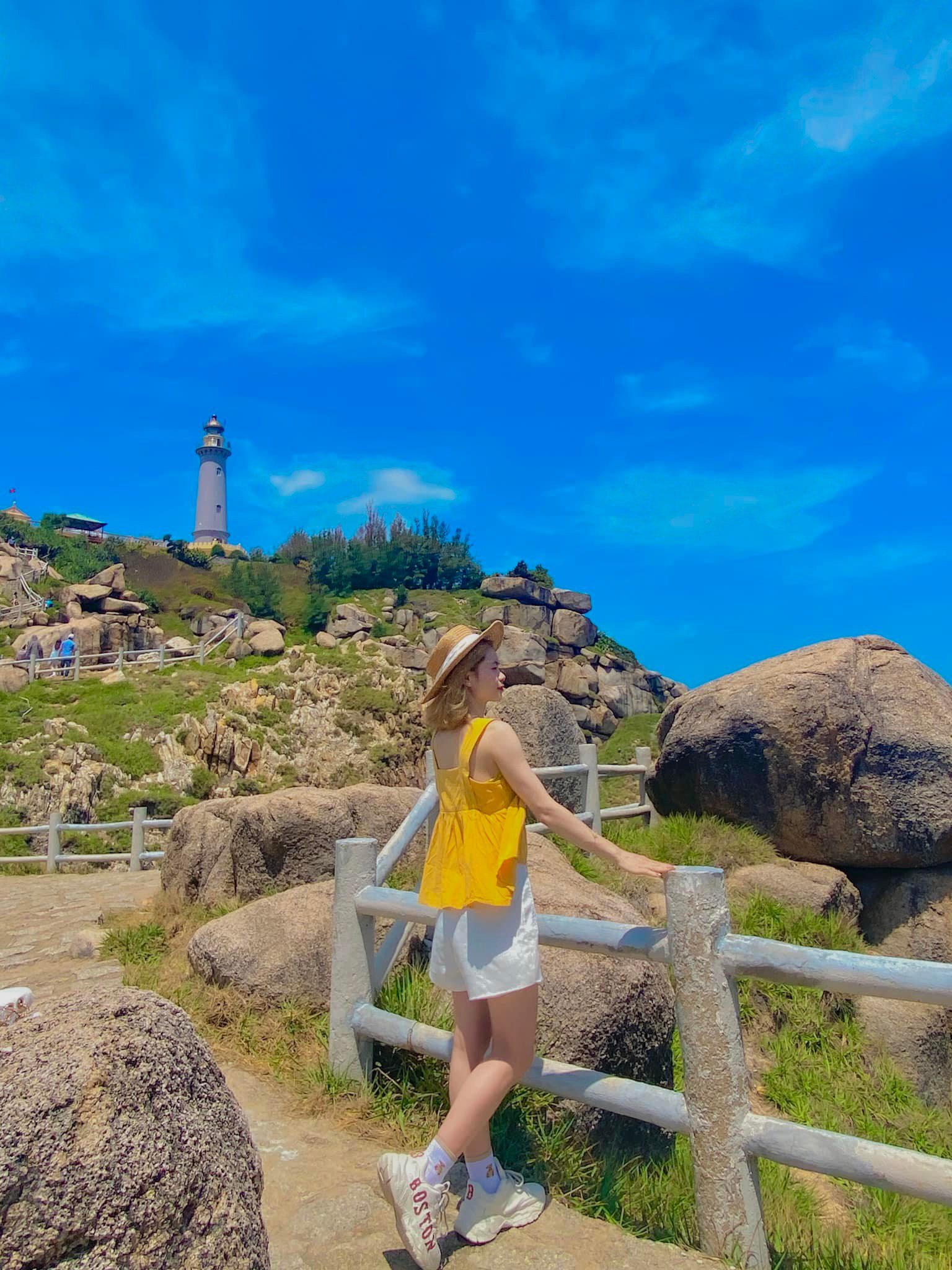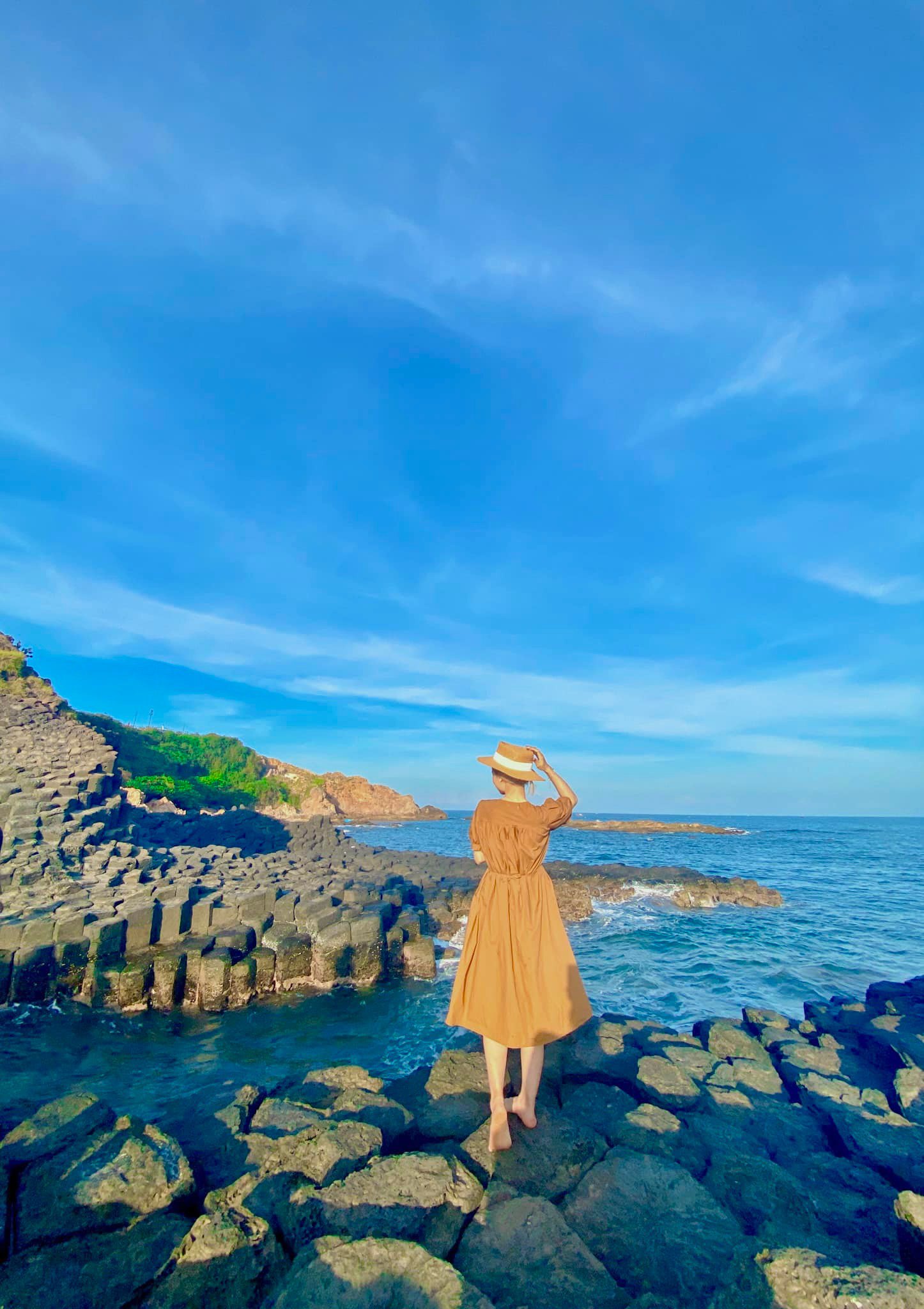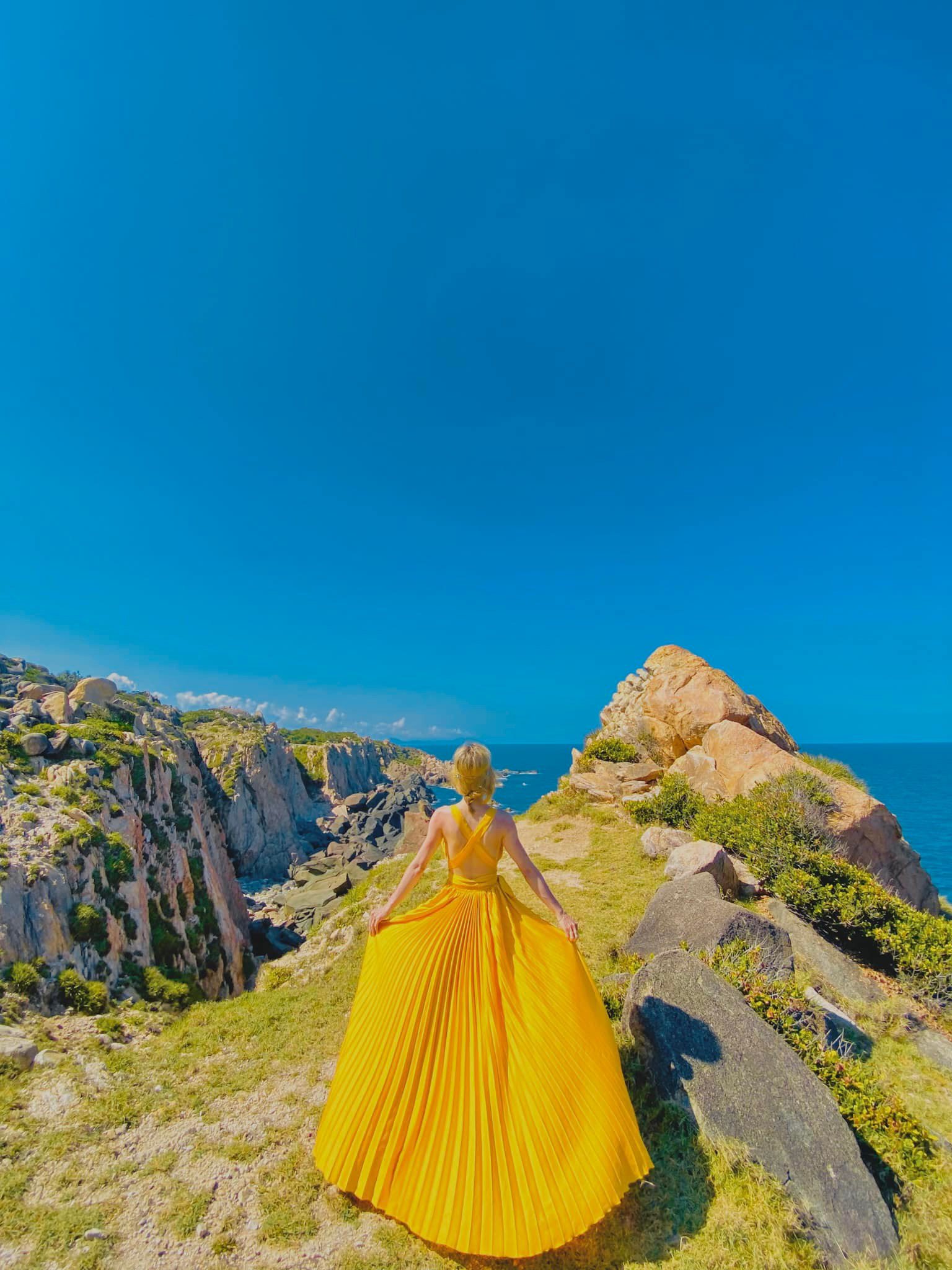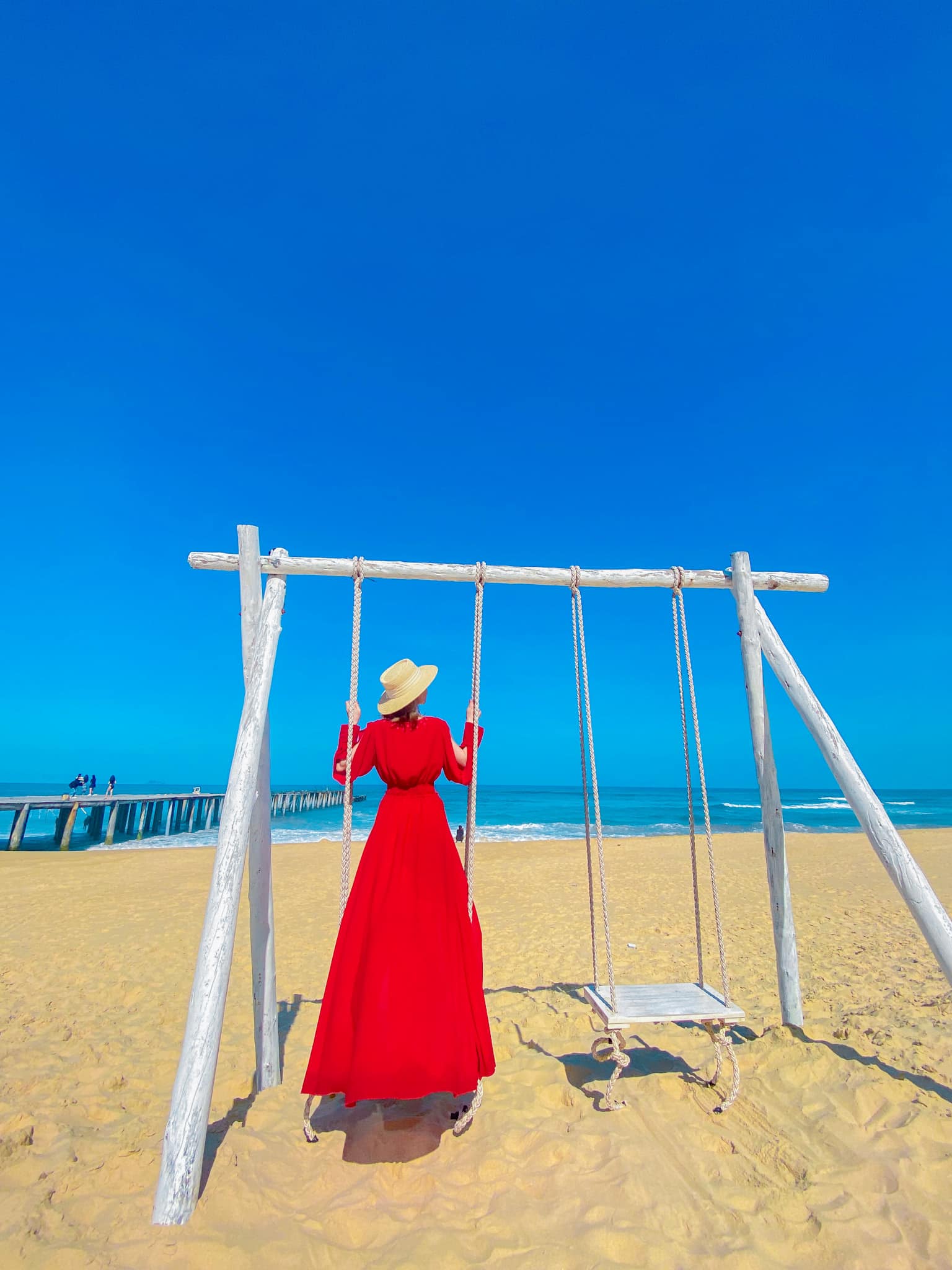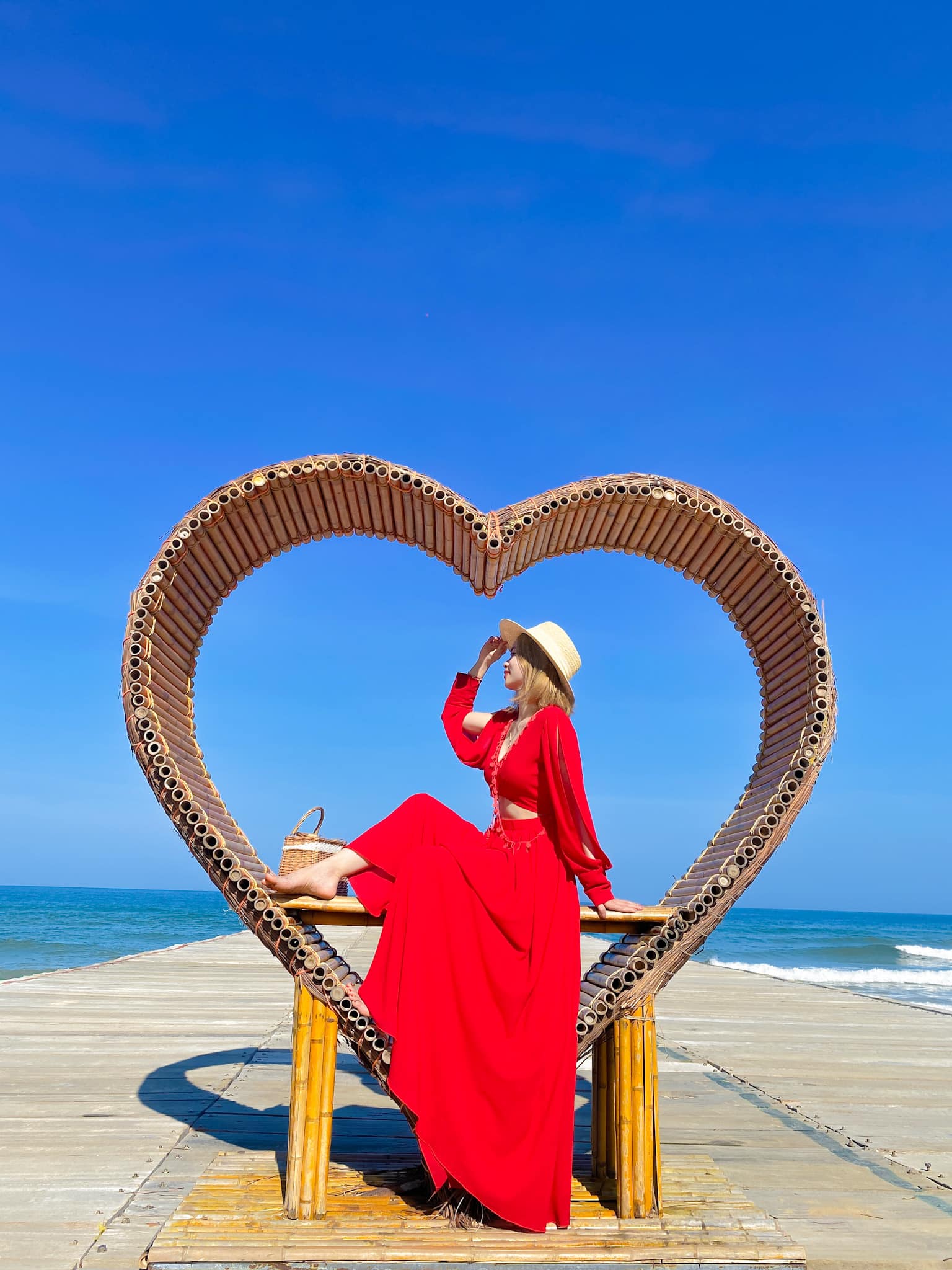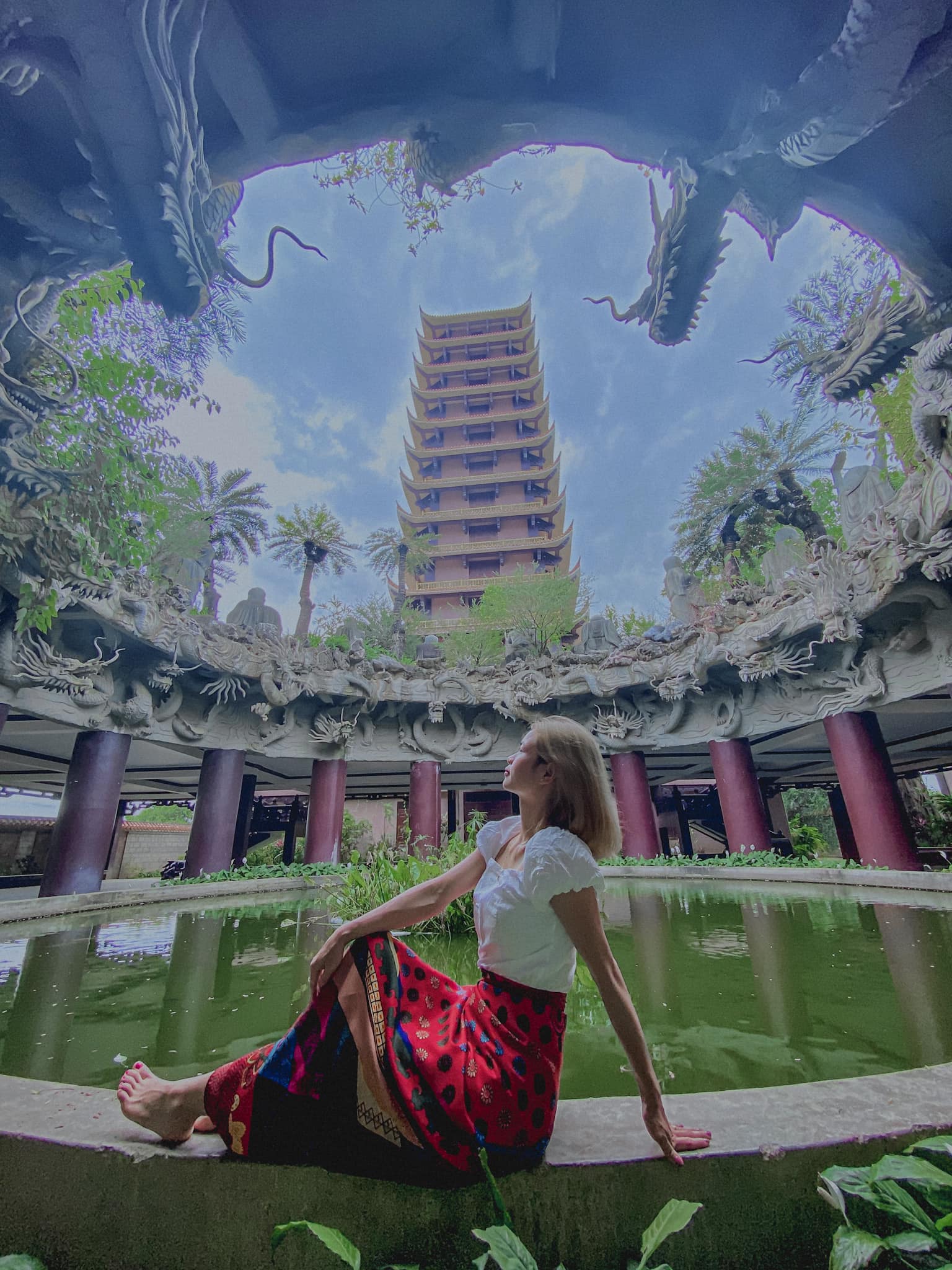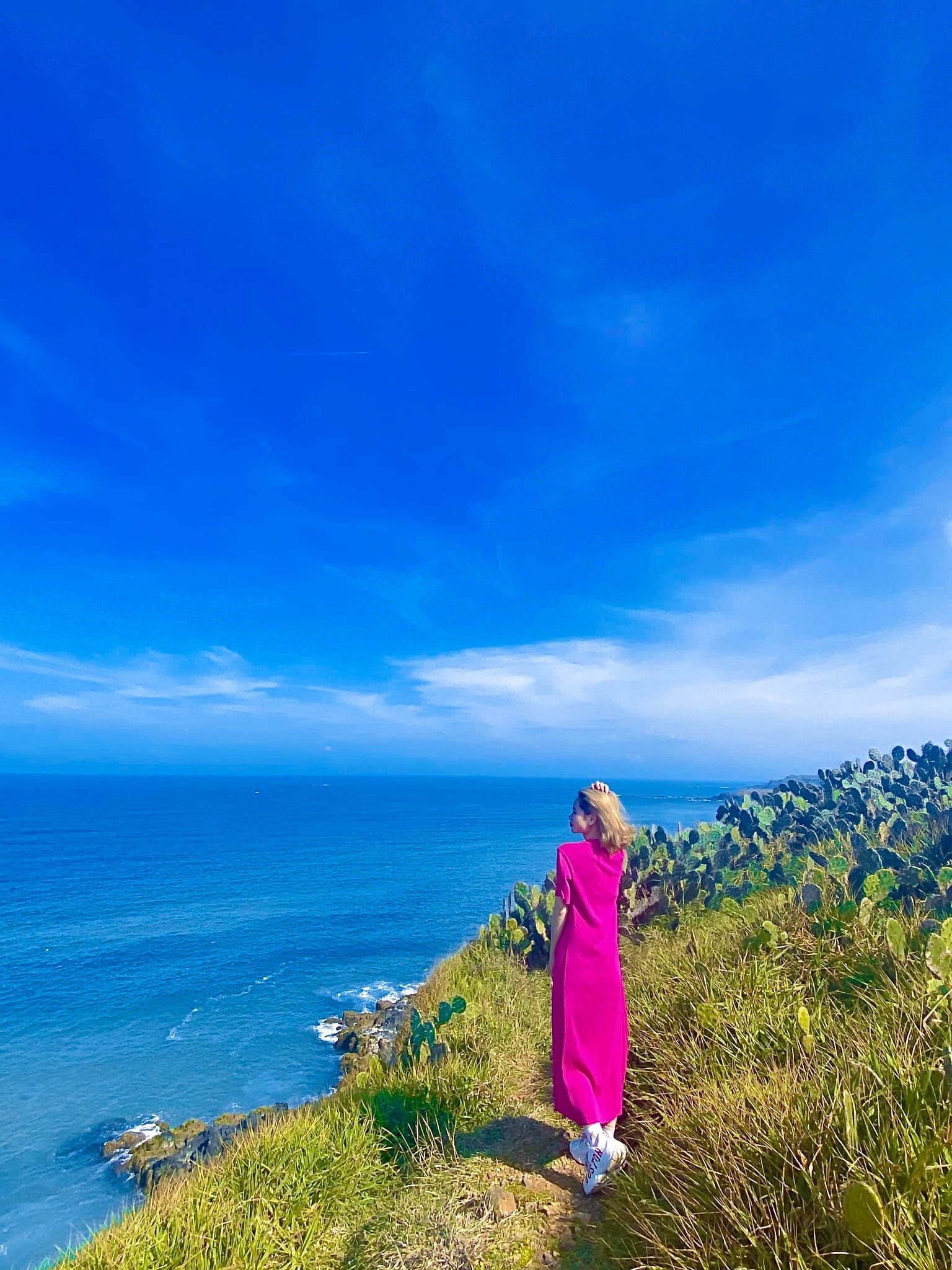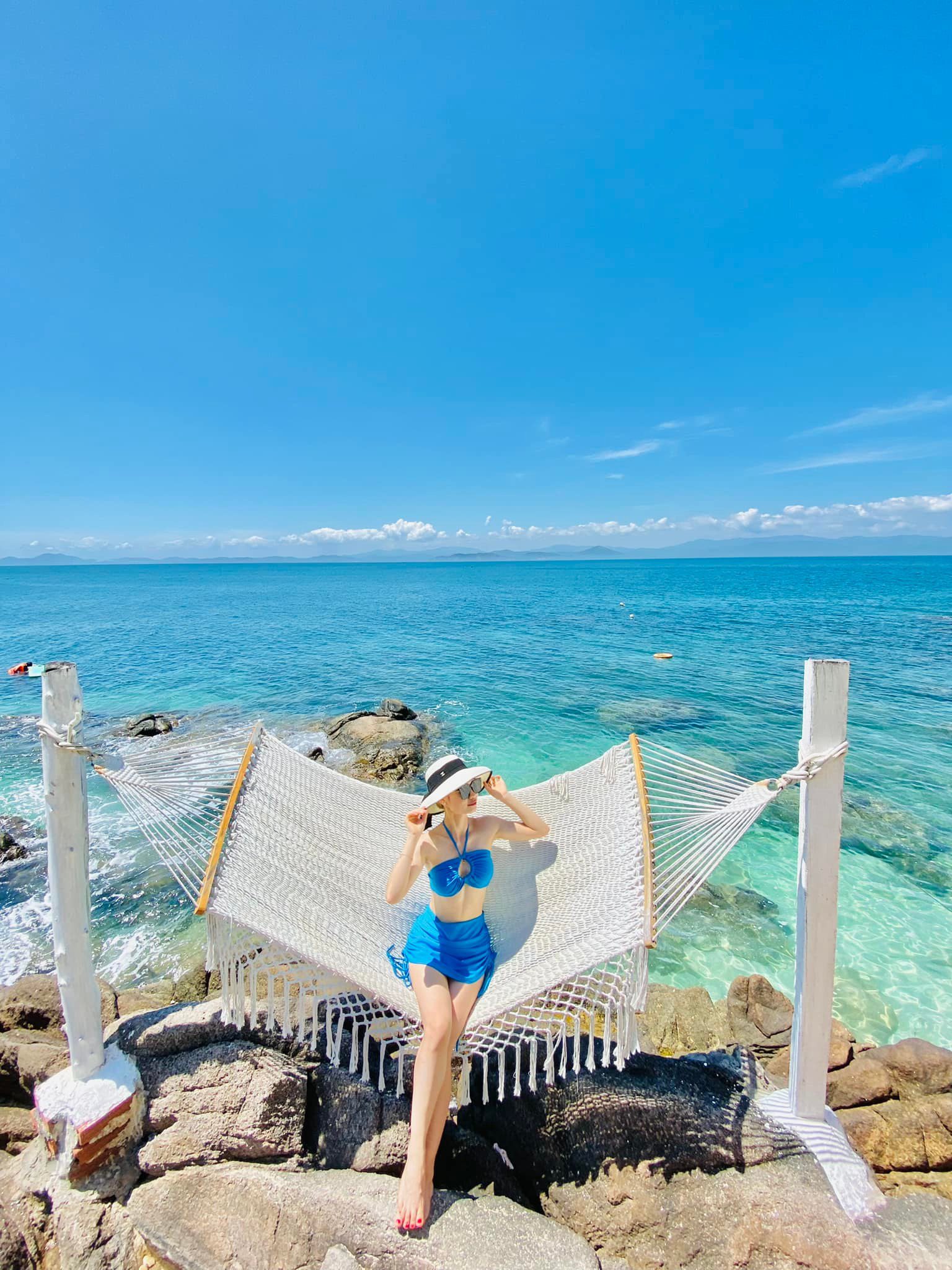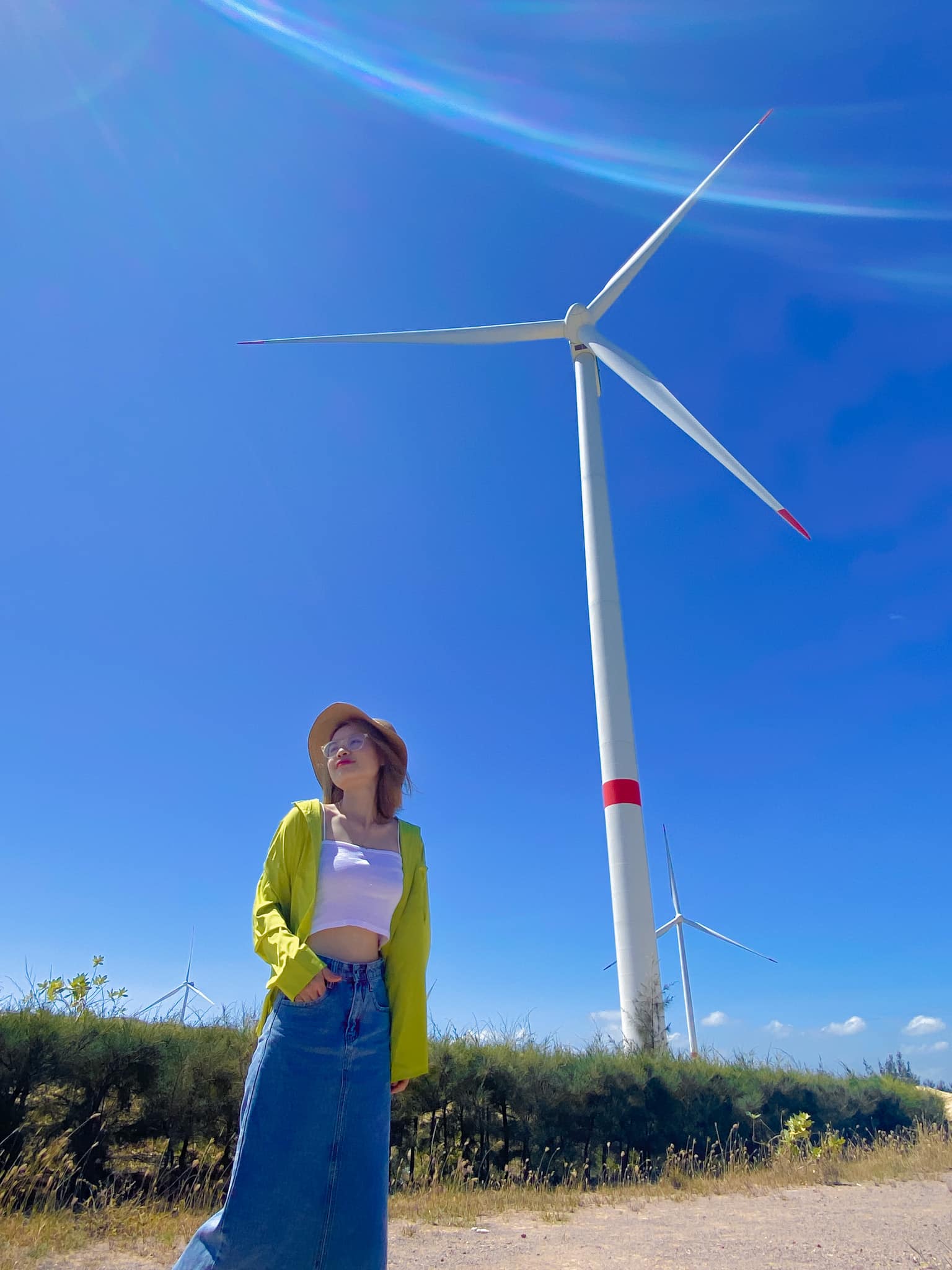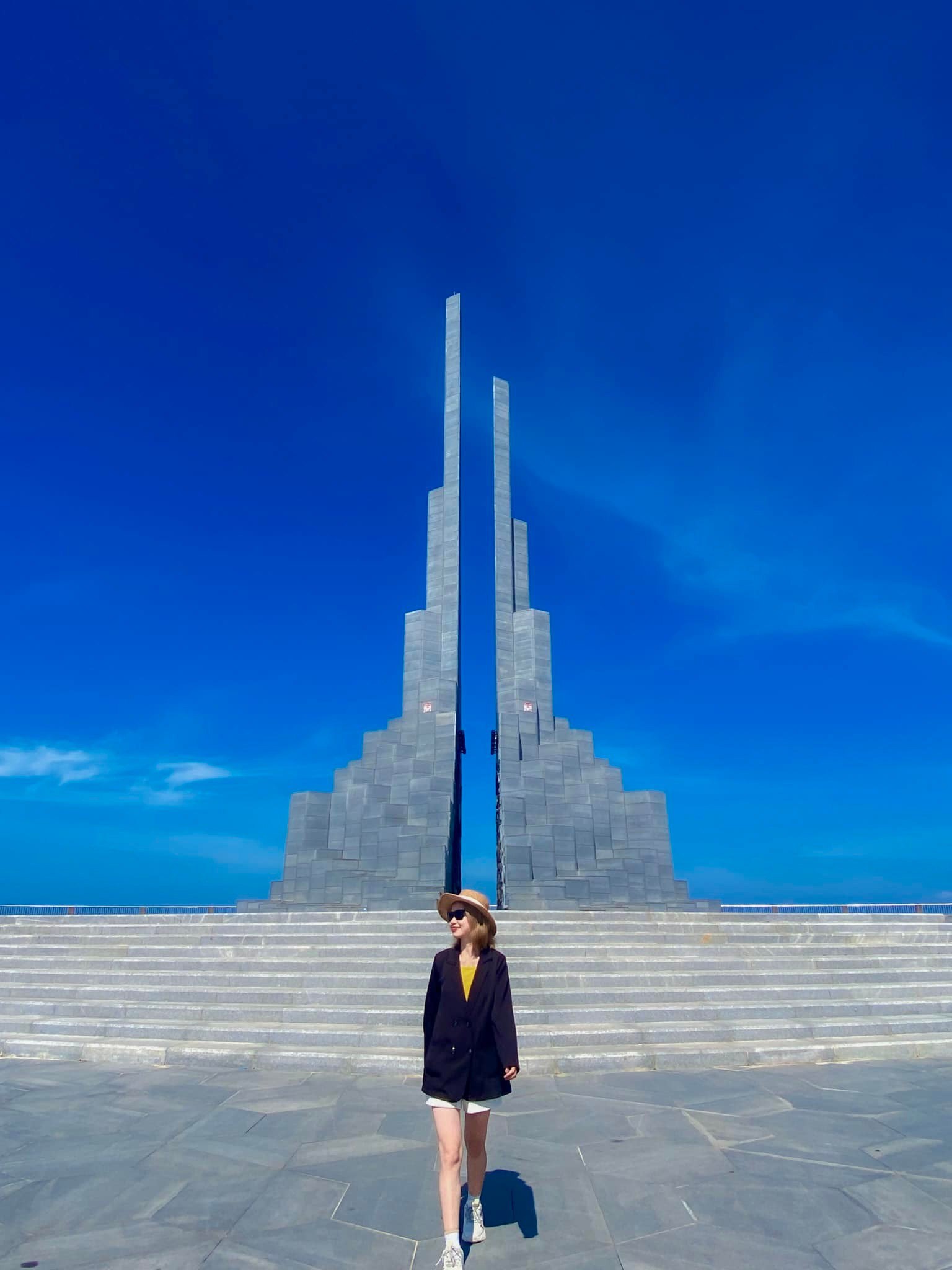 You are reading the article
Learn now how to go to Quy Nhon-Phu Yen 4N3D alone for only 5 million dong
at Blogtuan.info – Source: Eva.vn – Read the original article here