At the time of 2005, around Thien Ky net shop of Huong Duong area, Jiamusi city, Heilongjiang province (China), many children suddenly mysteriously disappeared, no one knew their children. where to go or what happened. However, the matter was revealed by a 14-year-old boy who was lucky to escape from the perpetrator.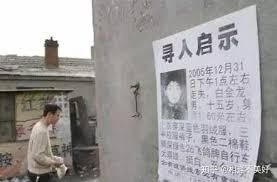 News of missing children is continuously posted on the walls of Jiamusi city
That day, at the Thien Ky shop, he was lured out by Cung Nhuan Ba. After entering the room, Cung Nhuan Ba ​​took out a knife, along a line at the bridge of his nose to threaten Sun Hai, there were also a few corpses on the bed. Sun Hai quickly realized that if he didn't obey, he would also be like those corpses. Faced with such a sudden story, a 14-year-old boy like Sun Hai must have been very scared, so he begged Cung Nhuan Ba ​​not to hit him, whatever he said, he would listen.
Name homicidal Cung asked to stay for the night, and Ton Hai quickly agreed. After he calmed down, the next morning Sun Hai tricked him into saying that it was very cold here, his parents were both on a business trip and no one was at home, and offered to ask Cung Nhuan Ba ​​to stay at his house. At first, the murderer was a little skeptical, whether his family had money or not, Ton Hai quickly said, "I don't know, just go and try it". The half-hearted answer aroused Gong Yunba's curiosity, so he immediately agreed to go to his house.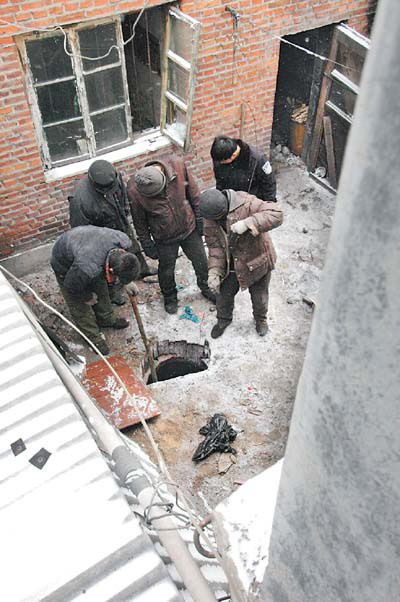 After arriving at the Sun family, everyone was at home, but Ton Hai didn't say a word, and Cung Nhuan Ba ​​didn't dare to break the jungle. As for the Sun family, seeing their son returning after a night of disappearance, they were overjoyed, even thinking that Cung Nhuan Ba ​​was a benefactor, so they thanked him non-stop.
The killer also gradually lost his vigilance, only told Sun Hai's parents that he had a cold, don't ask too many questions, then turn his back and go home. At this time, Ton Hai brought all the truth to tell his family. At first, his parents were extremely scared and decided to immediately transfer the school to their son, but Sun Hai's uncle decided to report it to the police because he suspected that Gong Yunba was involved in the mass disappearance of children. recently.
After reporting the case, Provincial Party Secretary Qian Yunlu and Heilongjiang Provincial Police Chief Zhang Zuoji quickly mobilized forces to investigate the case and urgently arrest the perpetrator. The police arranged someone to ambush Cung Nhuan Ba ​​at his parents' house, shop at Thien Ky and some other shops he often went to. Finally, on February 28, 2006, Cung Nhuan Ba ​​was arrested at a restaurant in the Huong Duong area.
After being arrested, Cung Nhuan Ba ​​admitted the whole incident to the boy Sun Hai and also reported that he had lured underage children to his house to play and then raped and murdered him. The number of victims he killed was 5 children, including 1 girl and 4 boys.
When they went to the murderer's home, the police found four strongly decomposing bodies lying on the bed. According to Cung Nhuan Bo, those four bodies were, respectively, Bach Kim Long (16 years old), Vu Tru Dien (10 years old), Ma Thien Ly (10 years old) and Khuong Phu Nguyen (12 years old), all of which were destroyed. he invaded before hand. More terrible, Cung Nhuan Ba ​​calmly slept next to 4 bodies for many days in a row.
In addition, the police also discovered a few remains in the murderer's house. These remains are placed in a box covered with cement about 1m high. One remains are placed in a square table also covered with cement.
In addition to the four boys found, Cung Nhuan Bo also admitted to killing Vuong Thang Loi, a 9-year-old girl, his first victim. After killing the girl, the killer dismembered and burned the body. He even clearly remembered that he had dumped the girl's ashes in the toilet of Thien Ky restaurant, a public toilet near the restaurant with yellow walls, and a toilet near the cultural palace.
The case of children missing consecutively at Giai Moc Tu was closed with the pain of the same fathers and mothers and the people's never-ending resentment of the people here for the cold-blooded butcher Cung Nhuan Phat.
You are reading the article
A 14-year-old boy uncovers a serial killer of children (Part 6)

at
Blogtuan.info
– Source:
Soha.vn
– Read the original article
here