Giải trí
Incense and stone tree at Tu Ky pagoda – a national treasure in the heart of Hanoi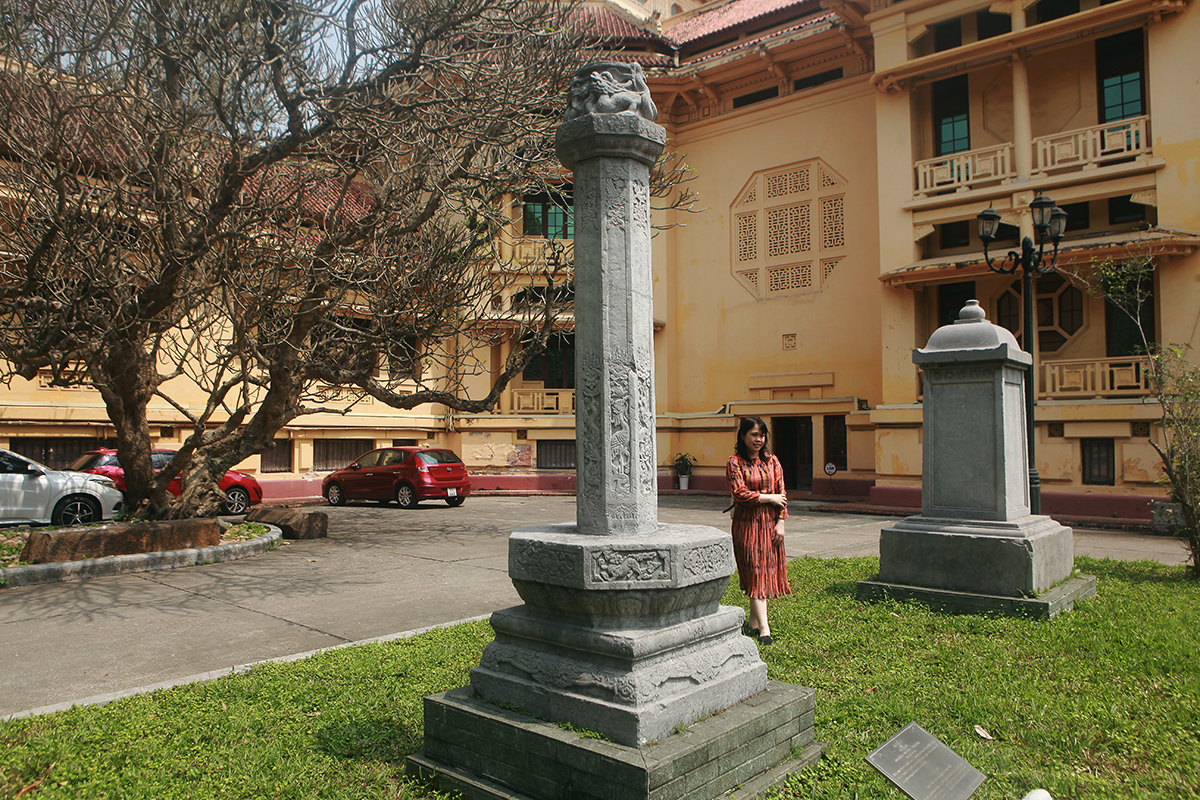 In 1959, the stone incense was found on a small mound at Tu Ky pagoda (now in Hoang Mai district, Hanoi). The ancient temple was later destroyed during the anti-French resistance war, so the incense tree has been preserved and stored by the Vietnam History Museum until today.
The incense tree has three parts: the top, the body and the pedestal with an overall height of 270cm and a width of 87cm. Most of the other stone incense trees were discovered under 200cm high, less than 50cm wide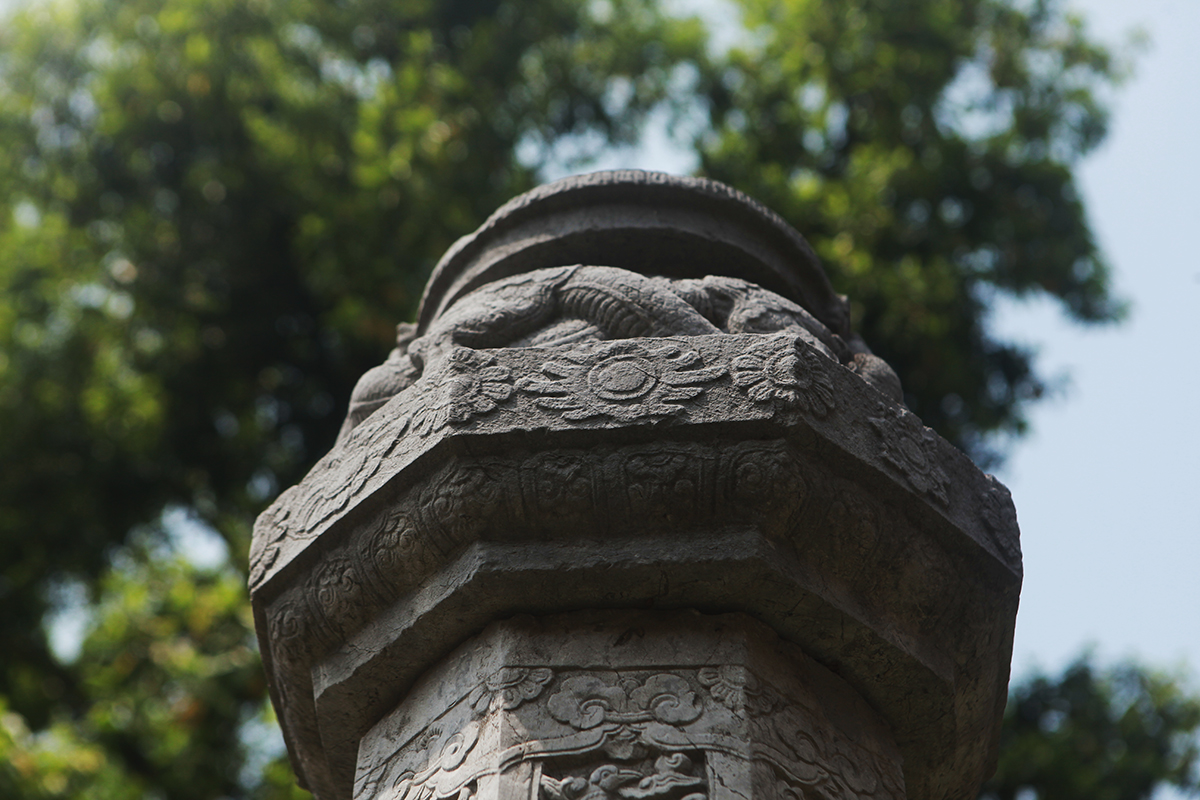 The top of the incense tree is carved like an incense bowl with the mouth edge decorated with a small lotus petal ribbon, the top is carved with chrysanthemums and lotus flowers.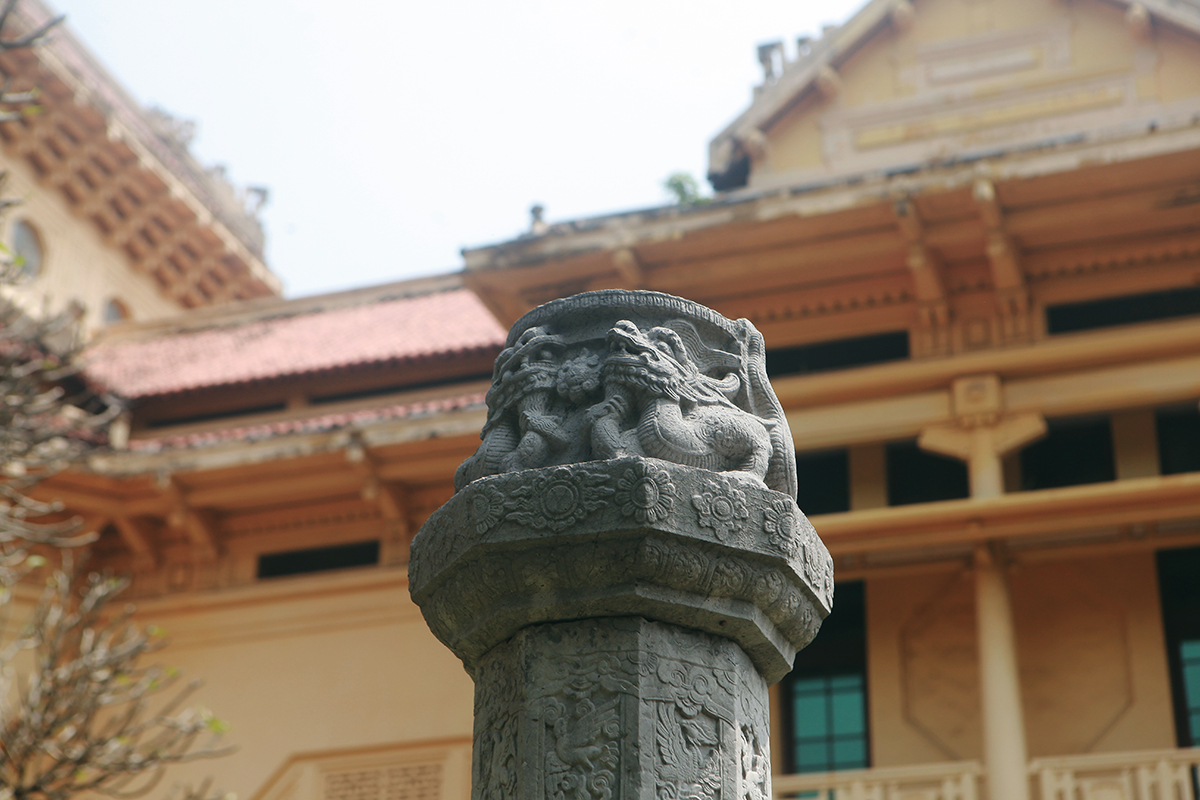 Surrounded by clearly embossed 2 dragons wrapped around each other, adoring the sun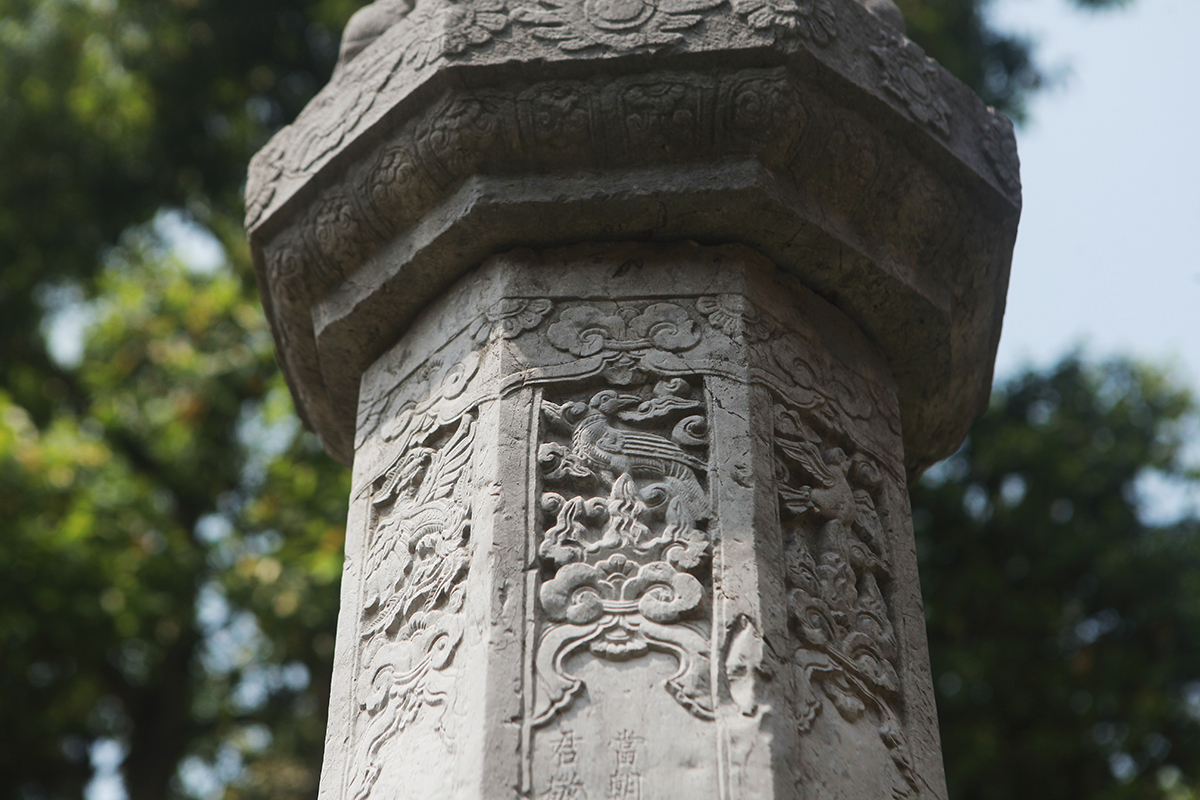 The trunk of the incense tree is a 150cm high stone pillar, consisting of 8 sides. Each edge is uniformly decorated: The middle part is illustrated, the top and bottom are decorated with patterns.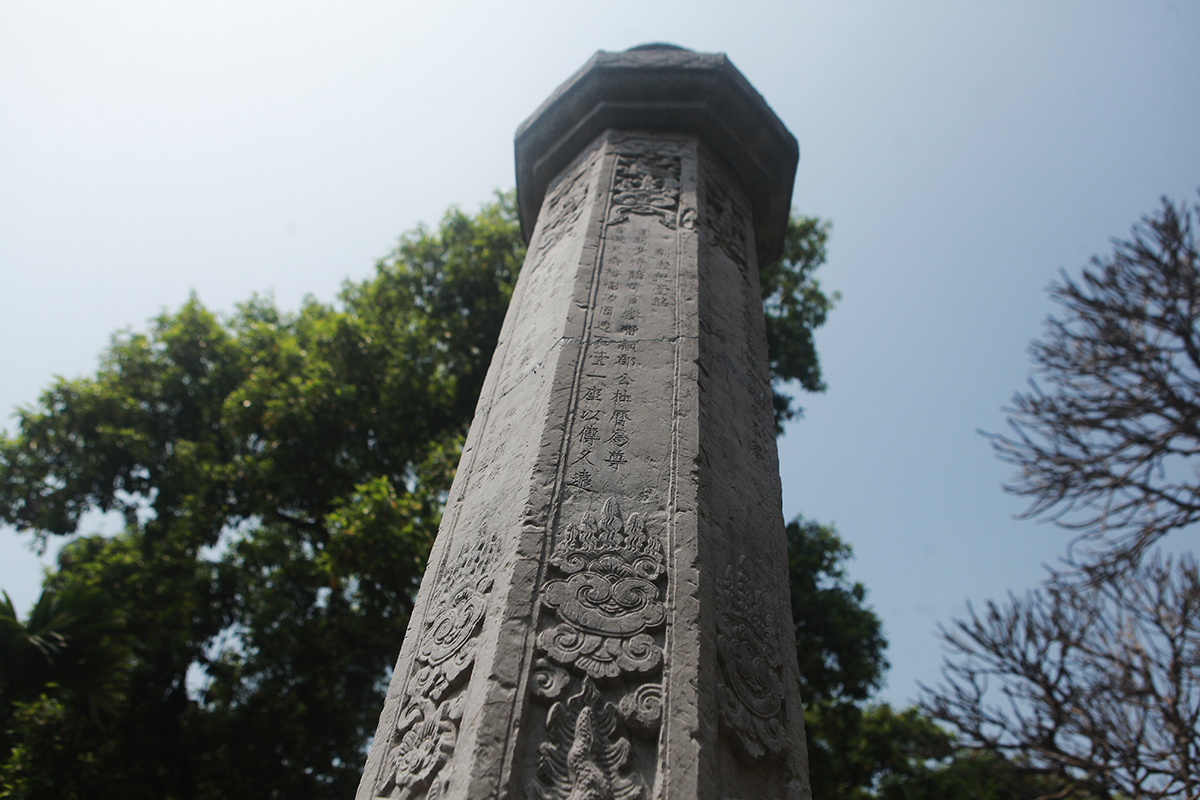 Above the body are 8 images of phoenixes interspersed in the clouds on a stylized cloud of fire flowers with 8 different flying and perching postures.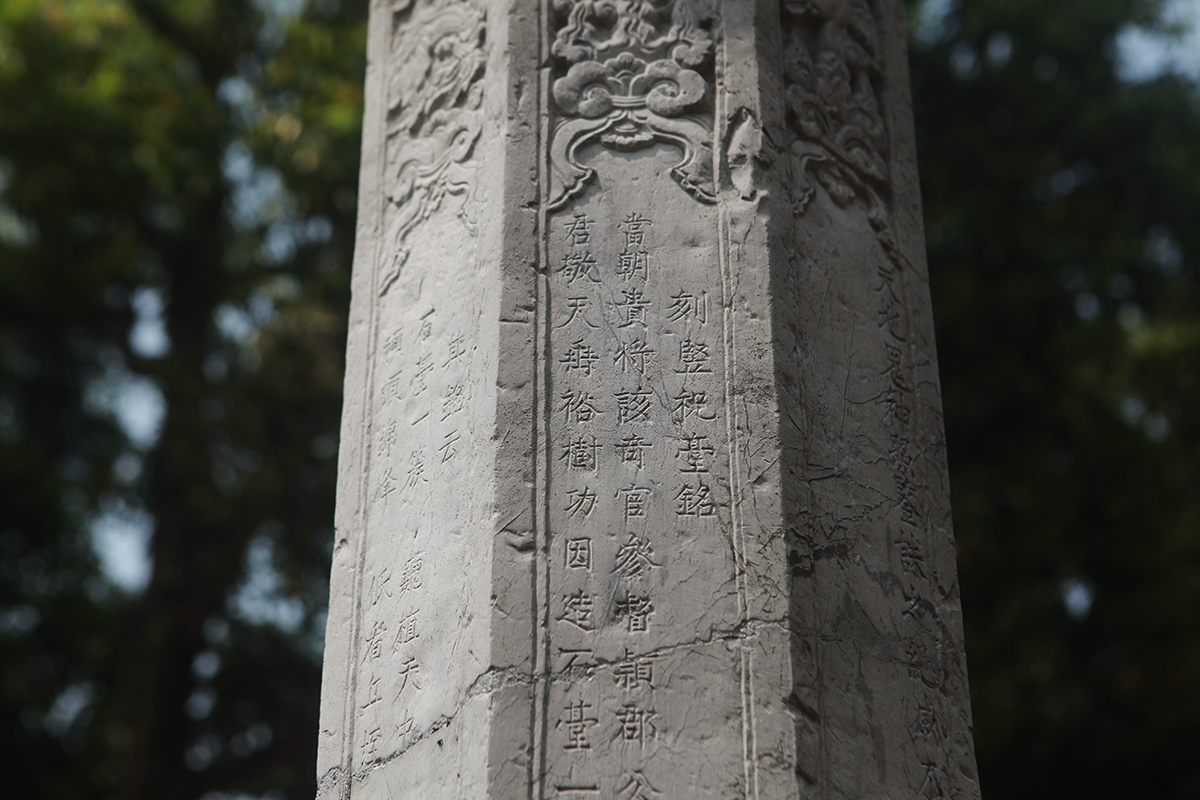 Between the sides, there is an inscription written in Chinese characters stating the reason and the name of the person who built the stone incense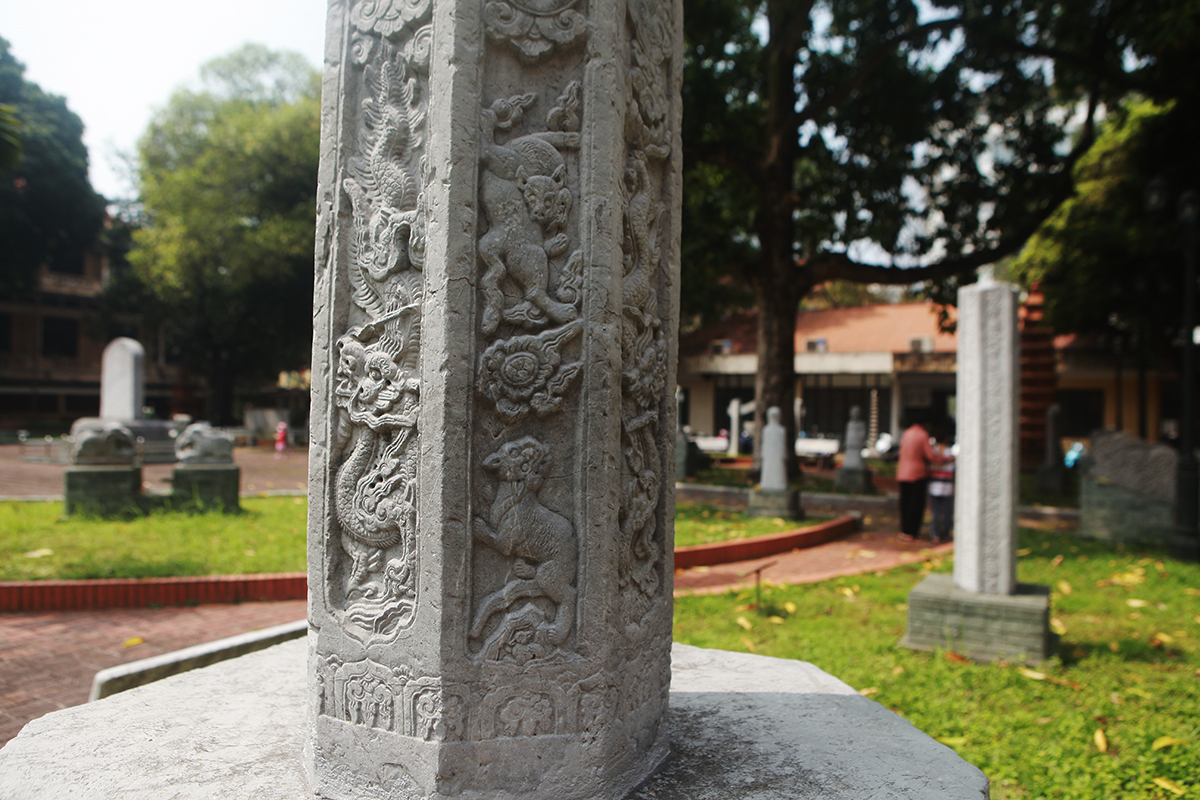 The time to erect the incense tree is recorded as the Year of the Horse, the era of Canh Tri, the reign of King Le Huyen Tong, the Le Trung Hung Dynasty (1666). The inscription also shows the amount of land that is offered to each year to take care of sacrifices, anniversaries, etc.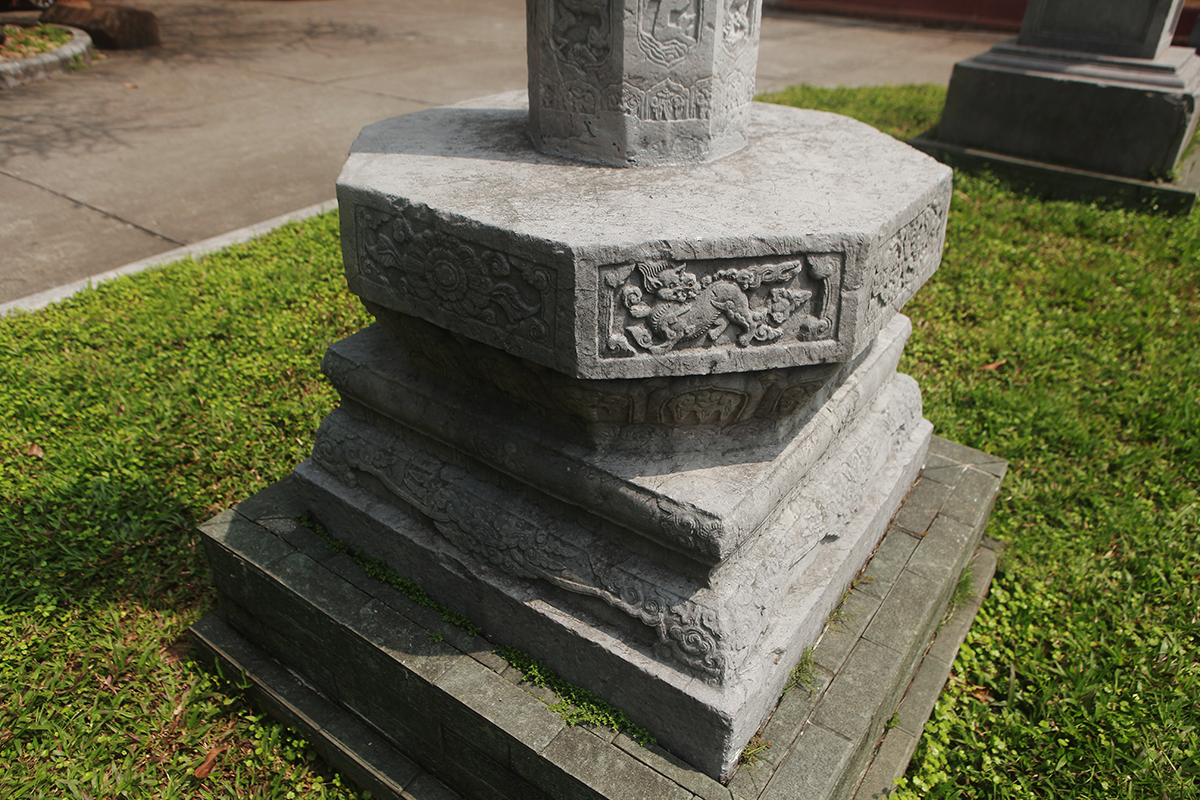 Below is a row of 4-petal lotus flowers, chrysanthemum flowers, the sun and a row of lotus petals cupped with square heads, inside there are twisted clouds… created to lift the incense bowl.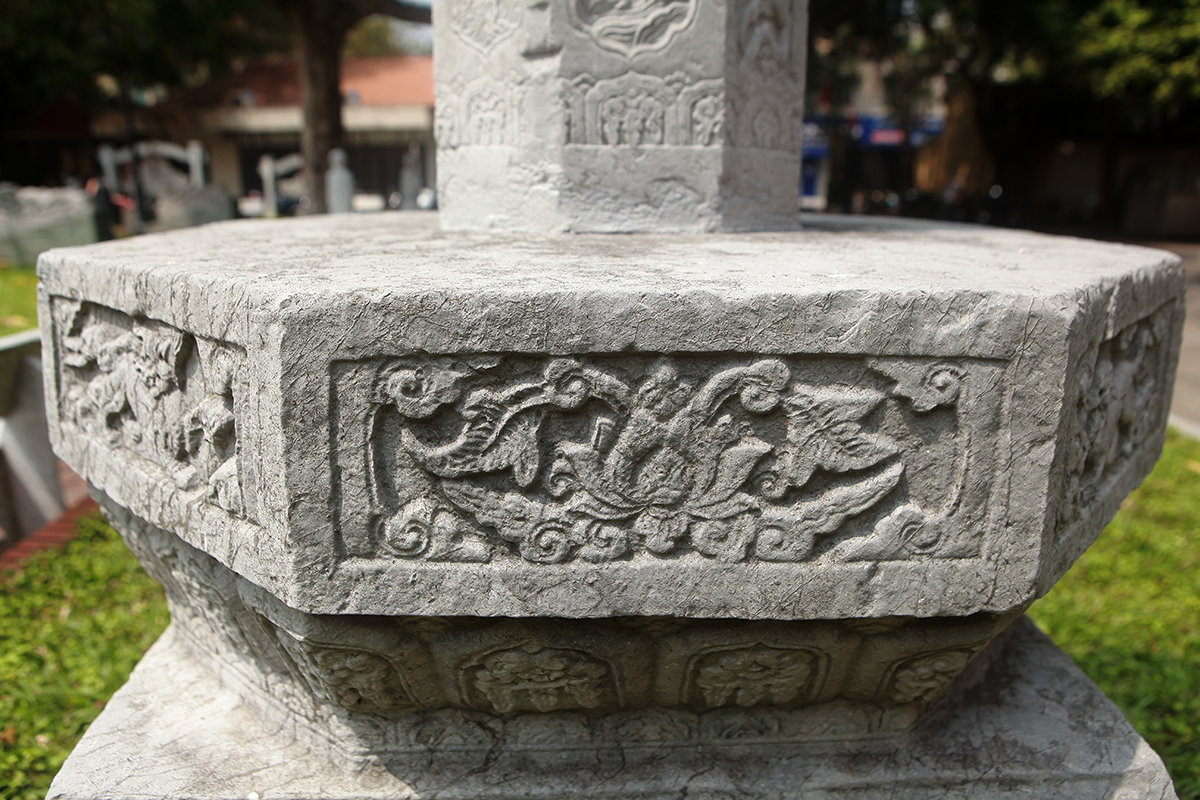 The pedestal of the 70cm high incense tree is leveled, the top level is octagonal, the bottom level is square, and is divided into 6 pattern layers with a variety of pattern projects. The decorative boxes on the pedestal have pictures of dragons playing, chrysanthemums, stylized lotus flowers… According to treasure research, Tu Ky pagoda's stone incense trees are different from stone incense trees of the same time. This is the largest stone incense tree created in Le Trung Hung's time with the largest size ever known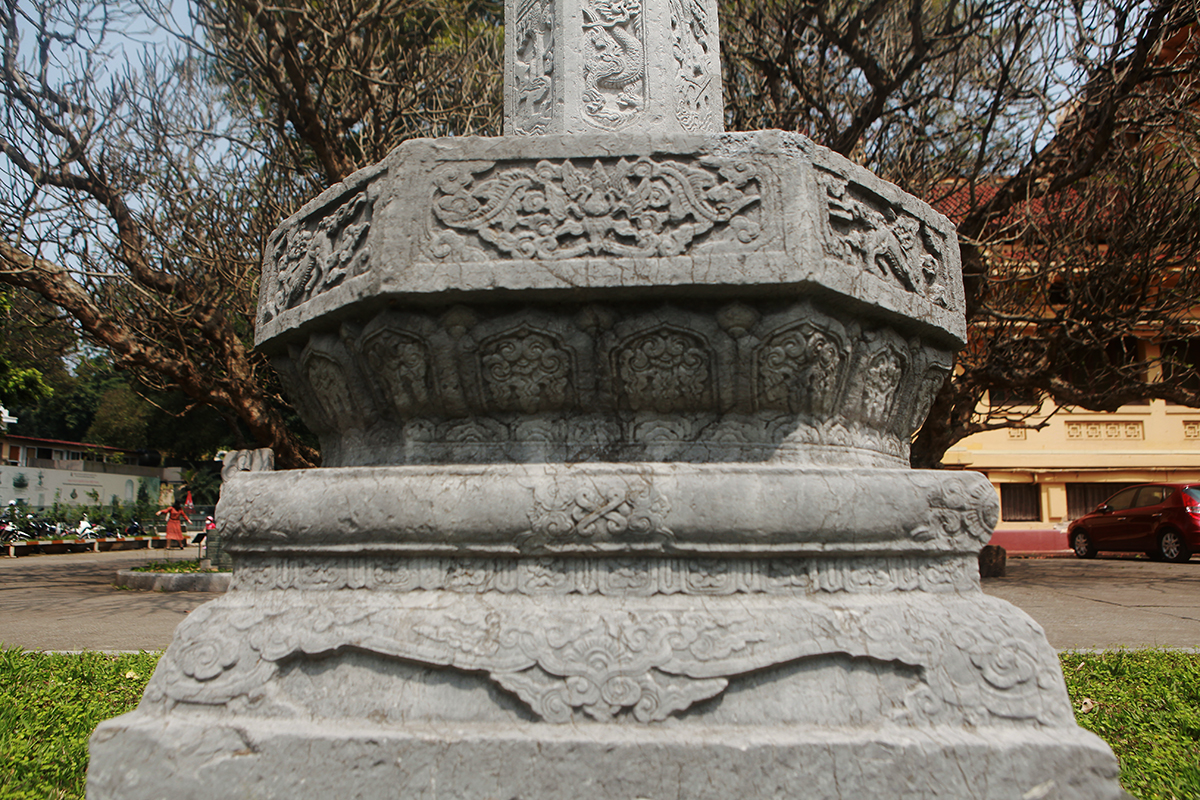 The incense trees of the Le Trung Hung period all had square pedestals, the square pillar had 4 sides, very few cases had 6 sides, and 8 sides like the incense tree in Tu Ky pagoda were unique.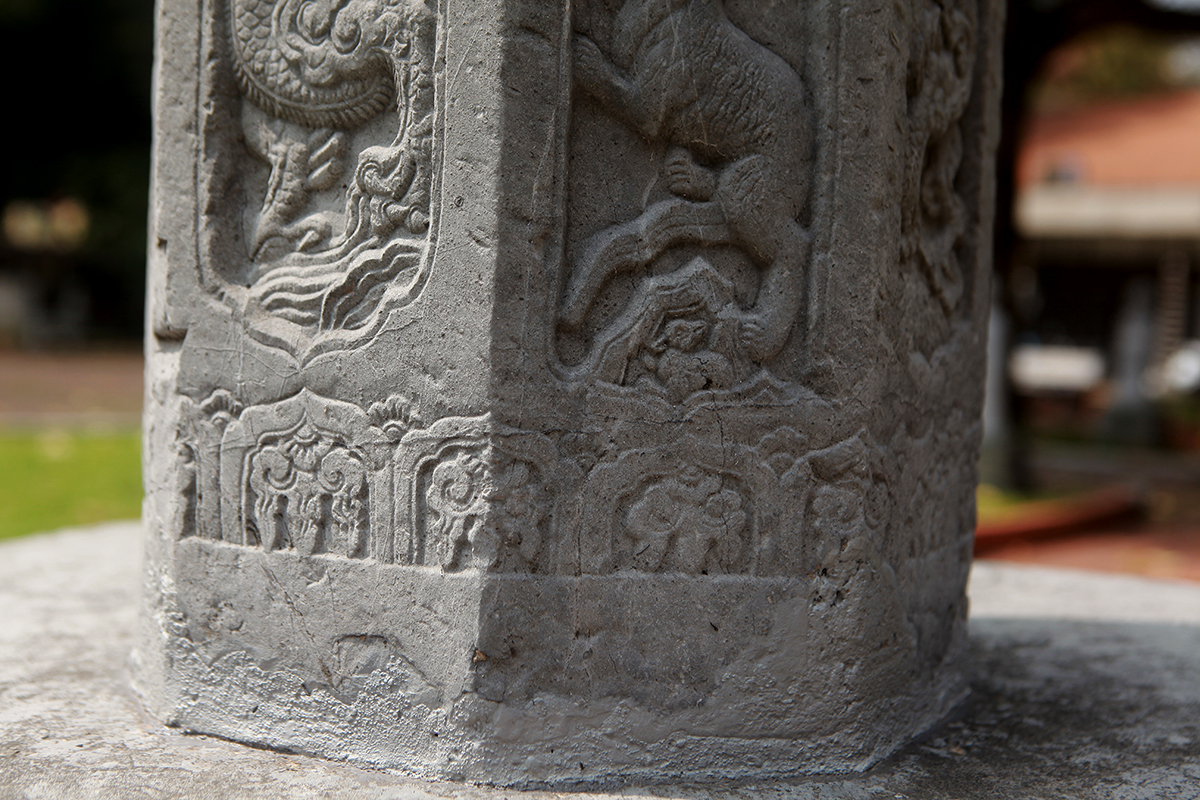 The highlight is Tu Ky pagoda incense tree with rich and vivid shapes and sculptures, while the vast majority of incense trees of the same time are mainly plain or simple decoration. With great historical, cultural and artistic meanings, Tu Ky pagoda was recognized as a national treasure of Vietnam on December 25, 2021.
You are reading the article
Incense and stone tree at Tu Ky pagoda – a national treasure in the heart of Hanoi

at
Blogtuan.info
– Source:
24h.com.vn
– Read the original article
here