Giải trí
Dong Tuyen – Dieu Thuyen Dong Tuyen: Raising child alone still has to bear debts, husband arrested for rape
Referring to Dong Tuyen, people immediately thought of Dieu Thuyen's gentle and beautiful image in The Secret of the Three Kingdoms. Although highly appreciated for her beauty and acting talent, her beauty popular This is not a perfect marriage in real life. All because of a man named Cao Van Tuong.
Dong Tuyen used to be a talented Cbiz beauty.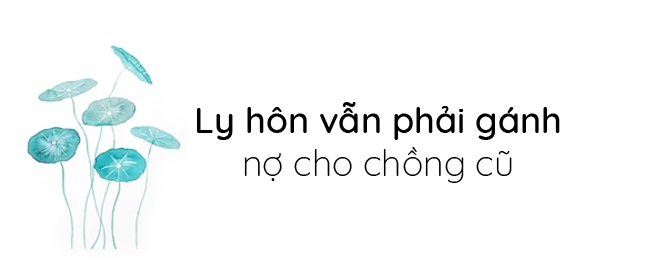 It is known that in March, a Beijing court issued a first-degree verdict in a dispute between Cao Van Tuong and the production company Duong Duc. Therefore, the actor lost the lawsuit and was forced to pay nearly 50 million yuan (nearly 180 billion VND) to his partner.
Surprisingly, even though Dong Tuyen had been divorced from Cao Van Tuong since 2019, he still had to bear part of this debt. The reason is that Dieu Thuyen Cbiz is financially related to Duong Duc Company and holds 100% shares of Nghe Tuyen Culture Company – the management unit of Cao Van Tuong.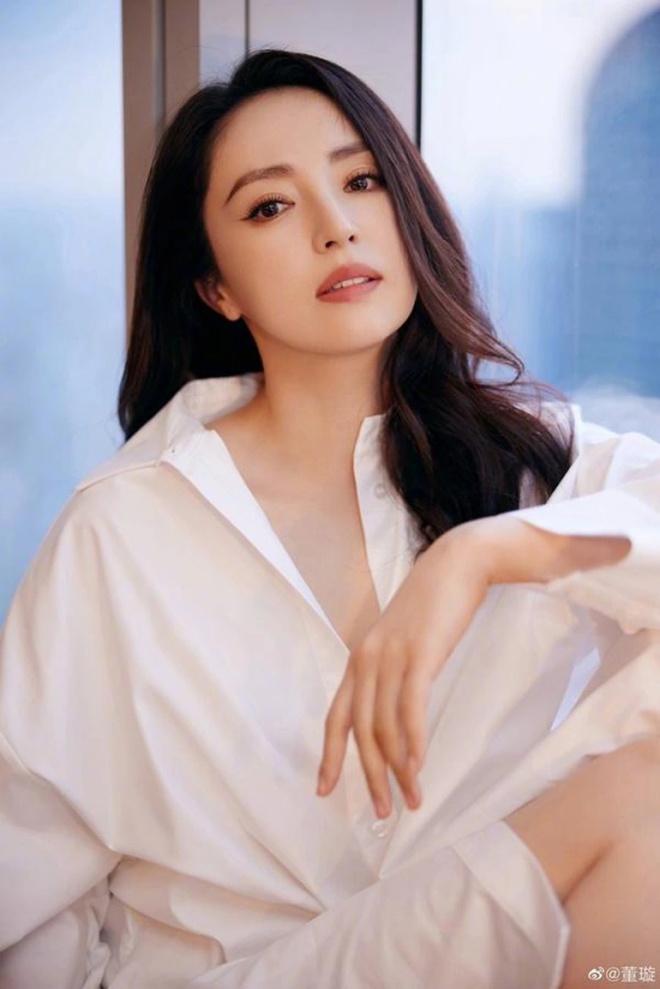 Even though Dong Tuyen was divorced from her husband, she still had to bear debts for him.
It is known that in 2019, Cao Van Tuong was involved in a rape scandal. Duc Duong Company suffered a lot of financial losses from scandal hers. Therefore, Duong Duc decided not to release Cao Van Tuong and filed a lawsuit against him. Apart from Duong Duc, Cao Van Tuong was also sued by many film crews for influencing the film's budget and distribution plans.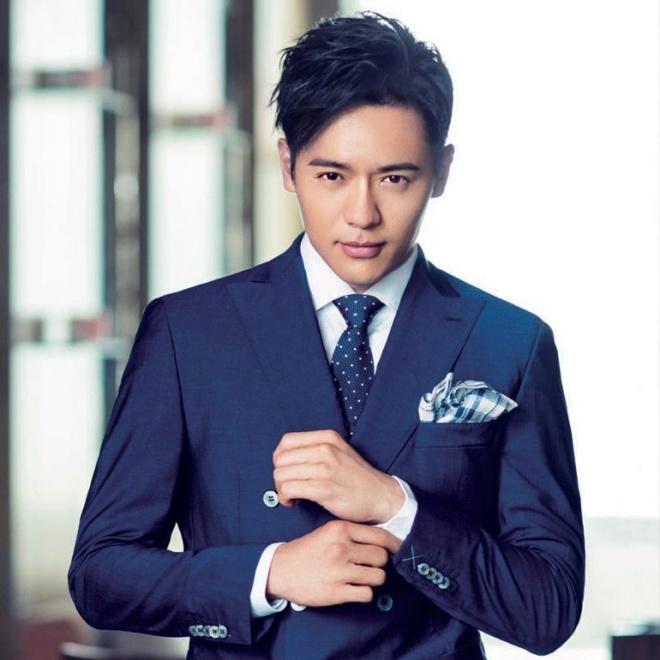 Cao Van Tuong lost the compensation case for the Duong Duc Company.
Many people feel sorry for Dong Tuyen for having been divorced for 3 years, but she still has to bear the debts of her ex-husband. Prior to that, when divorced, the actress was divided into 10 million USD (228.7 billion VND). She chooses to live as a single mother raising children alone to avoid trouble from her ex-husband. But, it's not nearly that easy.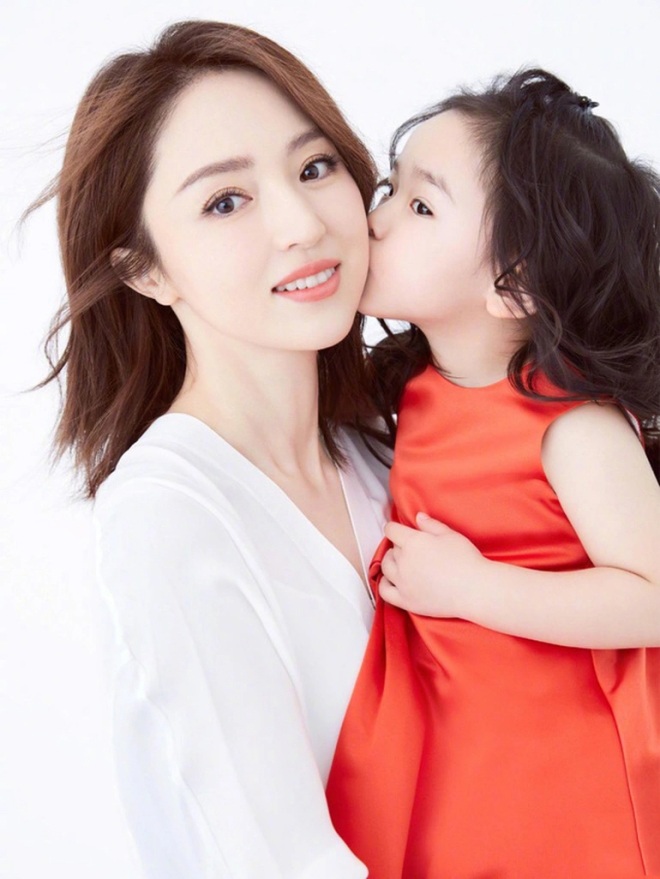 Dong Tuyen once decided to divorce to separate his daughter from her husband's scandal.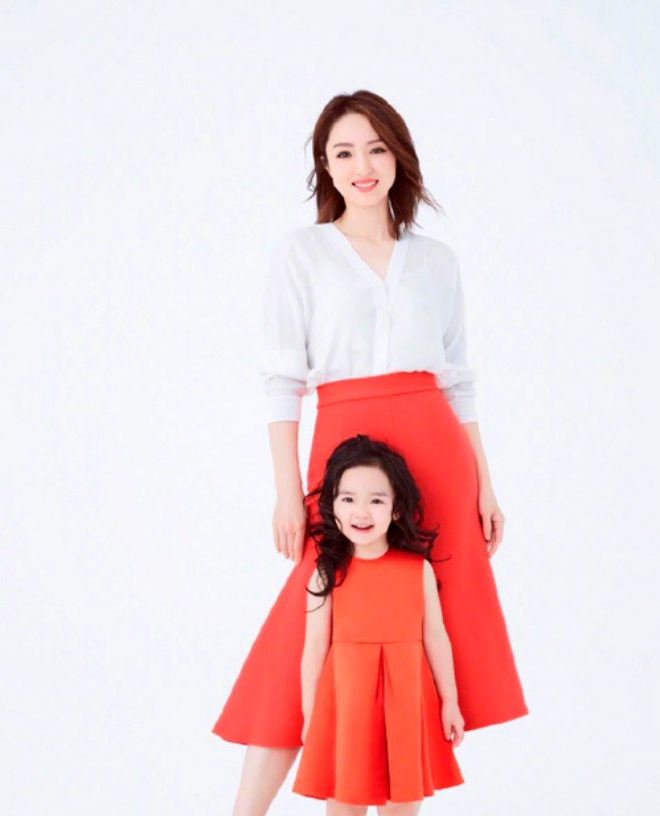 Unexpectedly, the mother and daughter couldn't calm down.
Prior to that, he had also been involved in an unnecessary scandal. In particular, after the divorce, someone spread the news that he was close to a rich person to make money, was discovered by this person's wife and jealous. Dong Tuyen's management company immediately entrusted a lawyer to collect evidence and prosecute those who spread the news.
On his personal page, Dong Tuyen once wrote: "Where is the giant? I am independent, there is no need to depend on anyone. In recent years, too many people are spreading fake news, it is unacceptable."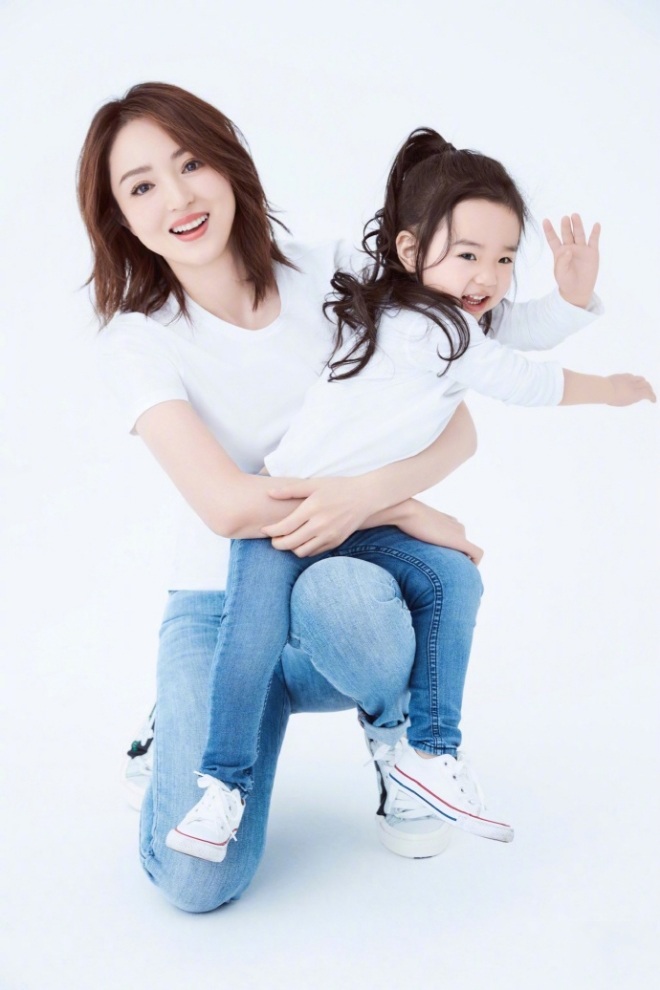 Dong Tuyen was once suspected of being a rich couple, but he quickly denied it.
Currently, this Dieu Thuyen woman chooses to live a happy single mother life with her daughter. He still attends events and occasionally acts in films. After the divorce, Dong Tuyen did not have a new love, but he had some rumors of love with a younger junior.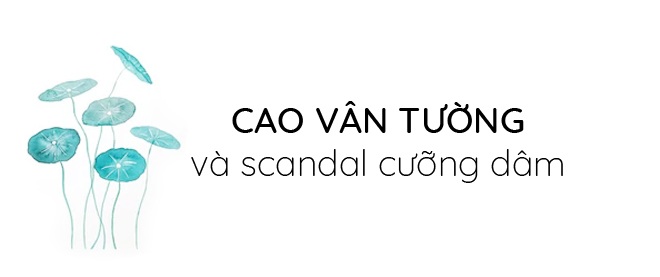 Cao Van Tuong and Dong Tuyen were once considered the most admired couple in the entertainment industry. The two have a happy home with a little daughter. Unfortunately, the family the couple fostered for so long suddenly collapsed when the actor Love heaven and earth accused of rape in 2018.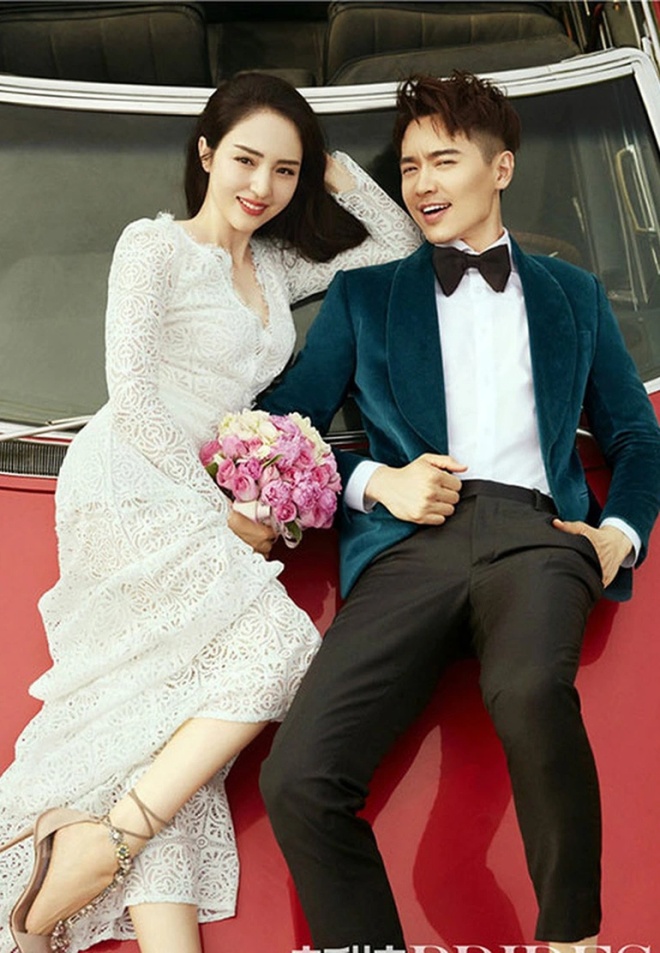 Dong Tuyen and Cao Van Tuong are a wonderful couple from Cbiz.
Therefore, a woman accused Cao Van Tuong of playing with her when she went to Australia for work. This person said famous actors and other men called him to a hotel in the middle of the night and then forced him to have sex.
Immediately after being denounced, Cao Van Tuong was immediately arrested by the police. This made his name appear in a series of international and domestic newspapers. Despite complaining, Cao Van Tuong couldn't deny it when DNA results showed that he was indeed in a relationship with another woman.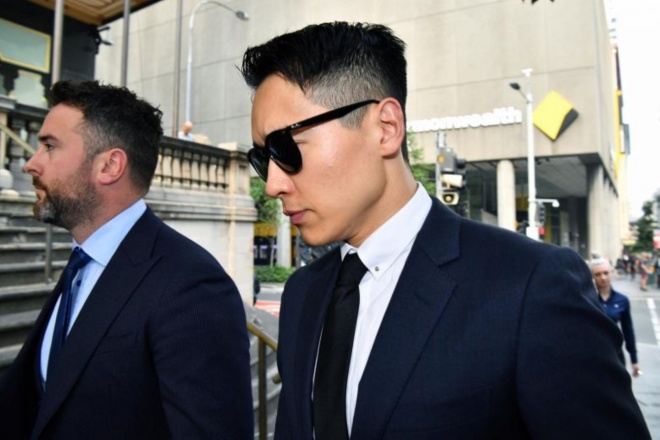 Cao Van Tuong was arrested for raping a woman in Australia.
The Cao Van Tuong scandal made the actor a "national disgrace". The audience turned away, friends were also shunned by the actor. His role was stopped filming, some of the films that were shot were not shown. Many people sympathized with Dong Tuyen for her husband's betrayal.
However, all this time, Dong Tuyen had not blamed Cao Van Tuong. She insists that she still believes in him. Dong Tuyen even helped Cao Van Tuong to deal with pressure from public opinion. She hopes her husband can be justified.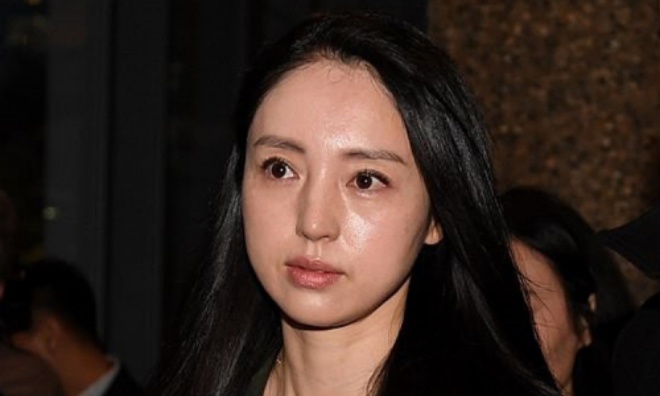 Dong Tuyen went to Australia to sponsor her husband.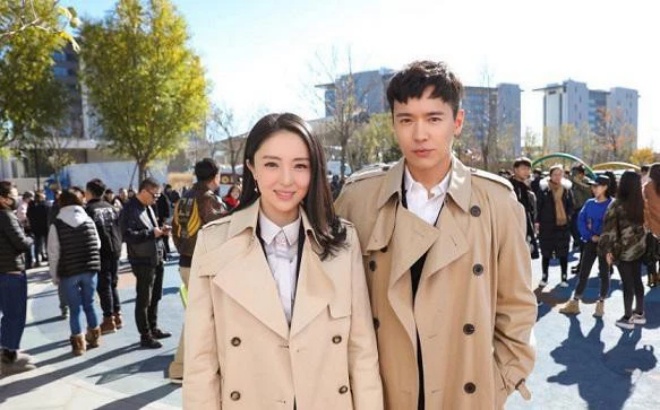 Many people were shocked that she accepted to forgive this man.
It is known, ignoring the criticism, Dong Tuyen personally went to Australia to attend her husband's trial. He even raised 3 million Australian dollars (about 49 billion dong) to sponsor the actor. This story shocked many because of her forgiveness and tolerance for her husband.
But in 2019, the media suddenly published news that Cao Van Tuong and Dong Tuyen had divorced. Someone said that because she wanted to maintain her property and reputation, the actress decided to break up with her ex-husband. He wanted his daughter to have a comfortable life without getting involved with this man. Meanwhile, Cao Van Tuong is still being held in the US.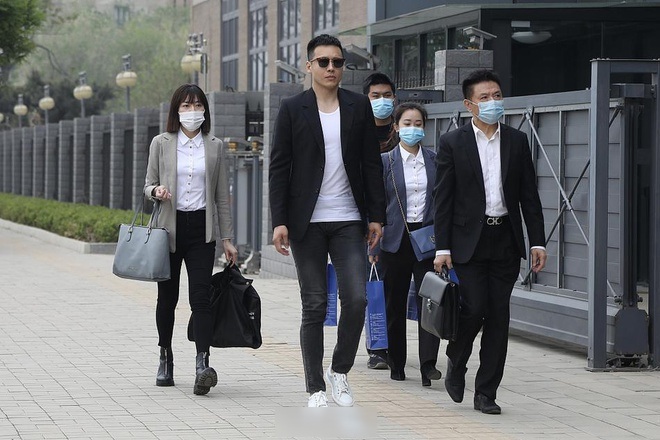 After a lengthy lawsuit, Cao Van Tuong was released.
In March 2020, Cao Van Tuong was found not guilty and immediately released in court. After the case was over, he immediately left Europe to return to Shanghai. Cao Van Tuong and Dong Tuyen had no intention of reuniting. Both actually have "river water does not violate the well water" of life. Only occasionally did Cao Van Tuong meet his daughter and buy her a present.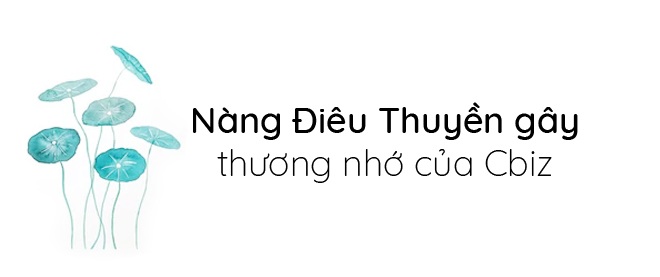 Born in 1982, Dong Tuyen is considered one of Cbiz's favorite actresses. She is considered talented and beautiful. Dong Tuyen's beauty was delicate and delicate, no different from the past beauties.
Dong Tuyen is known for his film projects like Great condor god, living Buddha, great valor… However, his most impressive role must be the image of Dieu Thuyen in The Secret of the Three Kingdoms launched in 2018. The beauty born in 1982 is remembered by the audience for her fragile and pure beauty.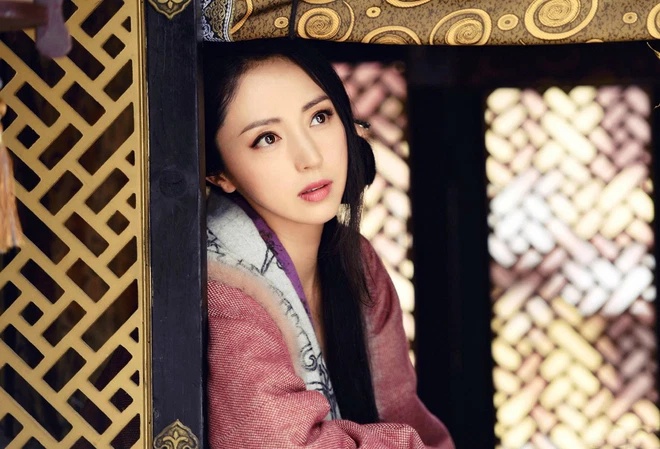 Dong Tuyen used to be the impressive Dieu Thuyen on screen.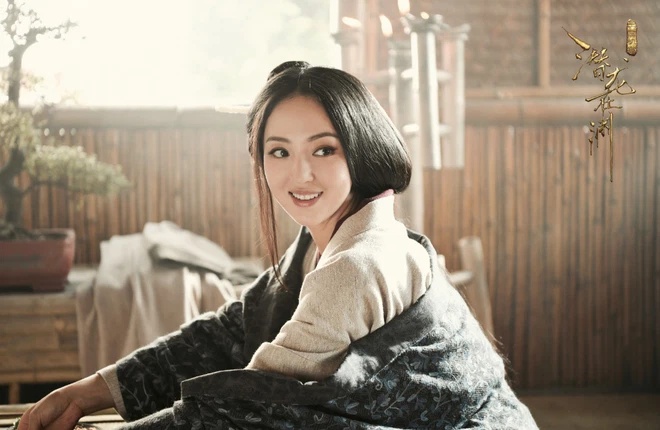 He caused a fever even though he only played a supporting role in The Secret of the Three Kingdoms.
Many people think that Dong Tuyen is very suitable for Dieu Thuyen's role because from his eyes to his smile, he is very impressive and moving. Since then, many people have compared him to the gentlest Dieu Thuyen on screen. Although this role was not the main one, it really gave Dong Tuyen a lot of glory.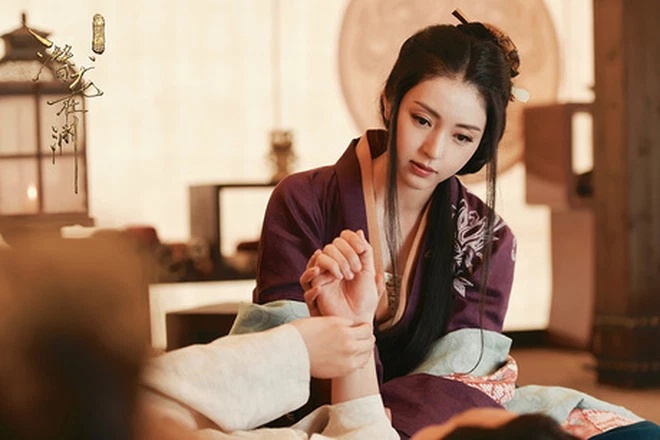 His career was extraordinary, but Dong Tuyen was willing to sacrifice for the sake of his husband and children.
Many viewers hope that Dong Tuyen continues to shine in the film world. However, lately, she has acted in several films and has chosen to return home as a wife and mother instead of taking care of her career. The actress admits that getting married caused her to miss many opportunities and also regrets this.
After marriage, due to a lot of pressure, Dong Tuyen miscarried her first child. When she heard the news that she had lost her baby in the womb, she was very sad. This is the most heartbreaking story in the life of the actress. By the time he had his second child, Dong Tuyen no longer had the confidence to perform because of the weight gain. Later, when Cao Van Tuong was involved in a scandal, his career and reputation were also greatly affected. From here, Dong Tuyen's chances of returning to the small screen were also much more limited. Many people felt sorry for this Dieu Thuyen.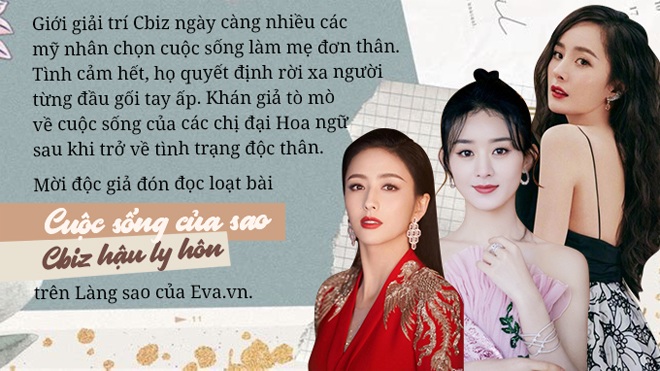 You are reading the article
Dong Tuyen – Dieu Thuyen Dong Tuyen: Raising child alone still has to bear debts, husband arrested for rape
at Blogtuan.info – Source: Eva.vn – Read the original article here