As part of the new sanctions package, all forms of Russian coal will be banned in the European Union – a move that the European Commission says will affect $8.7 billion worth of Russian exports. each year. According to the plan, the EU will stop importing Russian coal within 4 months (original proposal is 3 months). This is the first time the EU has hit the Russian energy sector.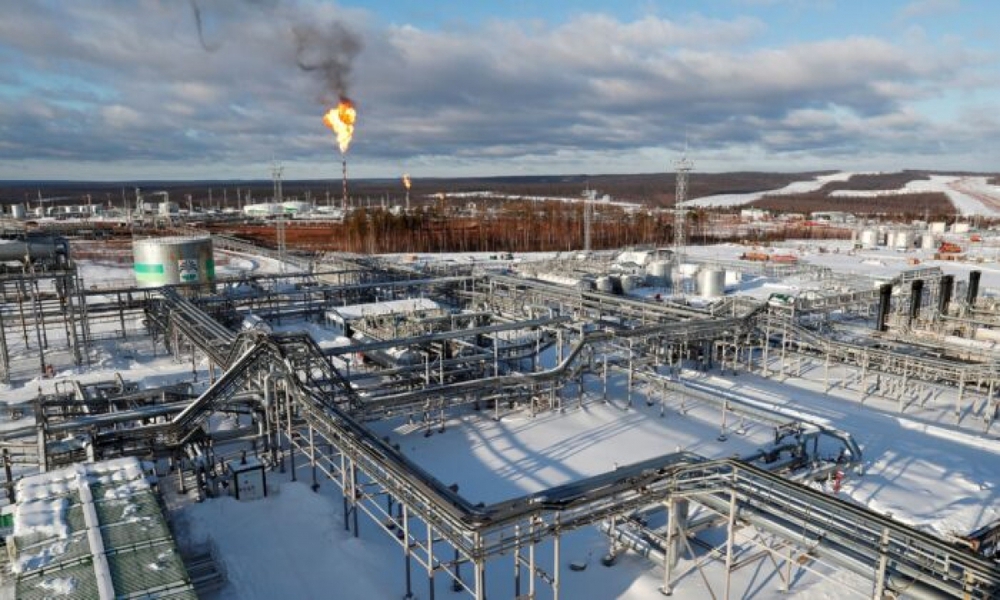 Ukraine on April 8 repeated its call for an embargo on Russian oil after a missile attack on a railway station in Kramatorsk, north of the Donbass region, left nearly 30 people dead and hundreds injured. death. Kiev blamed Russia for the attack, but Moscow denied the allegation and blamed Ukraine for the attack.
"How long can Europe ignore the imposition of an embargo on Russian oil supplies?", Ukraine President – Zelensky said.
According to the European Commission, about 45% of the EU's gas imports and 25% of the EU's oil imports are supplied by Russia. The European Union has imported $35 billion of Russian energy since the Russia-Ukraine conflict broke out on February 24. Coal is an easier target for an embargo. Although nearly half of Europe's coal imports are supplied by Russia, the world's demand for fossil fuels has been declining and it is easier to find alternative sources than oil and natural gas. . However, at the urging of the US, Ukraine and new developments related to the situation in Ukraine are forcing EU leaders to consider a ban or limit on Russian oil imports.
What would an oil ban look like?
According to the International Atomic Energy Agency, Russia is the second largest exporter of crude oil in the world, after Saudi Arabia, accounting for 14% of global supply by 2021. In March 2022, the EU set a deadline by the end of 2027 will end dependence on Russian oil and gas. A gas ban can be difficult to enforce, but an oil ban is currently on the table.
Speaking to the European Parliament, European Commission President Ursula von der Leyen said: "The fifth package of sanctions imposed on April 7 will not be the 'final package of sanctions'.
"We banned coal imports, now we need to look at an oil ban," said Ursula von der Leyen.
French President Emmanuel Macron was one of the first European leaders to publicly support a complete ban on Russian oil. Speaking to a French television station earlier this week, Mr Macron said Europe could not ignore "war crimes" in the Ukrainian city of Bucha. French Finance Minister Bruno Le Maire said that France does not want to wait for the Russian oil embargo after the attack on the station in Kramatorsk on April 8.
German Chancellor Olaf Scholz said on April 8 that Berlin would be able to stop importing Russian oil "this year". Speaking at a news conference with British Prime Minister Boris Johnson during a visit to London, Scholz said Germany was "actively working" to end Russia's oil imports, but noted it would take longer for the country to do so. Russian gas escape.
Details of Russia's oil sanctions could be announced on April 11 when EU foreign ministers meet. Options being considered include taxing oil imports and forcing buyers to pay into a trust account to which Russia can only access under certain conditions.
However, it is very difficult to get the consent of all EU member states because the degree of dependence of these countries on Russian oil is very different. Hungary will be the country most affected and re-elected Prime Minister Viktor Orban could reject any proposal.
"We condemn Russia's armed attack and we also condemn the war, but we will not allow Hungarian families to pay the price of war. Sanctions are not extended to the oil and gas sectors," Orban said in a statement in early March.
Can Europe cope with the lack of oil supply?
Although imposing sanctions on Russian natural gas is not possible at this time because they would cause significant economic damage, Europe can withstand it. Russian oil.
The US, UK, Canada and Australia have all announced bans on Russian oil imports. Meanwhile, many banks, traders and insurance companies are also trying to avoid dealings related to Russian oil due to fear of sanctions. European oil companies including Shell, TotalEnergies and Neste have stopped buying Russian crude, or will do so later this year.
The price of Brent crude oil spiked in early March, surpassing $139 a barrel to a 14-year high, but then fell back around $100 a barrel. Currently, Russia's Urals crude oil is trading at a record discount of about $34 per barrel.
In recent days, many rich countries have pledged to release their oil reserves to help lower prices and cope with reduced supply from Russia. In March, the US announced it would release 180 million barrels of oil. The member countries of the International Energy Agency have taken a similar step, adding 60 million barrels of oil to the global market.
The impact of an oil embargo on Russia will depend on the extent to which the country can redirect its exports to Asia, said Claudio Galimberti, senior analyst at Rystad Energy.
"If Russia can manage to redirect most of its oil exports from Europe to Asia, the impact of sanctions may not be as great. Otherwise, the ban will cripple the Russian economy, because the country is heavily dependent on oil exports," said Claudio Galimberti.
Claudio Galimberti said that although Europe accounts for more than half of Russia's oil exports, China is still Russia's largest single oil customer and has bought an average of 1.6 million barrels per day of crude oil. of Russia in 2021.
You are reading the article
After coal, will Russian oil be the next target of European sanctions?

at
Blogtuan.info
– Source:
Soha.vn
– Read the original article
here