Thế Giới
3 reasons why Shanghai's blockade affects the global economy
China is working to control the COVID-19 outbreak in Shanghai with a blockade that has lasted nearly 20 days with most of the 25 million people in the city.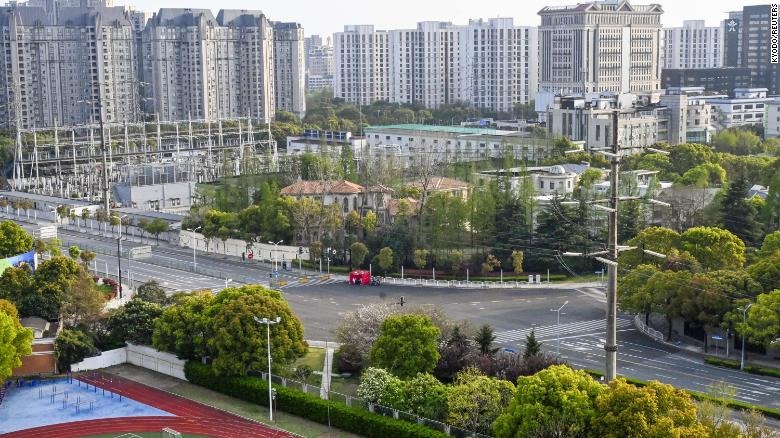 Shanghai located on the east coast of China is the largest and wealthiest city in the country and one of the largest in the world. Along with the nearby city of Kunshan, which has been locked down since early April, Shanghai plays an overwhelming role in the global economy, CNN points out.
There is no signal yet that the Chinese government is willing to ease restrictions any time soon, and concerns are growing about the economic damage caused by the blockade in Shanghai and the shockwave generated by the blockade. This will spread all over the world.
Shanghai is the epicenter of the current COVID-19 outbreak, but Shanghai is not alone, with analysts at Nomura estimating, 45 Chinese cities have been under full or partial lockdown, affecting… A quarter of the population and about 40% of the economy.
CNN pointed out 3 reasons the rest of the world should also closely monitor the COVID-19 situation in Shanghai:
Business and finance
Shanghai has the largest GDP of all Chinese cities – 4.32 trillion yuan ($679 billion), the 3rd largest stock market globally by value of traded companies there and has the 5th largest number of billionaires in the world.
Shanghai is also the most attractive destination for international businesses looking to have a presence in mainland China.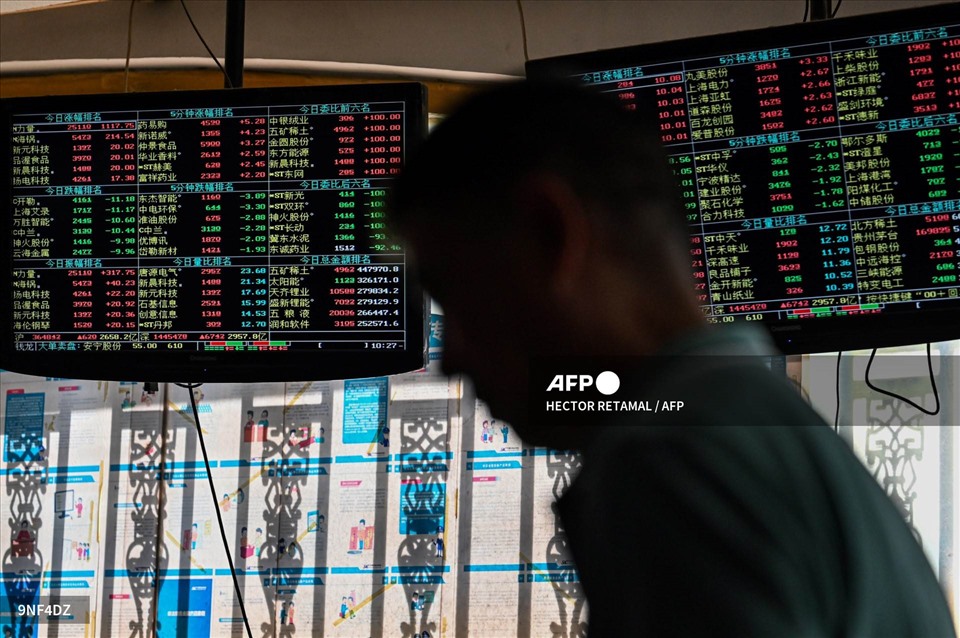 By the end of 2021, more than 800 multinational corporations have established regional or national headquarters in Shanghai, according to the city government. In which, 121 companies are on the Fortune Global 500 list, including Apple, Qualcomm, General Motors, Pepsico and Tyson Foods.
More than 70,000 foreign companies have offices in the city of Shanghai, more than 24,000 of which are Japanese companies, according to figures from the Japanese government.
With a total market capitalization of $7.3 trillion, the Shanghai Stock Exchange – founded in 1990 – is second only to New York and London. Trading has continued despite Shanghai's blockade, but some banks and investment companies have asked employees to stay at home to maintain operations.
The Shanghai-listed group of companies is heavily focused on the large state-owned enterprises that play a central role in the Chinese economy. These include the world's most valuable liquor producer Kweichow Moutai, banking and insurance giants such as ICBC and China Life Insurance and state-owned oil company PetroChina.
Trade and logistics
Shanghai accounts for 3.8% of China's GDP. But the city has a much higher share – 10.4% – in China's trade with the rest of the world, according to official statistics for 2021.
The port of Shanghai is the world's busiest port in terms of container loads. The port handled 47 million units of cargo of the size of 6.1m in 2021, four times the volume handled by the Port of Los Angeles. This accounted for 16.7% of China's total container shipments last year.
Shanghai is also a major aviation hub in Asia. The city's airports – Pudong International Airport and Hongqiao Airport – handled 122 million passengers in 2019, making the city the fourth-busiest hub in the world after London, New York and Tokyo. .
However, outbreak COVID-19 forcing many passenger flights to be halted, causing air freight rates to skyrocket and putting more pressure on global supply chains.
The port of Shanghai is still operating, but industry data released in late March showed the number of ships waiting to load or unload their goods has skyrocketed to a record. Chinese state media also reported on truck drivers struggling to get containers in and out of ports on time because of travel restrictions.
Production and technology
The Greater Shanghai area, which includes Kunshan and several other eastern cities, is a major manufacturing hub for industries ranging from autos to semiconductors.
Volkswagen and General Motors both operate factories in Shanghai in partnership with state-owned automaker SAIC Motor. Shanghai is also home to Tesla's factories in Asia. Electric vehicle manufacturer of America delivered more than 65,000 cars from its Shanghai factory last month, making it the best-selling electric vehicle brand in China.
In January, Ford opened its sixth global design center in Shanghai, highlighting the city's vibrancy and growing number of young Chinese designers with a mix of "investment and innovation". new thinking, local knowledge and a global perspective".
TSMC, the world's largest contract chipmaker, runs a large semiconductor factory on the outskirts of Songjiang. Leading Chinese chipmakers SMIC and Hua Hong Semiconductor have factories in Pudong, east of Shanghai.
But COVID-19 restrictions have forced many factories to suspend operations in Shanghai and Kunshan, potentially disrupting key supply chains for cars and electronics.
Given Shanghai's significant trade links with East Asia, this could have spillover effects on regional supply chains, Citi analysts said in a research note late last week. Citi lists some locations that may be affected, including: Korea, Taiwan (China), Vietnam and Japan.
You are reading the article
3 reasons why Shanghai's blockade affects the global economy
at Blogtuan.info – Source: laodong.vn – Read the original article here