The present life of the lady of the old town with a family of 46 years

The program "Like Never Had a Parting" No. 23, broadcast in October 2009, tells about Hanoi baby lost family on Hang Buom Street, suddenly "famous" again after 13 years.
The main character is a little girl Trieu Le Can, born in 1960, lost her parents in 1963 right in front of 34 Hang Buom, Hoan Kiem district, Hanoi. Need to be picked up by a barren woman from Thuy Ung village, Hoa Binh commune, Thuong Tin district, to raise and take care of.
The Can family then moved to Canada to settle down, every year they return to Vietnam to look forward to hearing news of their daughter.
Mrs. Trieu Le Can reunited with her family after 46 years of being lost in the program "Like there was never a separation"
After 46 years, the little girl Can reunited with her family in the program "Like there was never a separation". The whole family hugged their son, brother, and sister. After the crying, the first sentence Mrs. Can uttered was "I miss you". 46 years long nostalgia!
Currently, Ms. Can has just returned to Vietnam on April 2 after two years "stuck" in Canada due to the Covid-19 epidemic. She lives with her daughter Trieu Tu Quyen (28 years old) and two grandchildren in Thuy Ung village.
Experiencing many ups and downs, at the end of her life, she was happy and satisfied when she received her biological parents back, without regretting anything. For her, "anyone can be a child" is when there are two families to go back to, be happy and enjoy old age. Whether rich or poor, she is happy, just wants the brothers to live in harmony.
Clip: Missing old town lost, 46 years of miserable life reunited with her parents: "I was not kidnapped"
How does the house 34 Hang Buom appear?
In 2009, when producing a program about the little girl Trieu Le Can, Nhu's crew, who had never parted, returned to the house at 34 Hang Buom. At that time, Mrs. Nguyen Thi Anh Van, the new owner of the house, still remembered the story of the little girl Can.
"Con Can, he's 3 years old… not yet 3 years old… he's lost. Sometimes her lost brother still comes here to ask," Ms. Anh Van said. The fact that a child was three years old, standing in front of the house and then disappearing, after 46 years, is still well remembered by many people on Hang Buom Street.
According to Mrs. Can, since losing her daughter, every year her parents return to Vietnam from Canada, return to their old house, visit relatives and look for her. After the reunion, the younger brother, on a trip to visit Vietnam, took Mrs. Can to the house 34 Hang Buom, saying "My house used to be here, but it's much different".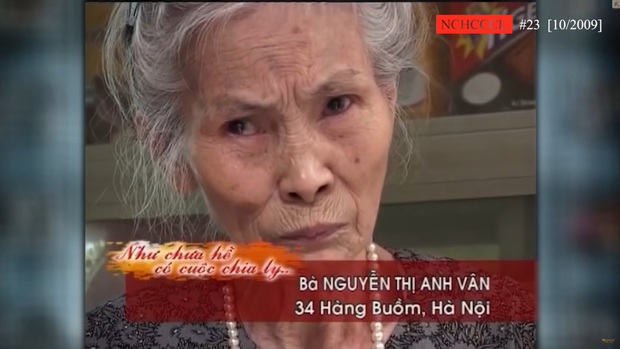 Ms. Nguyen Thi Anh Van – the woman that year lived at 34 Hang Buom after her family moved to Canada to settle down (Photo cut from the clip)
As for Ms. Anh Van, 6 years after the show Nhu had never had a separation, she passed away. House 34 Hang Buom is reserved for 8 children to share.
On the afternoon of April 15, we returned to the address 34 Hang Buom. The house is two floors, deep hun – inherent characteristics of old townhouses. The first floor is for food and drink sales, the second floor is for living space.
Mr. Nguyen Manh Cuong, 56 years old, Mrs. Van's son said, yesterday, many family members watched the program "Like Never Had A Breakup", seeing a picture of a mother giving an interview about "the baby Hanoi" Trieu Le Can disappeared.
"The people appearing in the clip are my mother, brother and sister. My mother has passed away, and my brothers and sisters are all elderly, living in the same house at 34 Hang Buom, around the old town, there are people also entered the South," said Mr. Cuong.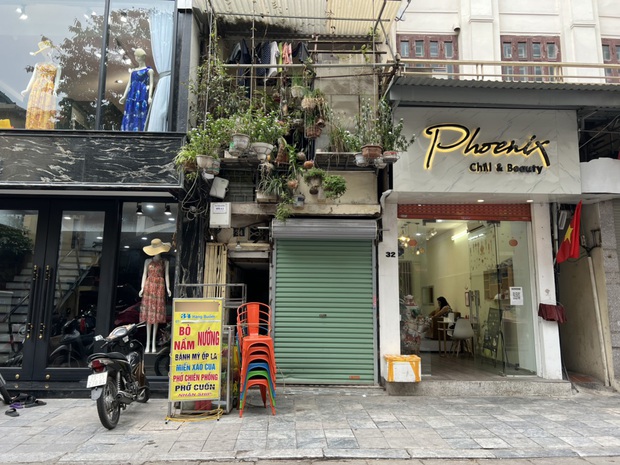 House 34 Hang Buom now (in the middle)
He said his family was originally from Hang Cot Street, then moved to 34 Hang Buom to live and start a business. He had never heard of Mrs. Trieu Le Can's story, until yesterday, he suddenly watched the clip again. He did not expect that the house his family has lived in for nearly 60 years, there was a tragic story of another family like that.
A resident living on Hang Buom street said that the old generations who witnessed and knew the story of Mrs. Trieu Le Can's family had either passed away or moved to another place. The current Hang Buom street, busy and modern, is occupied by people from elsewhere.
https://kenh14.vn/can-nha-34-hang-buom-noi-tieu-thu-pho-co-tung-sinh-song-di-lac-46-nam-hien-ra-sao-20220415171836525. chn
You are reading the article
How is the house of the lost old town lady?

at
Blogtuan.info
– Source:
Kenh14.Vn
– Read the original article
here