Công nghệ
Benefits of reducing smartphone use every day
According to App Annie, mobile usage has reached a record in 2021, users globally spend 3.8 trillion hours on mobile phones, the average time people spend on mobile devices is 4.8 hour/day.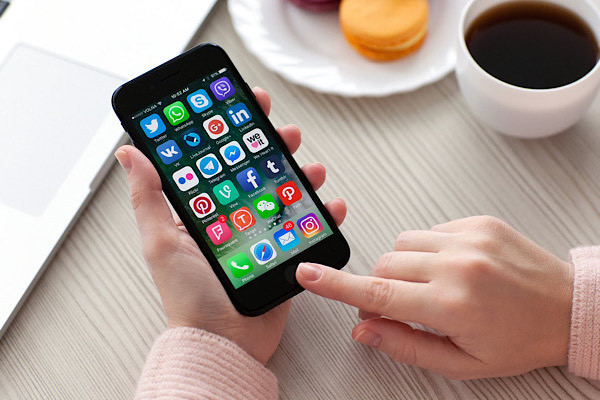 It is not necessary to completely give up smartphones to feel better, just cutting back to 1 hour a day will bring positive health effects, researchers say.
Previous studies have shown that spending a lot of time using smartphones can lead to conditions such as obesity, neck pain, impaired performance and addiction-like behaviors. So, Dr. Julia Brailovskaia and a research team at Ruhr-Bochum University in Germany wanted to determine whether our lives are really better without smartphones, or in other words, time spent using our smartphones. How much less use per day results in positive health improvements.
The researchers recruited 619 people to participate in the trial and divided them into three groups. The first group consisted of 200 people who did not use smartphones for a week. The second group of 226 people cut their phone time by one hour a day. The third group of 193 people did not change any habits in using the phone.
Dr Brailovskaia said: "We found that giving up smartphones completely and reducing screen time by one hour per day had a positive impact on the lifestyle and health of the participants. In the reduced use group, these effects lasted even longer."
The researchers interviewed all the participants about their lifestyle habits and health status immediately after the end of the trial, one month and four months. Participants were asked about their frequency of physical activity, smoking, life satisfaction, and signs of anxiety and depression.
The week-long intervention changed the long-term usage habits of the participants. Four months after the end of the trial, the group of smartphone abstainers used their devices an average of 38 minutes less per day than before. The group that reduced the amount of time they used their phones to one hour a day used their smartphones to less than 45 minutes a day. At the same time, life satisfaction and time spent in physical activity increased, while symptoms of depression and anxiety, as well as nicotine consumption, decreased.
Dr Brailovskaia said: "It is not necessary to give up smartphones completely to feel better, instead people should optimize their daily screen time."
Huong Dung (According to Daily Mail)
You are reading the article
Benefits of reducing smartphone use every day

at
Blogtuan.info
– Source:
vietnamnet.vn
– Read the original article
here