According to the Ministry of Health, after 1 week of implementing Covid-19 vaccination for children aged 5 – under 12 years old (from April 14), by the afternoon of April 21, 126,829 doses of vaccine had been administered to children within the age of 12. this age in 28 provinces and cities.
According to the Ministry of Health, so far, some cases of mild reactions have been recorded after injection, mainly fever, pain at the injection site, headache, fatigue… No cases of serious reactions after vaccination have been recorded. Covid-19 in children aged 5 – under 12 years old.
Preliminary preliminary rate of common reactions after vaccination with Covid-19 vaccine in children aged 5 – under 12 years old has been lower than announced by the manufacturer.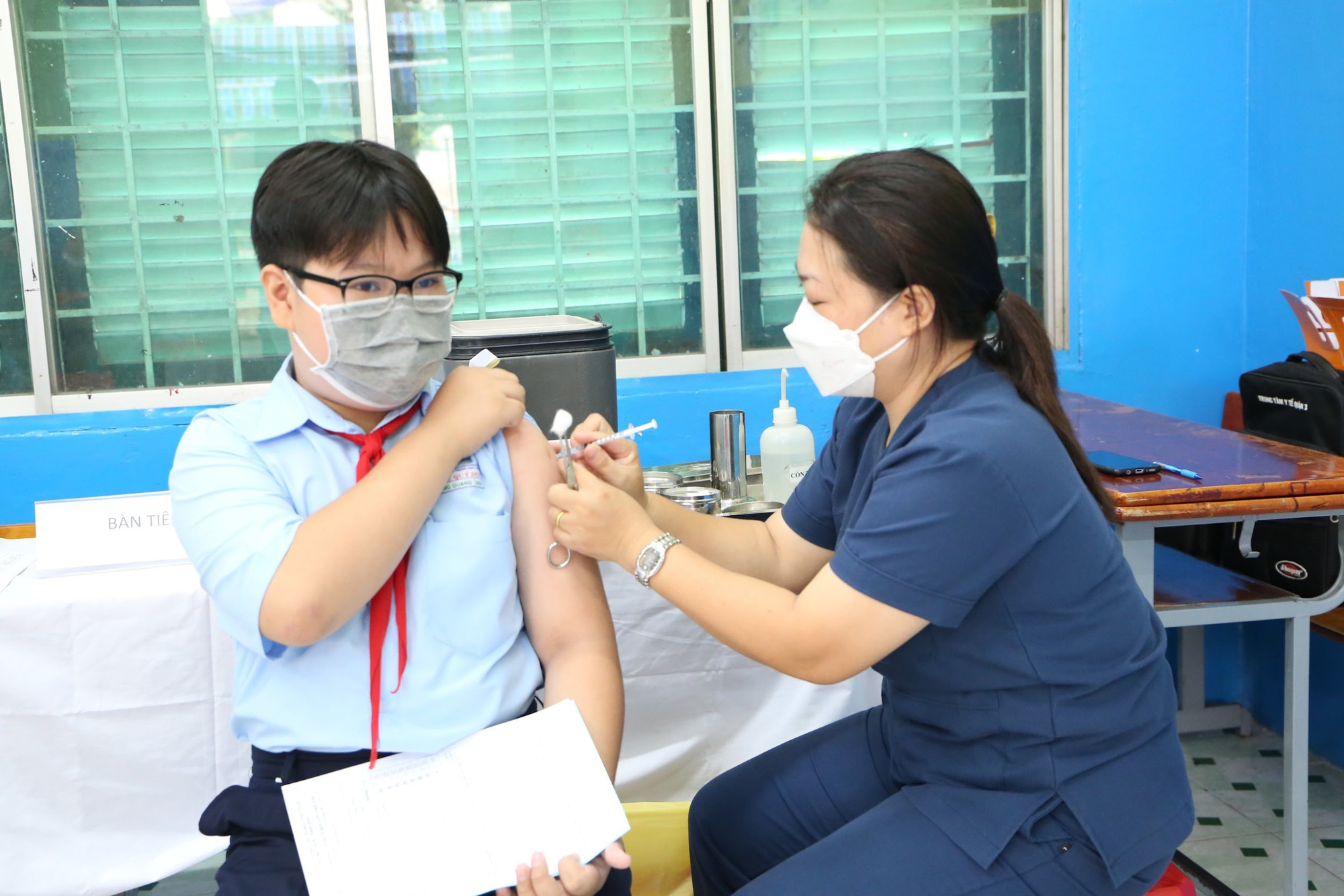 How to monitor the health of children after receiving the Covid-19 vaccine?
Assoc.
If the child is unwell, the injection can be delayed and the child will be vaccinated in the following sessions. Because the campaign will also organize many injections and vaccinations for children who have not been vaccinated.
For children with chronic diseases, parents should make a medical declaration with health workers to be screened and vaccinated at hospitals to ensure the safety of their children.
In particular, after the first injection or when it is determined that the child has an anaphylactic reaction to the components of the Covid-19 vaccine, it is contraindicated to receive the same type of vaccine.
"Parents need to know the child's medical history and make a detailed declaration so that the screening process and injection appointment are safe, avoiding unfortunate side effects after injection, affecting psychological and health. of children," said Associate Professor Hong.
According to Assoc. Hong, children are suffering from advanced acute and chronic diseases, parents should not be in a hurry. Children who need to be cured or stabilized should receive the Covid-19 vaccine. Children with symptoms of cough, fever, sneezing, runny nose suspected of having Covid-19 should also delay vaccination.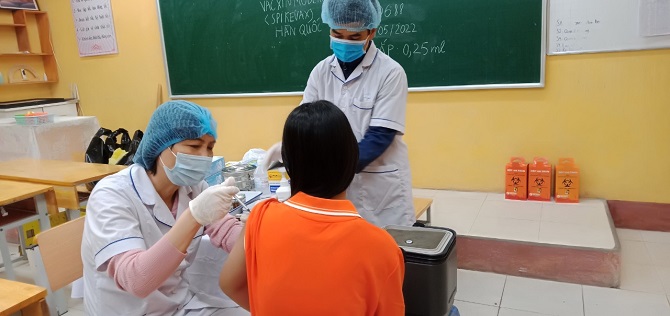 In addition, caution should be exercised when administering to children with a history of allergy to any of the allergens contained in the vaccine; Children with cognitive disorders, behavioral disorders.
Children who have had Covid-19 need to delay vaccination for 3 months from the date of illness.
According to Prof. Dr. Phan Trong Lan – Director of the Department of Preventive Medicine (Ministry of Health), according to statistics, there are currently about 11.8 million children aged 5 – under 12 years old who are subject to Covid-19 vaccination. -19.
Among them, it is estimated that up to now, about 8.2 million children who have not yet contracted Covid-19 will be vaccinated in the first phase. Children infected with Covid-19 after 3 months will be vaccinated in the next batch.
The two injections for eligible children will be carried out by the health sector from now until the end of the second quarter of 2022…
As of April 20, the country has injected more than 210.1 million doses of Covid-19 vaccine. Coverage rate of nose 1 and 2 of people over 18 years old is 100%; nose 3 is 52.9%; coverage rate of nose 1 and 2 of children from 12 to 17 years old is 100% and 95.8%, respectively.
Number of Covid-19 vaccines given to people aged 18 and over 192,523,174 doses: 1st dose: 71,414,390 doses; Nose 2: 70,042,589 doses; Additional dose: 15,072,843 doses; Nose 3: 35,993,352 doses.