Quốc tế
Extreme weather surrounds Europe
That's the conclusion of the European Union's Copernicus Climate Change (C3S) annual report.
Published on April 22, the report found that Europe's summer temperatures last year were about 1 degree Celsius above the three-decade average. Notably, Italy recorded a temperature of up to 48.8 degrees Celsius, considered the hottest in Europe.
A particularly severe heat wave in the Mediterranean has caused forest fires to burn more than 800,000 hectares in three countries, Greece, Turkey and Italy. Meanwhile, record-high rainfall caused devastating floods across Belgium and western Germany, killing more than 200 people.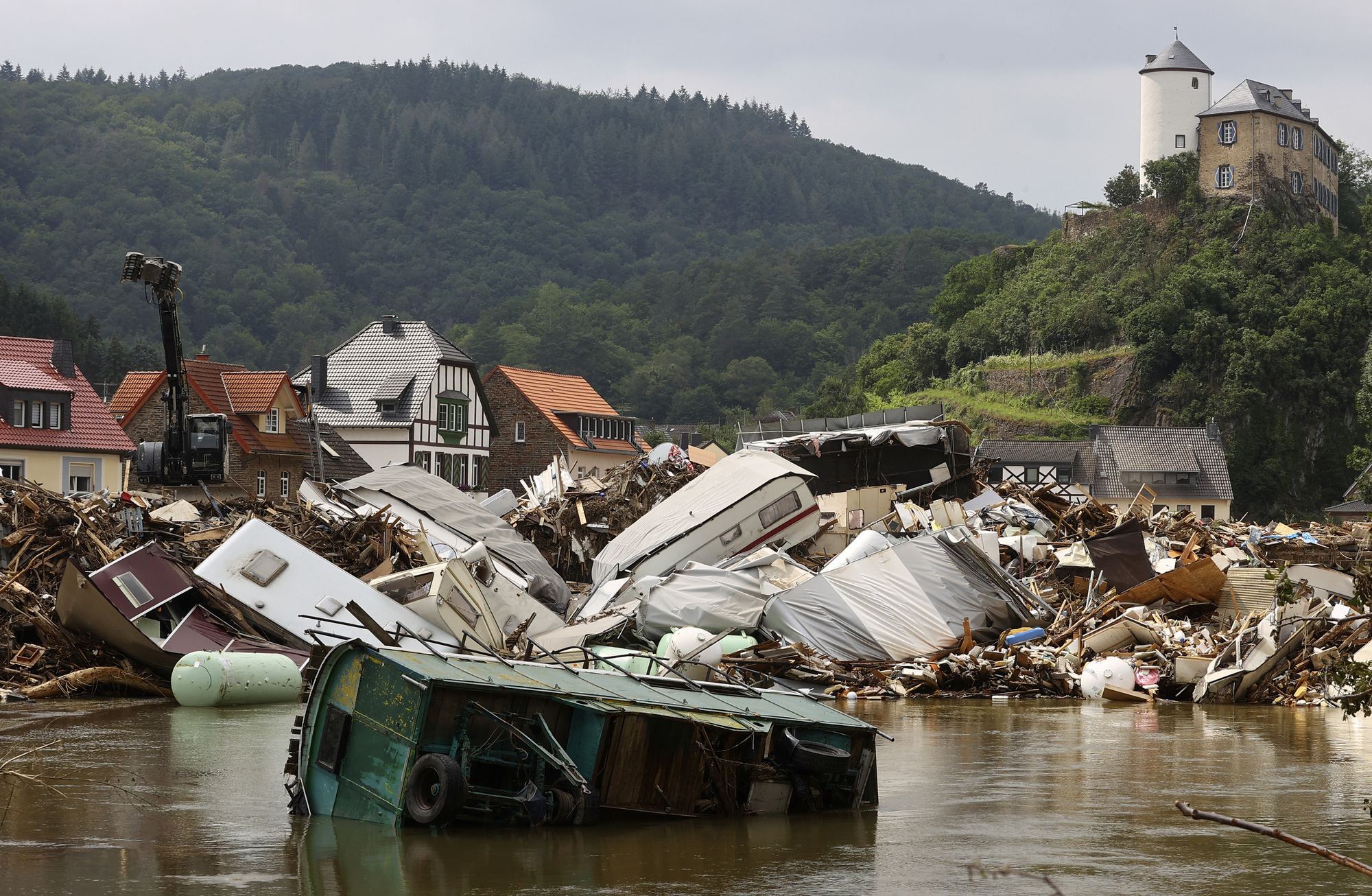 The scene of destruction in an area affected by floods in the Kreuzberg region – Germany last July Photo: REUTERS
Mauro Facchini, head of C3S, emphasized that countries must urgently reduce greenhouse gas emissions to avoid global warming, causing extreme weather phenomena.
Globally, the temperature in the past 7 years has been recorded as a record high. While countries have pledged to limit global temperature increase to 1.5 degrees Celsius above pre-industrial levels, most have not made sufficient progress. Last year, CO . emissions2 The global market has rebounded strongly after a temporary drop due to the Covid-19 epidemic.
Wim Thiery, a climate scientist at the Free University of Brussels (Belgium), said that reducing greenhouse gas emissions is the cheapest and most effective way to limit extreme weather hazards.
Spring Mai