Saigon restaurant: Ha Ton Quyen dumplings, an indispensable dish of Ho Chi Minh City
"Which Vietnamese dish makes you fall in love?" Mr. Vinh Loc (from Nha Trang, Khanh Hoa), has his own answer: "It is Hanoi's spicy bamboo shoot frog hot pot, Hue beef porridge and Saigon dumplings".
According to Mr. Loc, these dishes are not as famous as some national dishes such as pho, bread, beef vermicelli, vermicelli, vermicelli, broken rice… but they are extremely addictive. If you go here, you must eat. So according to him, in Saigon, you have to eat dumplings.
But for Saigon people, eating dumplings must go to Cho Lon. Because Cho Lon is a Chinese area, the dumpling is a Chinese dish, must be eaten in the Chinese area to be correct.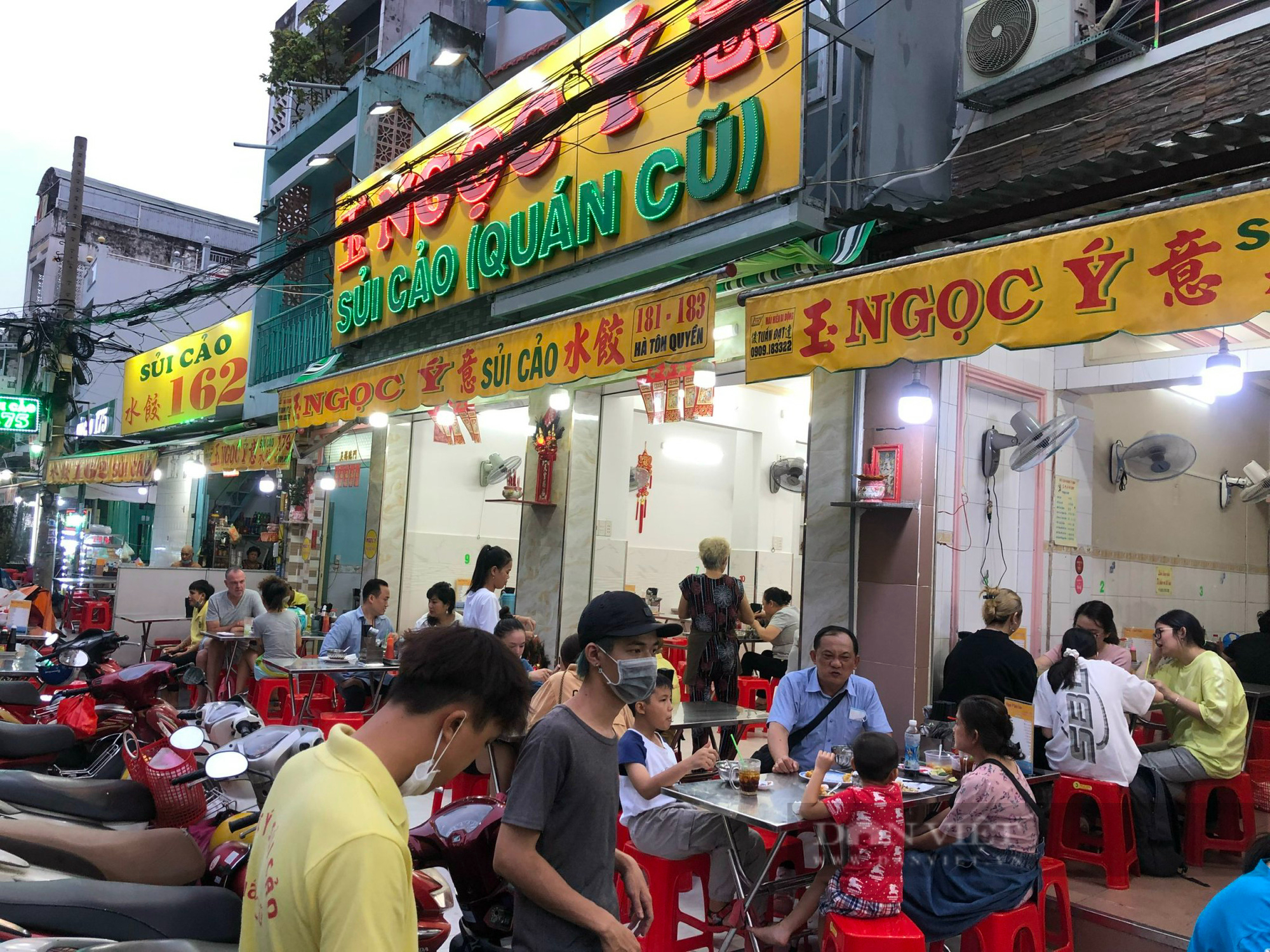 However, some people are quite confused, when they cannot distinguish between dumplings, dumplings, wonton… By the way, Ms. Kelly Xie (Chinese resident in District 5) also explained that: "Hoang Hoanh" Dumplings with filling ingredients include minced meat, mushrooms, spices. Dumplings with filling include: minced or chopped shrimp, minced meat, vegetables of your choice and spices. Dumplings with filling include: whole shrimp. shelled shrimp, minced meat, cabbage and spices, especially when eating you will feel the characteristic shrimp taste."
If the explanation is a bit confusing, Ms. Kelly Xie also added to make it easier to understand: Dumplings are steamed dishes with white skin; Dumplings and wontons are water dishes. Dumplings have shrimp filling, and wontons don't have shrimp." So let's keep it simple.
But the thing is, choosing which restaurant to eat, Ms. Kelly always said: "In Ha Ton Quyen Street, District 11. This road is also known as the dumpling capital".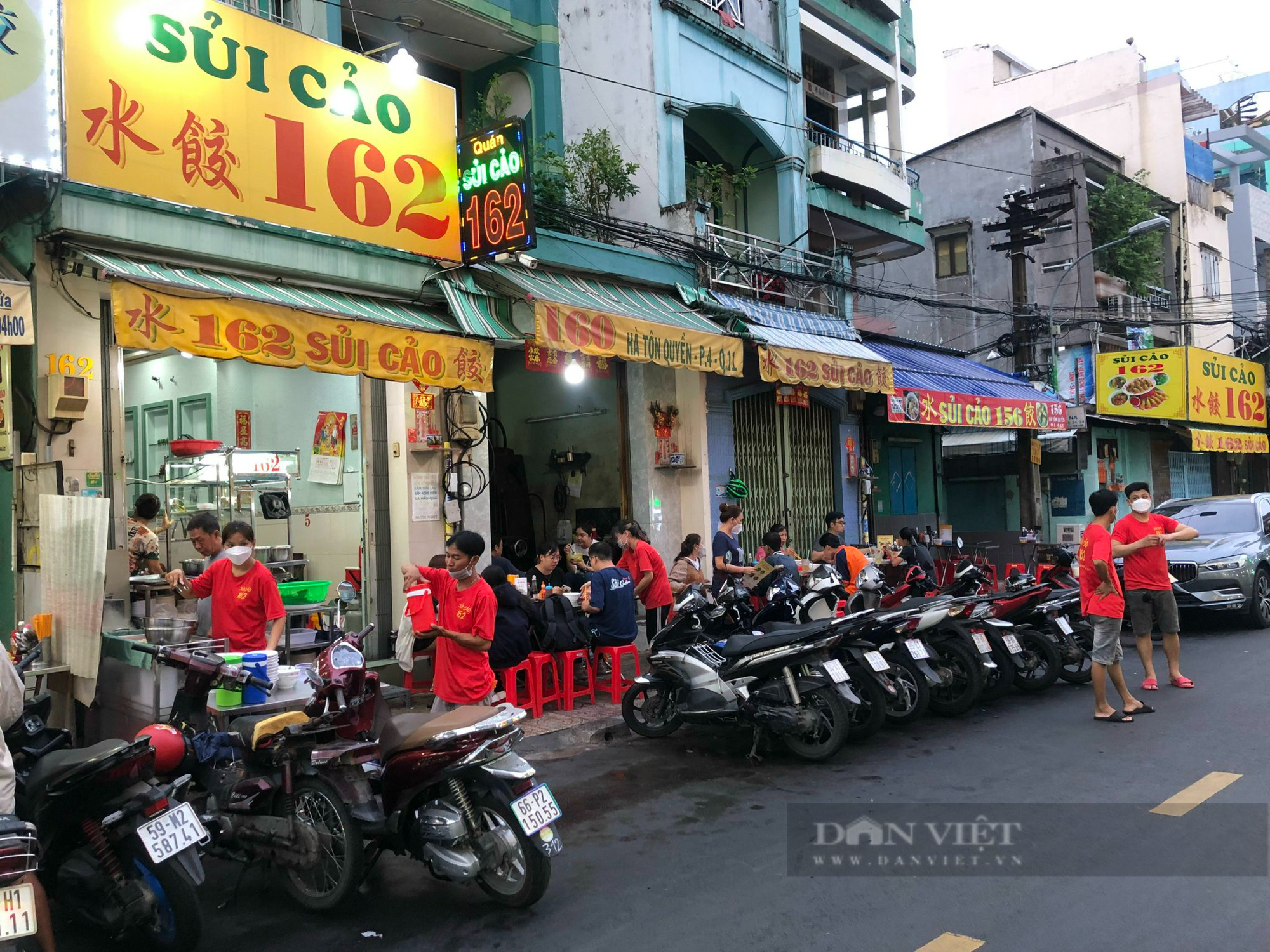 Ha Ton Quyen Dumplings: Dozens of dumplings for diners to choose from
So we all pulled together to Cho Lon to enjoy the dumplings that some people claim to be the best in Saigon. Just at the beginning of the street, I saw the bright shops, the traffic was full, the service staff – parking the car to greet. From the beginning of the street to the end of the street, it is only about 100 meters, but there are more than a dozen dumpling shops, not counting the shops in the alley.
We chose a great shop called Ngoc Y to sit in. At a glance at the menu, it is said that eating dumplings, there are dozens of different types of dumplings: dumplings, fried dumplings, mixed dumplings, dried dumplings with oyster sauce, dried dumplings with oyster sauce, deep fried dumplings dipped in water. soggy sauce…
Mr. Nguyen Tuan (33 years old), a companion, ordered dry noodles with oyster sauce, and as soon as he saw this dish, he shouted. He excitedly said: "When I was traveling to Singapore at that time, I tried this dish in China Town, craving it until now. But I don't know English and I don't know Chinese, so I don't know the name of this dish. What is this dish? Now, thanks to going in here, I know this is a dry dumpling with oyster sauce."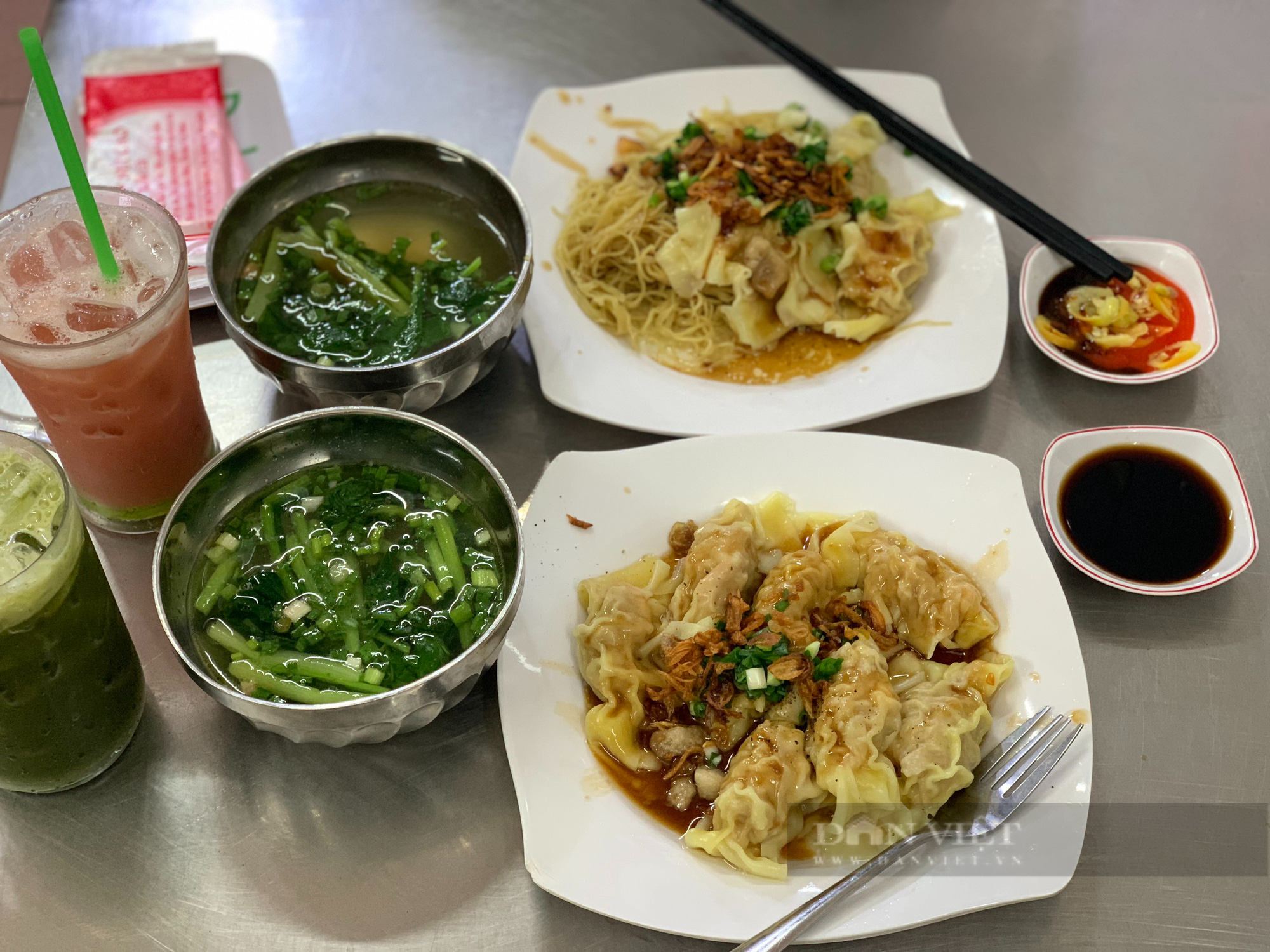 Ms. Kelly continued: "In fact, Dumplings must be eaten with soup to be correct. As for Ha Ton Quyen Dumplings with this oyster sauce, will you ever learn from Singapore again?".
Mr. Nguyen Tuan waved his hand: "Why don't you think the opposite is that Singapore learns from Ha Ton Quyen dumpling? What's not clear, just go ahead and make sure."
Remember the Chinese sentences to order food
Sitting nearby, two elderly people were slowly enjoying themselves. The old man used the noodle soup with water, the old woman used the dumplings without. The old man said: "I have been eating this Ha Ton Quyen dumpling for decades. At first, there was absolutely no dried dumplings with oyster sauce. This dish was born late, and it was quite good to eat. But for people with As old as I am, the classics still have to be the country.
Although now the restaurant is getting bigger and bigger, the business is getting more and more prosperous, but the shops are losing a characteristic. That was in the old days, when entering the shop, a couple of young gentlemen used to ask customers in Vietnamese and then return to order in Chinese. Now recruiting many people from the four lands to come here to work, so we rarely see that characteristic calling anymore."
The old lady continued: "If you want to see that feature, you should visit a few shops in the alley. In which, the scale is smaller, so the workers are mainly family members. Therefore, they still communicate in Chinese. Quality. It's not inferior. Sometimes I hear children crying in Chinese, arguing in Chinese. It's so much fun."
Besides Ha Ton Quyen Dumplings, what else is there in Saigon?
After eating for a while, they decided to end the season with deep fried Ha Ton Quyen dumplings. A plate of golden dumplings, dipped with soya sauce. Mr. Nguyen Tuan commented: "If you drink beer on this plate, you will have no idea". Everyone at the table happily nodded in agreement.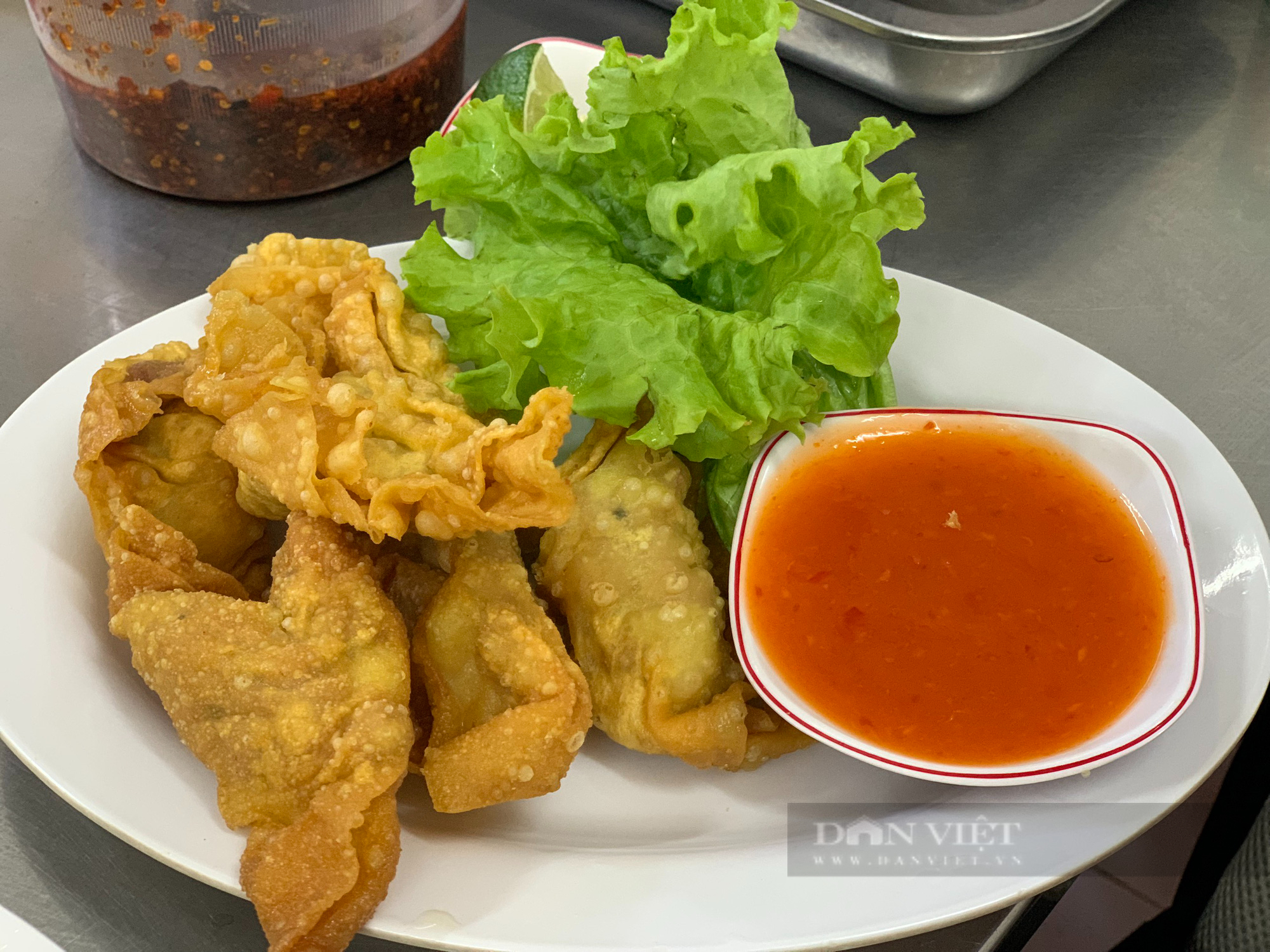 After eating, everyone sipped a glass of strawberry cane juice, and turned their attention to the next table, where the two girls were arguing.
The first girl said: "This place is delicious, it's delicious. But not as good as the place I eat at Nguyen Trai". The second girl argued: "How can Nguyen Trai be as delicious as this place?" The first girl asked: "Who do you eat here with?". "I eat with my boyfriend, who do you eat with Nguyen Trai?". "I also eat with my boyfriend".
Come and bear with the girls. It doesn't matter where you eat, just eating with you is the best. But that word aroused the curiosity of our group: "Which is the dumpling restaurant on Nguyen Trai's side that someone dares to say is better than Ha Ton Quyen's dumplings?"
Decide when to find it out and present it to the readers.